Back when I was searching for activities for my kids, what I found on Pinterest was either the activities are crafts or the ones that need you to have a few kinds of home supplies.
The thing with activities using home supplies was, they looked doable at first.
But in a few minutes, you'd realize that those 'common' home supplies listed are not common in your household; and this means you'd have to drive to a store to purchase them.
Most of the time, this threw you off and you had to postpone having non-screen activities with your kids.
To the point, it started to ruin your mood to ever try doing any activity with your kids.
Because truth is, shoving the tablets and iPads is far more easier to keep them entertained and learning and everything.
This is when it struck me that why don't we have a type of Ready-to-Use printable activities that we can print in less than 2-minutes.
The type that helps with fine motor skills, and promotes creativity.
And the most important part; the 'home supplies' we'd ever need every day would be crayons, scissors, and glue.
Just these 3 things.
Perfect for when you need last-minute activities.
Pretty cool, right?
You wouldn't think having Ready-to-Use printable activities would make a big difference, but it does.
I've compiled 50+ of our toddler printable activities below.
Feel free to take your pick and have fun!
This post contains affiliate links at no cost at you.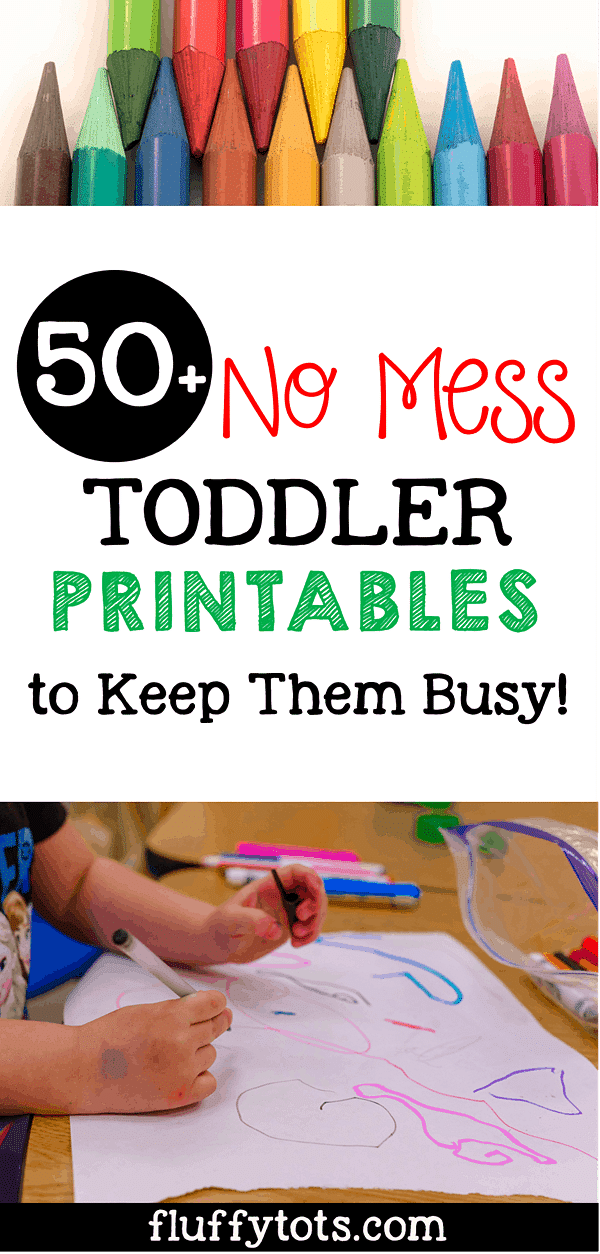 Prep Tips:
For most of the printables, for you to be able to reuse them and for more durability, I recommend that you laminate them using laminator.
To pre-cut some of the printables, I prefer using paper cutter as it makes prep work smoother and faster.
Free Toddlers Printables
I am listing them according to each category. Have fun!
Pompom
Colors
Shapes
Dot Printables
Puzzles
Counting and Numbers 1 to 5
Letters ABC
Lowercase letters :