4th of July Number Puzzles : FREE 4 Exciting Puzzles for Your Kids!
I was pretty clueless when I started teaching number sequences to my kids.
How do I tell them which number symbol comes first?
I've tried using number charts, but it won't click.
But this one exciting activity had my kids remember their number sequence in no time!
It's the number puzzles!
The Best Thing is…
The best thing about number puzzles is that my kids don't have to know their numbers beforehand.
All they need to do is just piece the puzzles together to make a picture that makes sense.
Sounds super simple, right?
Yep, that's how it works!
Just Subconsciously
While the kids solve their number puzzles, they'll subconsciously learn their numbers because the numbers are just sitting right below the pictures.
When they repeat this kind of activity with different pictures, the number sequence eventually will be etched into their brain, and lo and behold; your kids can now put their numbers in order!
For the upcoming 4th of July Day, I've prepared an adorable number puzzles mini-pack for your kids.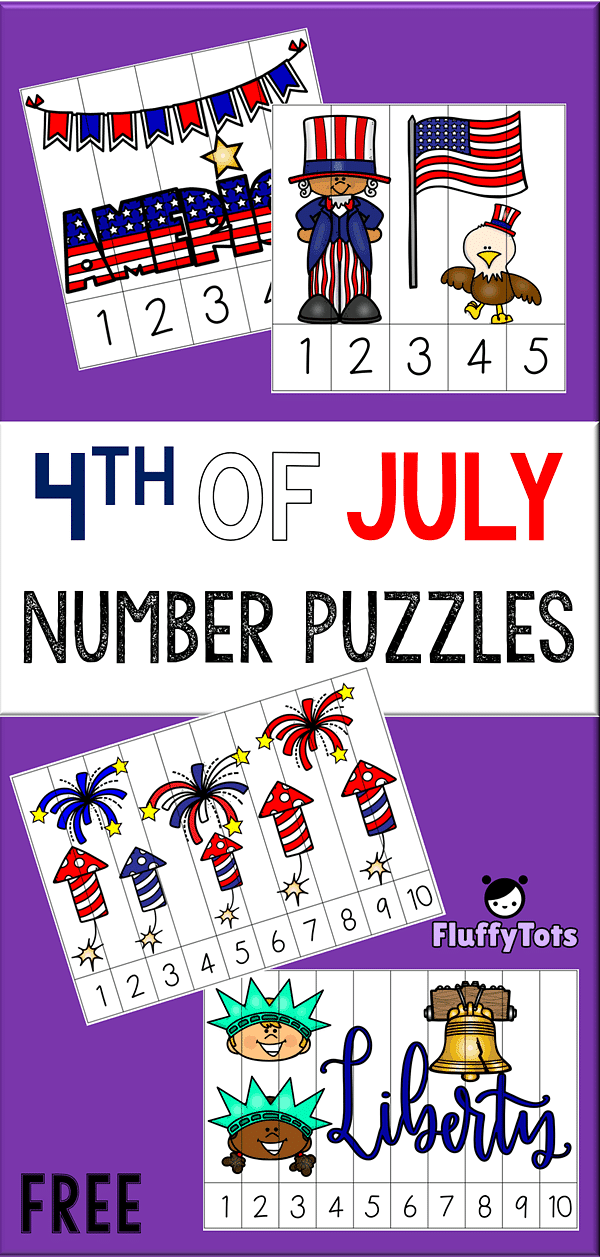 Be sure to click here to download your FREE 4th of July Number Puzzles
Have fun!
Before You Go…
Ooops, before you go, if you're looking for counting activities that complement this number puzzle, you'd definitely love our 4th of July theme Counting to 10 pack.