Apples Shape Sorting : FREE 6 Shapes
Learning shapes can be done in playful environment.
I've always loved the shape sorter toys my kids have for ages.
To add variations of play, I have also created shape sorting printables.
For today, I would love to share one of our fun Apple printables; the Apples Shape Sorting Printables.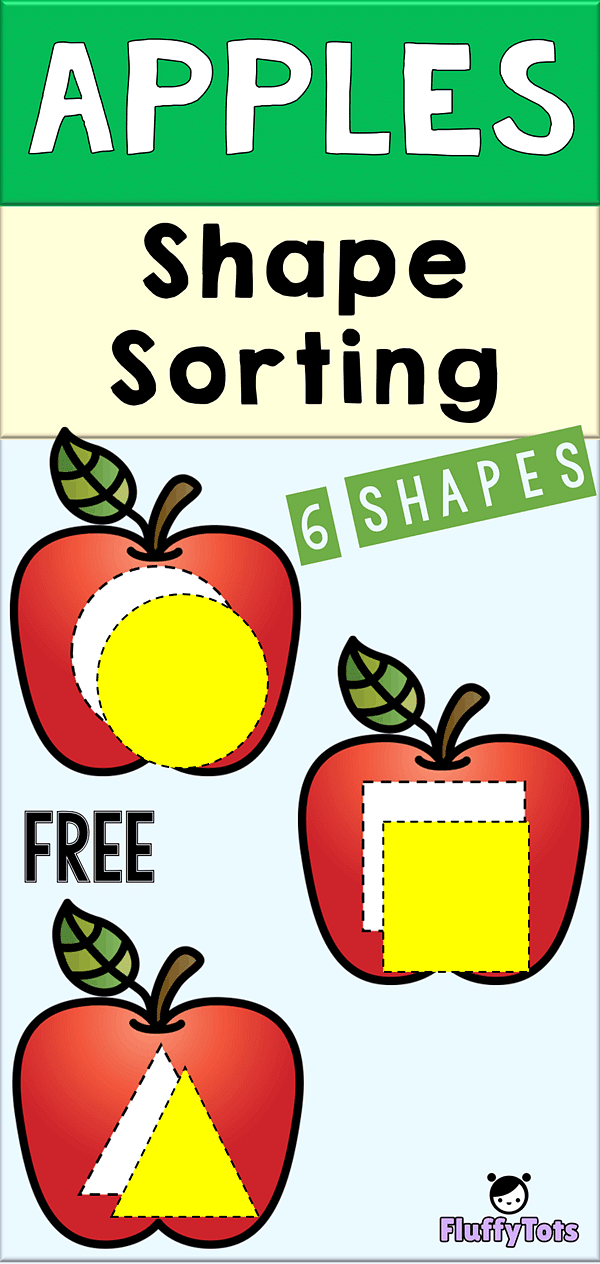 Apples Shape Sorting Printables
This pack has 6 different shapes. There are square, triangle, circle, star shape, heart shape and diamond shape.
Each apples has a white shape on it.
Kids would need to first cut the yellow shapes, and then paste it into the matching apples.
My kids love this!
The opportunity to work with scissors and glue excited them!
And of course, sorting shapes into the bright apples makes it more fun.
The Fine Motor Skills
This printables is also great to help develop your kid's fine motor skills.
The act of cutting, pasting, sorting; all those helped to develop :
One-to-one correspondence
Pincer grasp
Visual discrimination
And more!
Ready to have some fun?
Subscribe to Download
Subscribe below to download your free Apple Shape Sorting.
Have fun!
Shop More Apple Sorting Activities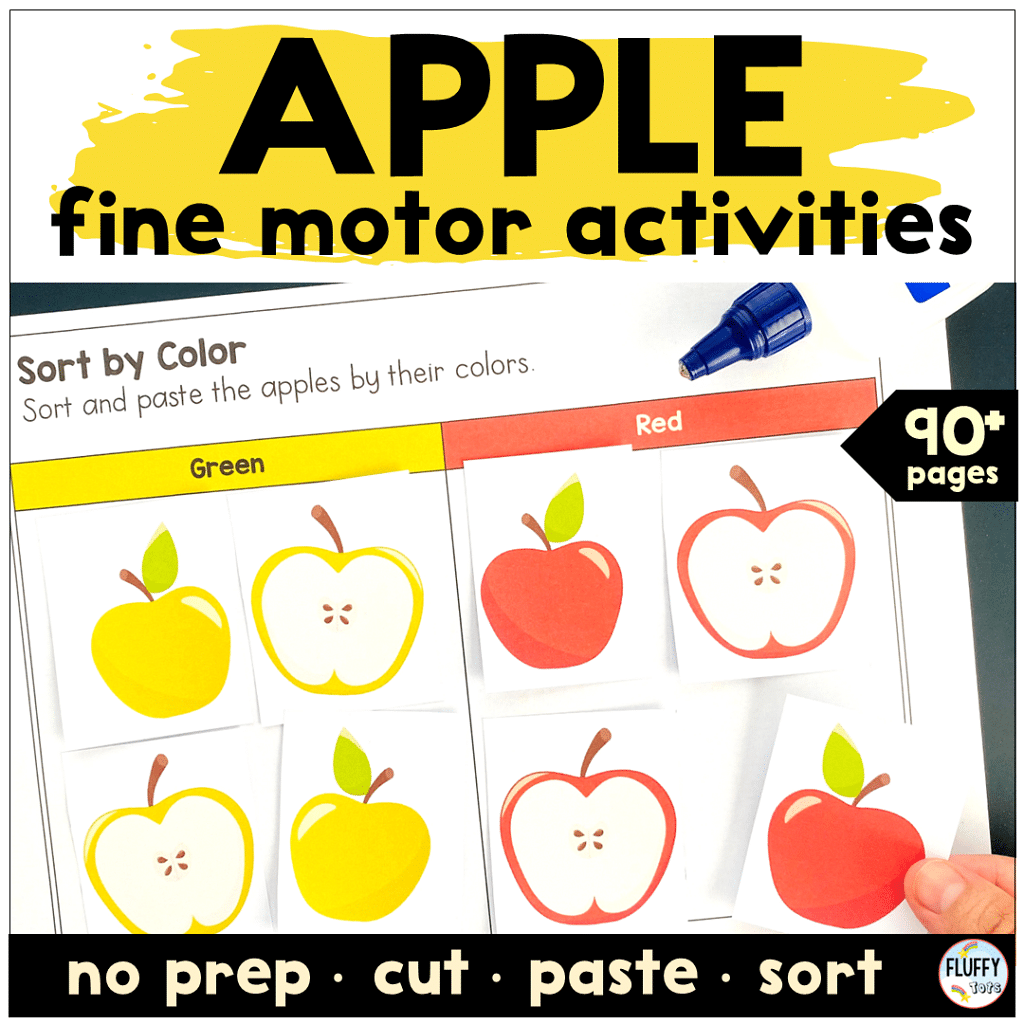 Apple Fine Motor Activities
Jam-packed with apple-themed activities, your kids will get to sort the apples by color, by size, by shapes and many other activities.