Summer Crab ABC Matching Game : FREE 26 Crabs with Letters to be Matched!
Crabs are quite interesting with its two claws pointing up, as if they are trying to dance in the summer.
If you are looking for Crab theme game for your literacy center, you might want to try our Summer Crab ABC Matching Game.
It is fun. And it is low prep!
PS : Check out here for more FREE Letter Matching Puzzle printables
Summer Crab ABC Matching Game
This game has the lowercase letter from a to z.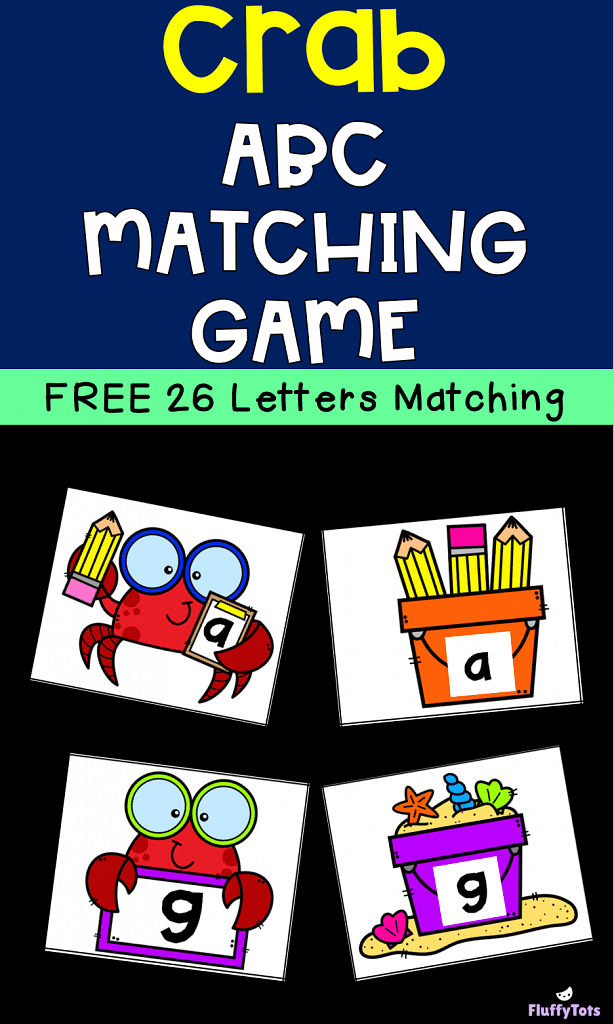 To prepare for this game, you need to :
First, print this FREE printables. You can download it for free by clicking the Download Button at the bottom of this post.
Then, using paper cutter, cut the line between the crabs and its matching bucket.
Next, scramble the crabs and the buckets. They are ready for your kids!
How to play with Summer Crab ABC Matching Game
Each crabs has their own letter.
Those letters need to be matched with the letters on the sand bucket or pencil bucket.
Let your kid identify one letter at a time. If 26 letters are overwhelming, let them start with only 5 letters first.
You can start scrambling letter a,b,c,d and e first. Let them get the momentum.
Once they get the concept, your kids will be ready for more.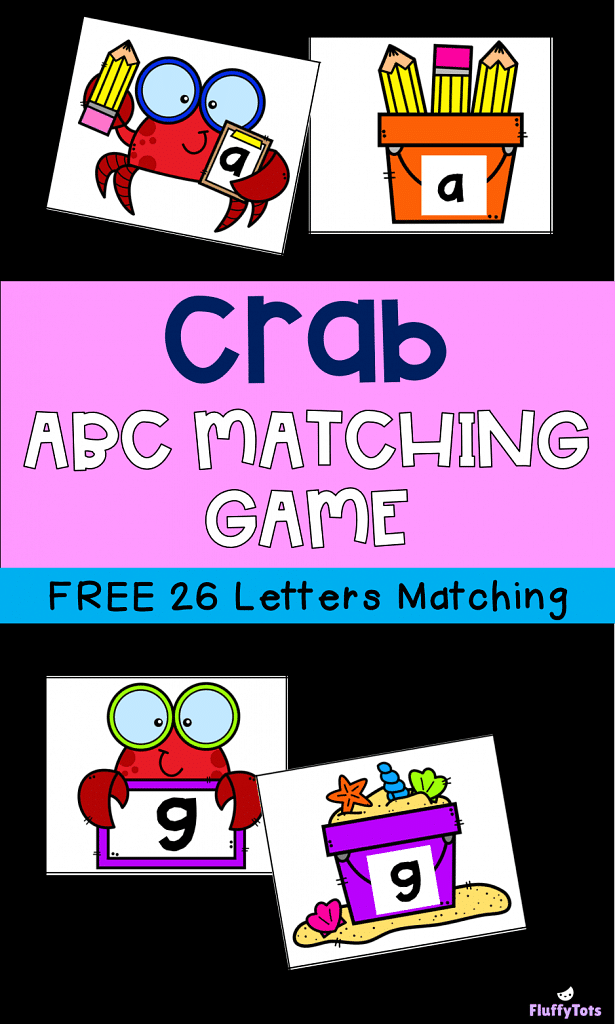 Get your FREE Download
Grab your Free Download by clicking the Download Button below.
Have fun!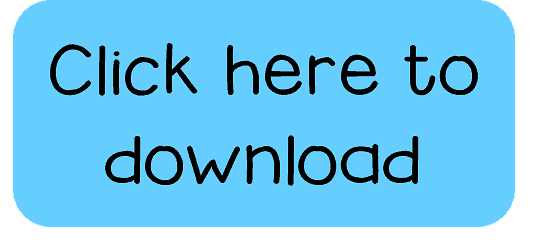 Shop MORE Ocean Animals Activities
Looking for non-screen and ready-to-go Ocean Animals activities?
Check out our Ocean Animals BUNDLE here!