Pumpkin Shape Sorting : FREE 3 Shapes to be Sorted
There are many ways to learn about shapes. One of them is by playing shape sorters.
My girls love doing shape sorting activity.
Today I would love to share with you our fall theme shape sorting activity – the Pumpkin Shape Sorting Printable!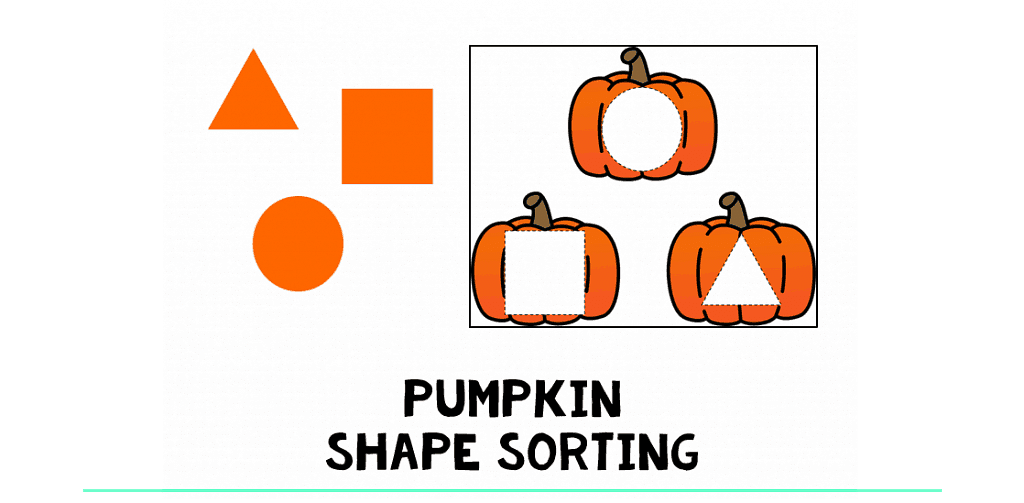 Pumpkin Shape Sorting
This activity is a low prep activity for toddlers and preschoolers. You would need to pre-cut all the 3 shapes before activity.
Or you can always let your kid cut the shapes under your watch.
Let your kids find the matching shape pumpkins, and paste the shape into the pumpkins.
Fine Motor Skills
I love this activity as well as my girls because first, they love to do cutting and pasting.
Secondly, this kind of activity helps not only for the kids to learn about shapes, but also helps to develop their fine motor skills.
Among other fine motor skills including eye-hand coordination while they are doing the cutting work, and one-to-one correspondence when they are pasting the shapes into the pumpkin.
Ready for some fun shape activity?
Subscribe to Download Your Freebie
Subscribe below to download your free Pumpkin Shape Sorting.
Have fun!
Shop for More Shape Activities