Jellyfish Color Sorting Printables : FREE 4 Sets of Adorable Jellyfish
Hannah, currently my 3-years-old, is currently love to do sorting. She loves to sort pom poms, beads and pastas; all on her own.
Looking at this, I thought it would be fun to create some color sorting printable for Hannah.
Hence, I created this Jellyfish Color Sorting Printables.
Jellyfish Color Sorting Printables
This activity features 4 jellyfish with 4 colors. That includes purple jellyfish, orange jellyfish, blue jellyfish and yellow jellyfish.
For each color, there are another 4 versions of jellyfish. Each one of the jellyfish are holding different school stationary.
Some jellyfish are holding pencils ready to write, some are playing with crayons, and there are also jellyfish playing with art paint and its color palette!
Prepping Jellyfish Color Sorting Printables
This post contains affiliate link for your convenience.
This activity is a low prep activity. But first, you would need to have :
First, print the FREE printables (you can scroll to the bottom of this post to get to the download button)
Then cut all the jellyfish at the first page
I prefer cutting using paper cutter because it can glide through many papers at once, hence making prepping works real quick and saves time!
You are now ready to go!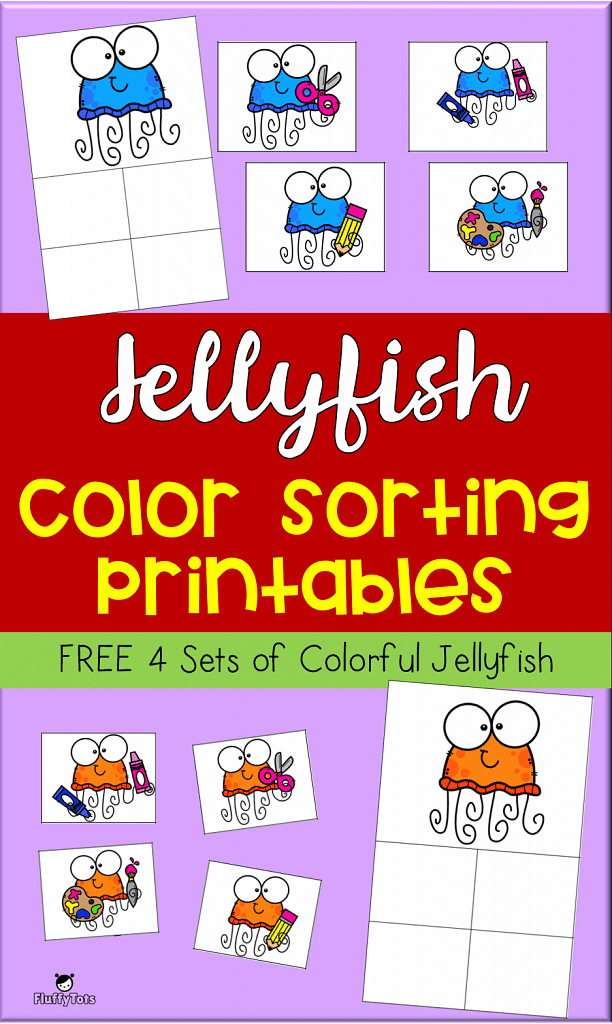 Playing with Jellyfish Color Sorting Printables
To play with this printables, your kids or your class would need to sort every jellyfish that you have cut, according to their each colors.
Purple jellyfish would go under big purple jellyfish. Yellow jellyfish would go under big yellow jellyfish, and so forth.
I noticed that playing sorting helps my toddlers in many ways in real life.
For instance, she is now in the mood of arranging all of our shoes. And surprisingly, she arranged them in pairs!
That is one of activity that include sorting. She sorted the shoes according to its shapes, colors and sizes. I was really amazed!
Get Your Free Download
This printable is FREE for you. Grab it by clicking the download button below. Have fun!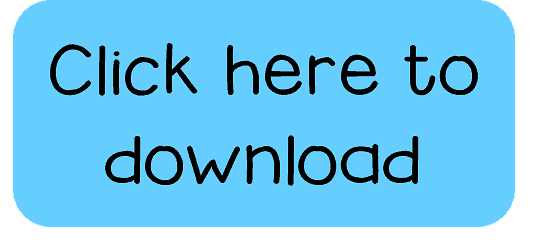 For more FREE Color Sorting Printables, check the following posts and Pin for later!