Easter Carrot Color Matching : FREE 12 Vibrant Colors for Toddlers
Kids and colorful world are inseparable.
Hence, this Easter Carrot Color Matching offers 10 colorful carrots for your toddler to play with.
Forget about the normal orange carrot. Let's step into carrot wonderland that has blue carrots, grey carrots, yellow carrots and even hot pink carrots!
These carrots are eagerly waiting for your kids to match them with their pair.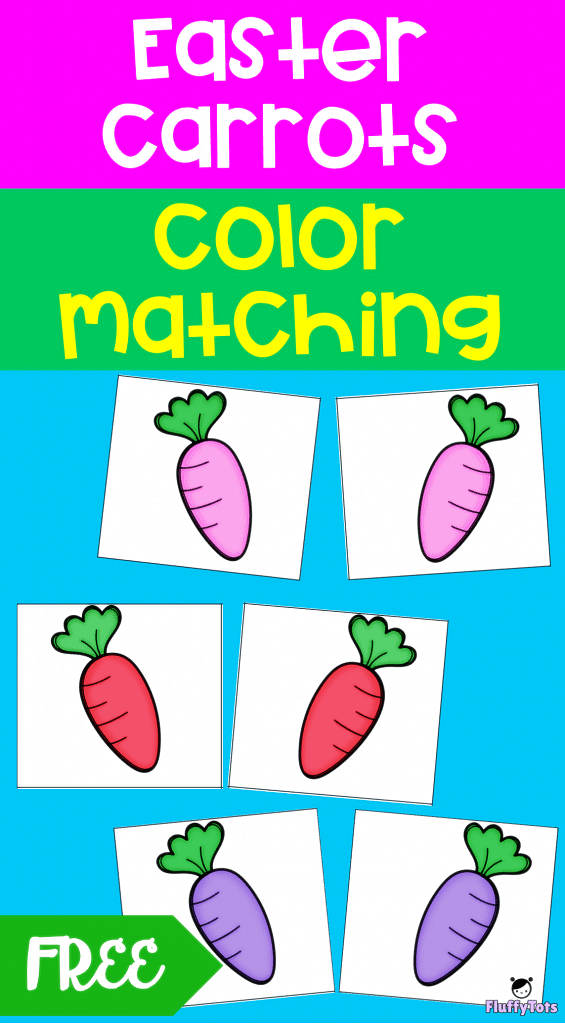 Preparing Easter Carrot Color Matching Activity
This activity is a low prep activity. To prepare, you would need to cut the carrot pairs.
It works like a carrot mini puzzle.
Then mix the colors together and let the kids search for the carrots matching colors.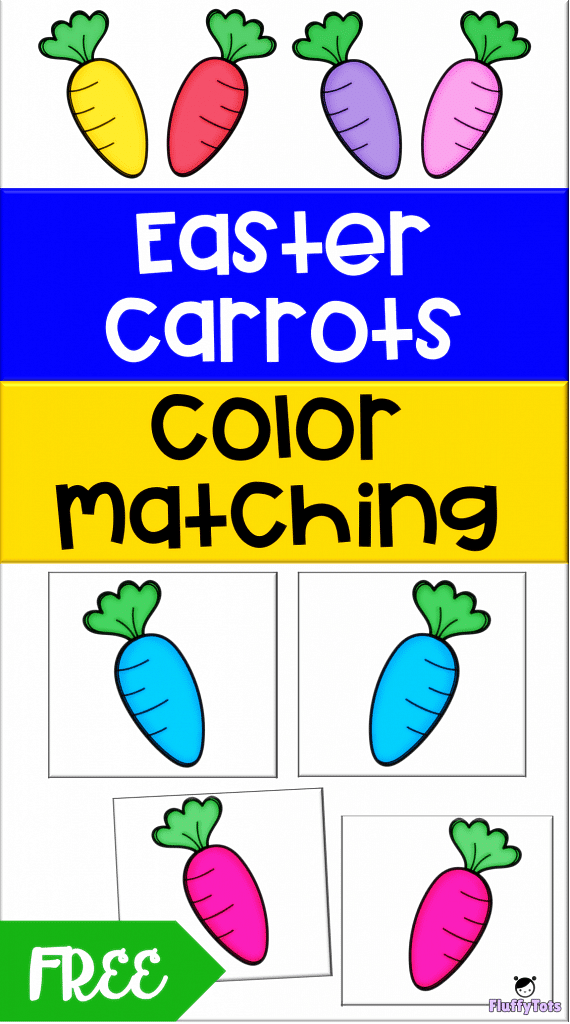 Playing with Easter Carrot Color Matching
Each carrot has a friend of the same color.
Orange carrot is pairing with orange carrot. Brown carrot with brown carrot and grey carrot with grey carrot.
Let your child find the matching carrot and put them together.
You can let your child paste those carrot on a blank paper and make it to be a mini booklet.
What do the kids get from this Easter Carrot Color Matching Activity?
Apart from learning about the existence of lots of colors, they will also learn about sorting and grouping differentiating.
Differentiate Colors
Color Matching activity let the kids learn to differentiate colors; which include the activity of grouping and sorting. Some colors are the same, some colors are different.
Ability to group things would help them a lot when they begin to start reading.
How is that so?
When they are reading, they must be able to differentiate more complex thing, which is letters; because each letter has different shapes and sounds.
Be sure to click here for your FREE Carrot Color Matching printables.
Have fun!