Pompom Activity With Toddler : Pompom Sorting Color Mat (28 Sets)
Pompom activity is always is a hit with our toddler, maybe because pompom itself looks colorful and cute.
Many times Miss 3 initiated her own pompom play activity; such as put the pompoms into ice tray and into the pill box, put the pompom into every of bottles that she can find, and she even play pompom drops by herself.
Realizing that Miss 3 loves anything that include pompom, I created Pompom Sorting Color Mat.
But it looks like she wants more.
So I created one more Pompom Sorting Mat, this time it's themed Pompom In The Cup.
Oh you can see the shine of excitedness in her eyes and how focused she is at completing each mat.
Pompom Sorting Mat – Pompom In The Cup
This activity imitates us pouring drink into little cups or putting ice into water. So, I would ask her 'Come let us make some pompom drinks together.'
She instantly like this activity so much.
Let me share with you about this activity.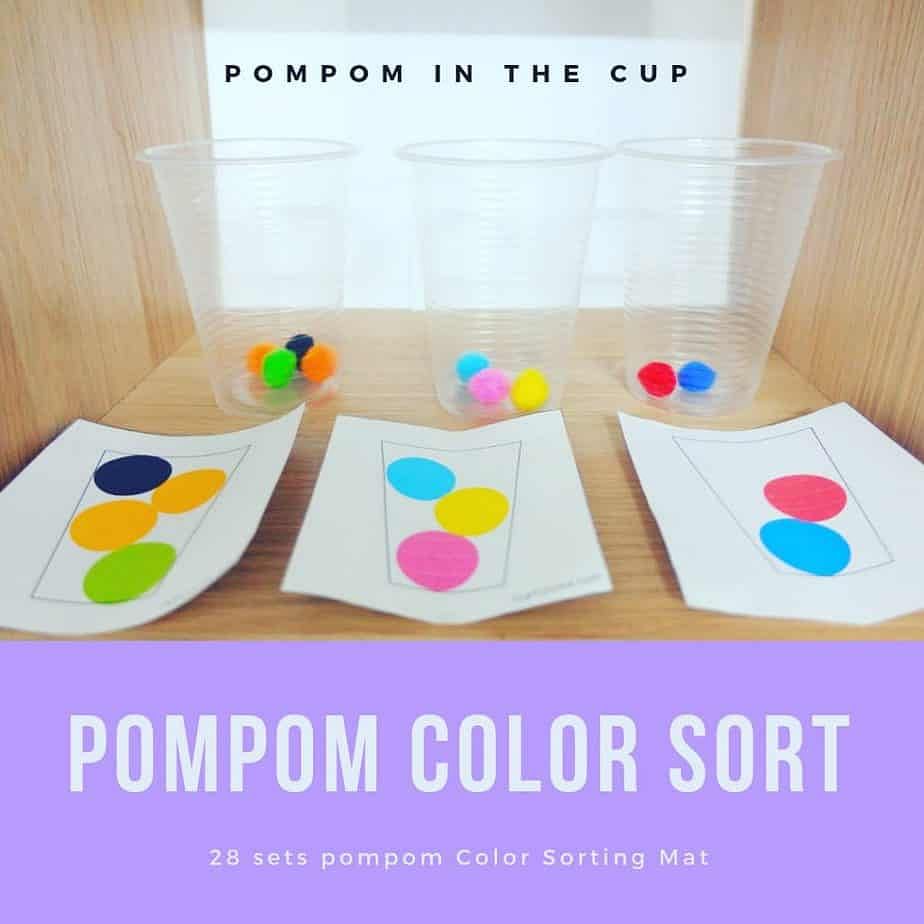 Pompom In The Cup
First, prep the activity. What you would need :
Pompoms
Plastic Cups (or any see through cups)
Pompom mat (you can download the FREE printable at the end of this post)
Then, it's time to play!
To play with this, we can do 2 activities.
Activity #1 : Match pompom on the pompom sorting mat.
We will begin with the easiest color which is black and white. These 2 colors is the first color that can be distinguished by a child because of it's contrasts.
Carefully select the pompom with your child and let them know that 'this is black' or 'this is white'. Then put the pompom onto the sorting mat accordingly.
Your child will eventually understand the concept of matching and sorting colors.
After black and white, we would try other variety of colors.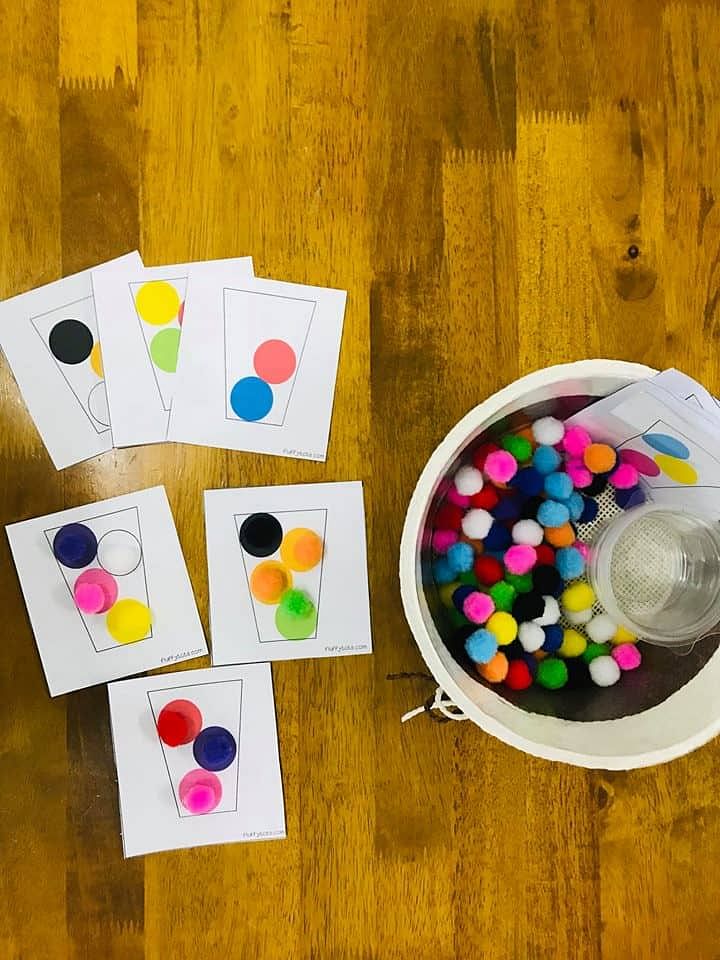 Activity #2 : Put Pompom Into Cups
Set one cup to have one pompom sorting mat.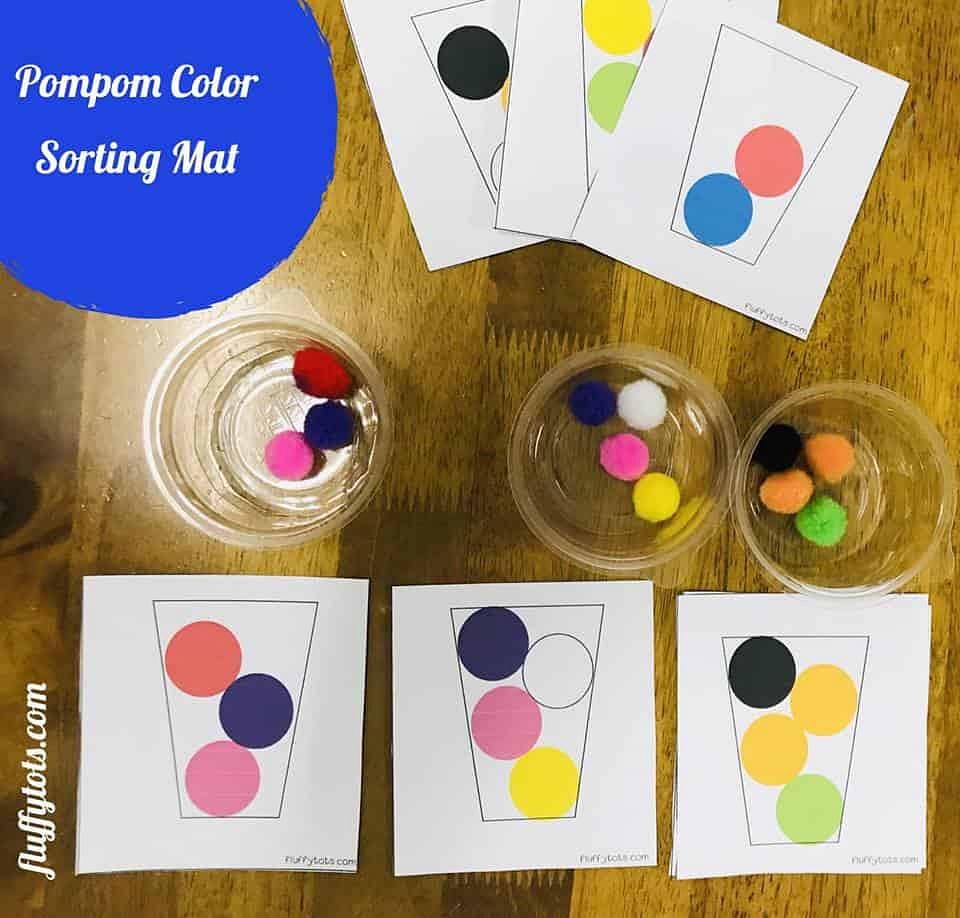 Then put pompom into the cup according to the color on their respective pompom mat.
Miss 3 felt a huge accomplishment once she managed to complete one cup after another. As if she is really making a drink.
Wow!
Add a twist
Adding some twist can make this activity more fun!
For instance, your toddler can pick the pompom using :
Kitchen tong, or
Tweezer, or
Spoon, or
Fork
Pompoms can also be substituted with :
Gummy bears, or
Playdough, or
Buttons, or
Erasers, or
Beads, or
Plastic cups can also substituted with any containers such as
Small ziplock bag, or
Small bowl
Importance of Sorting Activity for Toddler's Development
Color sorting may looks like a simple activity, but it serves so much purpose for our child's development.
Among others :
1. Enhance her fine motor skills
Strengthen those cute little hands that play important role in writing, holding her cup and plates, and more
2. Develop focus ability
We all know that kids have really short attention span. Well, this kind of activity helps to lengthen Miss 3's focus and attention span. She would sit by herself and do all the pompom sorting mat until all of them is complete.
3. Preparing child for ABCs and 123
One of the skill needed prior to learn about those letters and numbers are the ability to tell the difference between letters and numbers. For toddlers, ABC just merely shapes without any meaning.
So for them to appreciate those alphabet letters, among other skills, they need to have the ability to sort things according to colors or shapes or groups.
4. Helping her to learn about colors
It is much more fun to do learn about colors while sorting pompom using pompom color sorting mat flashing flash cards about colors
When kids having fun, naturally they will easily get the concept or memorize the fact
Get Your Free Download
All set for some fun? Grab your FREE Download by clicking the Download Button below.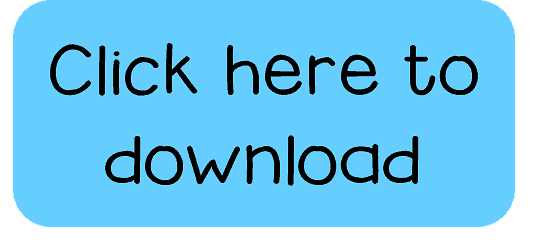 P.s : You might as well want to try Pompom Color Sorting Mat here
Shop More Pom Pom Activity
For more exciting pom pom activity, check out our fun Pom pom pattern cards here.
Your kids will love it to bits!