Easter Jellybeans Match and Clip Cards : FREE 12 Simple Clip Cards
Maryam is currently in the mood where she loves to copy every word she finds.
She would then ask me how to pronounce those words that she wrote.
This is one of a great way for her to self-taught herself to read.
Thus I thought it would be nice to create Easter Jellybeans Match and Clip Cards, to give her more resources to copy from.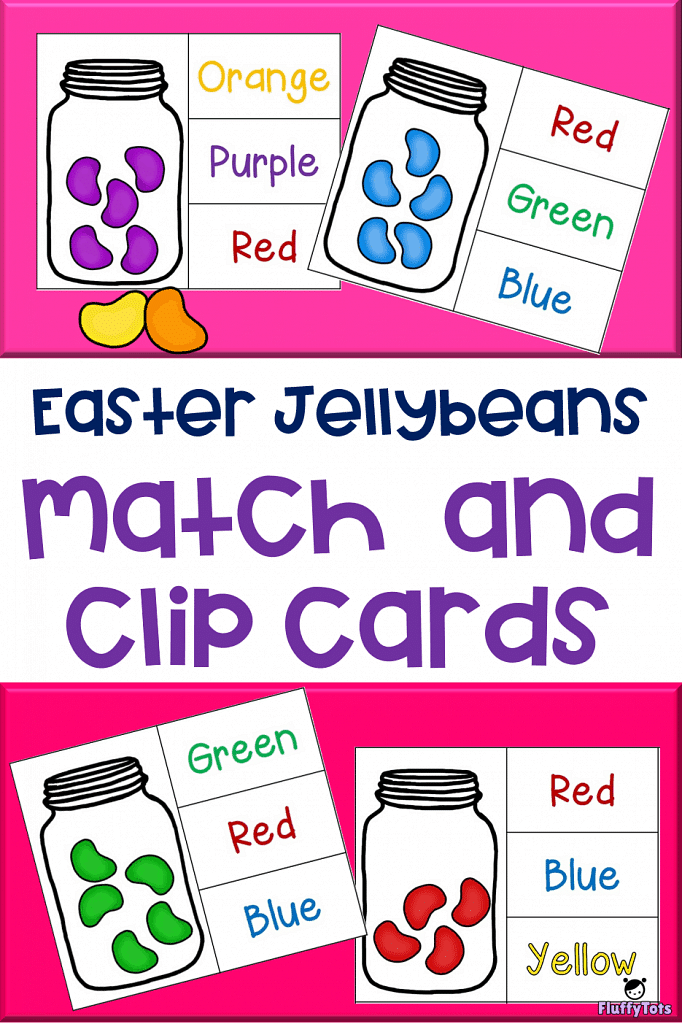 Easter Jellybeans Match and Clip Cards
What is this activity about?
This activity is about recognizing colors and the word spelling that represent the colors.
For instance, there is a jar with red jellybeans inside it. Kids need to identify the word 'Red' that match the jellybeans in the jar.
If your kids doesn't read by herself yet, it is ok. They can make their guess based on the color of the words.
I made the word 'Red' is written in red color, the word 'Blue' is written in blue color; so as other words.
Kids would easily pick the right word and match them. Then kids would clip the right word with clothespin or paper clip.
This also would help them to discover the spelling word for each colors, as well as learning the sound for beginning or ending letters.
Other Ways to Enjoy Jellybeans Match and Clip Cards
Maryam and Hannah love to color everything.
Thus for this Clip Cards activity, they prefer to draw a circle to the respective words and later they would color the jellybeans' jar.
Your kids can do the same too.
If your kids prefer coloring over everything, let them scribble some circle and put some colors into the jars.
For more durability
If you wish to reuse this activity in the next few weeks, it is recommended to laminate the copy.
You can cut the Clip Cards, and then laminate it.
Or laminate them, then cut the Clip Cards.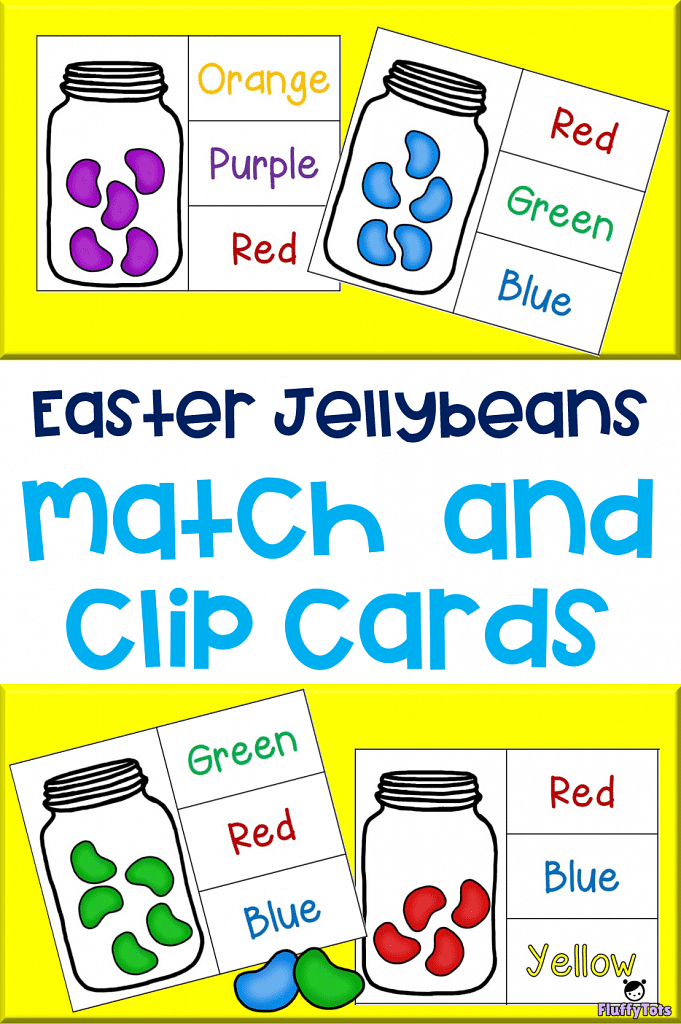 Get the FREE Download
This printable is FREE. You can download it by clicking on the download button below.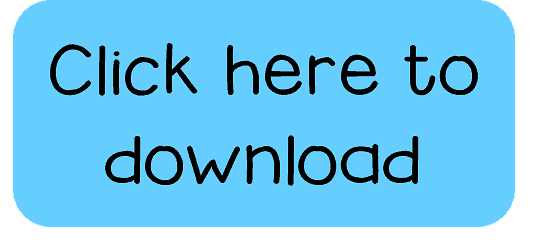 For other Free Match and Clip Cards Activity, check the following post :