Spring Coloring Page : FREE 6 Awesome Coloring by Shapes Pages
Coloring page activities have always been my go-to whenever Hannah is having a tantrum.
It is a calm kit for her.
Hand her a coloring page, she will immediately cool down and start to focus on coloring.
Today I would love to share our Spring Coloring Page, which is Coloring by Shape Pages.
Spring Coloring Page : Coloring by Shapes
This coloring pages feature 6 coloring shapes printables. All of those are spring-themed.
Hence your kids will be having fun coloring some birds, their eggs, some flowers, some bugs, as well as spring weather.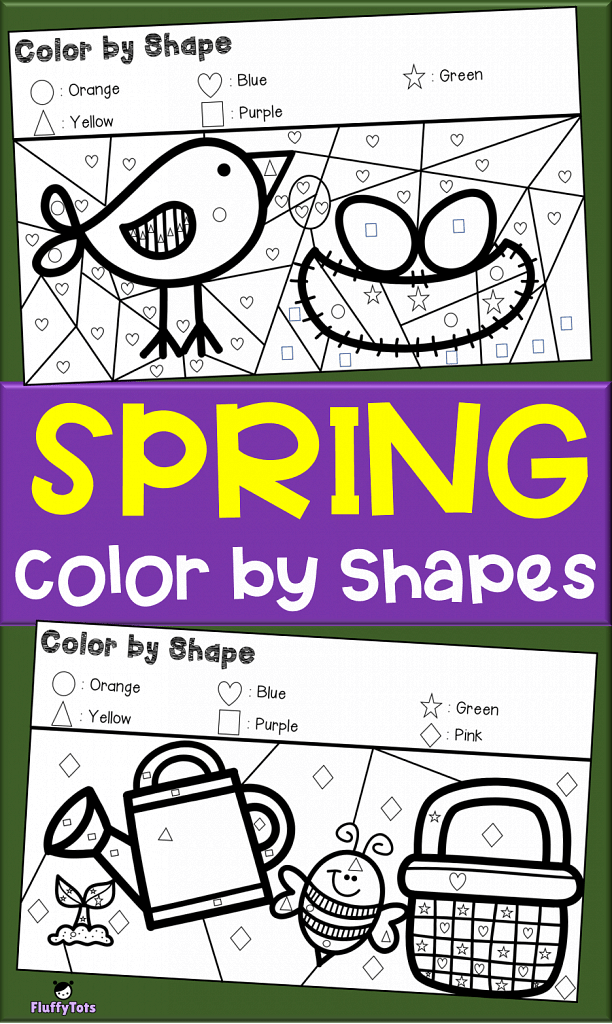 Preparing Spring Coloring Page : Coloring by Shapes
This activity is a low prep activity, you would love it!
First, you would need to print the coloring pages.
Next, you might want to set the color for each shape included.
For instance, the shape circle is set to be orange in color.
Hence, you need to color the hint first, and your child will follow the color that you have set.
But you can always change the color setting according to your child's mood. We know sometimes kids have their red mood, or not in the purple mood.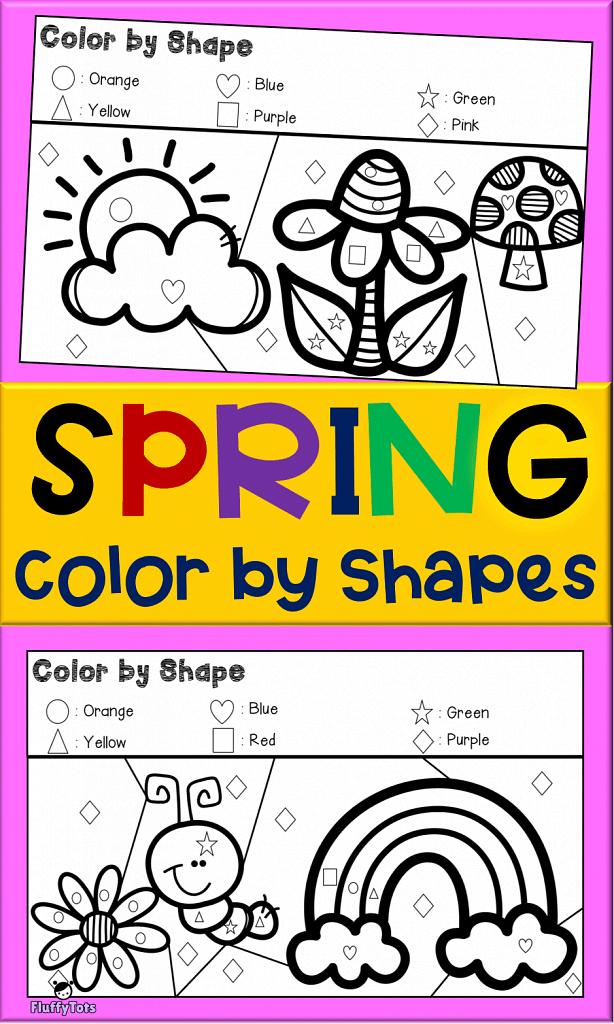 Using The Spring Coloring Page : Coloring by Shapes
This pack has 6 free Coloring Pages. I would recommend that you use one page per day for your kids or for your class.
You might want to bring out the first page on Monday, the second page on Tuesday, and so forth.
Even with just one coloring page, it can keep them quite busy.
It is because they have to color each shape on the page, and the shapes are a lot.
I set the colored area to be as small as possible so that toddlers will not feel too much.
Get The FREE Spring Coloring Page
This Printable is FREE. Grab yours by clicking the Download Button below. Have fun!