Apple Dot Stickers Mini Cards : FREE 7 Apple Dots
My 15 months old love to play with dot stickers. She love to peel it and paste it everywhere.
Hence I thought it would be great if we do some dot stickers activity.
For this post, I would love to share our latest dot stickers printable, the Apple Dot Sticker Mini Cards.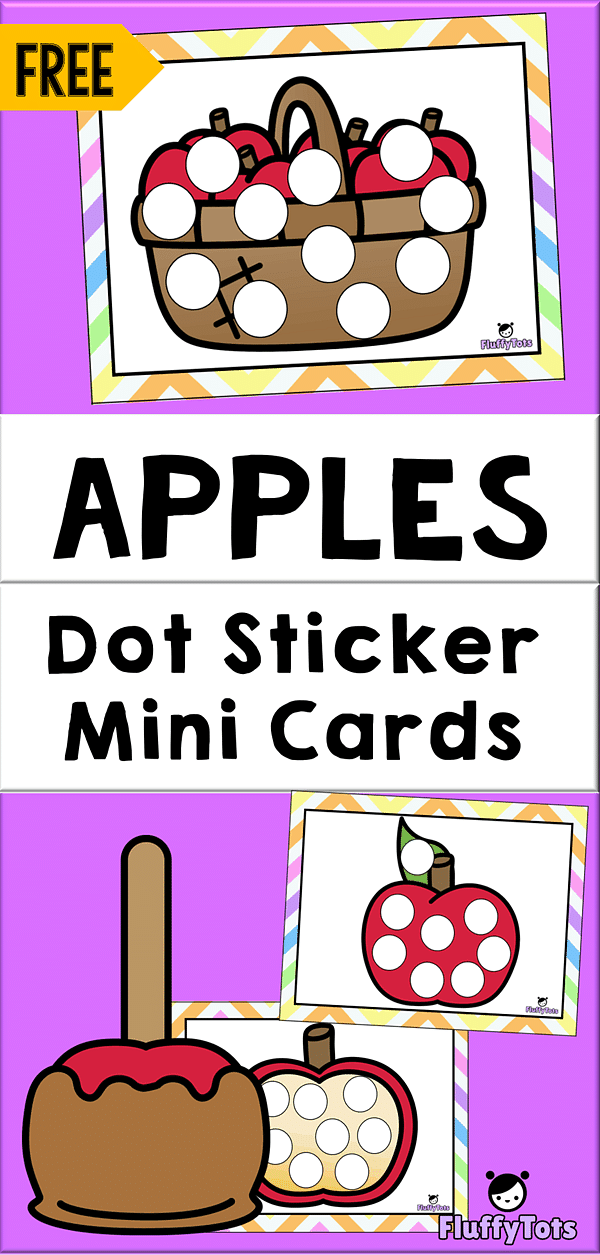 Apple Dot Stickers Mini Cards
I made this printable to be a stack of mini cards so that it can fit into my handbags.
This is sanity saver every time we go to the restaurant.
It keeps my 15 months old busy when we are outside.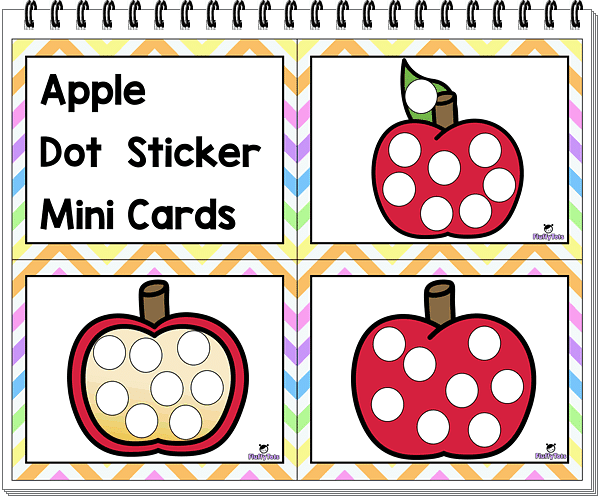 Prepping the activity
This printable needs a bit of preparation.
First, you need to print it. You can scroll to the bottom of this post to get the download link.
Then you have to laminate the cards, cut them, and laminate it for the final time.
It is optional for you to bind all the cards using ring binder. Or you can let it loose.
Get Your Download
Grab your free Apple Dot Sticker Mini Cards by clicking on download button below.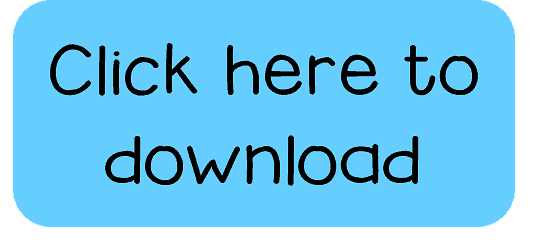 Have fun!

Shop for More Apple-themed Activities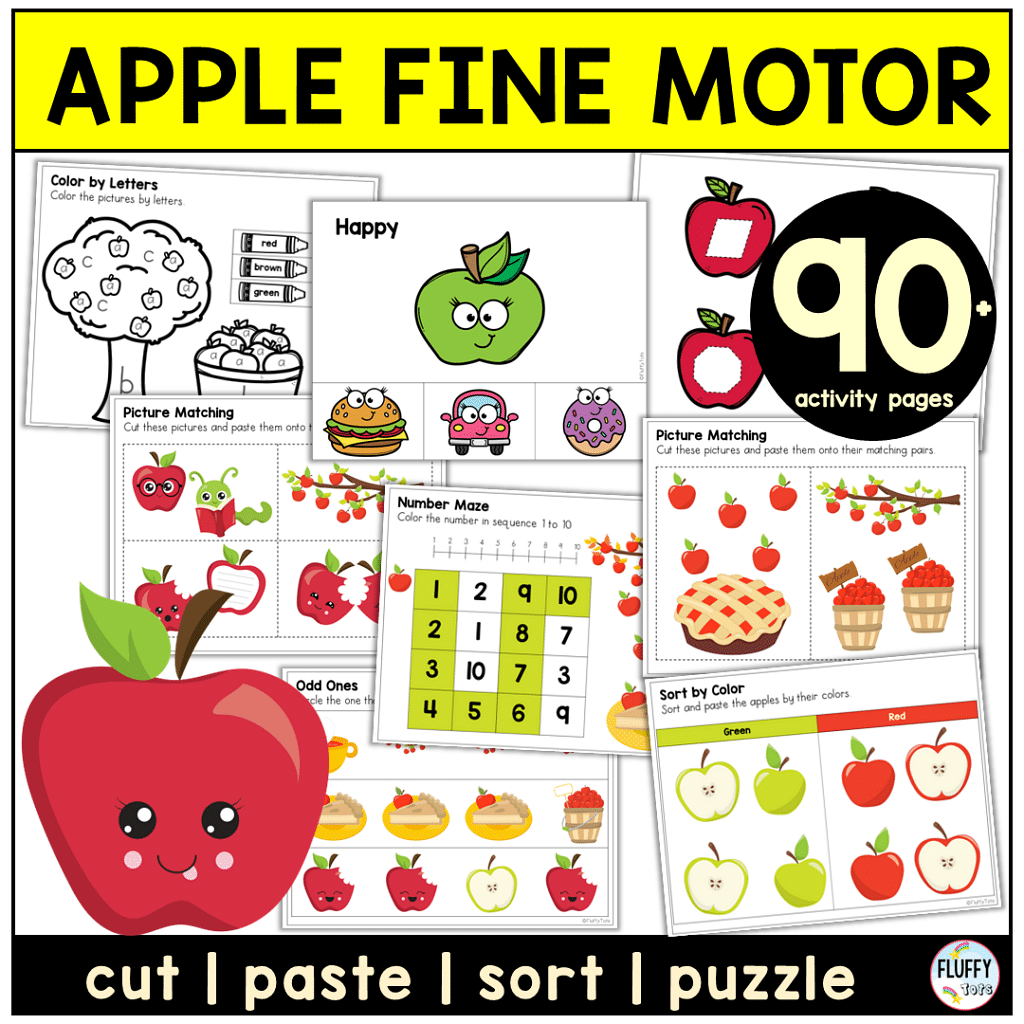 Apple Activity Packet
Looking for more Apple-themed fine motor activities for your toddlers & preschoolers?
Grab this DONE-FOR-YOU Apple activity packet. You'll never run out of ideas with 90+ activity pages plus answer keys.