Easter Dot Activity Printable : FREE 3 Fun Pages for Your Toddlers
Who doesn't love dot activity?
For kids who are dot sticker lover or do-a-dot marker kind of person; your kids definitely want to try this Easter Dot Activity Printable.
Miss 3 loves dot sticker so much that she doesn't need to find any excuse just to play with those little stickers.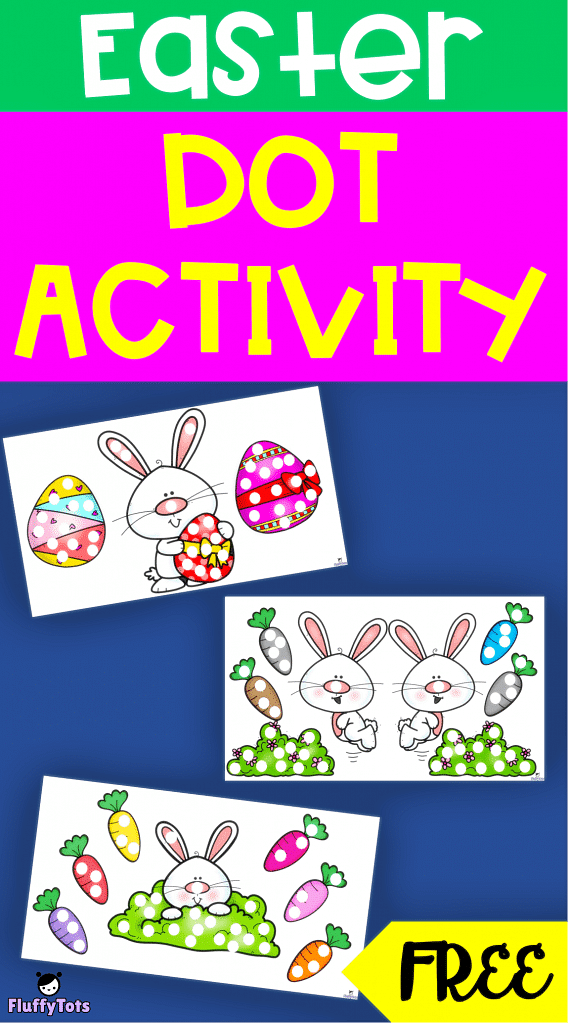 I used to have misconception about stickers and dot stickers, especially those that are comes together at the back of our kids' storybook.
Usually those stickers will end up on the wall, on the floor and many other places.
Little that I know stickers and dot stickers play big roles in child's development.
I wish I knew about it sooner.
Before we hop to Easter Dot Activity, let me share with you about a little thing or two about how Dot Activities that use dot stickers and do-a-dot marker helps our kids.
Promote Pincer Grasp
I learnt a lot from this Occupational Therapist blog. One of the skills that dot stickers helps are, promoting pincer grasp.
Pincer grasp or as I understand it – finger grasp – is to help our kids hold the pencil the right way, so that they can write.
While they peel those tiny stickers using their little fingers, their pincer grasp are strengthen.
And usually they would do this repeatedly because who can resist the temptation of cute little dot stickers, right?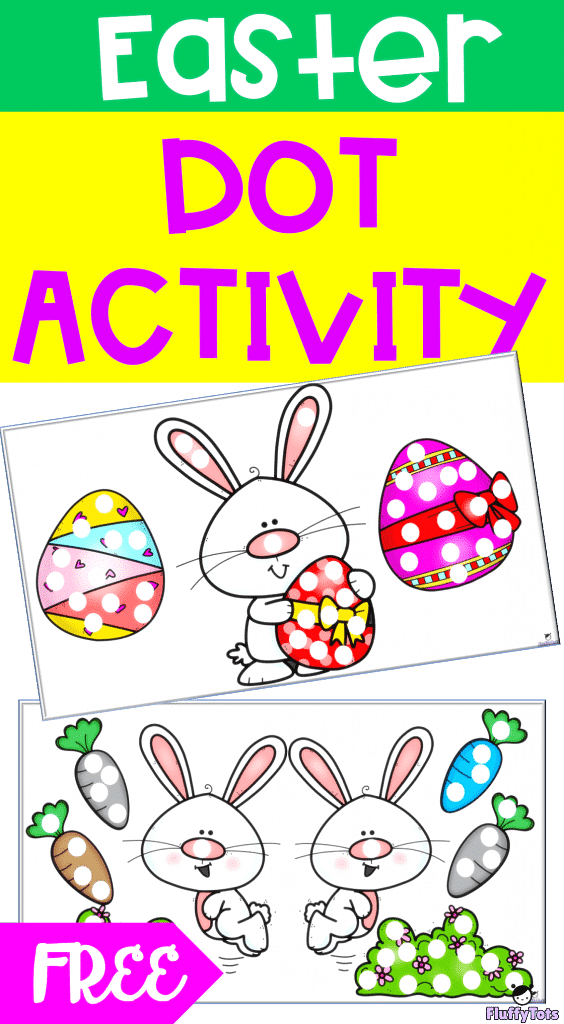 One-to-one Correspondence
Dot Activity also good to help the child learn about one-to-one correspondence.
Sticking stickers to one place helps toddlers to learn that one object fits to another one object.
So as dotting do-a-dot marker in one dot. Or putting the pompom into the dot.
One-to-one correspondence is great to help kids ready for counting skills.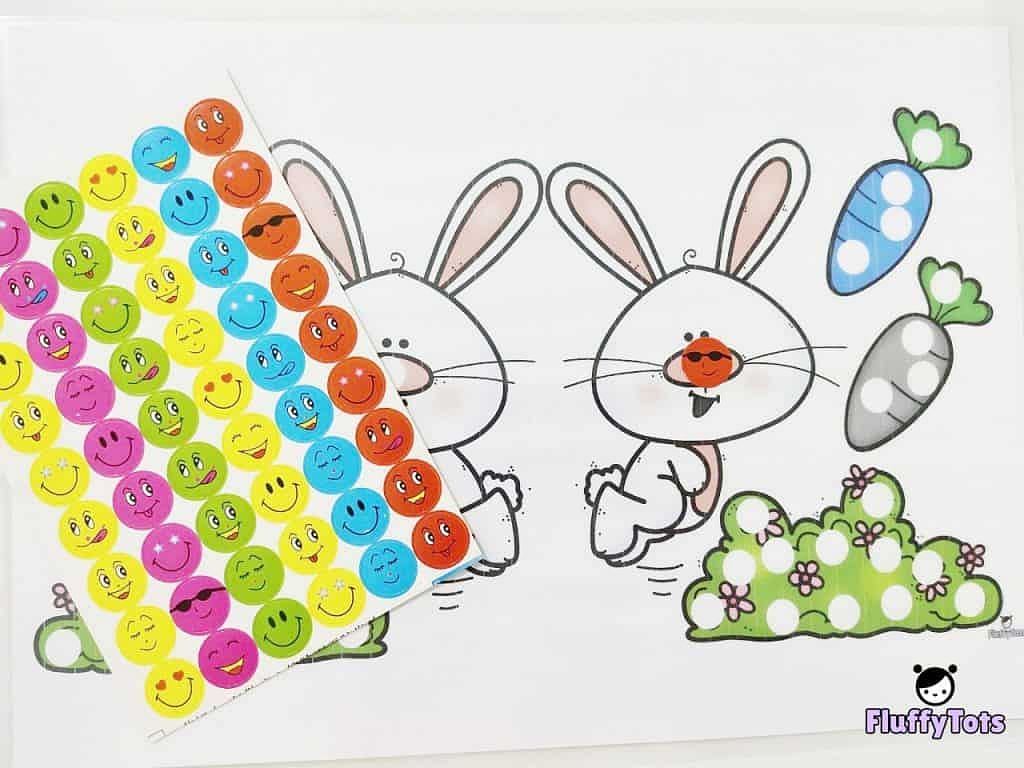 Visual Discrimination
Those bright plain dot stickers or do-a-dot markers, are great for visual discrimination purpose.
Strong Hand Muscle for Pre-Writing
It is also suggested that our kids do sticking the dot sticker on vertical surface such as the wall to develop strong fine motor skill.
Oh I didn't know about this before. That's why my kids love to stick them on the wall.
It looks challenging for them but the more challenging it is, the better it's for their hands muscle and fine motor skills.
These are all important not only for their pre-writing skills, but also important as their basic life skills.
Those basic life skills include the ability to hold their cup and plates with balance, without unintentionally dropp
Knowing this fact, my perceptions towards stickers and dot stickers has changed and I look forward to activities involving those materials.
Easter Dot Activity Printable
This activity features 3 pages of a bunch different bunnies.
One of them with some colorful carrots, a couple of them are playing in the bushes, while another one of the bunnies are holding Easter egg.
Those bunnies, carrots, bushes and Easter eggs have dot circle on them, waiting to be decorated by your kids' best imagination.
Preparing Easter Dot Activity Printable
It is best to laminate this printable for more durability.
Laminating this Easter Dot Activity Printable also allow toddlers to stick the sticker anywhere they want and peel of those stickers anytime they want without breaking the paper.
Thus, to prepare this Easter Dot Activity Printable, we would need to :
Print the FREE Easter Dot Activity Printable
Laminate it
And you're ready to go!
Oops don't forget to get some dot stickers, or do-a-dot marker.
Playing with Easter Dot Activity Printable
To play with this printable, show your toddlers where to put the dot stickers or where to dot the do-a-dot marker.
They can put the dot stickers into the dot circles available, or anywhere they wish.
This activity is an open ended activity. Let your child's imagination grows.
The most important thing is, they have fun while they don't realize that they are learning many things here.
Get your FREE Download
This printable is FREE. You can download it by clicking the download button below.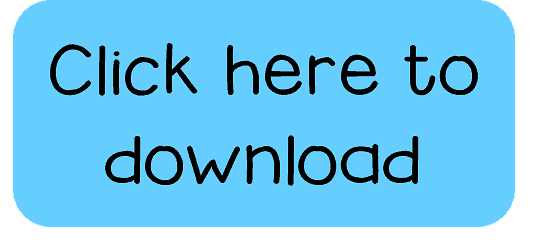 Have fun!
Shop 70+ Pages Easter Dot Printables
Are you looking for more fun Easter Dot printable pages?
This Easter Dot packet will help you big time!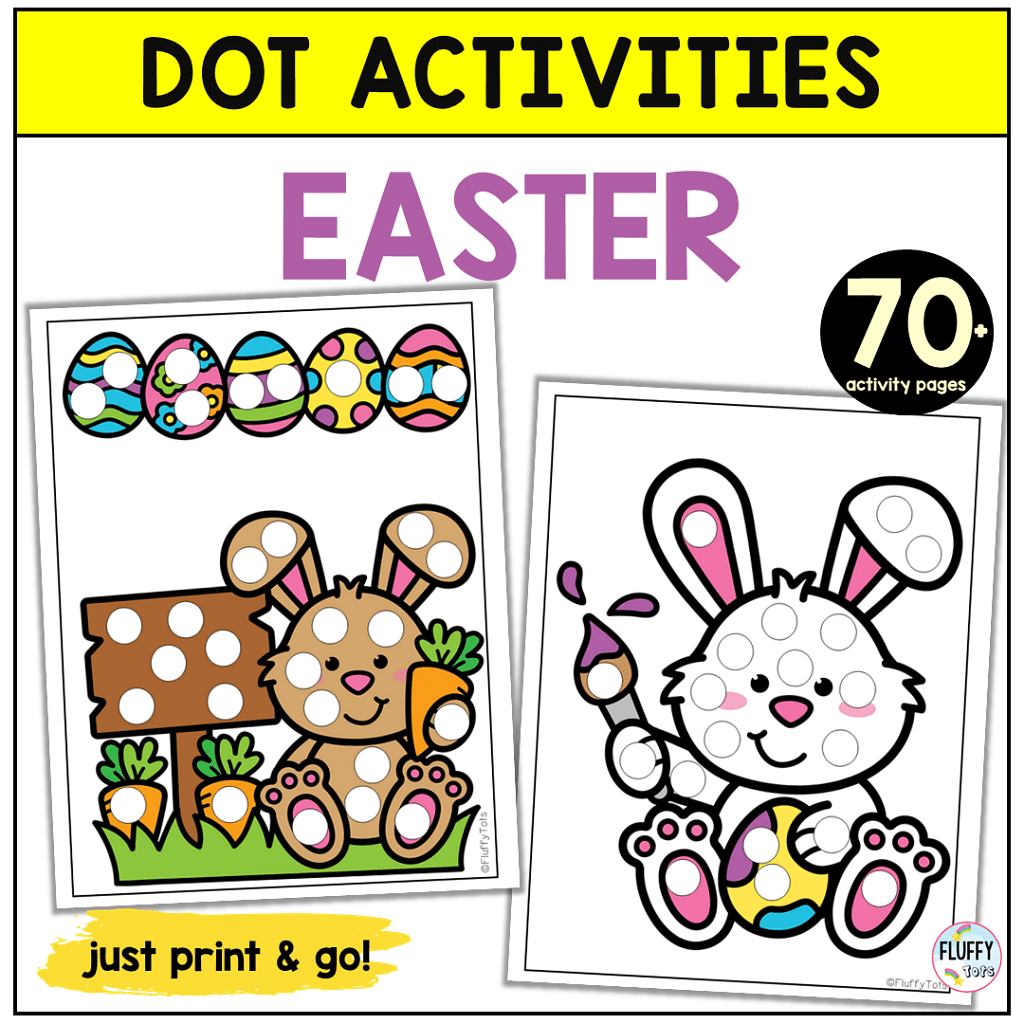 Easter Dot Printables
Jam-packed with adorable bunnies, chicks, and eggs, your little ones will have fun practicing fine motor skills with this exciting Easter Dot printable pack!