Crab Puzzle Games : FREE 8 Super Simple Puzzle
Is your toddler a puzzle lover?
Mine is!
But she still need some help if the puzzle involves more than 5 pieces puzzle.
I created this Crab Puzzle Games especially for 3 to 4 years old toddler. Well, my preschooler did enjoy it as much as well.
This puzzle game has only 2 pieces of puzzle per image.
Which means it is quite simple to complete but promise your kids so much fun!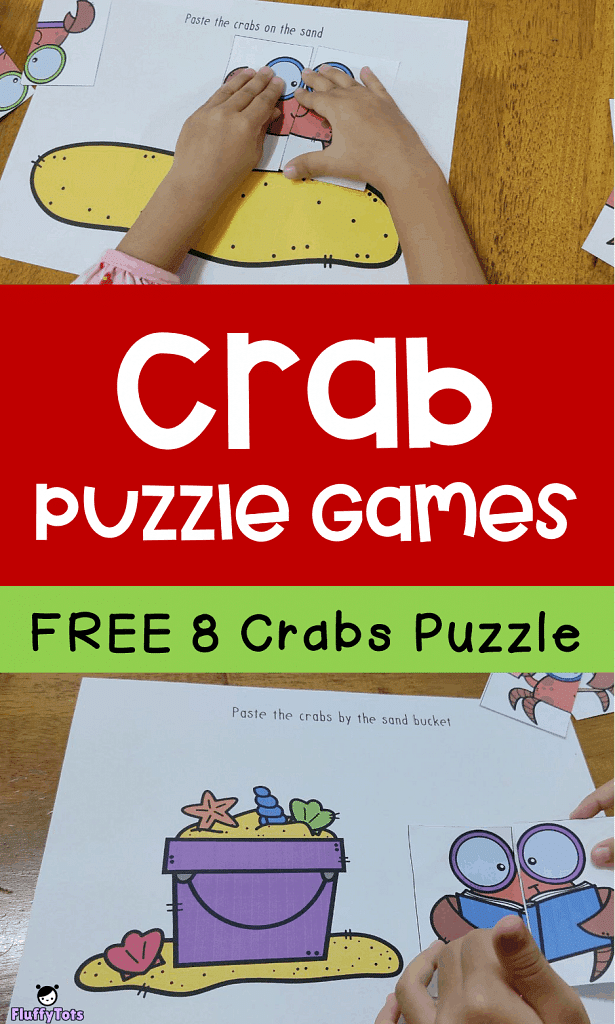 Crab Puzzle Games
There are 8 different styles of Crabs in this puzzle games.
That includes crab with crayon, crab holding pencil and also crab holding a board.
There are also some adorable backgrounds to put the crab at.
Your kids or your class can paste the completed puzzle onto any four background.
The backgrounds include sand, ocean waves and sand bucket. Your kids can pick where they want to put their completed crabs at.
All of this is to ensure your kids get the beach mode.
Prepping Crabs Puzzle Games
This post contains affiliate links for your convenience.
This activity is a low prep activity. You would need this materials:
First, print all the Crabs and its background
Then, using paper cutter, cut all the crabs into puzzle pieces.
You can also use scissors if you don't have paper cutter.
I personally prefer paper cutter since it can glide so smooth quickly through the papers.
Now, you are ready!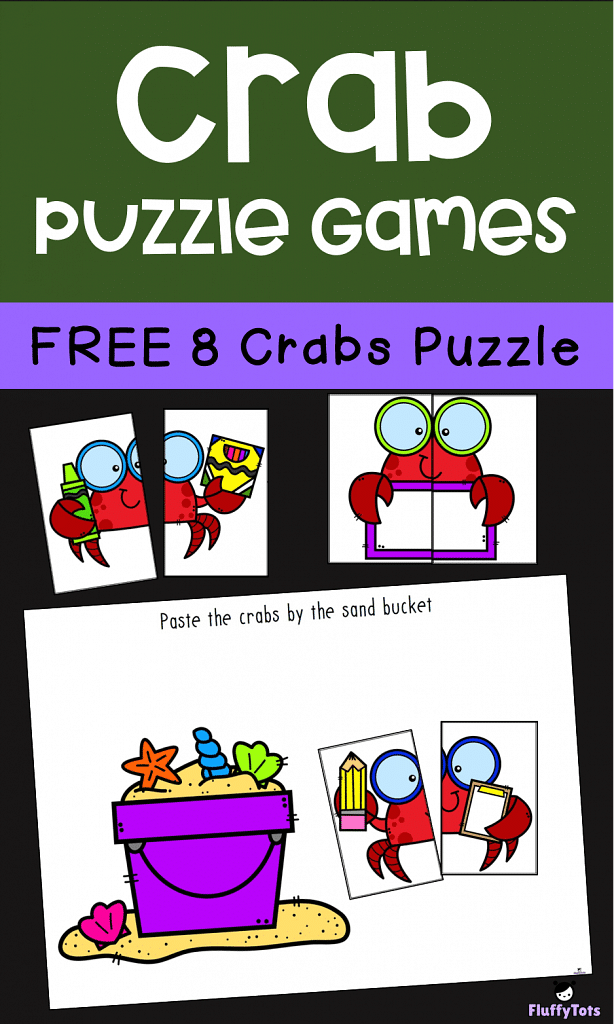 How to Play With Crab Puzzle Games
For Hannah, I separated the puzzles.
The crab with crayon puzzle pieces in one side. The crab with board puzzle pieces at the other side.
I did not scramble all puzzles together.
Then I show her how to get the puzzles done. Later, she did all by herself.
I love puzzle games because it helps a lot to develop the kids' attention span.
Get it for Free!
This printable is FREE. Grab it now! Just click the Download button below.
Have fun!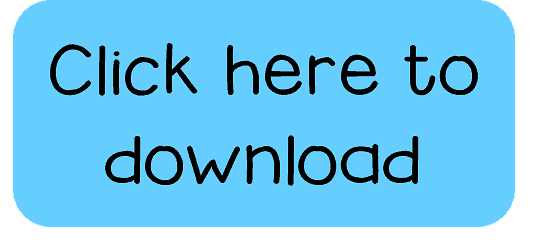 Shop MORE Ocean Animals Activities
Looking for non-screen and ready-to-go Ocean Animals activities?
Check out our Ocean Animals BUNDLE here!