Eating Apple Sequencing Printable – FREE 3 Sets of Apples
If your kids love eating apples, you would want to try this Eating Apple Sequencing Printable.
This activity is also perfect for Apple Theme Day or Letter A is for Apple, if you are planning to have one.
There are 3 Sets of apples in this Printable; red apple, green apple and yellow apple.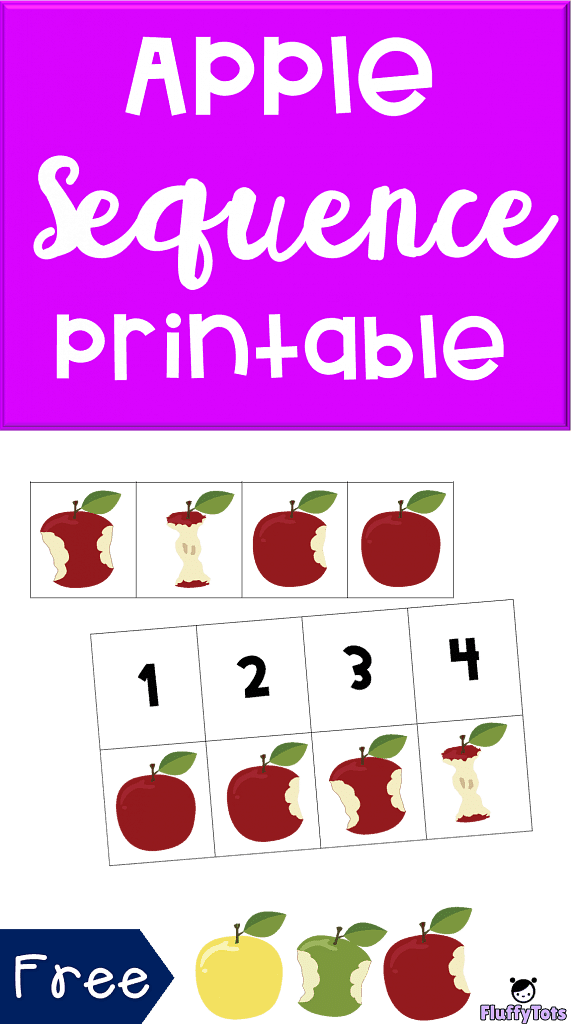 Prepping Eating Apple Sequencing Printable
It does not take much to prepare for this printable.
We just need to print it, and get scissors and glue.
However if you wish to make this printable reusable, you can print and laminate it. And put velcro on the numbers.
How to Play with This Printable
This Apple Sequencing Printables is made for toddlers who are yet to fully understand the sequencing concept.
Thus, I made two sets of apples :
The non-sequenced apples, and
The already sequenced apples with numbers on it
To play with this Sequencing Printable, toddlers need to cut out the non-sequenced apples, and paste it on the numbers at the sequenced apples.
While at this, the kids are learning about sequencing and numbers both at the same time.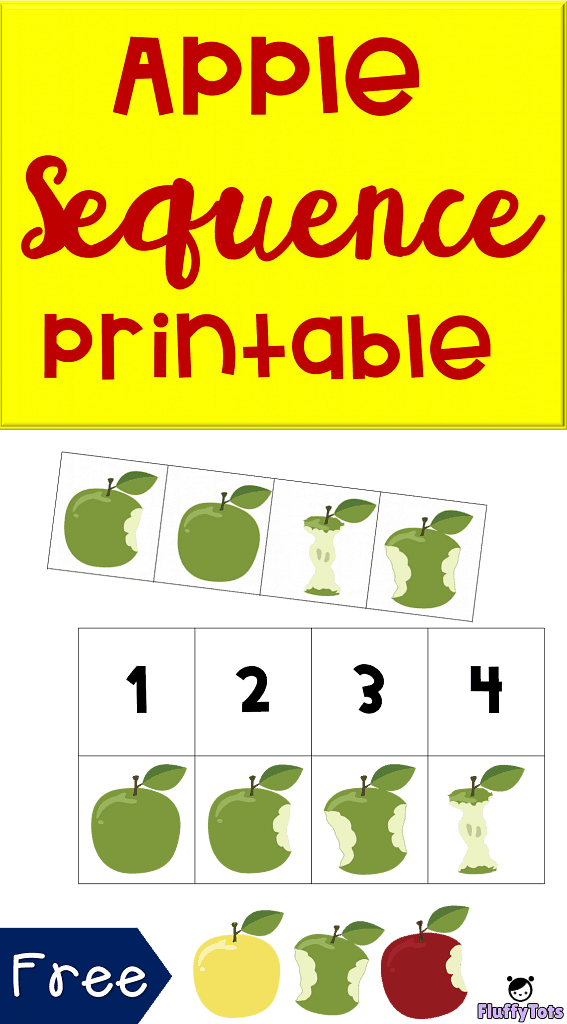 What do kids learn from sequencing activity?
Sequencing is fun, yet kids can learn so much from this activity.
Prediction Skills
Among other things, it's fun to predict what will happen next.
Ability to predict is one of the skills for math operation, such as algebraic operation.
Algebraic operations sounds advance, but actually it is learnt as early as first grade. For instance, we learn about what makes 10 or what makes 5; the operation such as 2 plus what number will equals to 5 – this is algebraic operations.
Comprehension Skills
Sequencing also helps kids to build reading comprehension.
Though at the moment, this Eating Apple Sequencing Printable doesn't offer any text reading, but it does have picture reading.
It helps kids to understand how an apple change, from full apple suddenly it becomes eaten.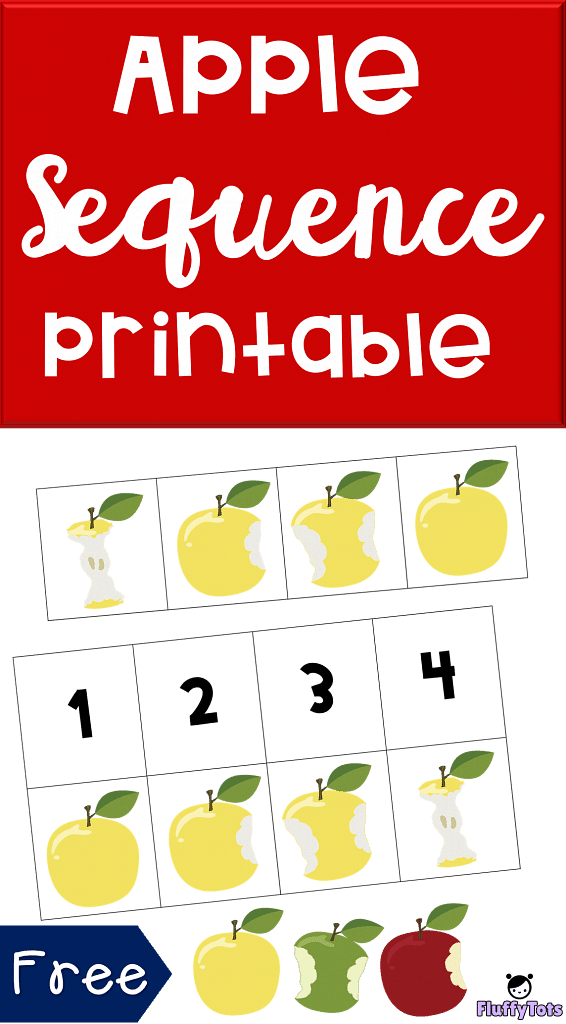 Get Your Free Download
Don't forget to grab your FREE download by clicking the download button below. Have fun!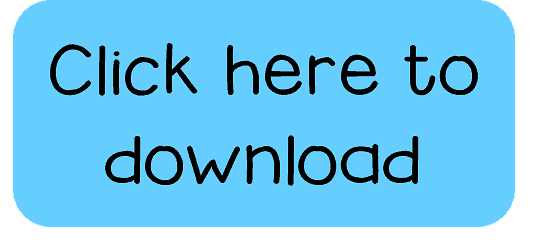 More Apple-Themed Printable

If you are looking for more apple-themed activities, be sure to grab these activities as well: