Butterfly Life Cycle Activity : FREE 5 Sequence Activity
Spring and butterfly are inseparable. Both beautiful in their own way. Hence it is a great idea to do Butterfly Life Cycle Activity.
This Butterfly Life Cycle Activity is perfect to go with several books including the famous Eric Carle The Very Hungry Caterpillar.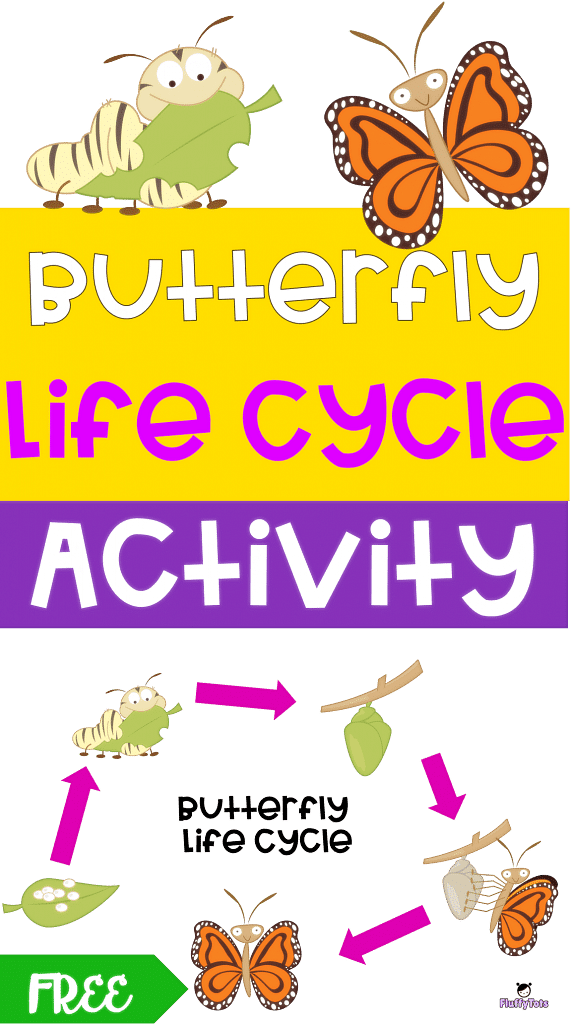 My kids love this Printable because they can relate with the caterpillars that love to eat our plant until all the leaves are gone.
The Life Cycle of Butterfly
Before we start the activity, it is a good idea to refresh what do we know about Butterfly Life Cycle. Let me share with you a bit about Butterfly Life Cycle, from our frequent observation on caterpillars that love to eat our plants.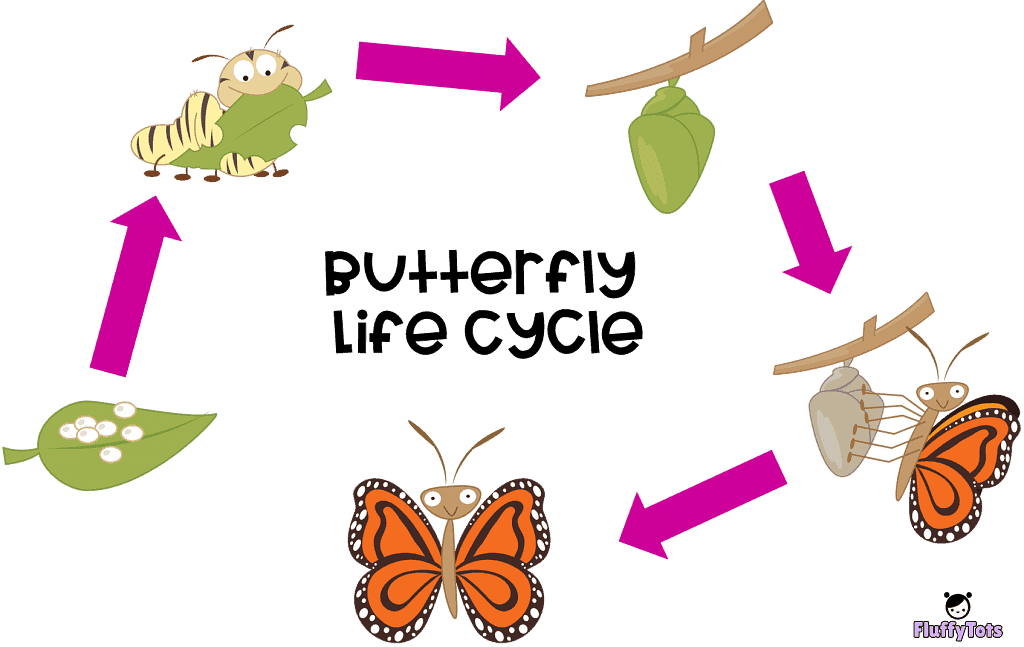 Butterfly Life Cycle starts when the mom butterfly lays it's eggs on the leaf.
She has to lay the eggs on the leaf because that will be the food for her baby, the caterpillars.
Once the eggs are hatched, caterpillars will be coming out. First, it will look ugly, black and small.
Later, the caterpillars will eat the leaves until they get fat. At this point, these caterpillars will turn green, the beautiful green.
Soon after, they will make cocoon by themselves and stay in there for quite some time.
Until the time comes, those caterpillars will come out from the cocoon as a beautiful butterfly.
And then the life cycle continues.
Okay, now we are ready to go!
The Butterfly Life Cycle Activity
This Printable is made for toddlers and preschoolers. With this in mind, I do not make it much challenging. 
It is basically a sequencing and match, and cut and paste activity; as I don't want them to be too overwhelmed.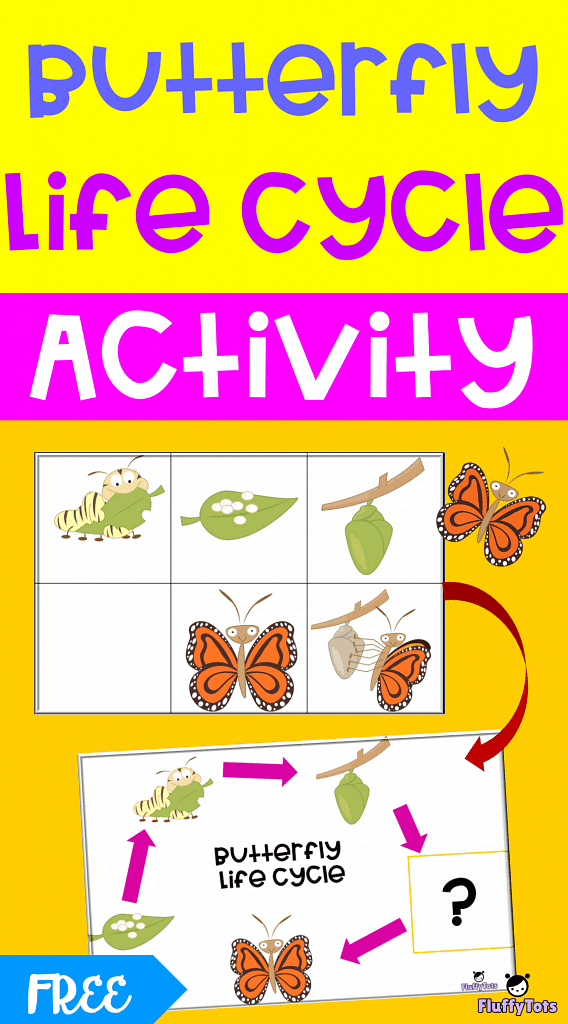 First, show the kids the complete Butterfly Life Cycle picture. Discuss with them.
It is good if we have a book related to butterfly or caterpillar; to help with our discussions. 
Then, let the kids fill in the blanks of the sequencing mat.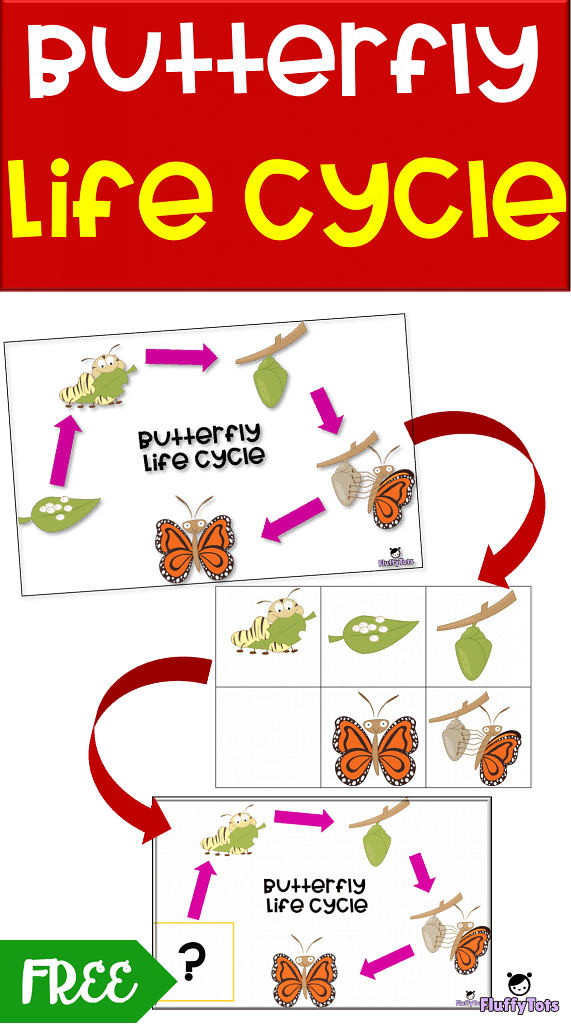 There are 5 sequencing mats to be completed. Each one has only one blank box.
Kids can always refer to the complete life cycle picture for reference.
What I personally like about this Butterfly Life Cycle Activity is that, it also helps the kids to develop better comprehension skill. 
Once you read, you have to be able to re-tell the story. For this activity, it is made in a fun way.
Well, kids learn best while they are having fun, right?
Get Your Free Download
You can grab your Free Download by clicking the Download Button below.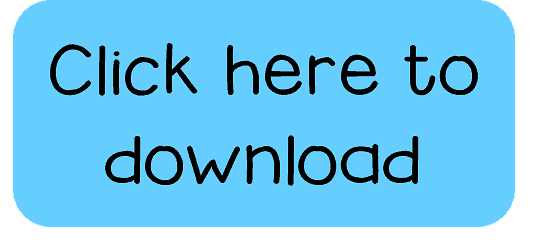 Have fun!
For more FREE Life Cycle Printables, be sure to check the following post. And don't forget to Pin them!