60 Fun and Easy Apple Tracing Lines to Make Tracing Exciting for Kids
My kids have always loved the printables I give them—until the day I gave my daughter a few tracing pages.
Her bright smile fell into a long face, and she made excuses to escape.
If I wanted her to keep practicing tracing, I had to make that dull tracing activity fun.
Aha!
Tracing might be monotone for my kids, but we can twist it a bit to make it fun!
That was when our Apple Tracing pack came into mind.
We're not tracing the apples, but we're 'scribbling' on them so they'll look more exciting.
The idea to 'scribble' lines in the Apple greatly appealed to my kids.
Let me share some of the apples.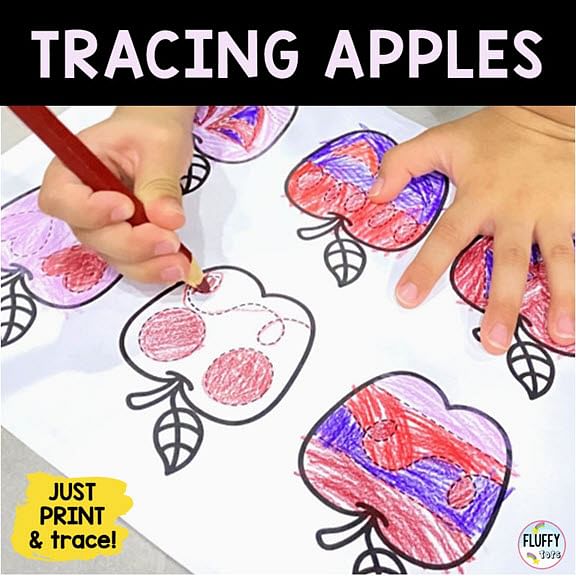 Take a look at the lines in the apples; Wowza, right?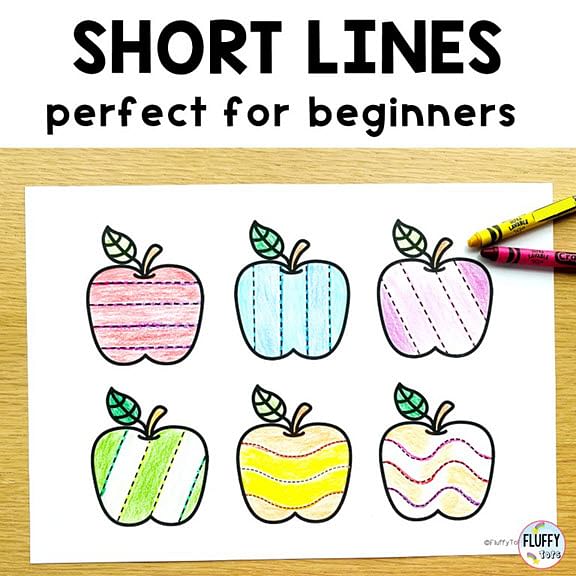 The lines are short, perfect for beginners, and my kids can color in the apples.
Not just that!
There are also apples with fun faces with silly eyes and mouths.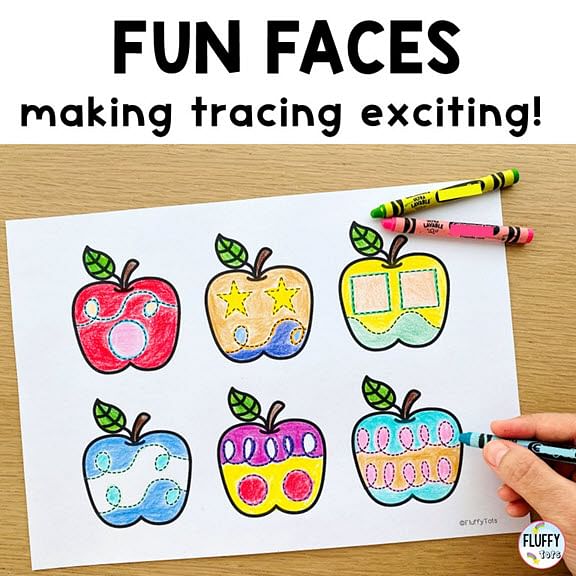 Guess what? These kinds of apples make my kids giggle while practicing tracing!
A win for a mommy like me who wants my kids to practice tracing. And also a big win for my kids, who are really having a blast with their used-to-be dreaded activity.
Subscribe for Mini-Freebie
You can try the Apple tracing mini-freebie; just subscribe below to download.
This mini-freebie is part of my full Apple tracing packet here. In the full Apple tracing packet, you will get over 60 apples with tracing lines (more fun apples with tracing lines to use throughout the month)
Shop for FUN Whole 60+ Apple Tracing Lines
Let's have fun tracing with Apple tracing packets…