Apple 10-Frames Printables : FREE 1-10 10 Frames
Are you looking for 10-frames activity with apple theme printables?
Well, you would love our latest printables – the Apple 10-Frames printables!
It is loaded with adorable kids holding apples, that it surely would boost interest in your kids to do the activity right away!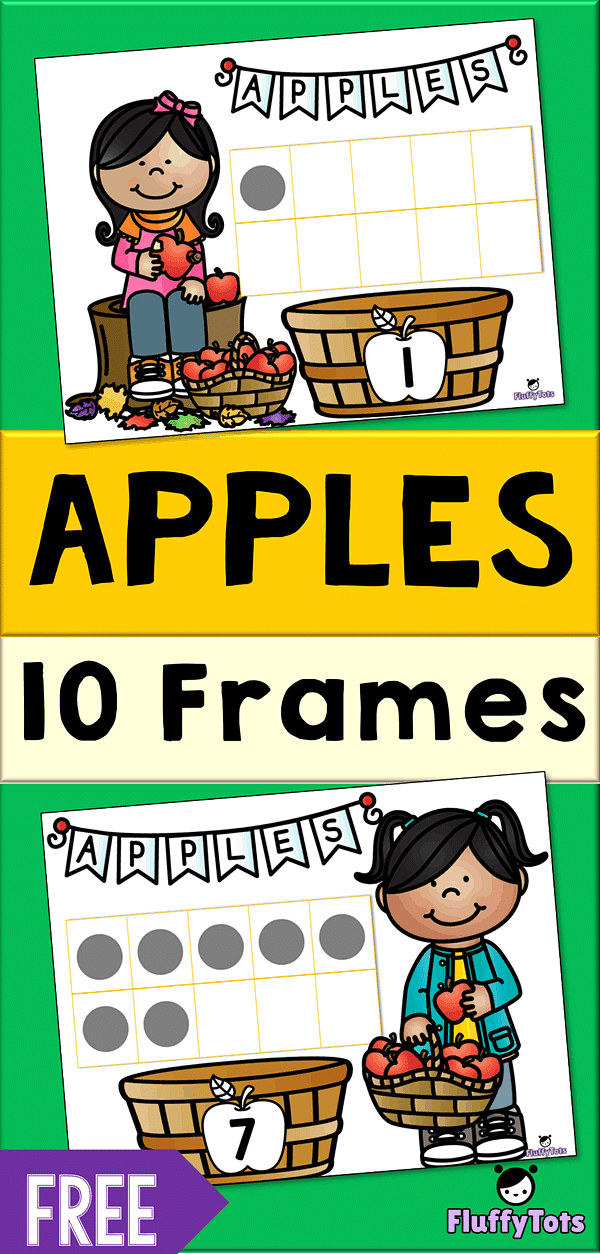 Apple 10-Frames Printables
This printables count from number 1 until number 10.
Your kids can choose variety of fun apples to be pasted into the 10-frames.
We have red apples, green apples, yellow apples, red apples with worm and red apples with a worm and a bite!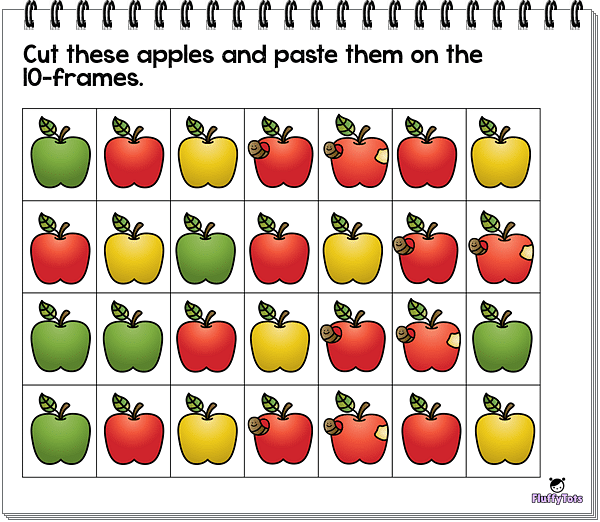 Preparing the activity
This can be a no prep activity, but it also can be a low prep activity; depending on how you want your kids to do it.
No Prep
It can be no prep if your kids love to do cutting by themselves.
You would just need to print this freebie, and let your kids cut all the apples on their own.
It would be great to help develop their fine motor skills.
Low Prep
It will be a low prep activity if your kids still struggling with using scissors.
You can cut all the apples beforehand.
I prefer using paper cutter.
Then let your kids paste the apples onto the 10-frames accordingly.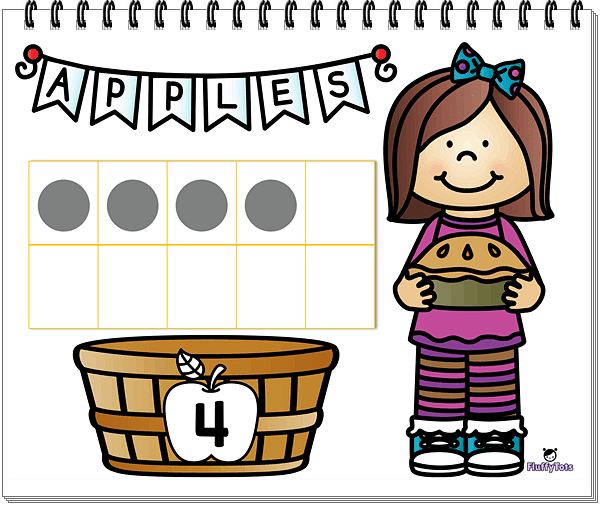 The 10-frames has dot in it to give kids some clue. For example, in the above image, for number 4, there are 4 dots in the frames.
We also have boys with apples.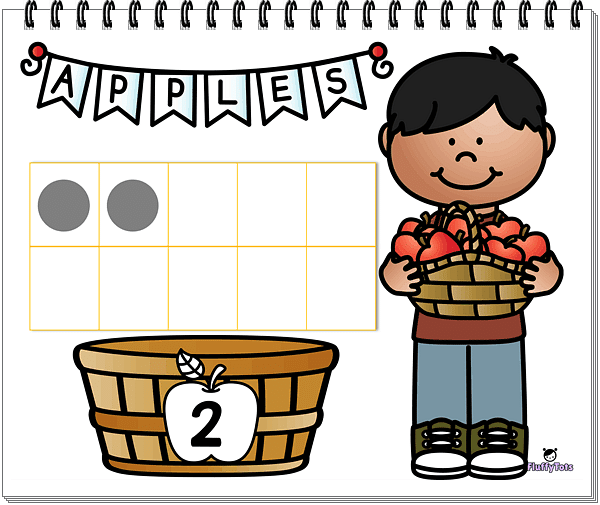 Ready to have some fun?
Get Your Download
Grab your Apple 10-Frames Printables by clicking on the download button below. Have fun!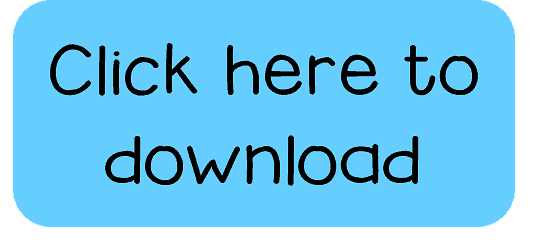 Shop Apple Count & Clip Cards
For more Apple-themed counting activities, check out our fun & engaging Apple Count and Clip Cards.