Apple Number Chart : FREE 2 Exciting Apple Number Charts
Maryam is having a struggle to identify the name of quantity of numbers.
She can count 5, but she didn't know the symbol 5 or that it is called 5.
Realizing this, I thought we never have any number charts. So I made this Apple Number Chart printables, and print it and put it around the house.
Looks like she is getting the number's name bit by bit.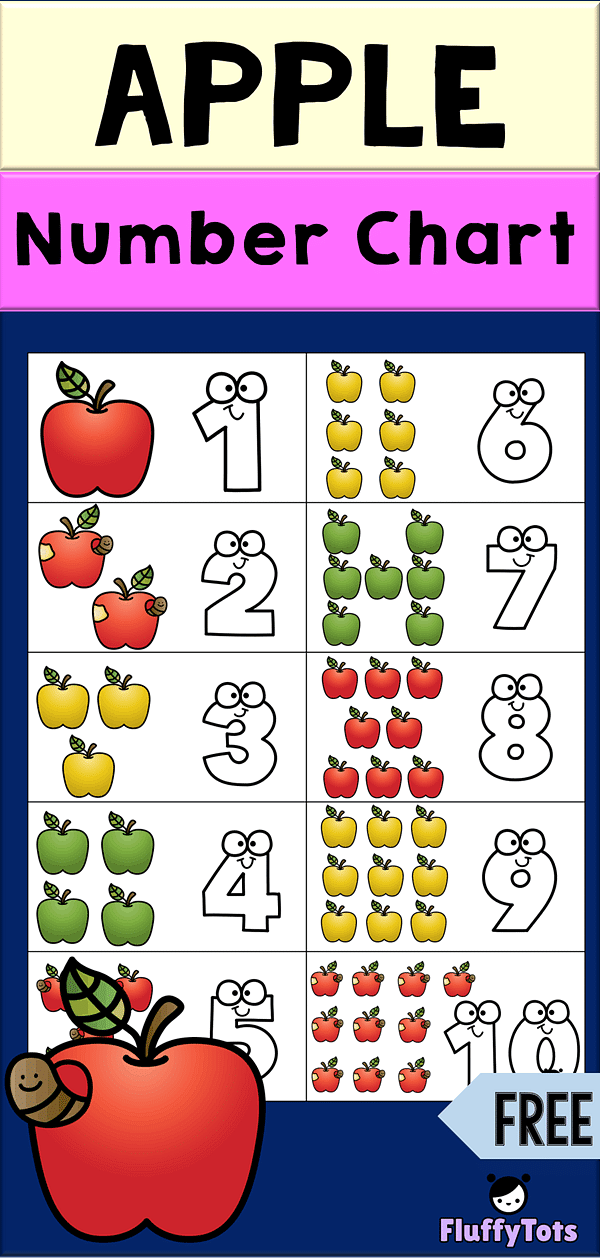 Apple Number Chart
There are 2 number charts in this pack. Both are in A4 size.
The first one is the apples with numbers. There are various colors of apples – the red apples, the green apples, the yellow apples, and also apples with worms.
All of these would definitely bring up the mood for your class to learn about numbers!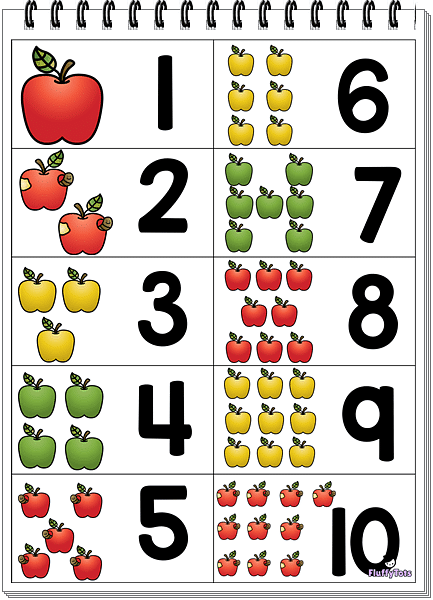 The second number chart has numbers with adorable eyes.
Kids got to color each numbers while counting all the apples. It would be so much fun!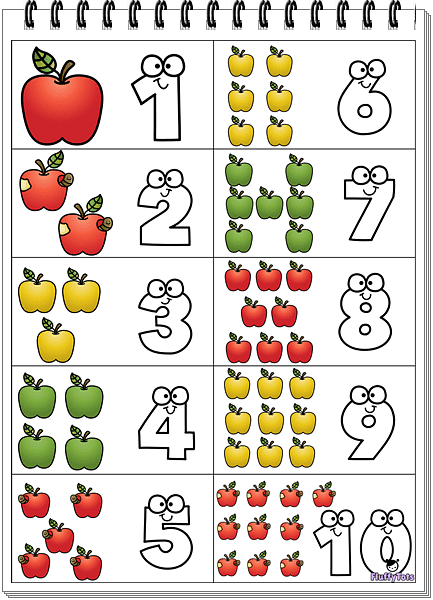 Get Your Download
Grab your free Apple Number Chart by clicking on the download button below. Have fun!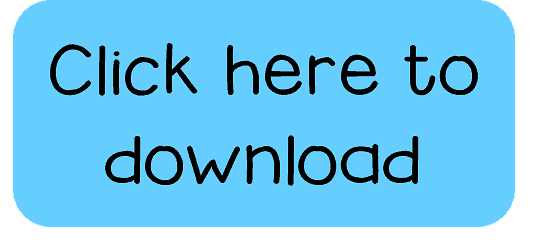 More Apple themed counting activities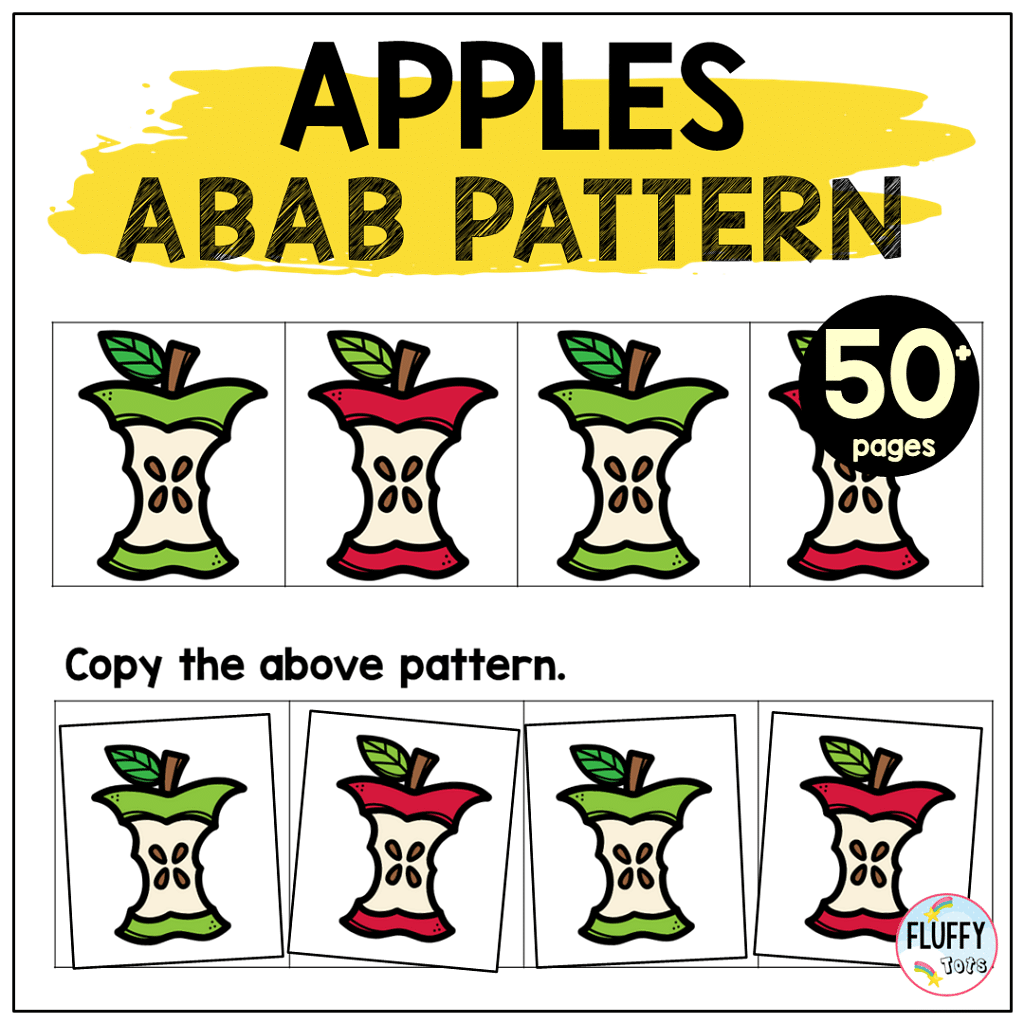 Apple AB Pattern
Need more practice with AB pattern? This resource includes copy the patterns, and complete the patterns.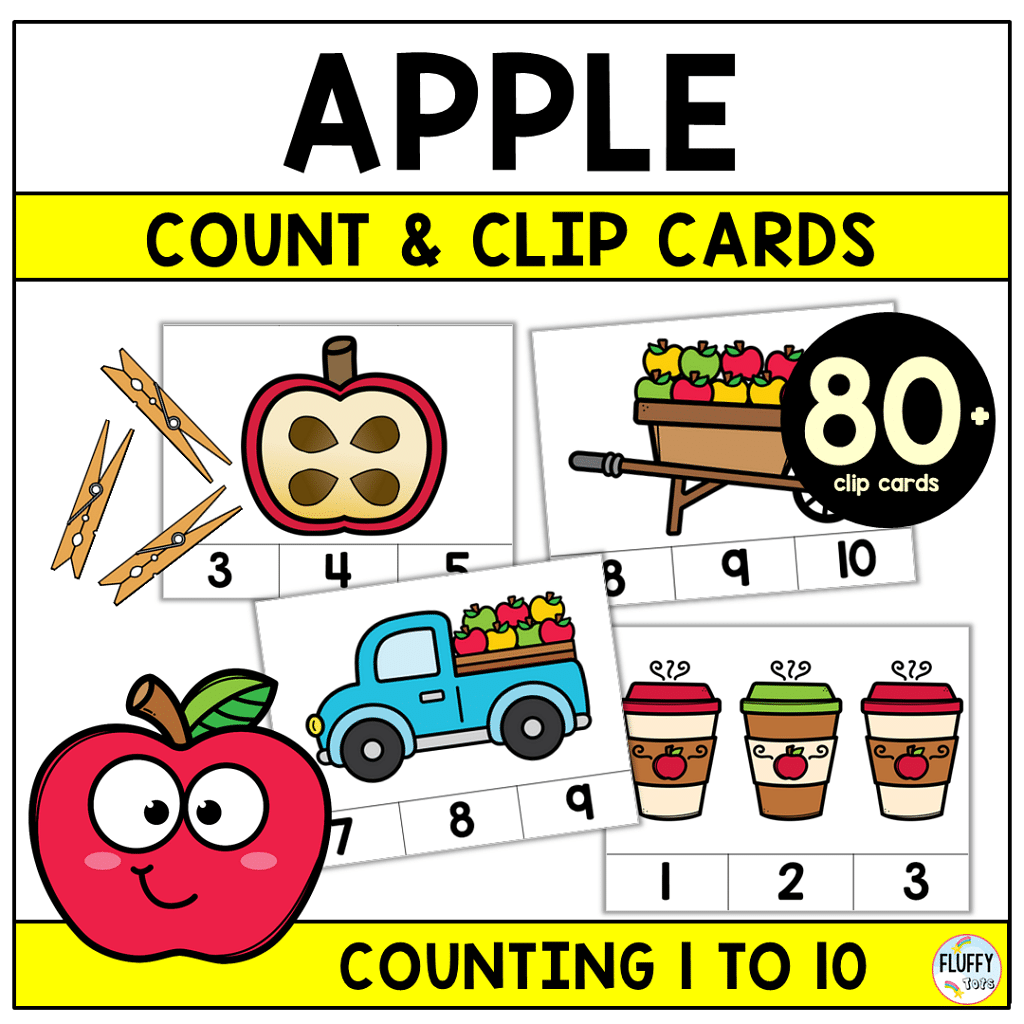 Apple Count & Clip
Let's have fun reviewing counting skills with this count and clip cards. Counting to 10.