15 FREE Easter Printables Activities for Kids
It's officially April! I know some of you might be looking around for Easter Printables for your kids.
Be it for activities for after the egg hunts, or just for fun, be sure to dig in and grab any of our free Easter themed printables below!
15 FREE Easter Printables Activities for Kids
This is a growing list of Easter themed printables created with 3+ years old in mind.
This list will be updated with new printables will be added from time to time.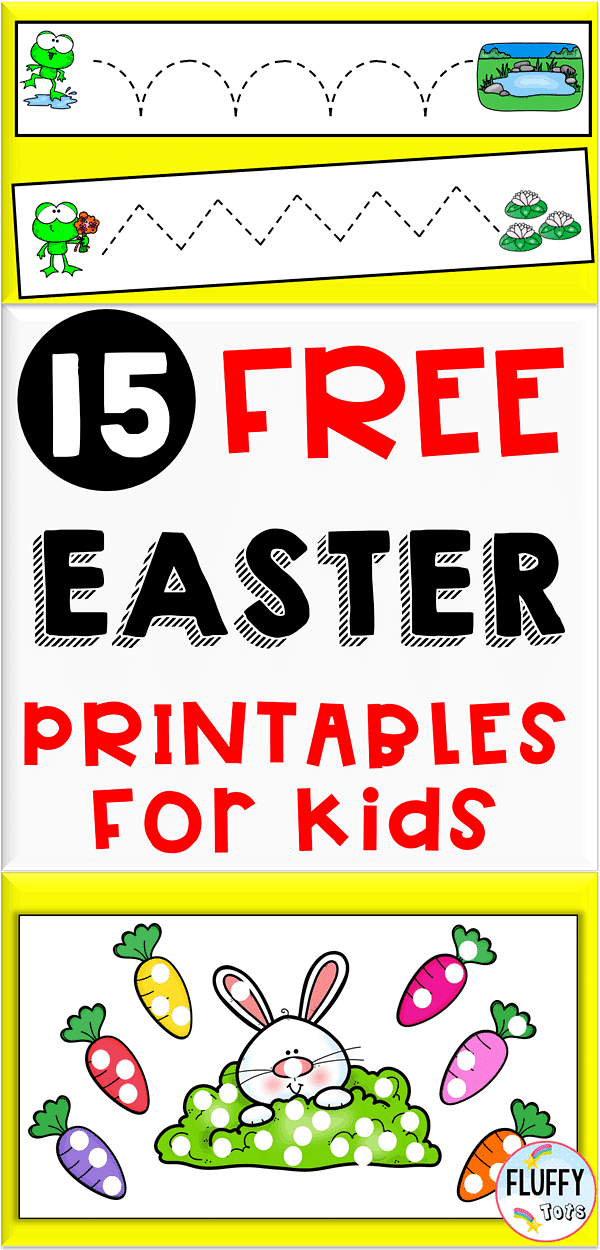 Easter Tracing Printables :
Let your little ones trace the lines and color the eggs and carrots afterwards.
You can also let them practice their scissors cutting skills by allowing them to cut along the tracing lines.
Easter Count & Clip Cards :
You would need to laminate and cut this printables to be a clip cards.
If you don't have that much time to prepare these activities, you can just print it and let your little ones circle on the right answer, or stamp on it.
Easter Dot Activities :
You can do these activities either using do-a-dot markers, or using dot stickers.
Or you can make these printables to be a pom pom mat, which your little ones can match the matching pom poms on the matching colors.
Easter Pattern Printables :
Easter Color Activities :
Easter Shapes Printables :
You can pre-cut the shapes for this activity.
Or if your little ones already know how to handle the scissors safely, you can let them to cut those shapes by themselves.
It surely won't be perfect, but trust me, they would be thrilled to be given the opportunity to cut and sort those shapes all by themselves.
Easter Puzzle :
More Exciting Easter Printables
Check out these exciting Easter Printables made especially for age 3+ years old.