4 Easy Letter B Worksheets Activities for Preschool and Kindergarten
Are you looking for Letter B worksheets printable activities for your preschool and kindergarten kids?
Check out our resource, created especially for your little ones who are just beginning to learn their letters.
Let me share the activities in this pack.
Letter B Worksheets for Preschool
Little kids learn easily with things that are relatable to their daily life.
Activity #1: Cut and Paste the Pictures
For example, in this cut-and-paste Letter B printables, your little ones are going to learn that each of the pictures on the worksheets starts with the letter B.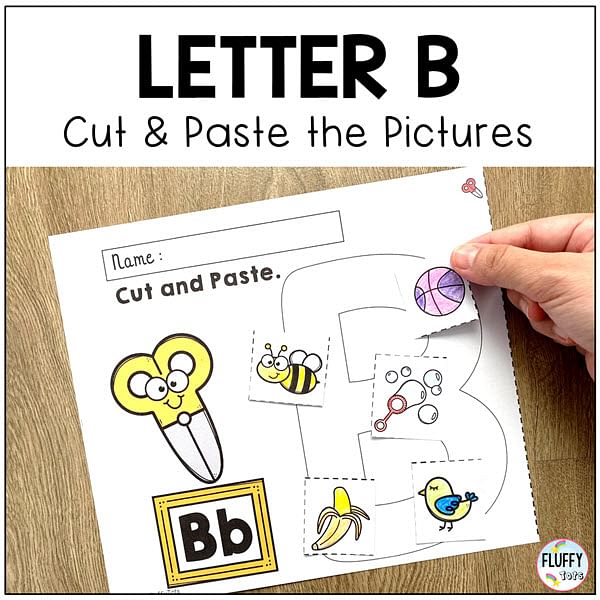 The way I introduced it is, for example, "Look at this (pointing at narwhal picture). This is a ball, /b/ /b/ /b/. Ball begins with the letter B."
"Let's cut the ball and paste it into the letter B"
Or show all the pictures to your little ones and say the name of the picture one by one.
When you repeatedly say 'Ball', 'Bee' and 'Banana'; your little readers will get to hear the sound of the letter B.
Activity #2: Letter Recognition
Pull out your crayon supply and let your kids have fun color the ball by uppercase and lowercase letter Bb.
Activity #3: Cut and Paste the Letters
Letters can look very different either on cereal boxes, or in different storybooks.
This activity will help your little ones recognize the many faces of letter 'B'.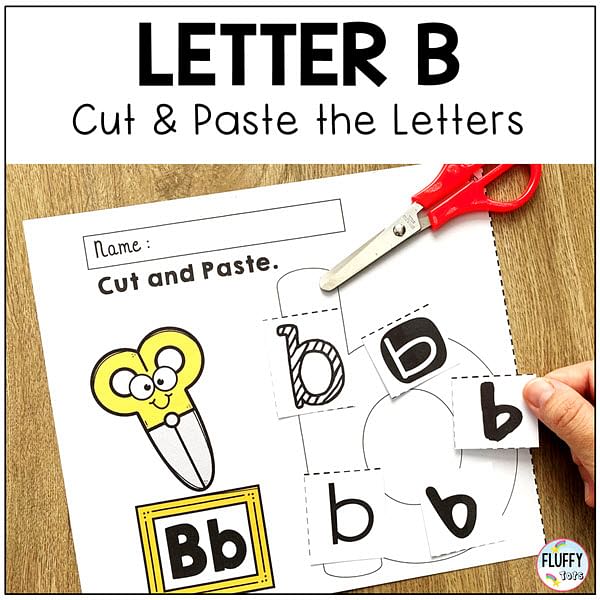 Activity #4: Letter B Hunt
Letter Hunt is to help your young learners to identify the letters in their favorite storybooks.
In this practice, your kids will definitely love to hunt and circle for the letter of the day.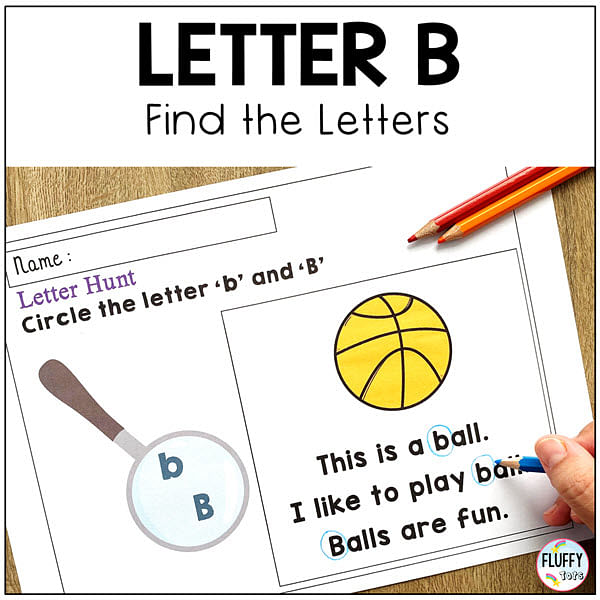 Ready for fun Letter B activities?
Shop Letter B Printable Worksheets
Be sure to grab your Letter B activities pack by clicking on the button below.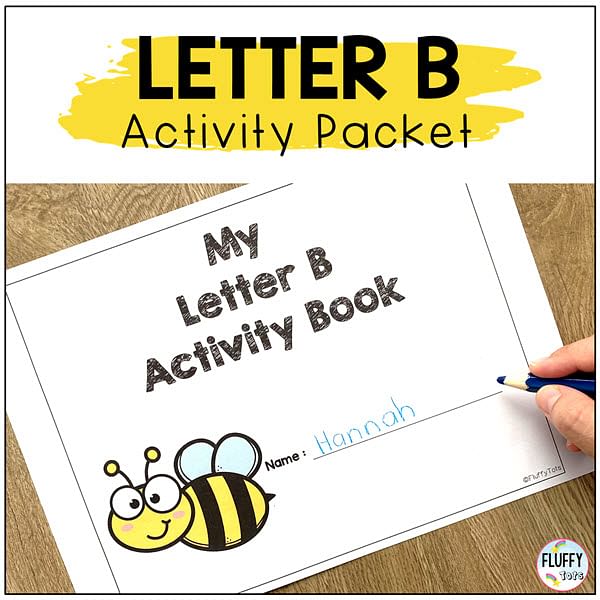 ---
More Letter Activities