4 Easy Letter G Worksheets Activities for Preschool and Kindergarten
Are you looking for Letter G worksheets printable activities for your preschool and kindergarten kids?
Check out our resource, created especially for your little ones who are just beginning to learn their letters.
Let me share the activities in this pack.
Letter G Worksheets Printables
Little kids learn easily with things that are relatable to their daily life.
Activity #1: Cut and Paste the Pictures
For example, in this cut-and-paste Letter G printables pack, your little ones are going to learn that each of the pictures on the worksheets starts with the letter G.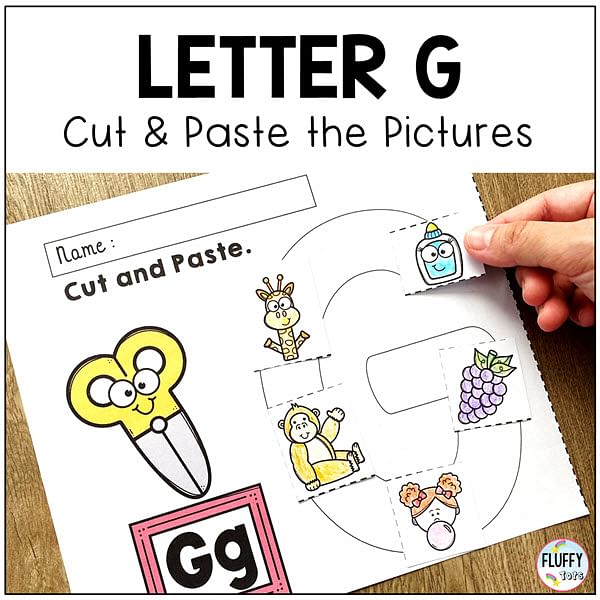 The way I introduced it is, for example, "Look at this (pointing at the glue picture). This is a glue, /g/ /g/ /g/. Glue begins with the letter G."
"Let's cut the glue and paste it into the letter G"
Or show all the pictures to your little ones and say the name of the picture one by one.
When you repeatedly say 'glue', 'grape' or 'gorilla'; your little readers will get to hear the sound of the letter G.
Activity #2: Letter Recognition
Pull out your crayon supply and let your kids have fun finding & coloring the letter g in the grape.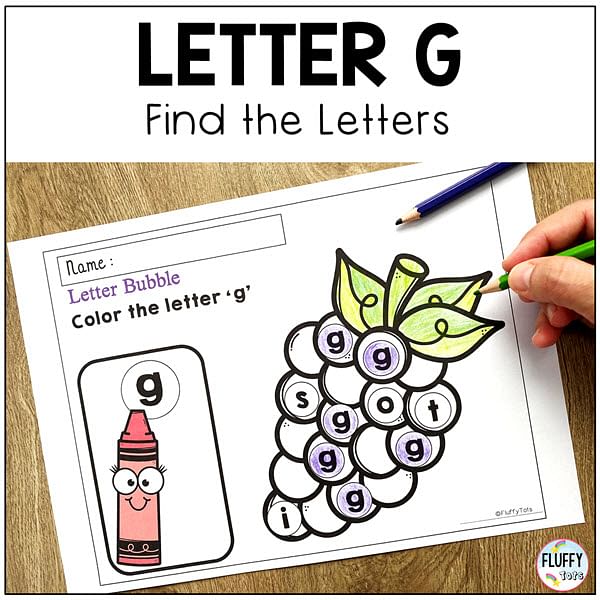 Activity #3: Color by Letter
This activity helps little learners identify that the letter G has two versions.
Version 1 looks like 'G'
Version 2 looks like 'g'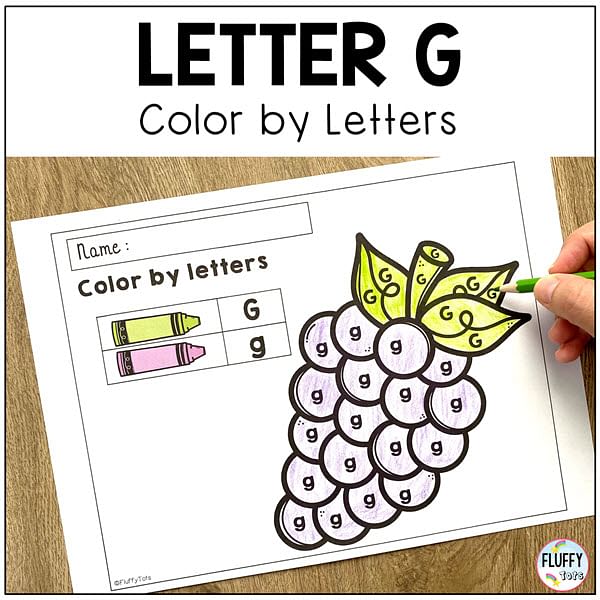 I used to tell my kids that the uppercase letter is the 'mommy letter', and the lowercase letter is the 'baby letter'. Both are the same.
But for very early learners, I won't teach about where and when to use both letters; let's make it simple and easy for introduction purposes.
Activity #4: Trace the Letters
Let's try writing the letter "G" now that we know what it looks like.
In this activity, your little munchkins will practice tracing the lowercase and uppercase letter Gg.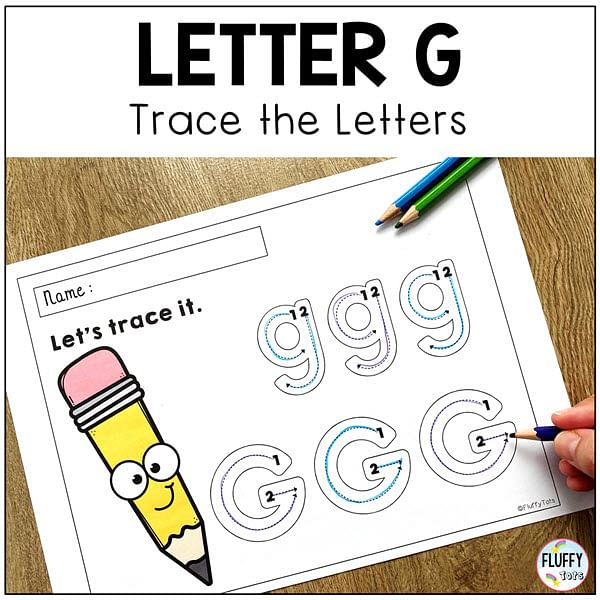 Ready for fun Letter G activities?
Shop Letter G Printable Worksheets
Be sure to grab your Letter G activities pack by clicking on the button below.
Have fun!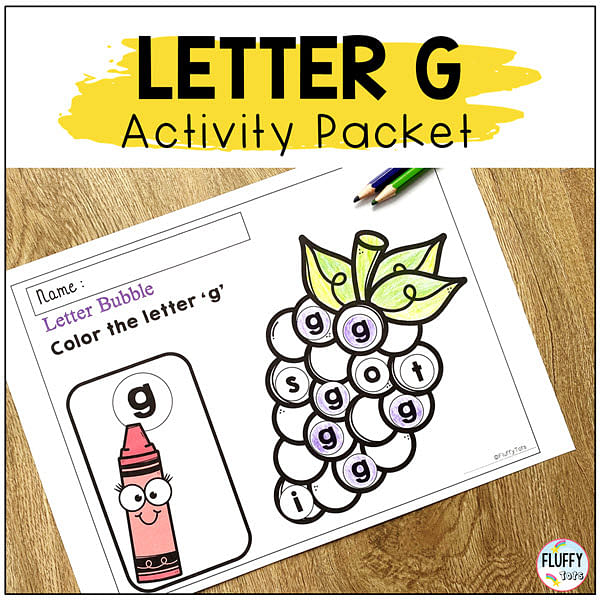 More Letter Activities