8 Fun Math & Letter Arctic Animals Preschool Printables
One of the surest ways to entice little kids to learn, is by using a seasonal theme or the things that they love at the moment.
Since it is winter season, I figured this is the best season for us to use the Arctic Animals as a theme to help your kids with math and letter activities.
Introducing, our Arctic Animals preschool printables packet – where your toddlers and preschoolers will have loads of fun with fine motor, number and letter activities.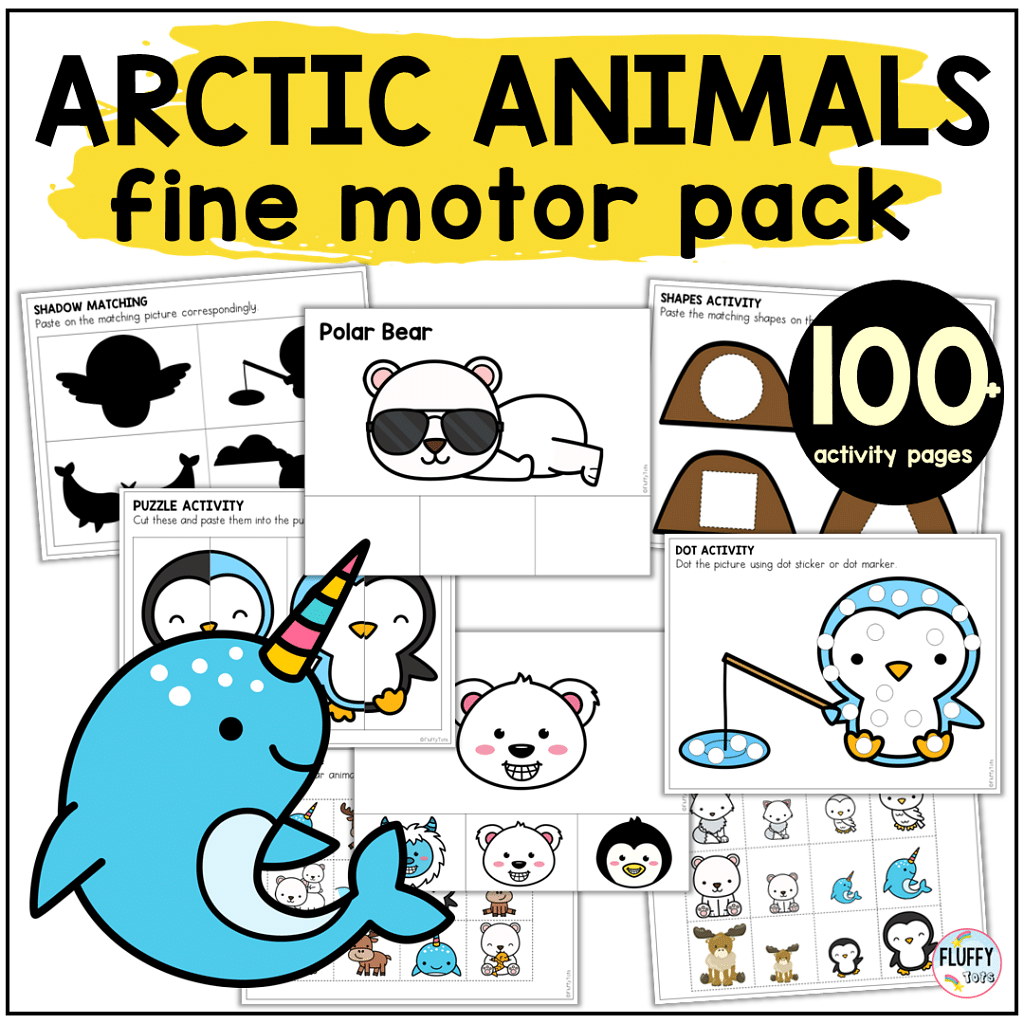 PS: You can find the fine motor activities included here.
In this post, I'll be sharing the math & letter activities included.
Arctic Animals Letter Activities
We're going to do some simple letter activities that are mostly about letter recognition with some adorable polar arctic animals.
#1: Letter Cut and Paste
Your young learners will love this.
All they have to do is cut all the letters and paste them on the cute pictures.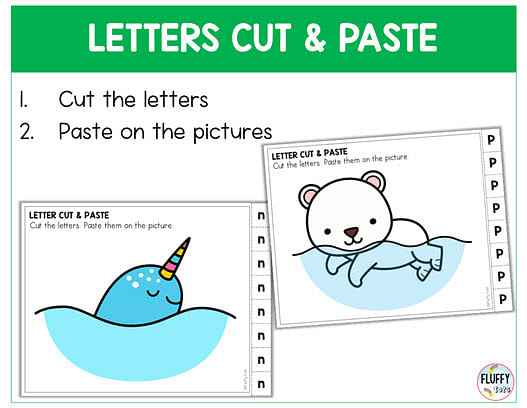 #2: Letter Sorting
Let's get the letters sorted.
You'll be sorting the letter 'p', 'n', 'o', and more.
Just cut the letters and paste on the corresponding polar arctic animals.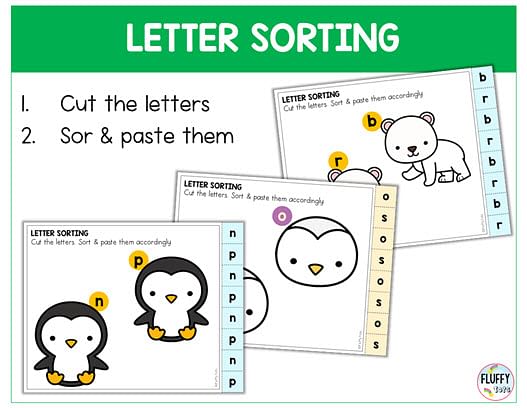 #3: Letter Matching
Let's cut all the polar arctic animals with letters and paste them to the matching letters.
Math Activities
If your kids don't know how to count their numbers yet, the math activities in this worksheets packet are perfect for them.
We'll be practicing the skills needed for math, such as finding the odd ones, greater than less than, tracing, and number matching.
#4: Odd Ones
Your kids will have fun searching for which Arctic Animals are different from their friends.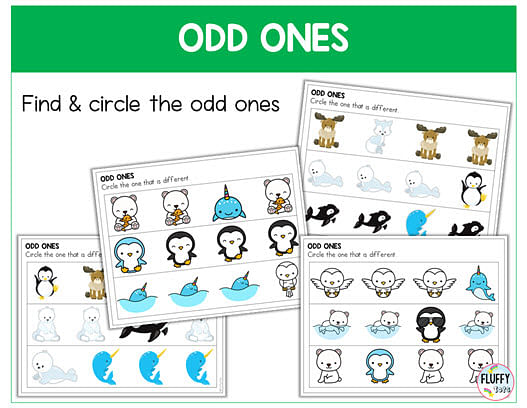 #5: Greater than, Less than 
I used to think that little kids would have a hard time understanding this topic.
But let's look closely into our kids' daily life. They already practice the 'greater than, less than' concept while they're arguing with their siblings about who has more cookies, who has the most toys.
You know what I mean, right?
What you'll introduce in this activity is the symbol of 'greater than, less than'.
We'll be using the hungry gator.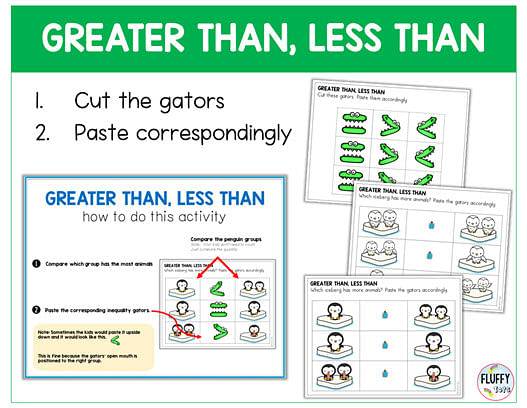 Tips: Teach your kids that the gator is always hungry, so its mouth that's open must always be on the side of the group that has more Arctic Animals.
My kids love this activity.
Sometimes the gator would be placed upside down. But as long as the opened mouth side to the right group, it's fine by me.
#6: AB Pattern
Let's have fun cutting and copy-pasting the Arctic Animals AB patterns.
In this activity, your little learners will have 2 activities:
Copy the AB patterns – let them cut all the arctic animals and paste according to the pattern
Complete the AB patterns – let them guess what comes next, and paste the arctic animals accordingly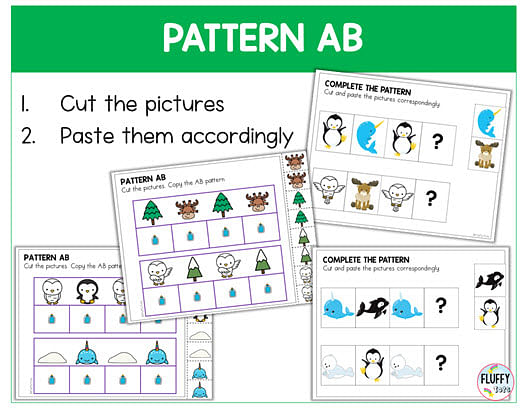 #7: Number Tracing
Grab your crayon supply and let your kids trace the numbers.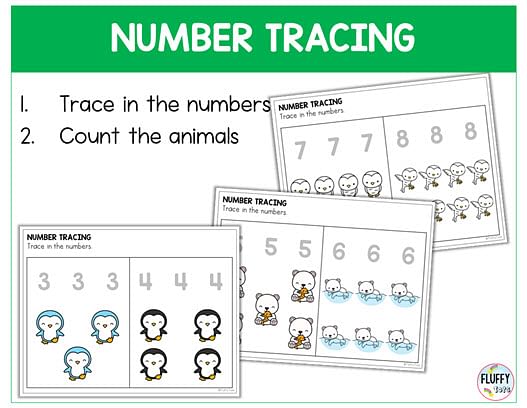 Use the Arctic Animals on these pages to practice counting with your kids.
#8: Number Matching
This activity is about number recognition, and it helps your kids identify which numbers look similar.
It's more like a picture matching or shadow matching activity, but we're doing number matching this time.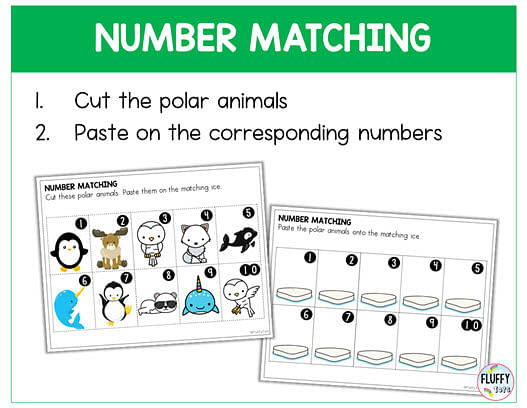 It's time for fun Arctic Animals week.
Shop Your Arctic Animals Preschool Printables pack