Easy Letter A Activities : 3 Beginning Sounds Cut and Paste
For today's post, I'm going to share with you one of our letter A activities.
This pack has 3 fun beginning sound activities and the best part is, it is no prep printables!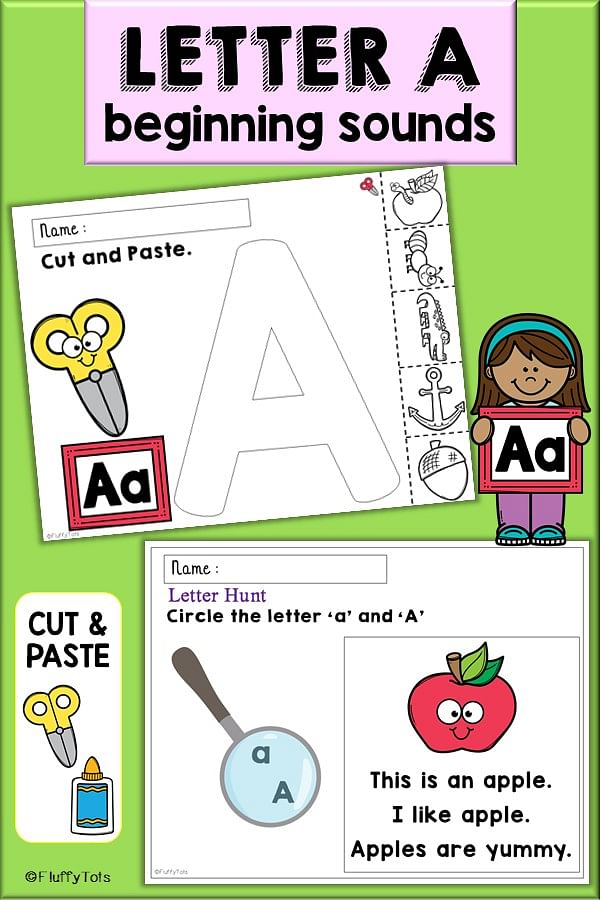 This post contains affiliates link at no cost to you.
Pull out your supplies of scissors, glue and crayons; and you are ready to go!
Activity #1: Cut and Paste Letter A Activities
Have you ever heard the saying "Involve me, and I will remember."?
When your little kids get to move around or do something actively, they will easily remember what they learn.
In this activity, your kids would need to cut, paste and color all the pictures with the beginning letter A.
Paste them onto the letter A.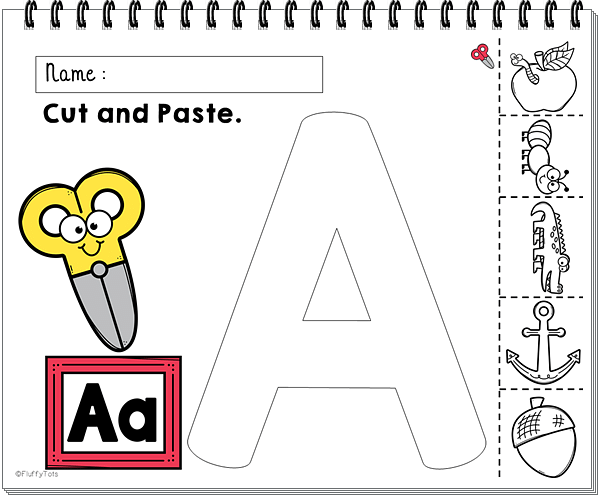 By doing the cut and paste activities, your kids will eventually remember what objects relate to the letters.
In this activity, all pictures has the Beginning Sounds of Letter A.
Have your kids color them afterwards.
Activity #2: Get familiar with letter A with different faces
This letter A activities is about familiarizing your kids with different looks of letter A.
More often we meet letters in different fonts.
Sometimes in magazines and newspapers, those letters are decorated with stripes and blocks.
That's why in this beginning sounds printable, your kids will be introduced to various faces of the letter A.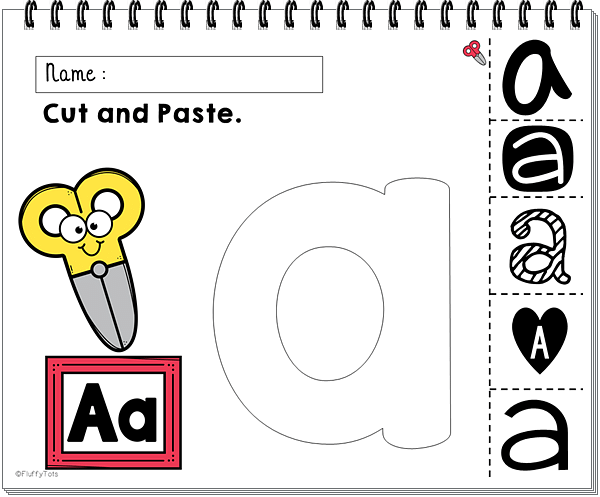 They will get to know the different look of letter A; the uppercase version and the lowercase version.
Let them cut all the letter A of various fonts, and paste it onto the letter a.
Let them know that although they look a bit different; but as long as the basic form is the same, they are still the letter A.
Activity #3: Letter Hunt
The third activity in this resource is find the letter.
There is a little simple passage about apples.
Read it together with your kids. And let them find all the letter A in there.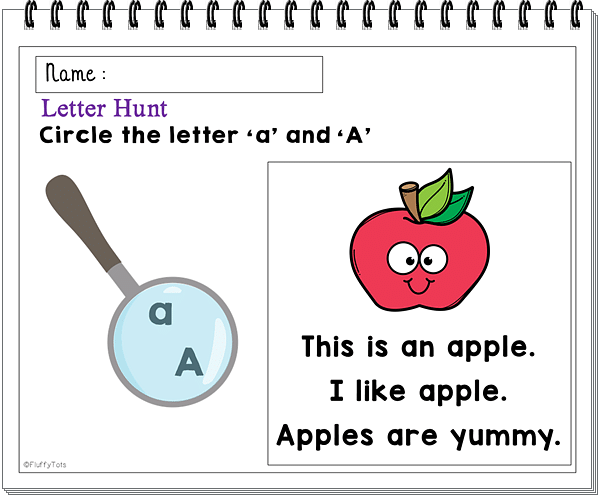 I first show Maryam how to do it. I showed her uppercase letter A and lowercase letter a.
Later she did all by herself.
It is quite fun to do this Letter A Scavenger Hunt activity.
You Can Do This!
Helping little kids to read can be challenging, and honestly I used to doubt myself whether I'm fit for this job.
As times goes by, I noticed that every kids learn at their own pace, and have their own motivation.
Among other things that help me to teach my kids to read include:
Let them get familiar with the various look of letters via reading, playing with magnetic letters, etc
Don't ever rush
Introduce them to letter's sounds and make it fun
Ready for Letter A fun activities?
Have fun!
Shop Letter A Printables Activities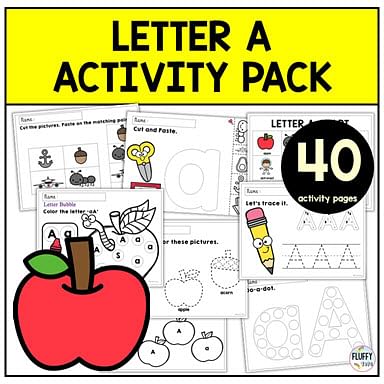 More Letter Activities