Crabs 10-Frames Task Cards : FREE 10-Frames Crabs
Miss M enjoyed the previous Tree 10-Frames Card very much that I thought it would be great to create more 10-Frames Task Card for her.
Today I would love to share with you our Crabs 10-Frames Task Cards.
Well, the summer is coming, hence crabs are so perfect to play with in this season.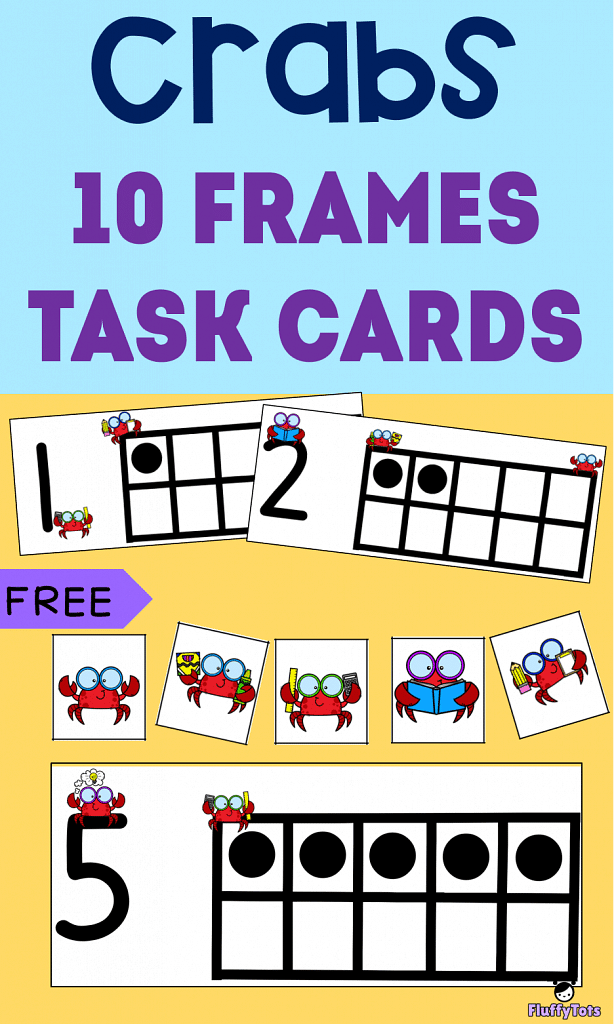 Prepping Crabs 10-Frames Task Card
This post contains affiliate link for your convenience.
This fun activity is easy to prepare. First, you would need to have :
Print the crabs and the 10-frames cards.
Cut all the crabs in the box. Your kids will get to paste these crabs into the 10-frames cards.
How to Play with the Crabs 10-frames Task Cards
Each 10-frames cards has black dot in them.
Number 1 has only 1 black dot. Number 2 has two black dots, and so forth.
Let the kids paste the cut crabs onto the dots of the 10-frames cards.
While at it, you can count along with them.
Ten frames method is great as an aid to help preschoolers counting beyond number 5.
It helps Miss M.
Other ways to use Crabs 10-Frames Task Card
There are always many ways to use this Crabs 10-frames card.
Use as playdough mat
For this option, you don't have to cut the crabs.
You can laminate the 10-frames cards to make it into playdough mat.
Next, let the kids roll and shape some orange or red playdough to make it looks like little crabs.
Put the rolled playdough onto the dots in the 10-frames cards.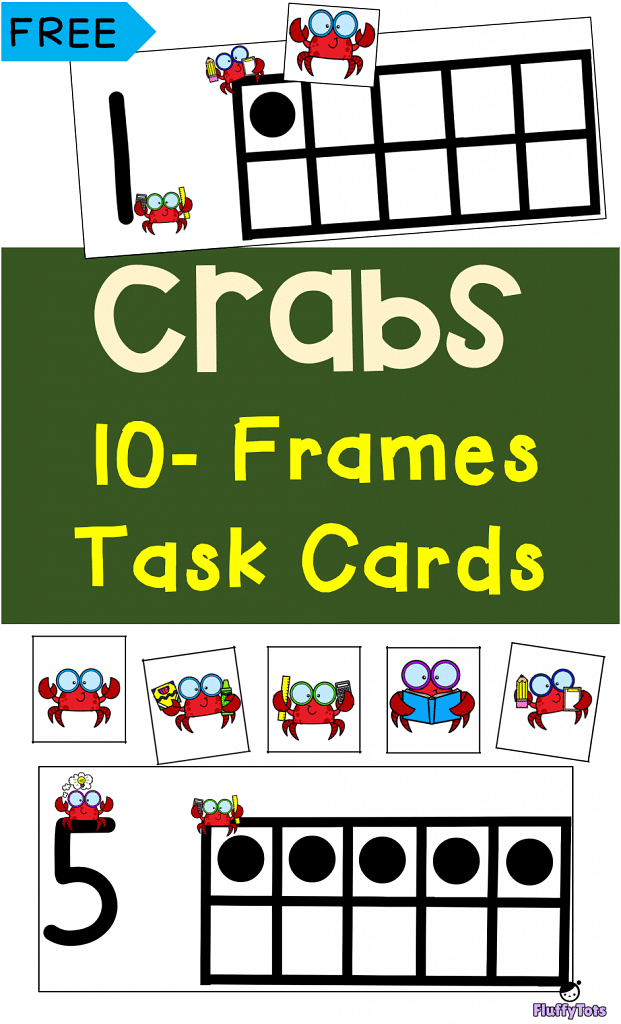 Use beads or buttons
Take out some orange or red beads, or buttons, or pom poms.
Pretend them as a little crab.
Put them onto the dots on the Crabs 10-Frames Task Cards.
Get The FREE Download
Grab the free printable by clicking the Download Button below!
Have fun!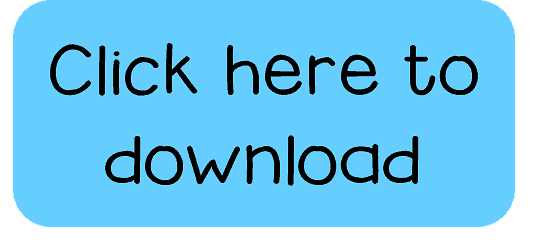 For more FREE 10-Frames Printables, check the following posts and Pin them for later!