Ladybugs Match The 10-Frames Cards : FREE 10 10-Frames Cards
It is the spring season. A perfect time to watch bugs in action.
Let us play with some Ladybugs today because I have new printables that have crawling Ladybugs in them!
It is Ladybugs Match The 10-Frames Cards!
P.s : If you're looking for number orders activities, check out Bugs Number Puzzles here.
Maryam Counting Journey
First, I would love to share with you about Maryam and her counting journey.
Maryam started to learn to count when she was about 5-years old. We started with counting the numbers 1-5 for months.
When she has already mastered the basic concept, we move to proceed with counting the numbers 6-10.
But counting number beyond 6 is quite overwhelming. The quantity is a bit much. How would she know which belongs to 7 and which group belongs to the number 8.
Eventually, I thought of 10-frames activity and started to let Maryam try it.
It was a success! Maryam begins to know the difference between 6, 7, 8, 9, and 10!
How did we do it?
First, I draw 10-frames boxes with some dots in it. I also put the number symbol next to the 10-frames boxes.
For instance, the number 6 is for 6 dots. Number 8 is for 8 dots.
Then, I draw another 10-frames box on post-it notes.
I asked her to match them.
Match the 10-frames on the post-it notes, to the 10-frames on the book.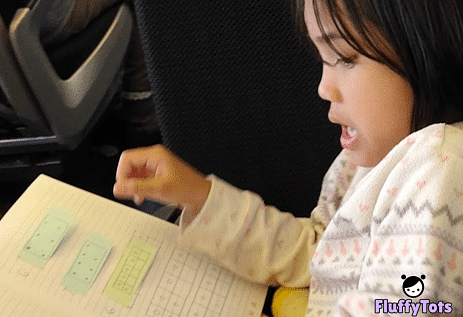 She loves this activity!
Because well, it is easy and it also helps her to understand the quantity of 6 until 10!
Ladybugs Match The 10-Frames Cards
To make things more fun, I created this printable. It works with the same concept, but this time, we are having bugs on the leaf.
And we are counting those Ladybugs while matching the 10-frames cards.
How to Play With Ladybugs Match The 10-Frames Cards
First, you need to cut the 10-frames cards on the 'cut these' page.
You can skip this process if you know how to print on post-it notes paper. I am still learning on this part.
Then, put the cut 10-frames cards on one side.
Let your kids match the cut 10-frames cards, with the 10-frames boxes next to the Ladybugs on the leaf.
Paste the cut 10-frames cards on the matching 10-frames boxes.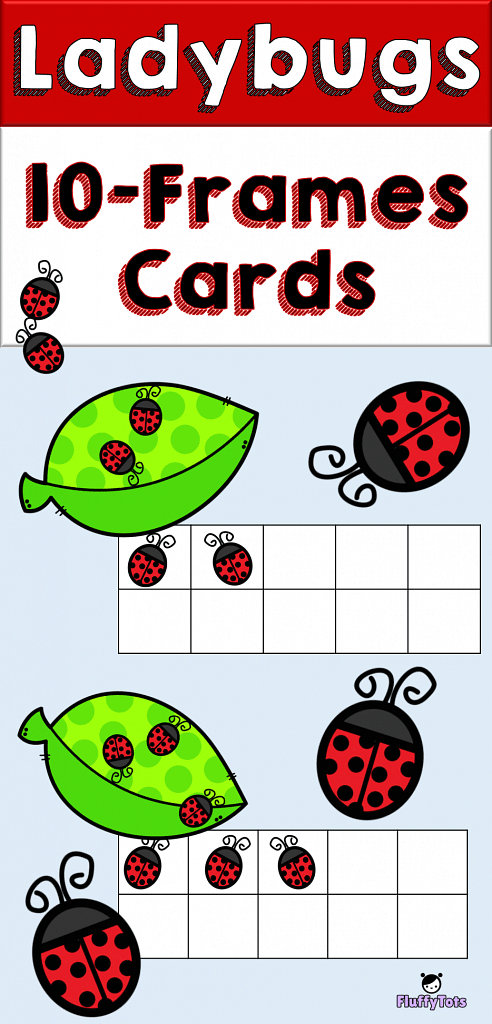 Grab The FREE Printable
This activity is free. Grab it by clicking on the download button below.
Shop Bugs Counting Packet
Are you looking for more Bugs 10-frames activities?
Check out our Bugs Counting packet here. It has 5-frames activities, 10-frames cut and paste, number recognition, and more!