Bugs 10-Frames : FREE 10 Low Prep Task Cards
Are you planning to teach 10-frames, but are your kids still struggling to understand the concept?
If you do, I'm sure you'll love this Bugs 10-Frames pack; because the 10-Frames have dots in them to give hints to your kids.
Let me show you below an overview of the Bugs 10-Frames.
P.s : If you're looking for number orders activities, check out Bugs Number Puzzles here.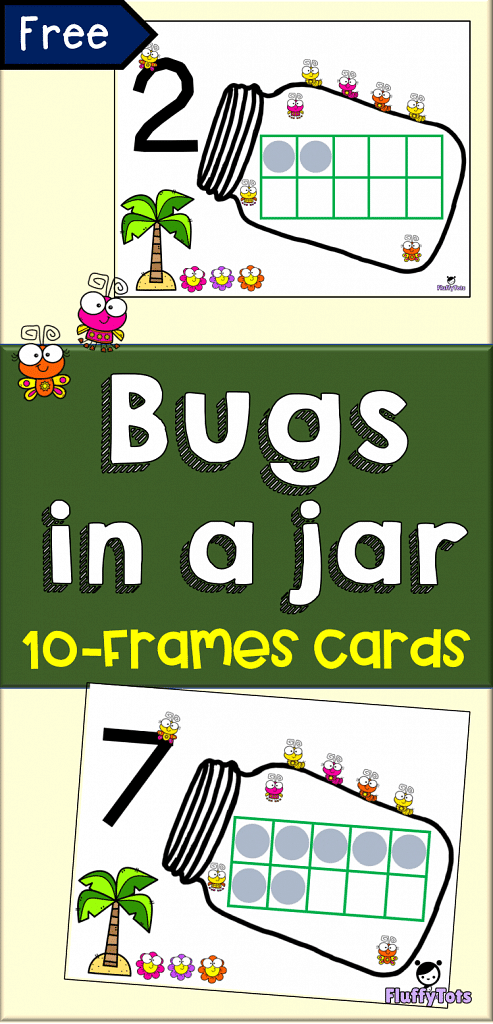 How this Bugs 10-Frames Activity Can Help Your Kids?
Each 10-Frames has dots in them.
For example, for number 7's 10-Frame, the 10-frame has 7 dots in it.
These dots are to give hints to your kids regarding how many bugs are supposed to be pasted in the jar.
It might look easy and simple.
But as your kids are doing this 10-frames with dot hints activity, they're building their confidence in counting.
Eventually, this will help them understand the correlation between the number and its quantity.
Would you like to try this kind of 10-frames activity?
Download & Try This Activity
Be sure to download your Bugs 10-Frames freebie by clicking the download button below!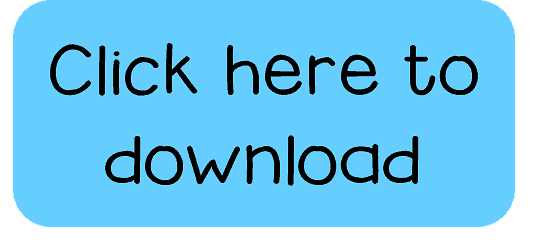 I hope your kids love it as much as we do. Have fun!
Shop Bugs Counting Packet
Are you looking for more Bugs 10-frames activities?
Check out our Bugs Counting packet here. It has 5-frames activities, 10-frames cut and paste, number recognition, and more!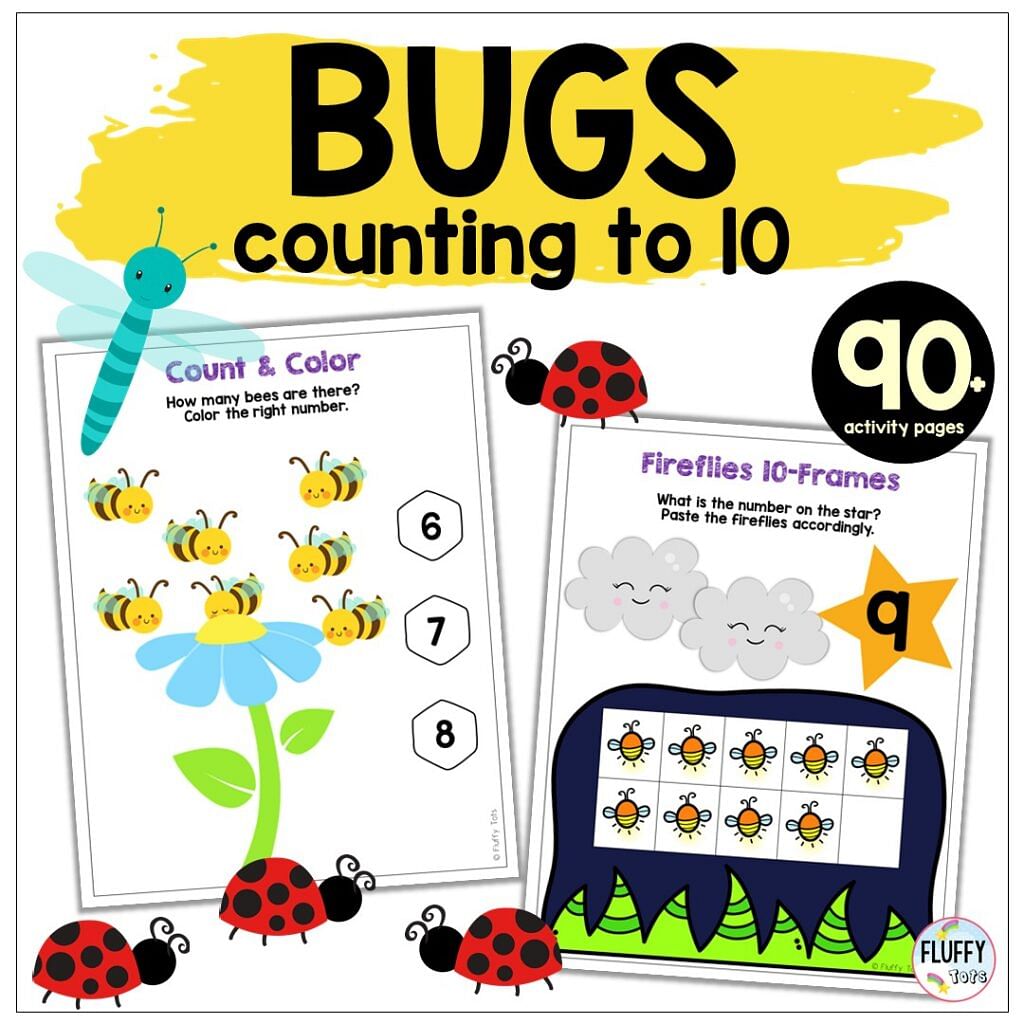 Bugs Counting to 10
Let's have fun counting to 5 and counting to 10 with this Bugs Counting packet.
Perfect to help you differentiate your teaching.