Simple Restaurant Kit : FREE 11 Dot Sticker ABC Matching Cards
Restaurant Kit is a family saver for our family! It is  our 'first aid kit' whenever we take the kids out.
Though we love to go out as a family, and sometimes take a vacation with our four kids; but it never been easy.
Yes, there are times when they behave all the way, but let's just say that happens once in a blue moon.
Nonetheless, we love to create beautiful moment together with our kids, just because those memories will be carried throughout their growing years.
But to manage the expected meltdowns and siblings fighting? Restaurant Kit is definitely the answer!
You might be asking, what is a Restaurant Kit?
How does it work?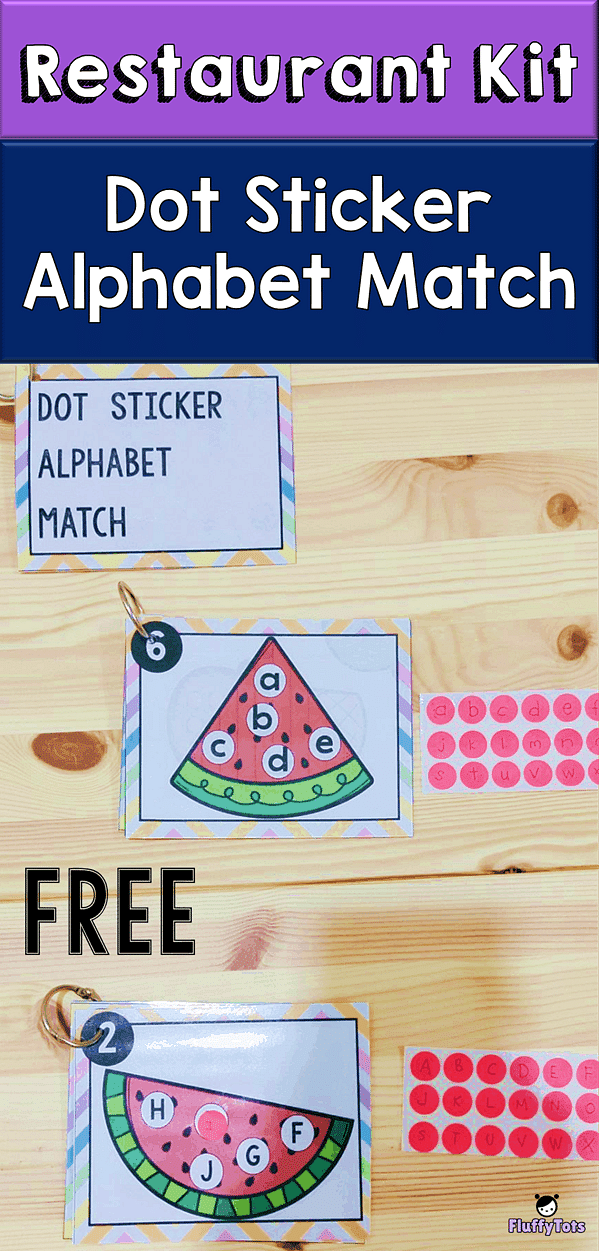 What is Restaurant Kit?
To our family definition, Restaurant Kit it is a bunch of things that we keep in our handbag, so that, whenever any kids show any signs of beginning to start tantrum, we will pull out the kit and get everybody working.
Ahah!
Thankfully, our Restaurant Kit always works its magic!
I can't wait to share more about our Restaurant Kit, and did you know that you can get the free printable of our Restaurant Kit?
Keep on reading!
Simple Restaurant Kit : Dot Sticker ABC Matching Cards
I love it when I don't have to stuff too much things in my handbag.
Diapers for 2 children, standby dress, some wet wipes and other stuffs; has already made my bag full.
And to add Restaurant Kit some more?
Thus I made this Restaurant Kit to be bite sized, that it can fit your handbag, just tuck it in between those diapers.
Today, I would love to share with you about our second Restaurant Kit, which is the Dot Sticker ABC Matching Cards!
Dot Sticker ABC Matching Cards
Do you have kids that love to play with dot stickers? Then this freebies is perfect for you!
This pack basically has watermelons image.
On every watermelons, there are some ABC letters written, both in uppercase and in lowercase.
You would need to prepare this pack before going out.
Getting it ready
It is quite simple preparation work. Just follow this step-by-step process :
First, print this free printables. You can grab it from the download button at the bottom of this post.
Then, laminate them.
Next, cut to separate the cards. I prefer to use paper cutter to make my cutting work a bit more faster.
Lastly, punch on the edge of the cards and bind them together using ring binder.
I prefer to keep them bonded together so that the cards won't get scattered in the handbag, and it also makes it easier for me to find them.
Get the dot stickers
This post contains affiliate links for your convenience.
After you are done with the cards, now its time to pull out some dot stickers!
Get some dot stickers, at about 16 mm diameter. You can check out the dot stickers here.
Write the letters A-Z on each dot stickers, both lowercase and uppercase letters.
Then, you are set to go!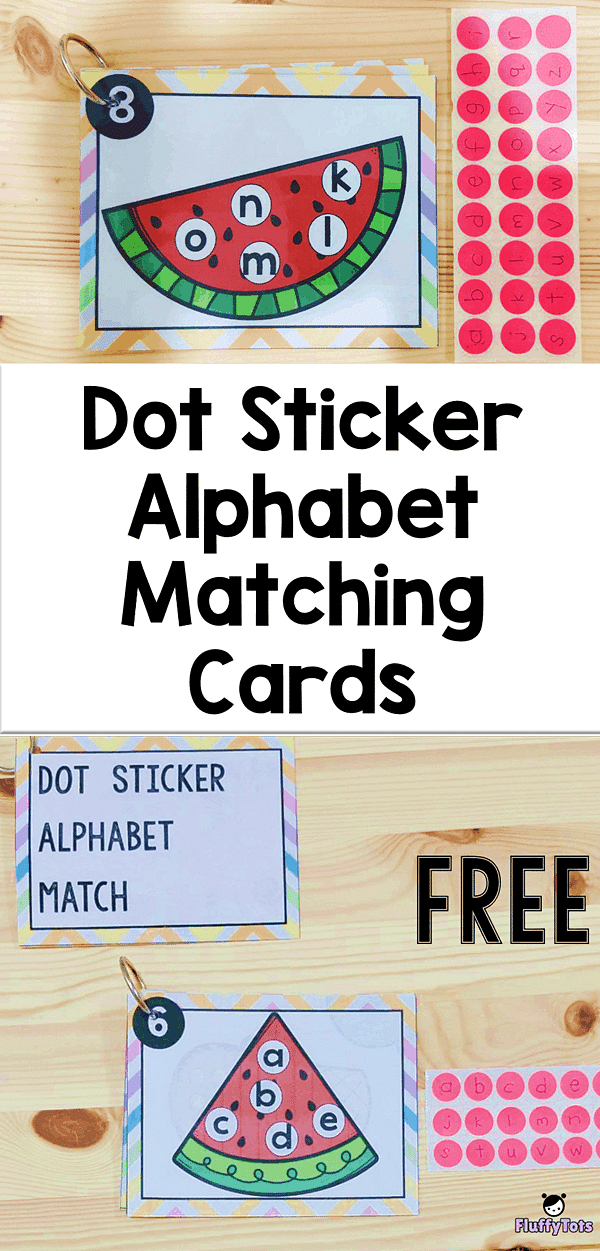 How to Use The Restaurant Kit : Dot Sticker ABC Matching Cards
As simple as you might have guess, your kids would need to find the matching letters on the dot stickers!
Hand them the cards, and not to forget the dot stickers which has ABC on them.
Then let them find the matching letters. They have to match the ABCs on the dot stickers, to the ABCs on the ABC Matching Cards.
Let them work their way unless they ask for your help.
It would be so much fun and trust me, they would be kept quite for sometime!
Yay to no drama while going out or while waiting for order at the restaurant!
You don't want to miss a second to prepare for this fun educational Restaurant Kit.
Get Your Free Download
Wait no more! Snag your free download by clicking on the download button below.
Have fun!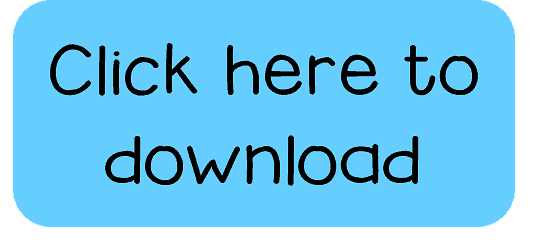 For more FREE Restaurant Kit, check the following post and Pin it for later!