Flowers Counting : FREE Counting 1-10
Hello Spring! Oh well, hello beautiful flowers that comes with spring!
My girls love flowers so much. Flowers are beautiful.
They can run around flowers garden asking to take pictures with flowers, for quite some time!
Today I would love to share our new printables, the Flowers Counting.
This activity is most suited with preschoolers, who are currently learning the number sequence from 1-5 or 1-10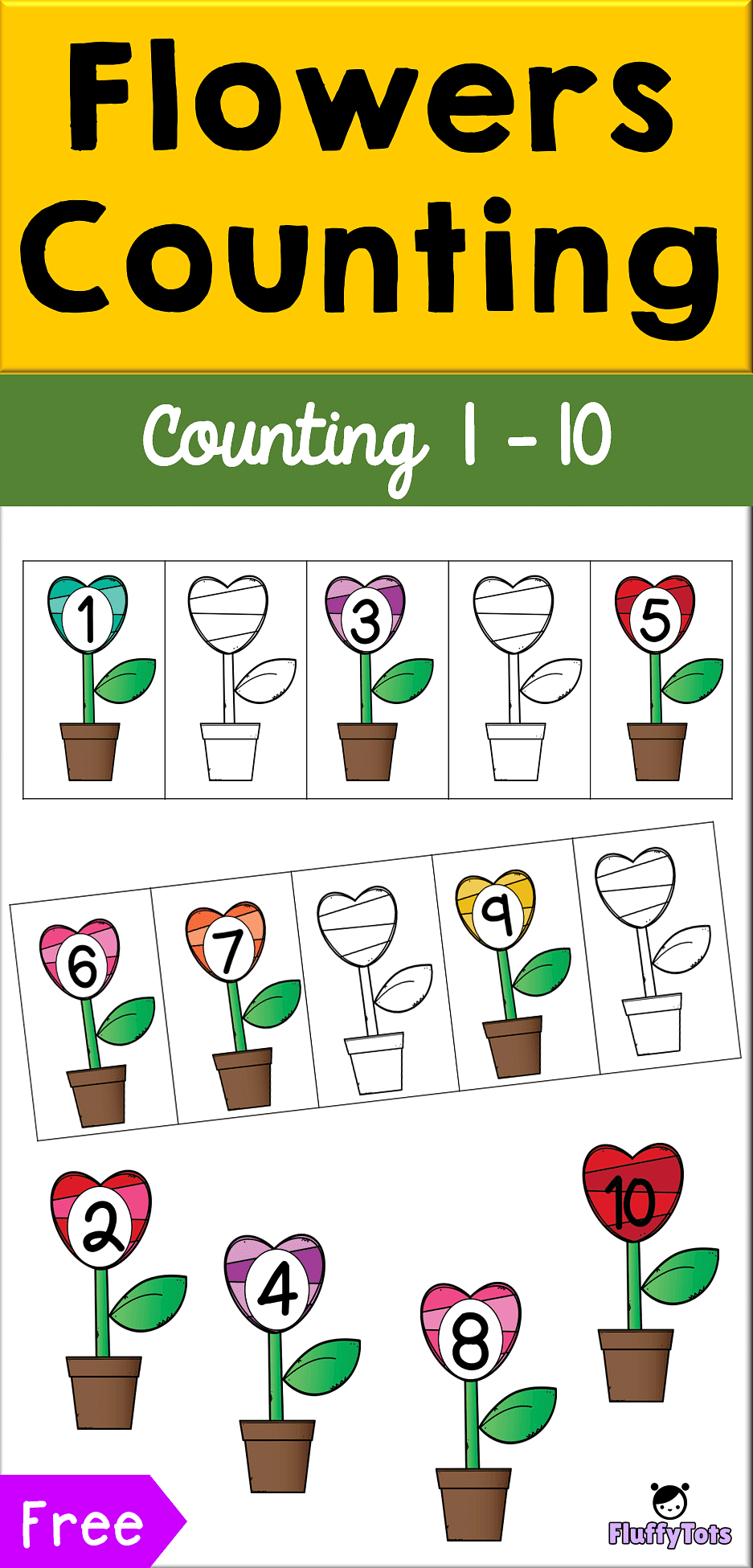 Flowers Counting Printables
Ok, how does this activity works?
First, let me share with you about my 6-years old girl, Maryam.
In her counting journey, we started with learning to count from number 1 to number 5.
I used few home supplies such as counting in the muffin tray, counting the fish crackers and more.
Thankfully she has gotten the concept and become more fluent in counting this basic numbers.
Now, she is beginning to count from number 6 to number 10.
It was a tough work at first, because the quantity becomes more. So I used 10-frames to help her see the difference between the numbers.
It also helps to overcome her feeling so overwhelmed.
In complement with that activity, we also are doing counting in sequence so that she can see the number pattern.
Hence, I created the Flowers Counting printables.
Prepping Flowers Counting Activity
This post contains affiliate link for your convenience.
This is a very low prep activity, you will love it! There are some cutting parts, but I promise you, it is easy cut.
First, get these 3 things for preparation:
That is all!
First, print the FREE printables. You will get the download link at the bottom of this post.
Then, cut some flowers at the 'Cut these' page.
I prefer to use paper cutter because it saves time!
You are set!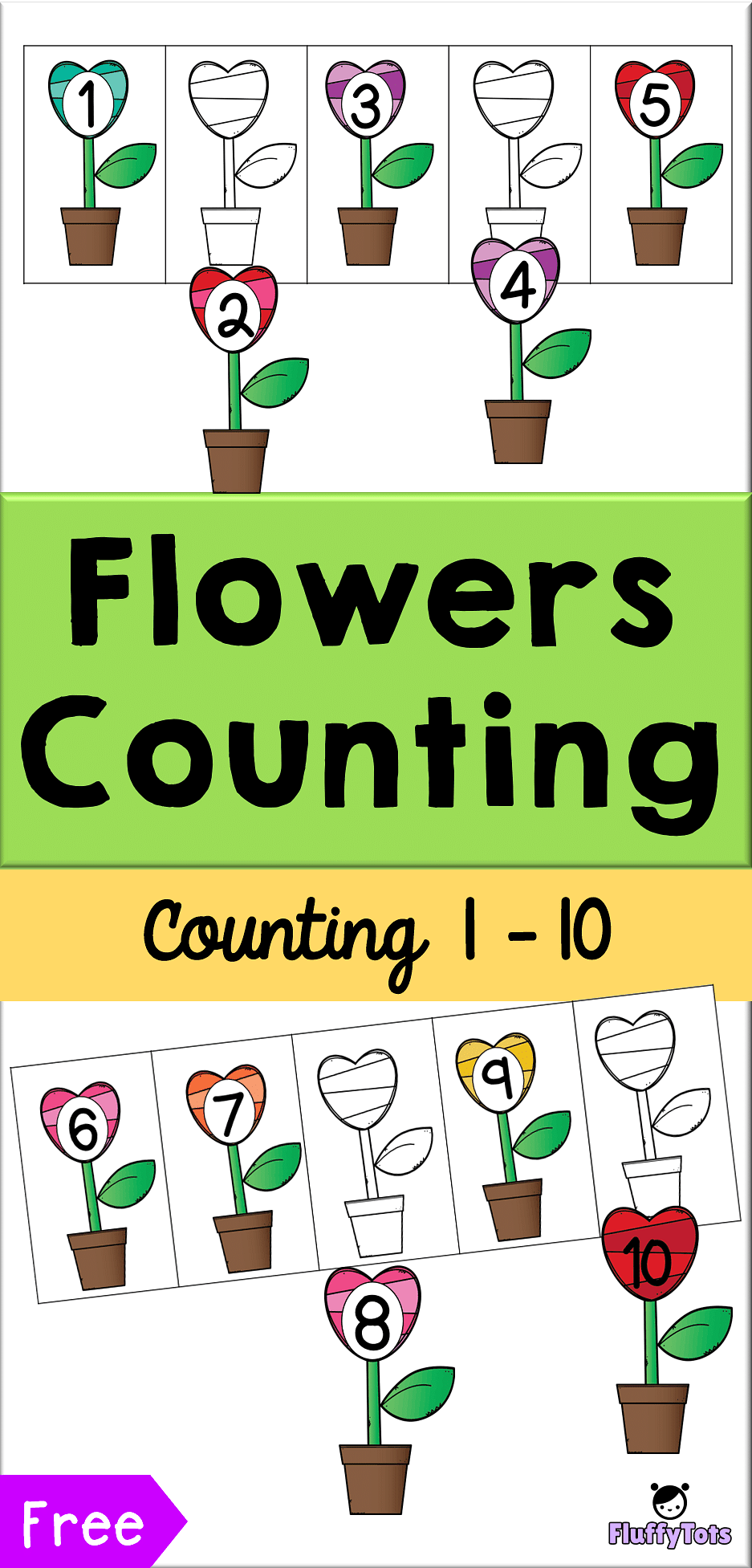 Fill in the blank flowers
This activity is simple and with the hope that your preschooler finds it easy.
There are 10 bright colorful flowers with numbers on them.
Your kids need to guess what is the number for the blank flowers.
Once she got the number, paste the numbers in sequence.
Get The FREE Flowers Counting Printables
This Printable is FREE. Grab yours by clicking the Download Button below. Have fun!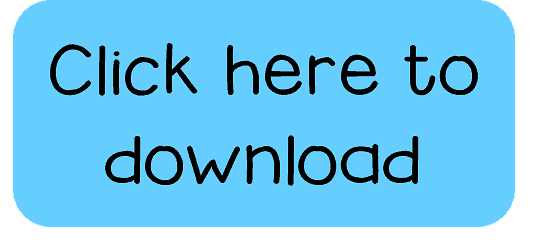 More Flower-themed printables
For more flower-themed activities, check these out: