40+ Pages of Fun Christmas Search and Find Counting to 10 Activities
Christmas is a holiday that is always filled with colors and merry things.
It's a perfect time to do some math activities, and today let's have fun with Christmas Search and Find (or mostly known as the I Spy game)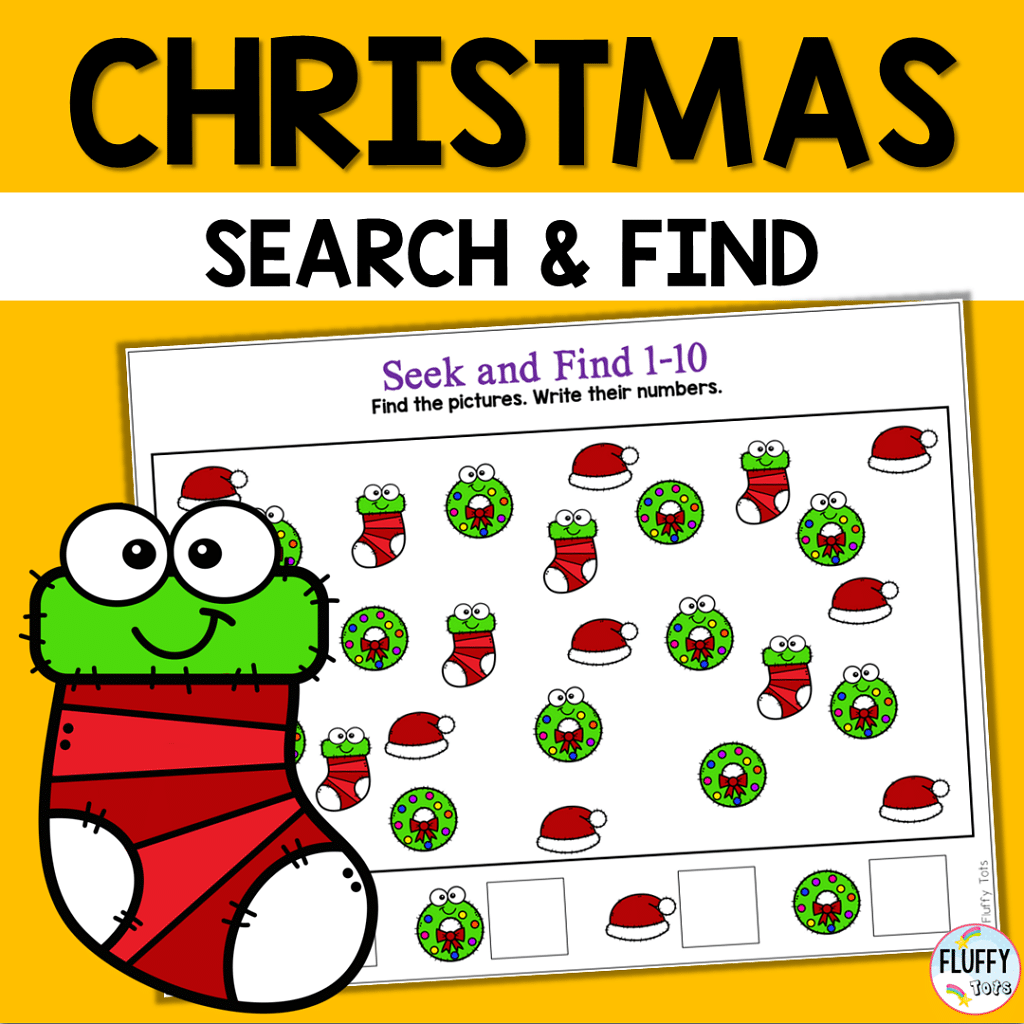 About Search and Find
This activity is about seeking and finding the Christmas goodies and writing their numbers in their corresponding boxes.
For very beginning learners, there are Seek and Find for counting numbers 1-5.
Set #1 : Seek and Find Counting to 5 for Early Learners
I recommend that you start your early learners by counting only 2 Christmas goodies per activity.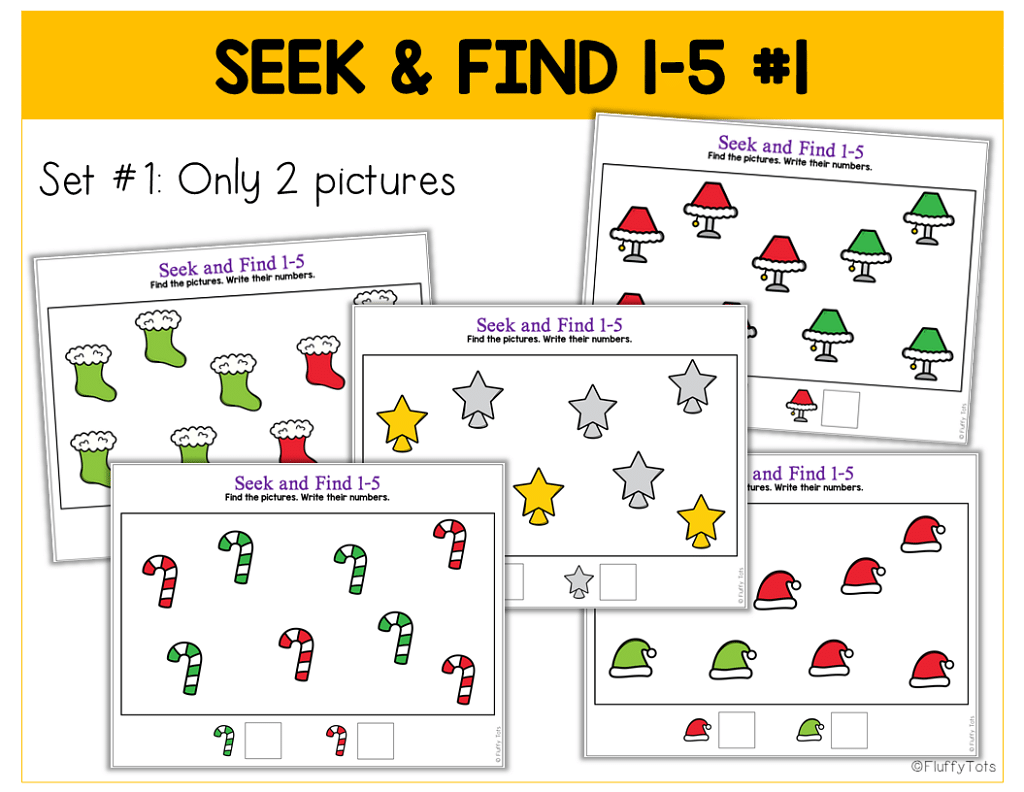 Next, level up the challenge with 3 objects per activity.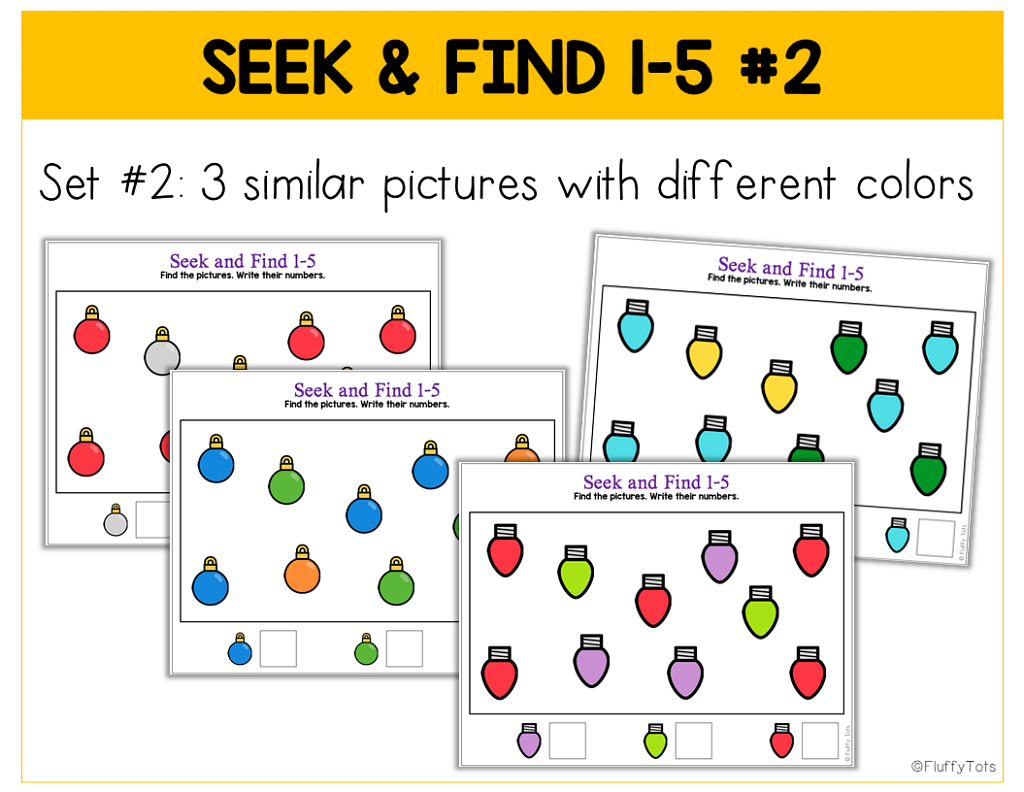 There's also Seek and Find counting to 5 with 3 different goodies per activity.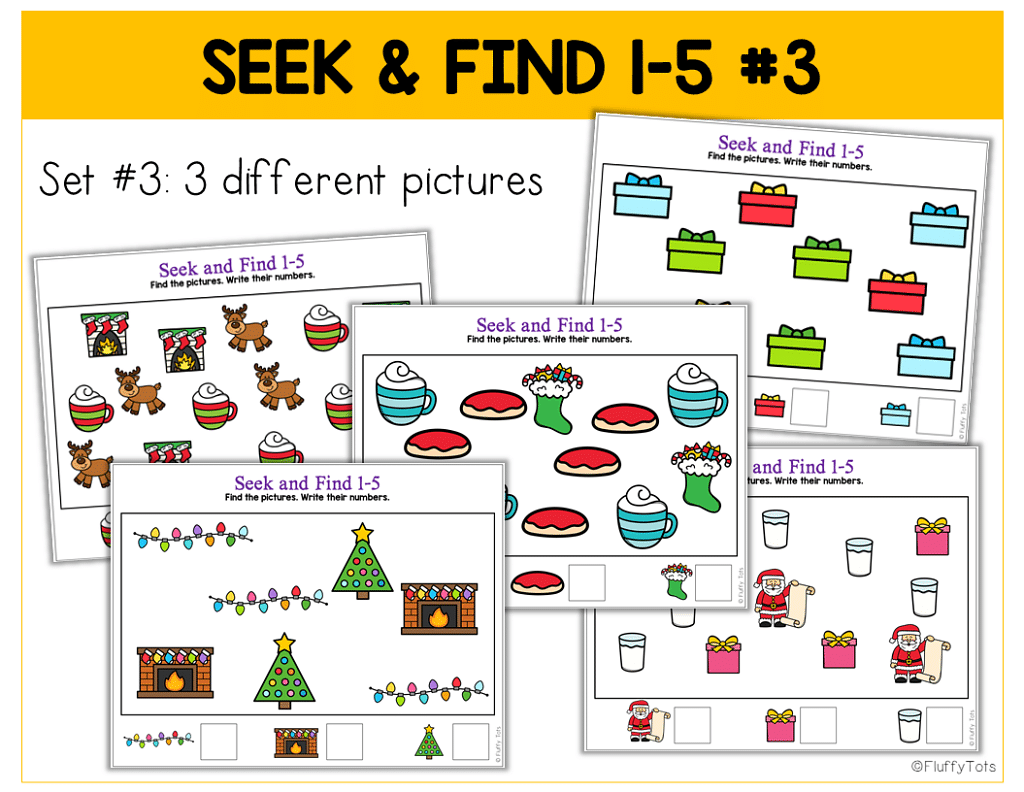 Set #2: Seek and Find Counting to 10
For your kids who already know how to count and are just in need of reviewing activities; let them practice counting and seeking the pictures with Seek and Find Counting 1-10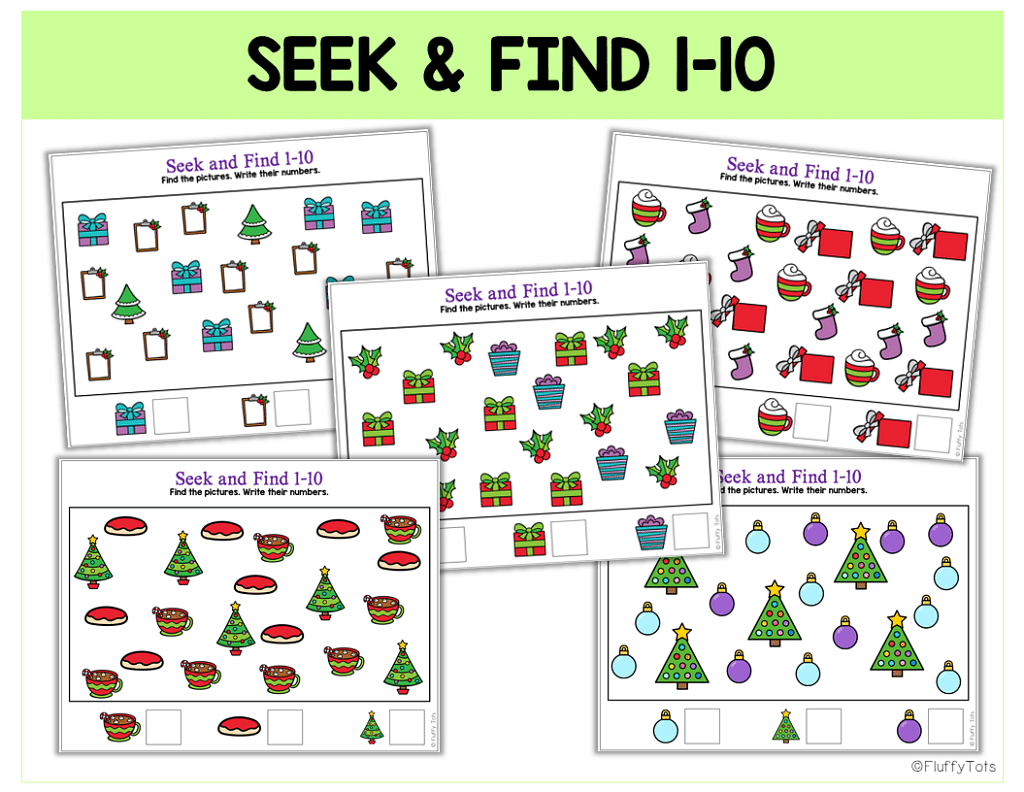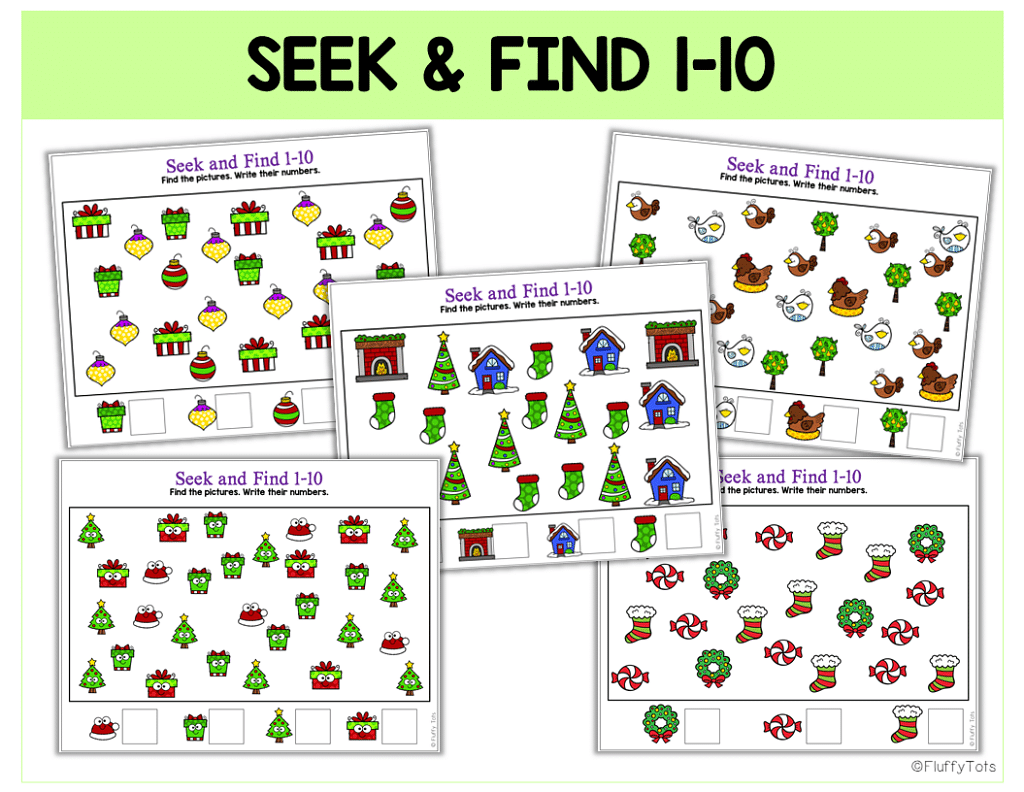 Answer Keys Provided
To ease you with checking the counting, there are Answer Keys for every Seek and Find activity.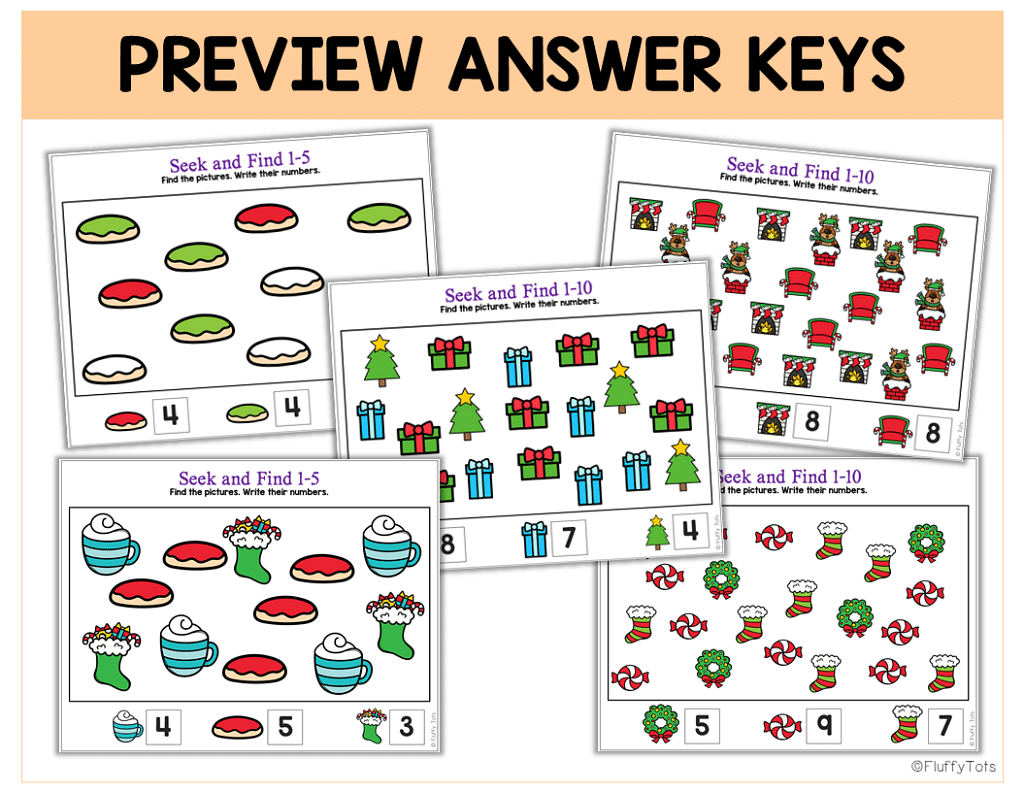 How My Kids Do Christmas Seek and Find
This simple activity is about counting and visual discrimination. Your kids would need to count each Christmas item, and record the quantity.
For example, we start with the adorable Christmas tree. Count all the Christmas trees in the big box.
My 6-years old Maryam love to label each item that she found with numbers.
Then, she'll check for one final time to see if there is any Christmas tree left without numbers.
Finally, write the total quantity in the box given.
It's time for fun counting games.
Try the Freebie
⭐Be sure to click here to try a mini-freebie of Christmas Search & Find.
Have fun!
Shop Christmas Search and Find