Cars On The Road 10-Frames Card : FREE Ten 10-Frames Cards
If your preschooler is a car lover, this new printables is definitely for him! Or her.
Well, girls love cars too, right?
Today I would like to share a simple counting activity, the Cars On The Road 10-Frames Cards.
My 6-years old Maryam is currently actively asking for more 10-frames activities.
We did the muffin tray counting using beads, pom poms and colorful buttons. We also did some on the post-it note counting.
She love to do the counting 1-10.
Hence to add variations, I created this activity.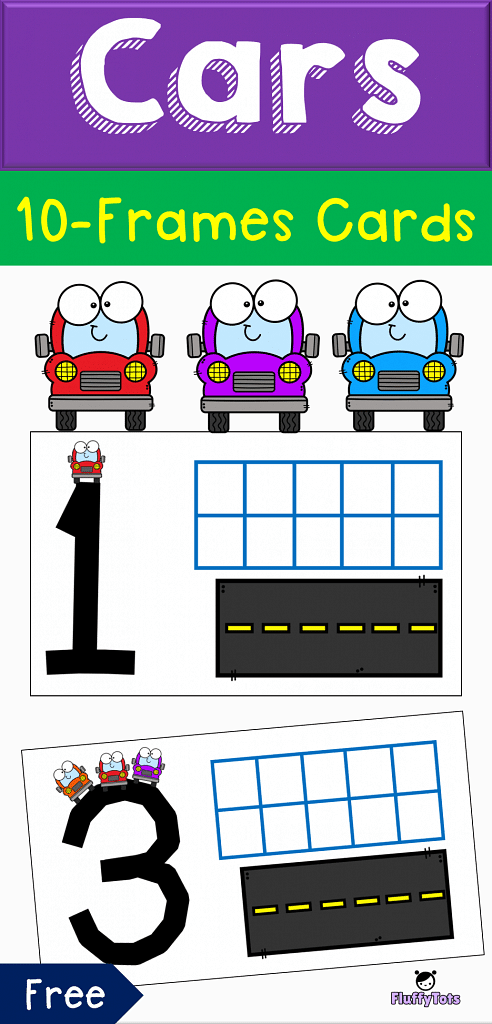 Cars On The Road 10-Frames Cards
This activity requires a bit preparation, if you want to use the adorable car images.
Don't worry, I created the cutting part to be easy cutting line. Well suited for our hectic schedule.
Prepping Cars On The Road 10-Frames Cards
This post contains affiliate link for your convenience.
First, you need to print this free printables. You can get the download link at the bottom of this post.
Next, cut all the small cars in the 'Cut page'. You might want to use paper cutter to save time.
Then, you are ready!
Easy peasy, right?
Now, let me share with you about how to use this 10-frames cards.
Playing with The Printables
There are ten 10-frames cards in this pack.
The cards begin with counting number 1, followed by counting number 2 and so on until number 10.
The 10-frames cards are empty. It has no car in it.
But I gave a clue.
For instance, if it is number 3, I put 3 cars on the number 3 symbol.
To play, let your kids paste the cars into the 10-frames boxes according to the numbers.
If the number writes 2, then paste 2 cars.
If the number writes 5, then paste 5 cars.
Each cars is to be pasted in one box.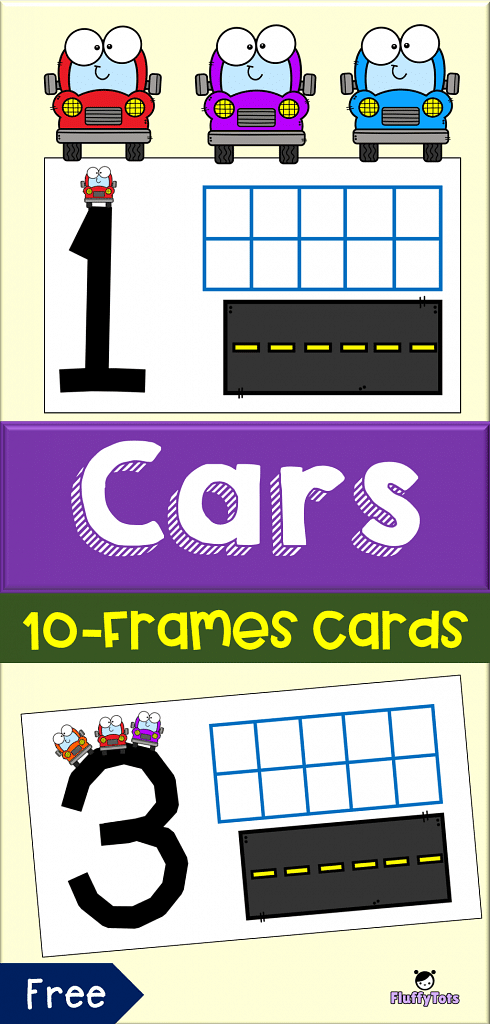 If you don't have the time to cut all the small cars
You can always skip the cutting part.
And replace the cars with hands-on elements such as small toy cars, or pom poms, or beads.
You can pretend that those 10-frames boxes are car parking, or car moving on a road.
It would be so much fun to be able to do this activity using many available things!
Grab the FREE Printable
This activity is free for you. Grab it now by clicking on the download button below.
Have fun!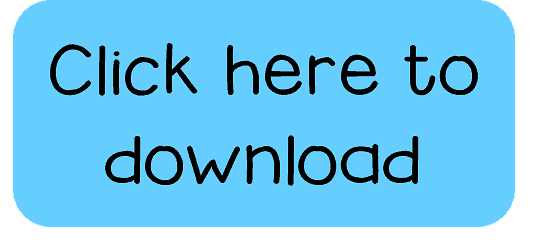 Shop More Transportation Activities
Let your little ones have fun learning with these Transportation theme packets!