Christmas Letter Maze : Easy No-Prep 26 Letter Recognition Activity!
Well Hello Christmas! Are you in the mood yet, or just start preparing before Thanksgiving even here!
Today I am excited to share with you about our Christmas Letter Maze, created especially with 3-5 years old in mind.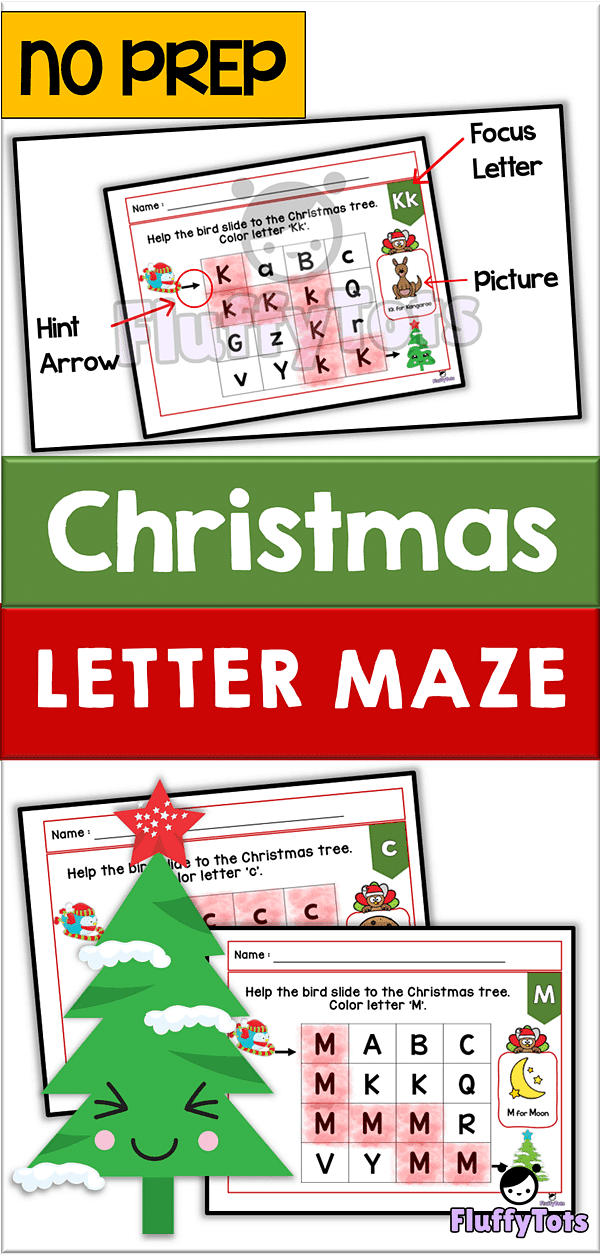 Christmas Letter Maze : No-Prep
For a tender young 3-years old, recognizing letters can be overwhelming especially if we introduce all the lowercase and uppercase letters at one time.
Yep, the first time we introduce all of those are to give them the big picture of the letters' world.
But I find it's easier for my kids if we break the big process into multiple few steps.
Thus, I created Christmas Letter Maze Series which break this process into 3 small steps.
This series includes 3-Steps to Letter Recognition.
First Step : Recognizing the Lowercase Letters
Second Step : Recognizing the Uppercase Letters
Third Step : Recognizing both Lowercase and Uppercase Letters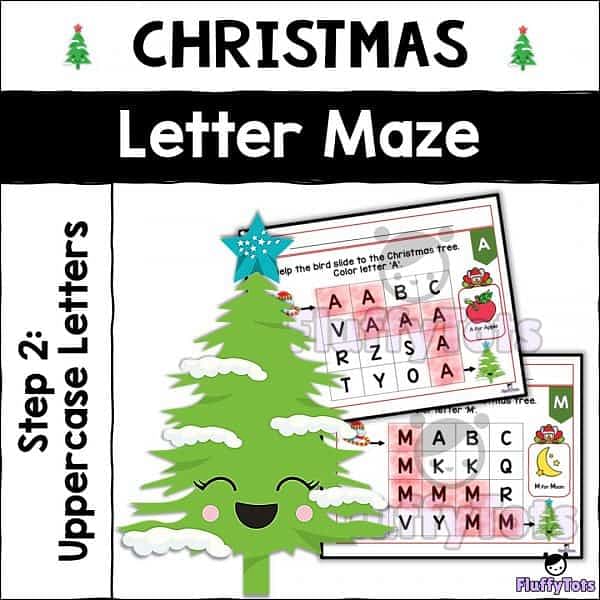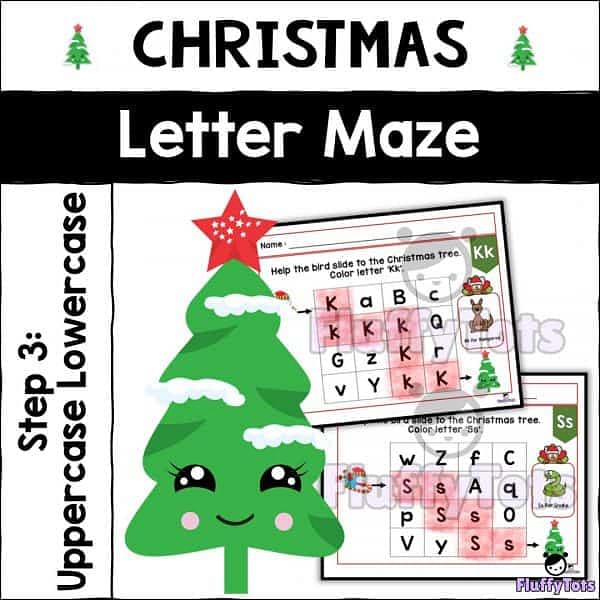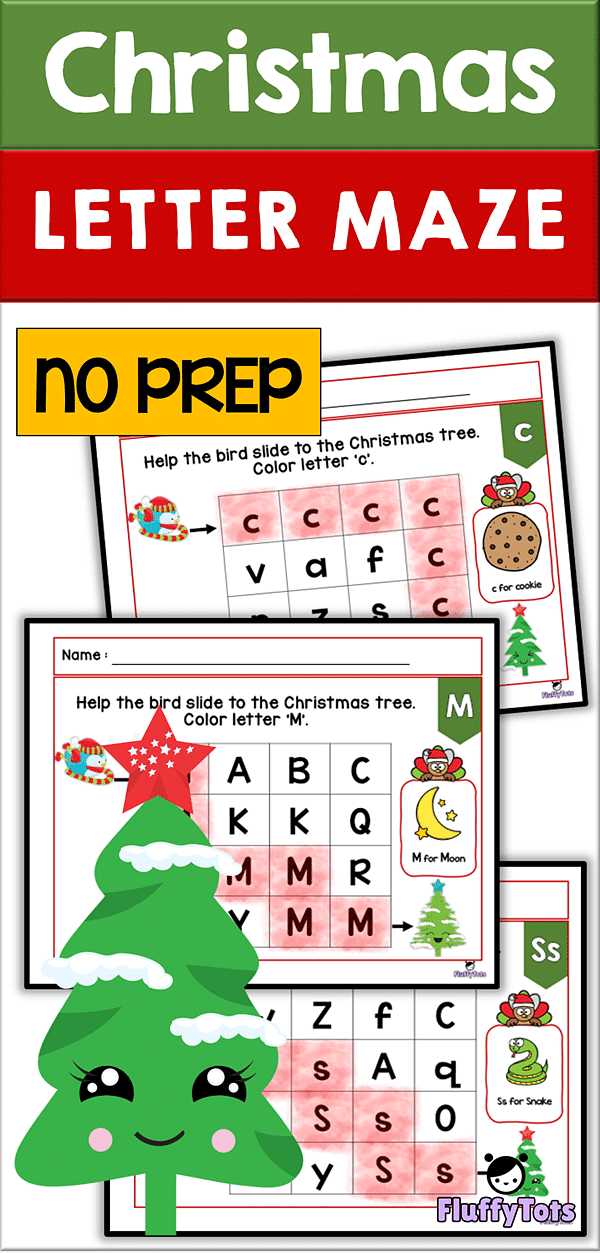 Visual Aid for Easy Learning
Imagine that we, as adult are just starting to learn to read in Greek. The letters seem so unfamiliar. We can easily get confused between this and that.
But do you know what usually can help with this situation?
Pictures!
Learning new things with visual aids or with pictures, always make things easier and more fun!
Hence, Christmas Letter Maze includes a picture for each letter page so that it is easier for young learners to remember what does the letter sounds like.
For instance, letter c is for 'cookie'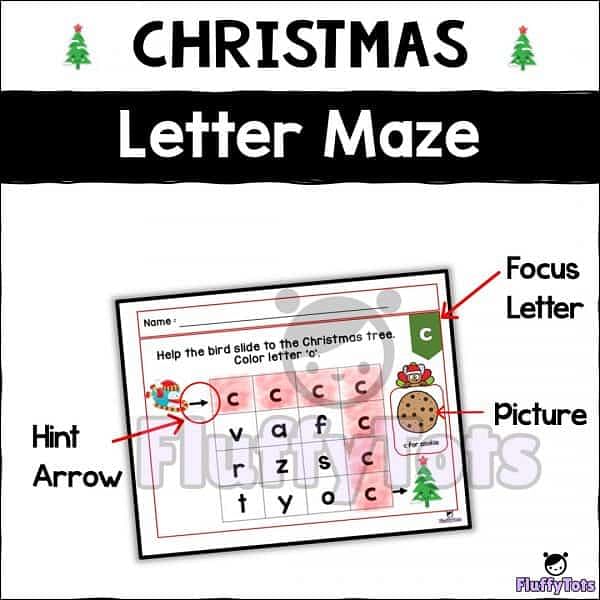 Are you ready for letter maze adventure?
Try Our Freebie
⭐ Click here to try your Christmas Letter Maze mini-freebie.