Christmas Beginning Sounds Puzzles : Easy 26 Letter Puzzles
Learning letters can be confusing at times. What is that 'a' or the symbol 'b'
But once we pair the letters with related pictures, it will make more sense and be easier to remember for young kids.
Today I am excited to share with you one of our Christmas theme printable– the Christmas Beginning Sounds Puzzles.
What is Christmas Beginning Sounds Puzzles?
This activity is about finding the matching letters to the pictures.
For example, as you can see in the picture below, the ornament that has the letter 'a' is paired with the gift that has a butterfly picture on it. (it should be letter 'a' pair to the picture apple)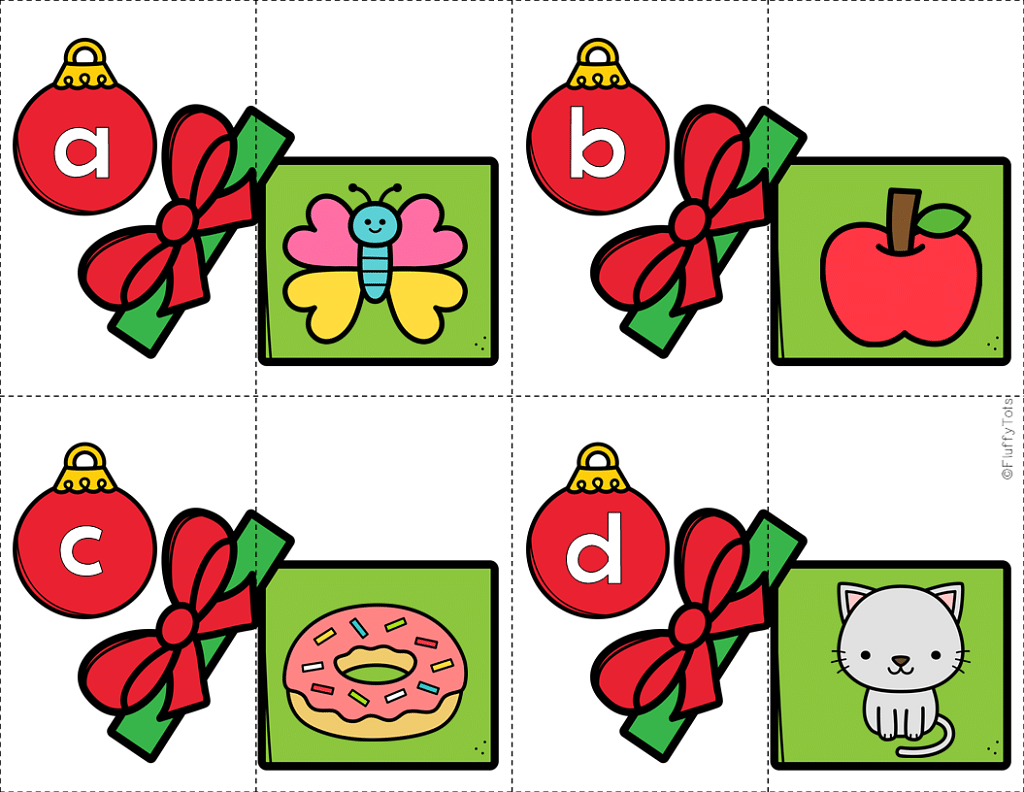 What your young learners need to do, is to find the correct picture that matches the letter on the ornament.
How to do Christmas Beginning Sounds Puzzles
First, cut all the ornaments and the gifts. Cut along the dotted lines.
Next, find and paste together the corresponding matching ornaments and gifts.
This packet includes Answer Keys for your reference. (refer below)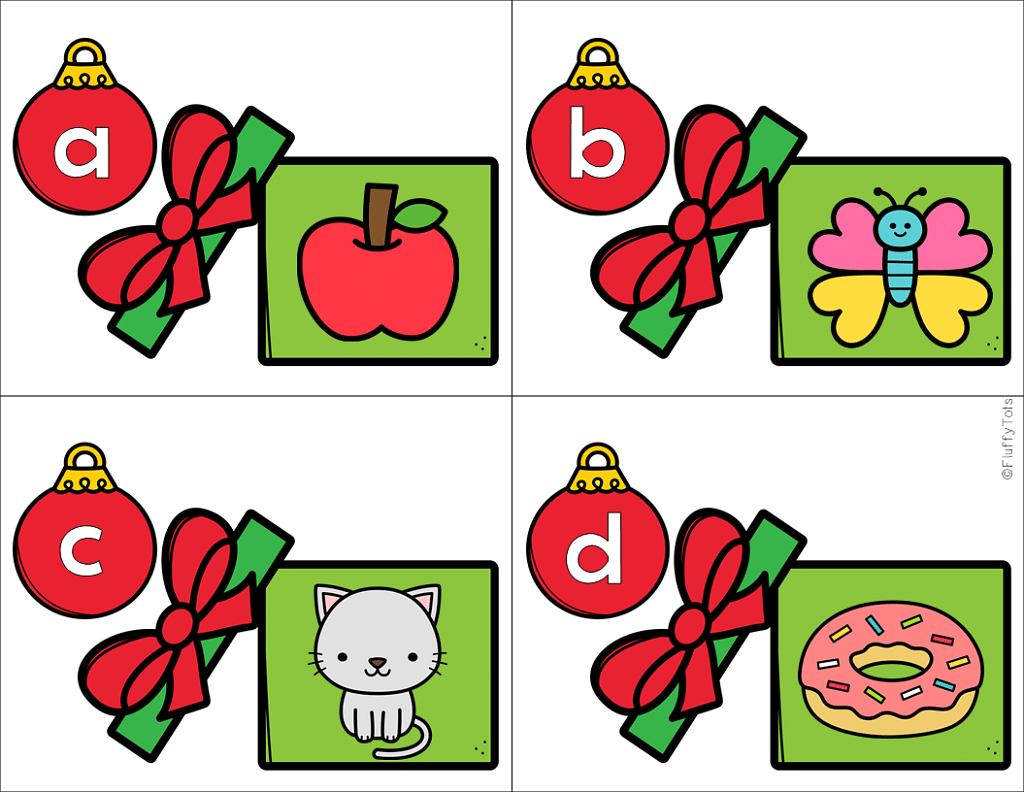 You can also use these Answer Keys to introduce your young learners to Beginning Sounds concept.
Let the fun begin!
Download Your Freebie
Subscribe below to download your free Christmas Beginning Sounds printables.
Shop More Christmas Letter Activities