How I make a simple lesson plan to homeschool my preschooler
Deciding to do homeschooling is a massive deal. It's as if we're flowing in the opposite direction of society.
But rest assured, you'll be good if you know what you want. This world is a big place where everyone, including your kids, will get to thrive.
When we first decided to homeschool our kids, I didn't know exactly what to do.
You can get so many tips, but homeschooling is unique to you and your family.
If you're just getting started with homeschooling your 4-5 years old and don't have any idea how to navigate, you can use my lesson plan below to kick off your year.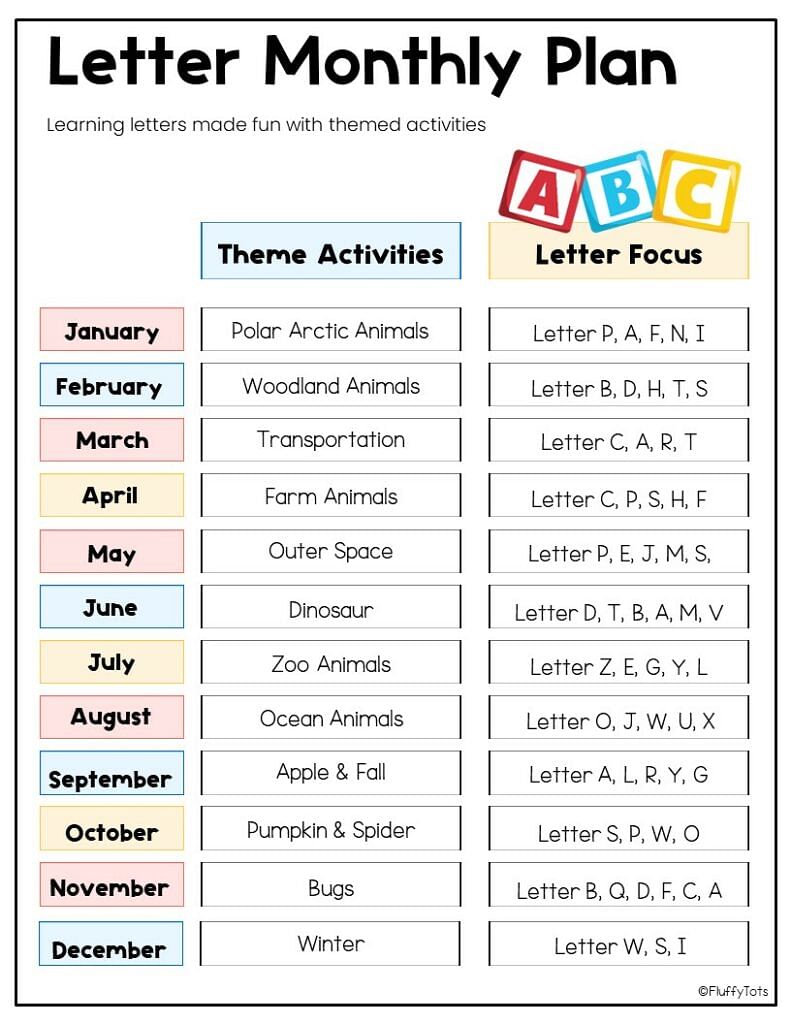 Let's get back to the main thing.
How to make lesson plans to homeschool your preschoolers
It's up to you.
But in a nutshell, you can follow these steps:
#1: Identify what do you want your kids to learn
This will change over time as you learn more and more things about how a child learns, what is a child-led learning, and more.
But for a start, you might want to think about the basic things you'd love your little ones to learn.
Is it ABC letters?
Or counting skills?
Or fine motor skills?
Or all of the above?
As for me, I'd love my kids to first learn the basic: read, count & write.
And next, since both of us are doing business full-time, I'm exploring of how to instill the entrepreneurship mindset into our little ones from a young age.
Each one of us has different goal and hope for our kids, focus on your goal and work from there.
#2: Identify what's your preferred style
Do you prefer your kids to have messy play everyday.
Or you can only tolerate with hands-on printable activities.
Or you're both types.
Whether you're the first type or the second type, everyone is different and that's totally fine. We're all in this together to give the best to our kids.
PS : I'm a mom of 5, currently pregnant with my sixth. I prefer our activities to revolve around hands-on printable activities, other toys and traveling the world.
But messy play is definitely not for me. But I love seeing moms with craft and messy play ideas.
#3: Use theme to teach
It's much easier to use a certain theme to teach new skills to your preschoolers.
Theme can be like Bugs theme, Farm Animals theme, or Outer Space theme.
Why theme?
Because real life revolves around so many things.
We, as little kids, might learn counting in math class sessions.
But in real life, we are learning math and reading all at once in a vast environment.
It's not to say you'll have to blend math and teaching reading at once.
But let's say you're using Farm Animals as your theme for the week.
With this theme, your kids will be excited to learn that the cow starts with the letter "c" and they'll also get to count a few cows on the farm.
It is integrated.
Kids LOVE theme activities
#4: Prepare resources according to the lesson plan
A plan won't work until we take action on it.
One of the perks of homeschooling for me is that we don't have to rush in the morning to send our kids to school or to pick them up.
But one of the downsides is, time-management and plan execution.
A plan will remain as just a plan until it's executed.
So for you to stick to the plan, I recommend writing it on your beautiful planner, or printing them and putting it on your fridge – so that everyone in your home can see what to expect for the month of the year.
Then set 10-minutes aside to prepare for the resources needed.
To ease you life, I have a simple lesson plan for the year for you.
You can download my planner below, complete with themed activities and focus letters for the month.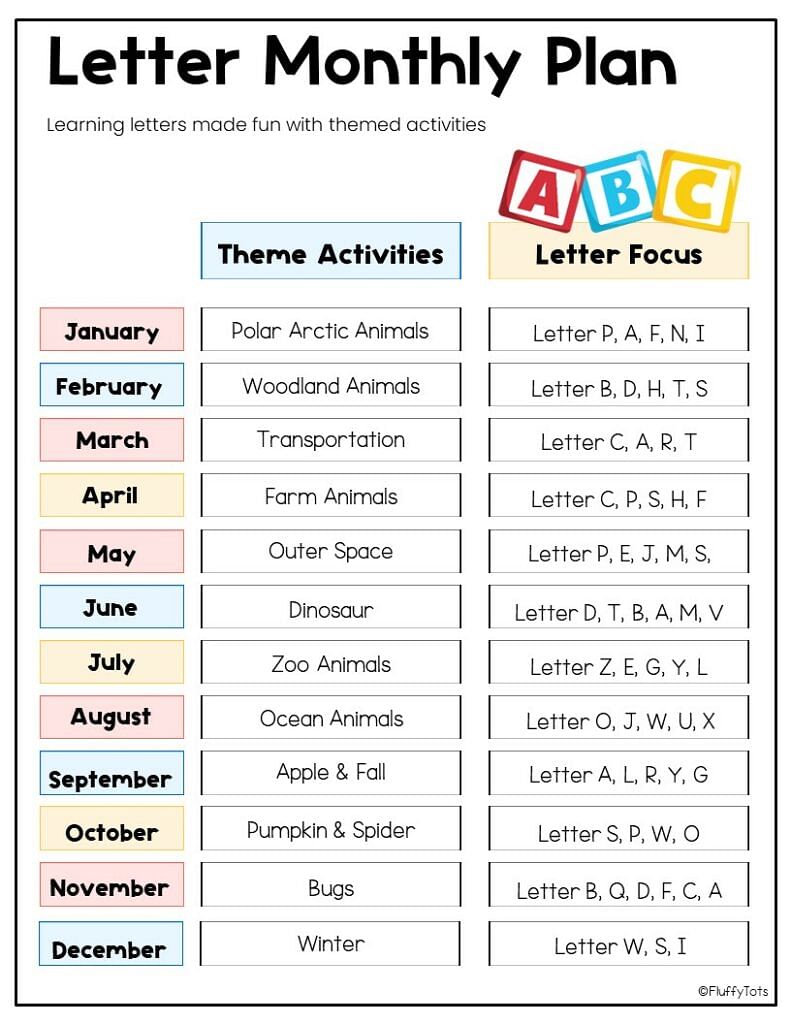 Feel free to print the above planner and put it on your fridge.
Here's to a fun and exciting homeschooling journey!