Adorable 50 Pages of Valentine's Day Dot Printables
Valentine's Day is coming, and I have something full of hearts ready for your kids – the Valentine's Day dot printables pages.
If you don't celebrate Valentine's Day, you can shift the love to loving yourself, and love your parents and siblings, and pets.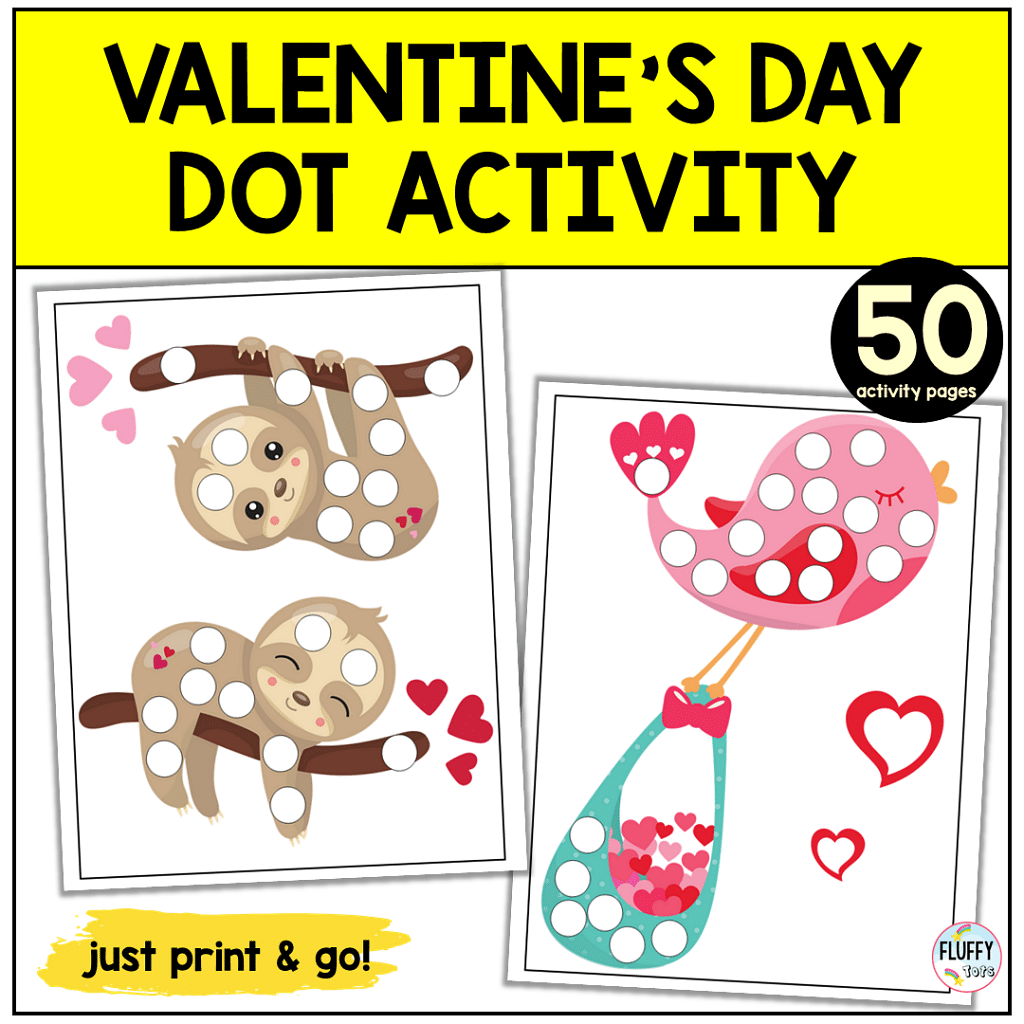 This activity is cute and adorable, and the best part is – full of colors.
My kids love colorful activities.
I hope your kids love our dot activity too.
Let me take you through a few of the 50 dot pages in this packet.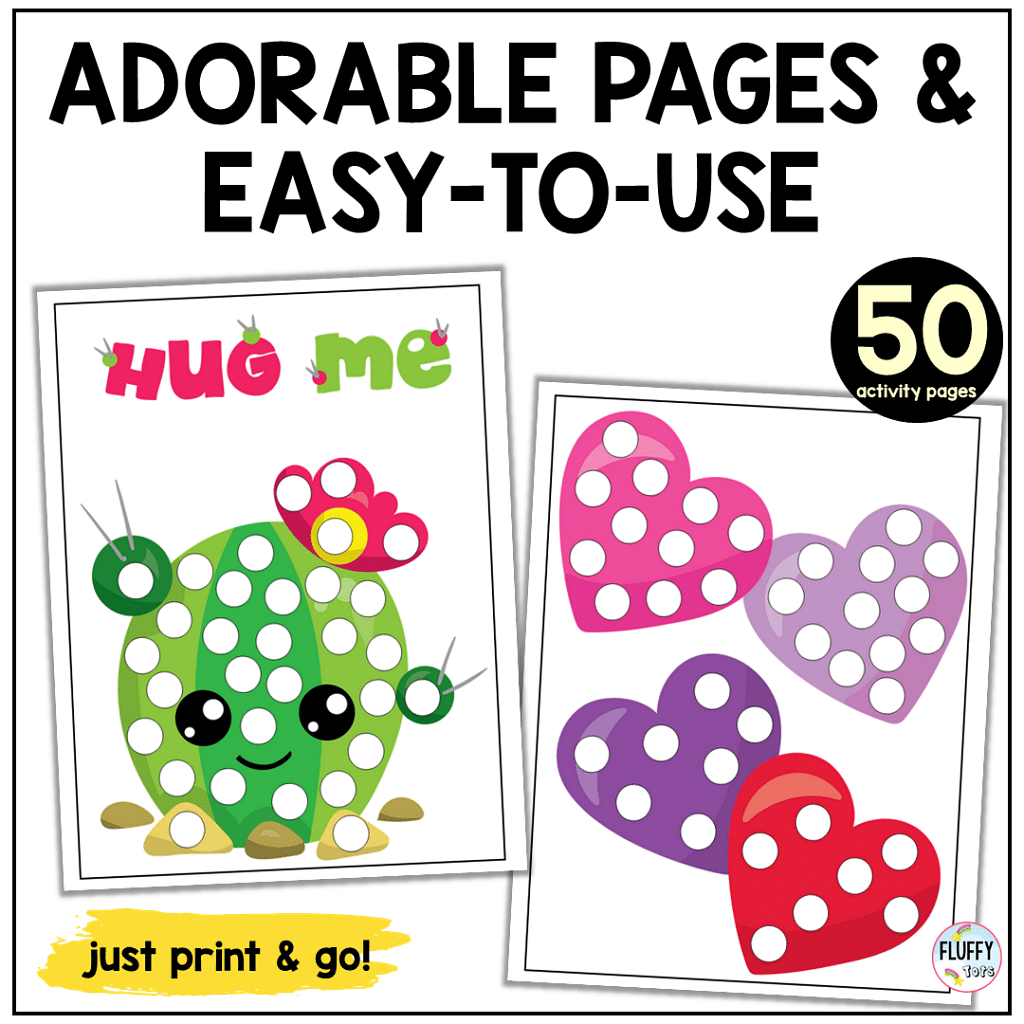 Use it as Bits of Coloring Activity
This type of activity is also great if you're looking for a coloring activity.
Some kids aren't that fond of coloring pages because to color the picture on a whole page is too much. But by using these dot pages, they can color just bits of here and there as they wish.
There'll be no internal pressure to finish the whole coloring page.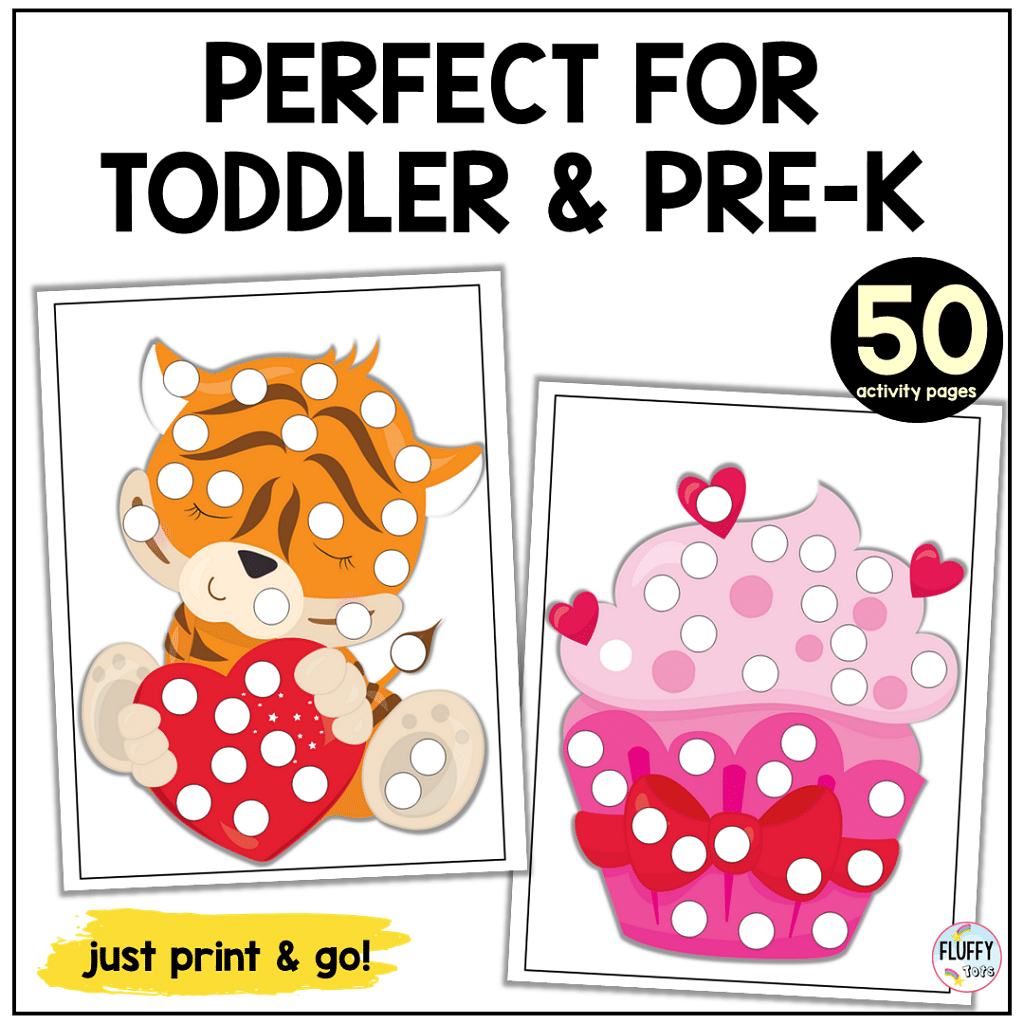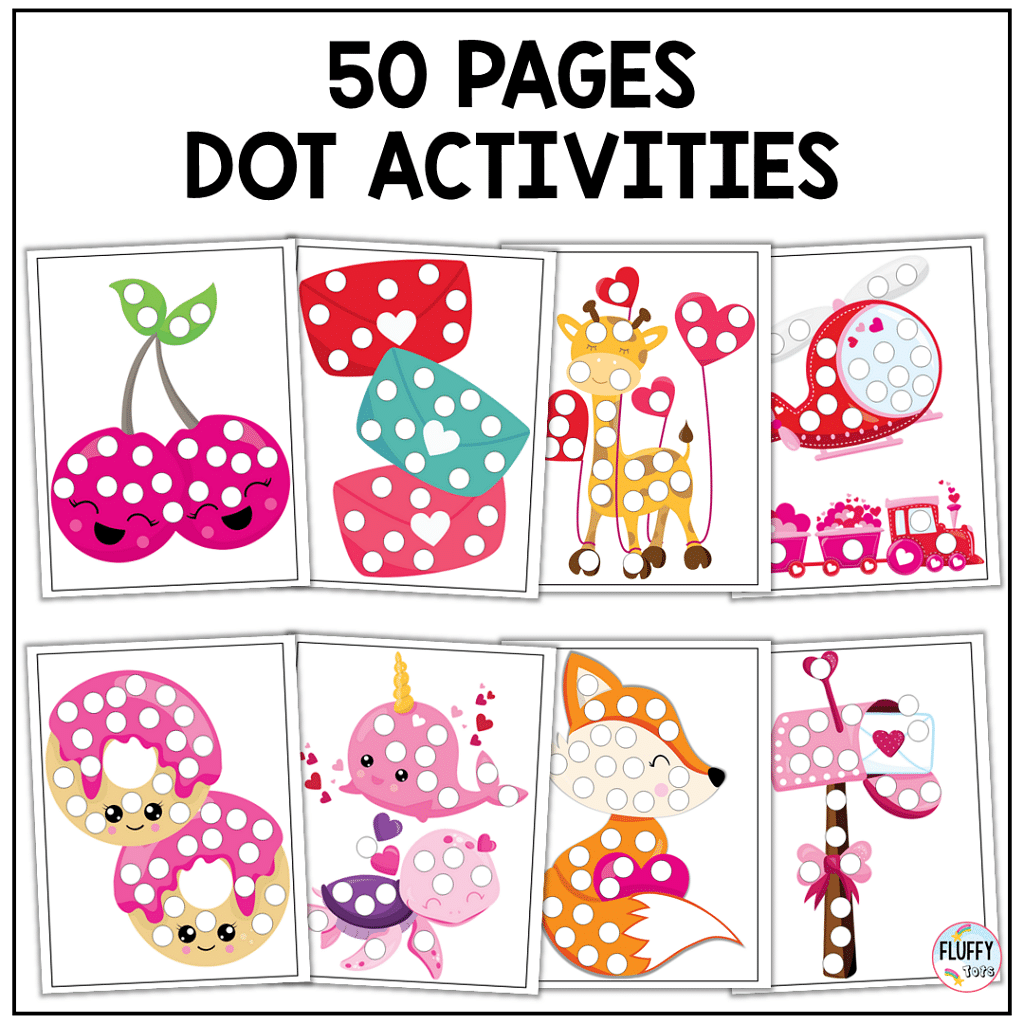 2 More Ways to Use The Valentine's Day Dot Printables
Usually, educators and parents would use dot pages with dot markers or bingo daubers.
But I don't have any of that at my place.
If you're like me, loving the cheerfulness of the dot printables and need some ideas on how to use it, you can try one of below:
Use dot stickers or any little fancy stickers – Oh my kids love peeling dot stickers and putting them on random floor or books. So I use the dot printables for them to have a designated place to put the dot stickers.
Color in the dots – Pull out your crayons or pencil color stash, and let your kids color in the dots.
Ready for a fun Valentine's Dot activity?
Shop Valentine's Day Dot Packet