200+ Easy-to-Use Pages Preschool Valentine's Day Fine Motor
Valentine's Day is coming, and I'm sure you're already looking for activities to sweeten up the month.
If you're looking for preschool Valentine's Day Fine Motor activities, this no-prep printable bundle is your must-have.
With over 200 pages of exciting activities, you'll be bursting at the seams with ideas all month. Plus, your kids would love every day of your activity.
Let me walk you through some of the activities. It's going to be so much fun.
#1: Valentine's Day Dot Printables
Filled with cute donuts and birds and everything sweet, grab your dot markers and let your kids dot their hearts out.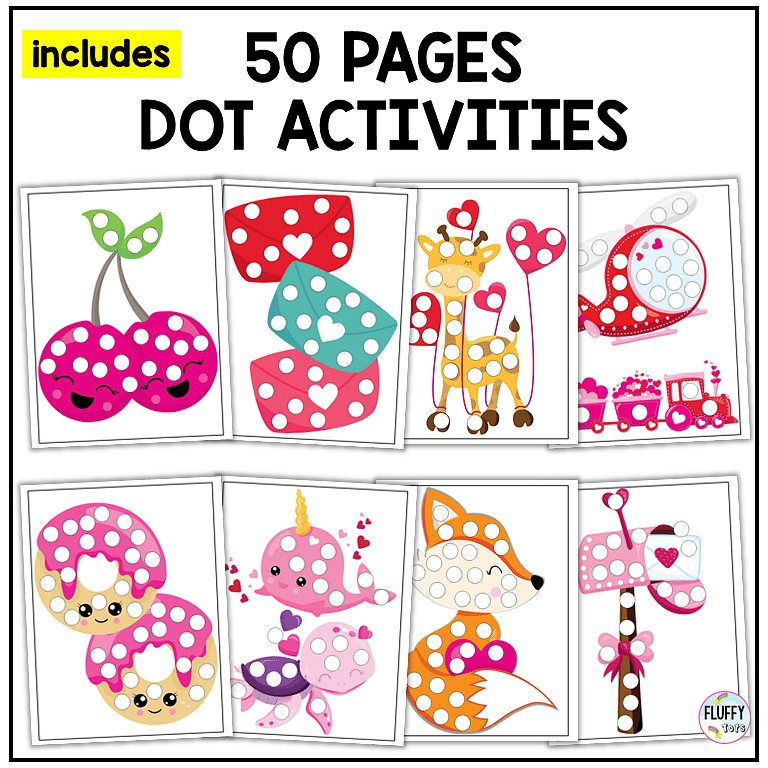 No dot markers?
No worries. You can use the 50+ activity pages with dot stickers or some fancy Valentine's stickers.
Just let your kids peel those stickers and let them paste those on the dots.
Talk about using multiple fine motor skills at work; that's a big win.
Or, you can also let them color in the dots. You know little kids love to hunt for which match which, and this activity would keep them super busy for quite some time.
#2: Valentine's Day Puzzles
My toddler loves two-piece puzzles. But I hate to prepare activities ahead; I just don't have the luxury of time.
So I created the puzzles in this packet to be scrambled puzzle packets.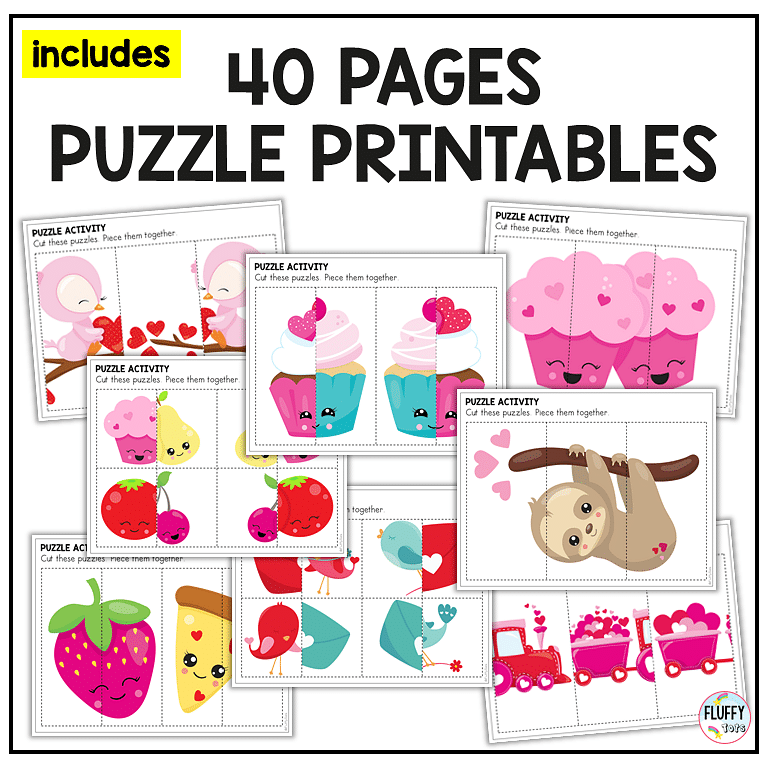 There are 2 sets of puzzles in this packet; one set of puzzles is scrambled, so you can print them right away and hand the pages to your kids as is.
Another set of puzzles is not scrambled; you'd need to cut these before handing them to your kids. This set serves as some kind of answer key.
They'd surely be excited to cut out and solve all of the puzzles.
Other ways to use
If you have more time, you can also use this as letter puzzles or number-matching puzzles.
I've also included non-scrambled puzzles. You can write the numbers and letters on that set, then grab a paper cutter and cut the puzzles.
Have your kids solve the puzzles later.
#3: Valentine's Day Shadow Matching
Ooh my kids love this to bits, and I hope yours too.
This activity is perfect for your visual discrimination activities, matching activities, or just for fun.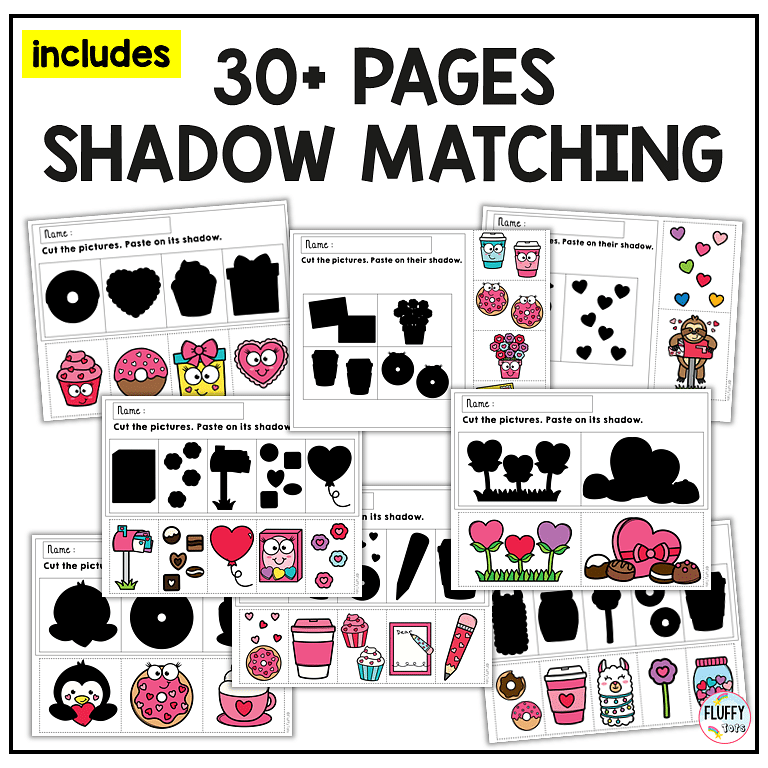 To use it, let your kids cut all the pictures.
Then, have them sort and paste the pictures to their respective shadows.
It'll be so much fun.
#4: Valentine's Day Pattern Cut & Paste
Are you just beginning to introduce AB Pattern to your little ones?
Then this Valentine's Day AB Pattern is for you.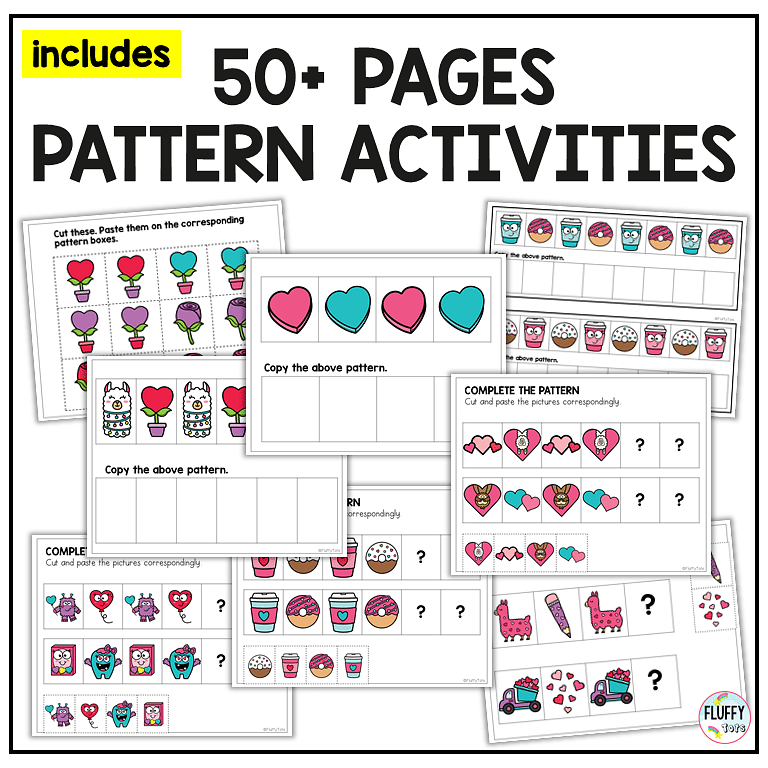 I remember having to get my kids to repeat pattern activities for them to grasp the concept.
Thankfully, we can have fun cut-and-paste pattern activities that entice my kids all week long.
Let's take a peek at some of the activities included.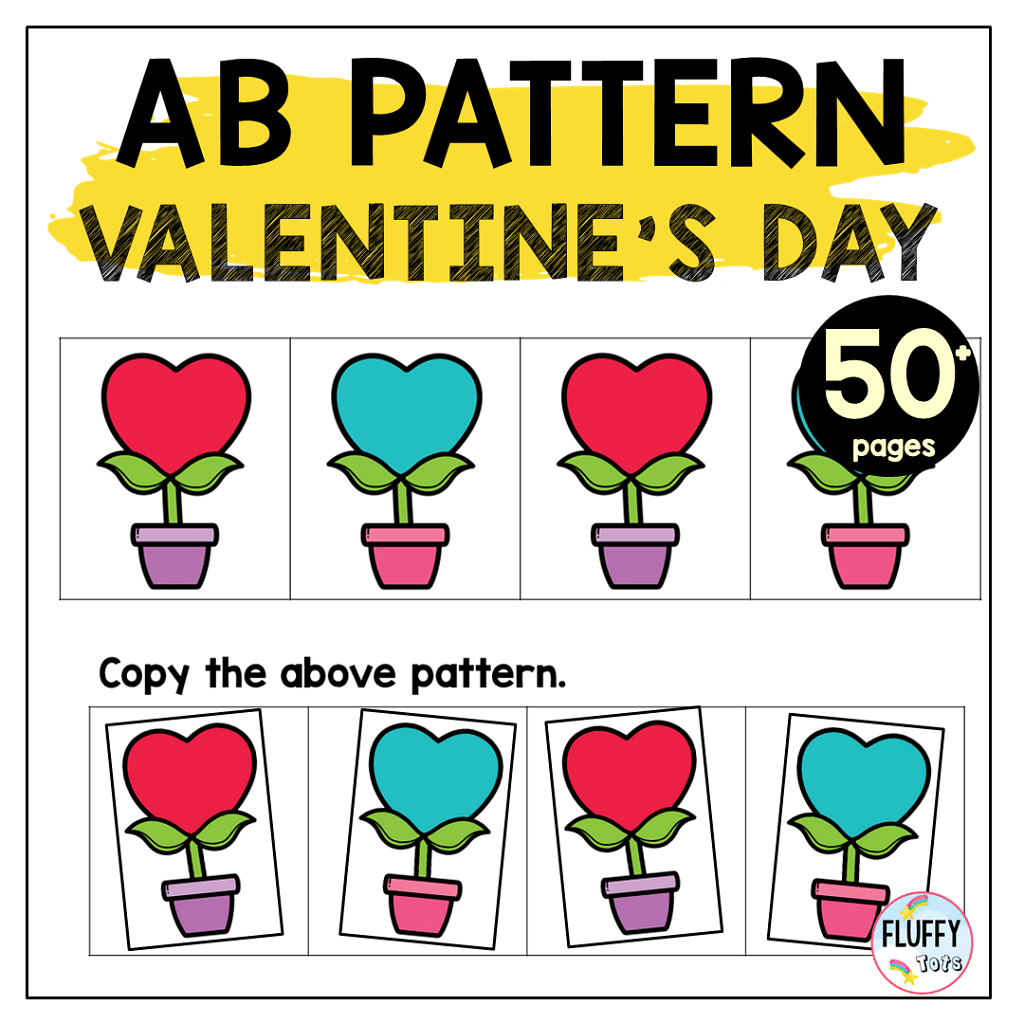 Ain't they cute and adorable?
#5: Valentine's Day Fine Motor Pack
Let's sprinkle some love into your Valentine's Day fine motor preschool activities with this NO-PREP Valentine's Day Cut and Paste Worksheets packet!
This packet is a bag mix of several fine motor activities.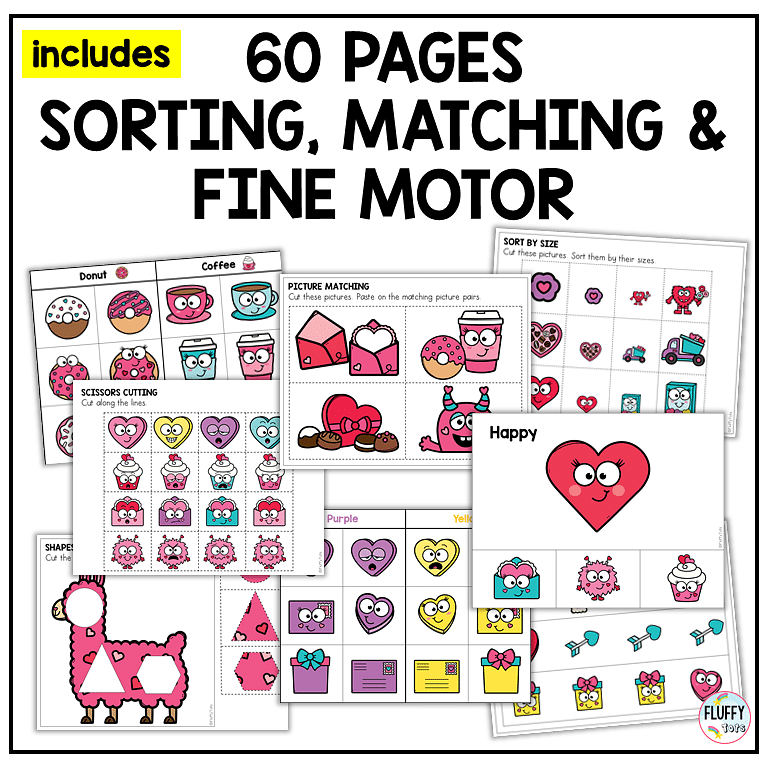 Jam-packed with Valentine's Day cutting practice, sorting activities, and lots of fine motor activities, this resource is will be a great addition to your toddler and preschool kids' Valentine's Day centers.
⭐SKILLS INCLUDE⭐
Visual Discrimination:
Shadow match
Picture match
Shape match
Odd Ones
Sorting Activities (Sort by)
Fine Motor:
Scissor cutting skills
Cut & Paste
Do-a-Dots
Puzzles
It's time to drizzle some sweetness to your Valentine's Day preschool activities.
Grab all of the activities above in one bundle; you can use them as send home packet activities or filler activities to keep your little ones occupied while you're busy with other chores.
Shop Valentine's Day Fine Motor Activity Bundle