10+ Exciting Groundhog's Day Printable Activities
Do you do Groundhog's Day?
If you're looking for additional activities to your February preschool lesson plan, this theme is perfect for you.
Below are some no-prep Groundhog's Day printable activities done-for-you; you can use it with your toddlers and preschoolers.
Let me share some sneak peeks.
Cutting the Groundhogs
Let's practice our scissors skills with cute and adorable groundhogs.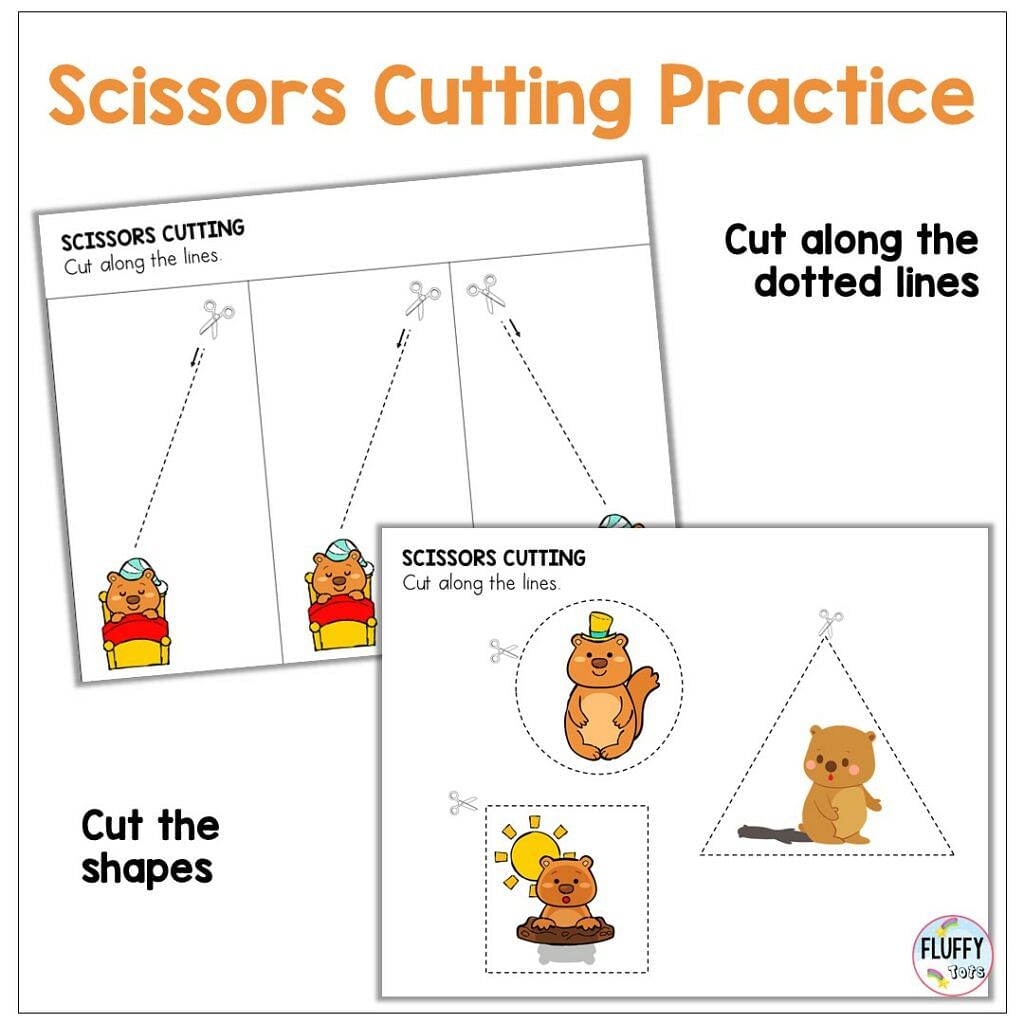 Dot the Groundhogs
You can do this activity using dot markers, or dot stickers, or simply let your little ones color in the dots according to the color that they want (or matching colors to the pictures.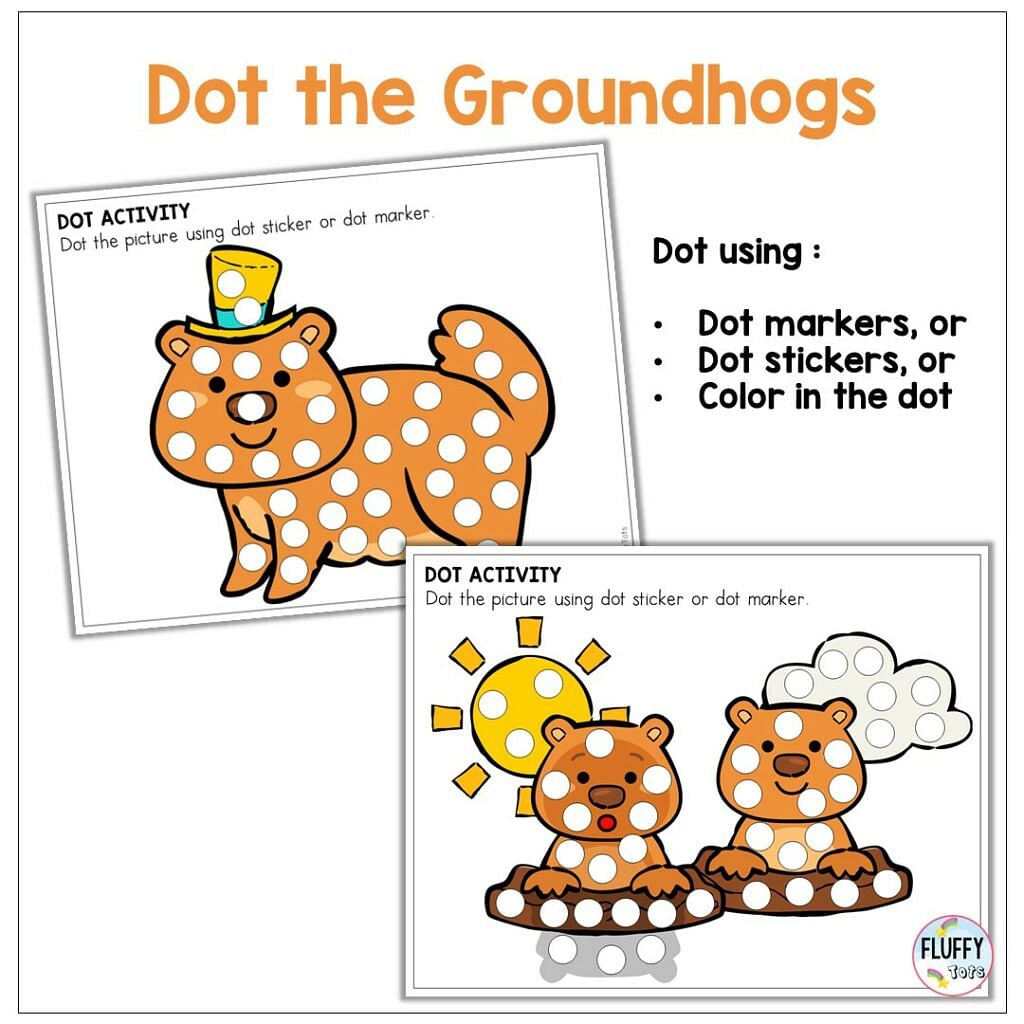 Solve the Puzzle
Your toddlers would mostly love to challenge themselves with this type of activity.
Have them cut the scrambled groundhog's day puzzle printables, then solve the puzzles accordingly.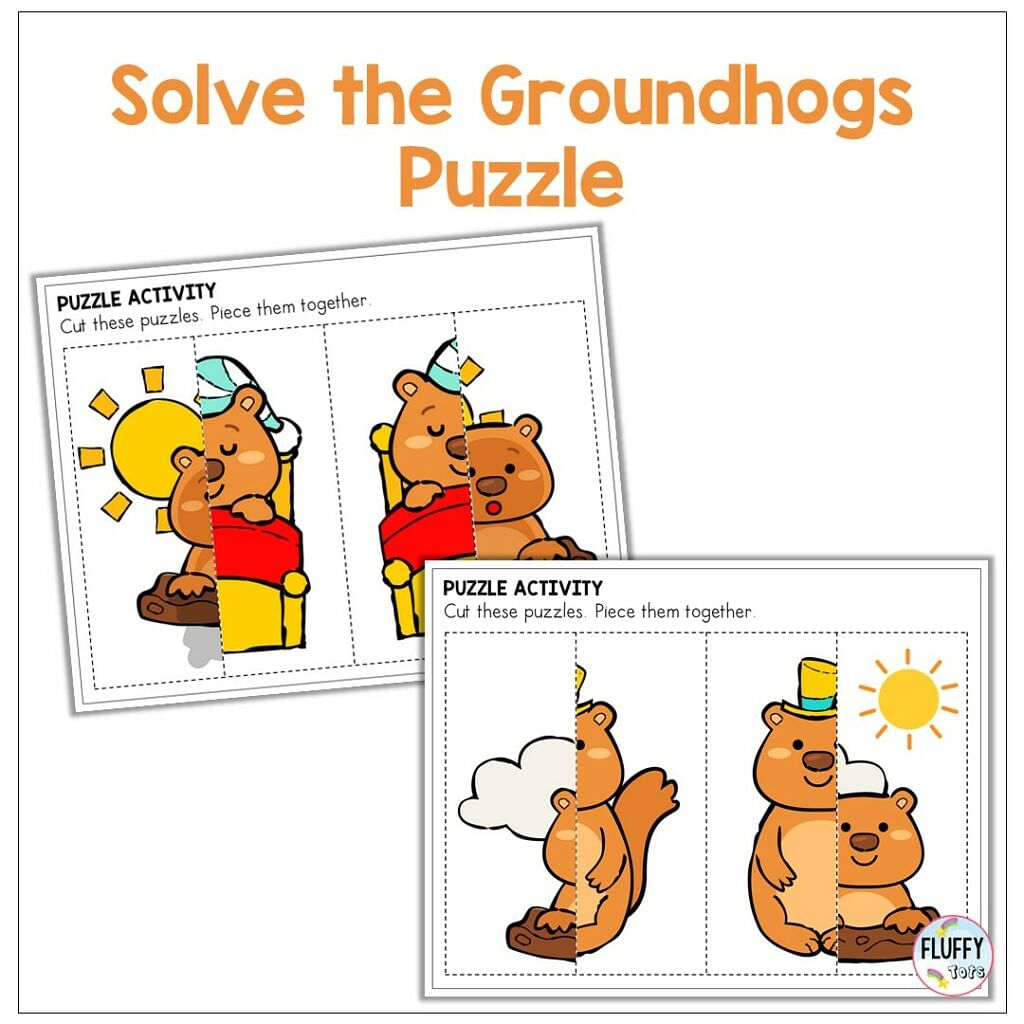 Find the Matching Groundhogs
Let's have fun matching the pictures.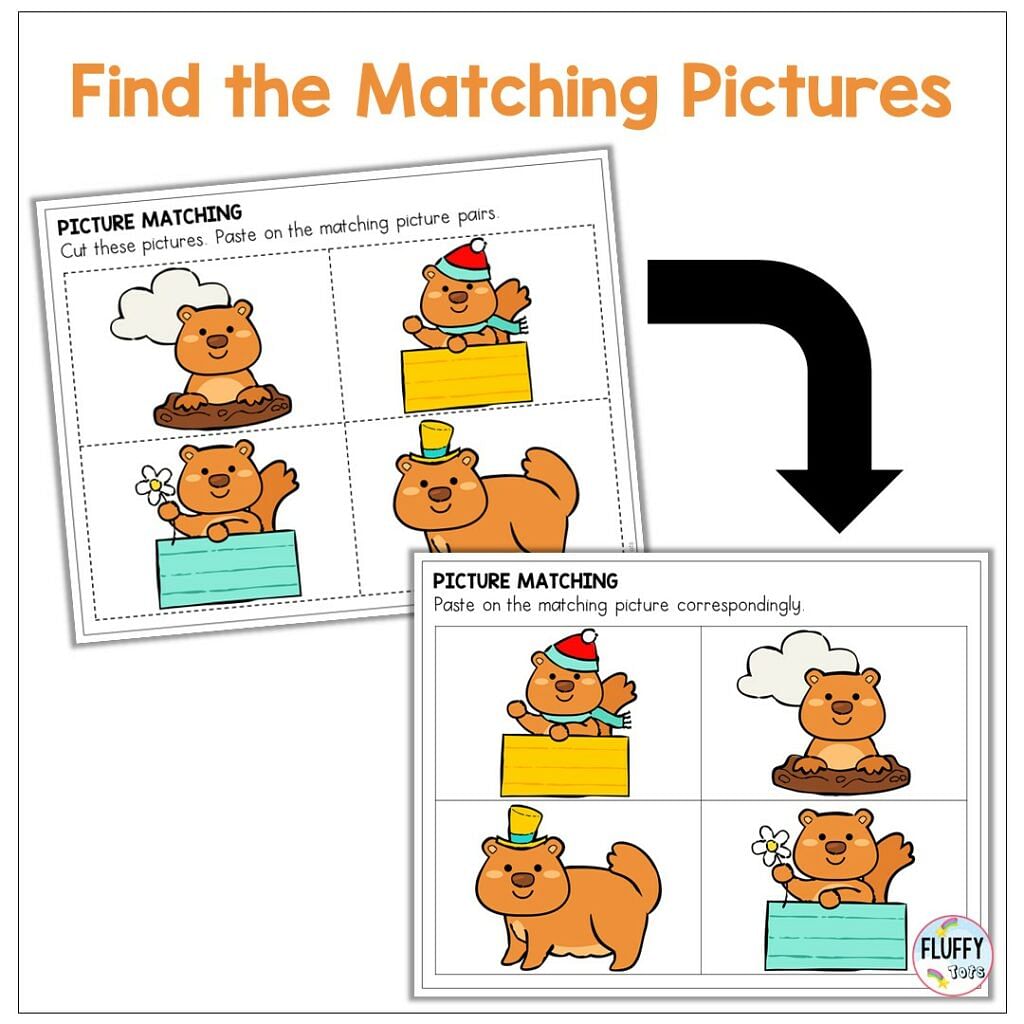 Sort by Size
Sorting is fun, and little kids love it.
In this activity, let your little learners cut all the groundhogs, and sort them by size.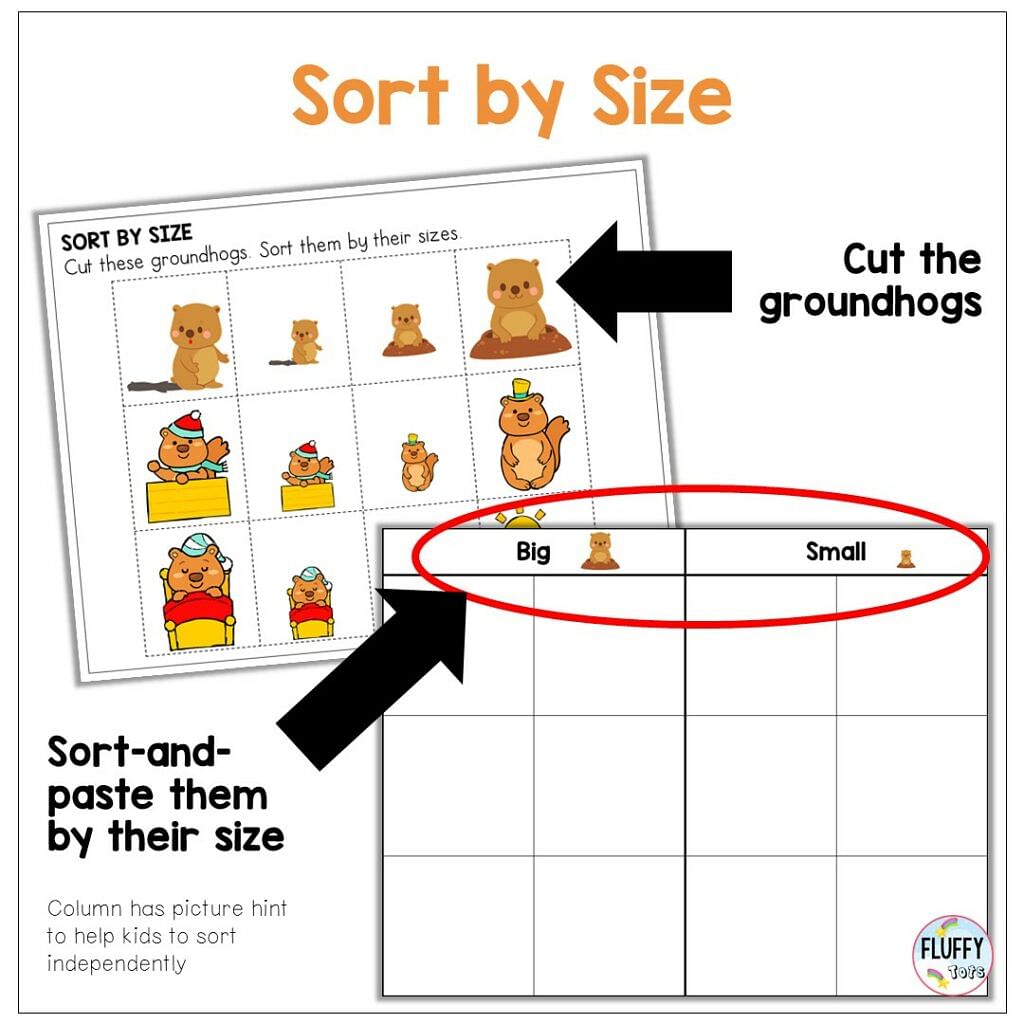 Replicate the Groundhogs Patterns
If you're just beginning to teach AB pattern concept, this activity is perfect for you.
Have your kids cut all the pictures, and paste them to replicate the groundhogs' AB patterns.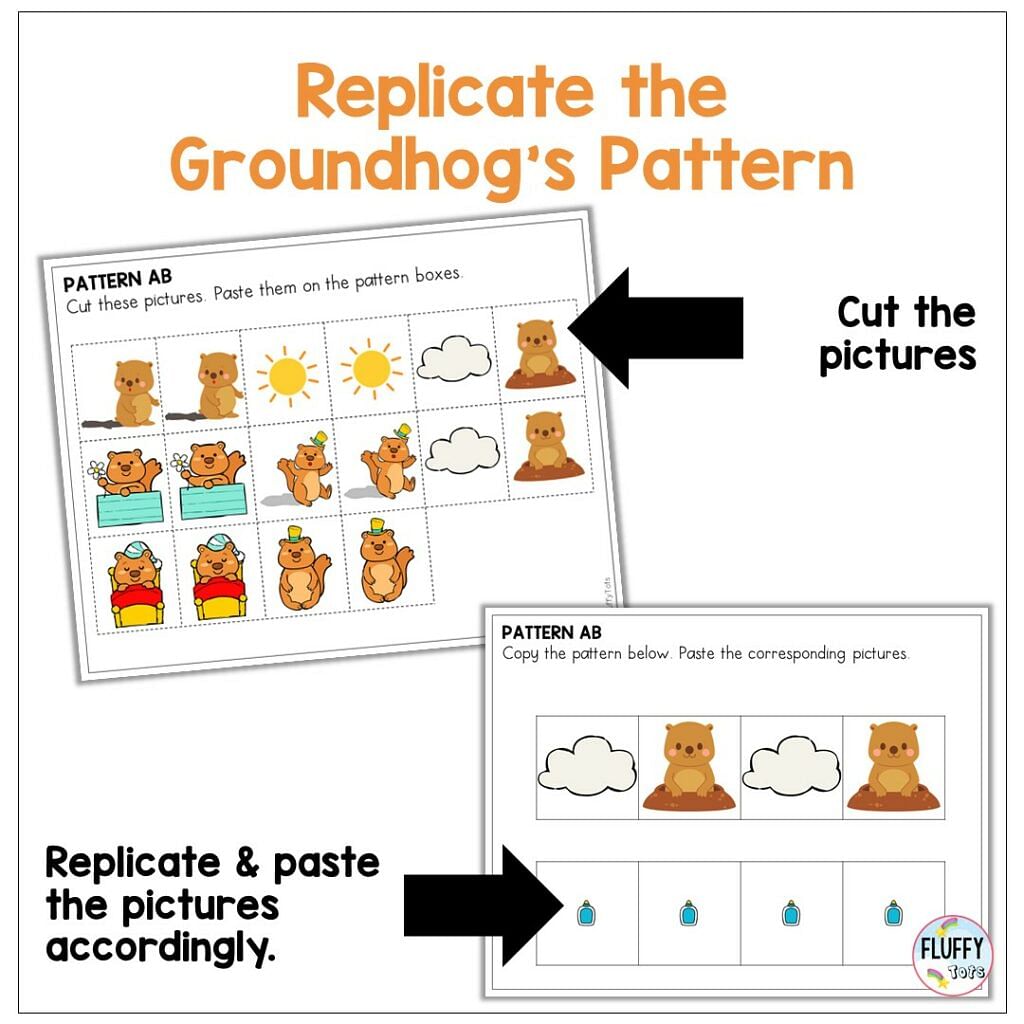 Complete the AB Pattern
A bit more challenging than replicating the AB pattern worksheets, let's have fun guessing which picture should come next after the AB pattern.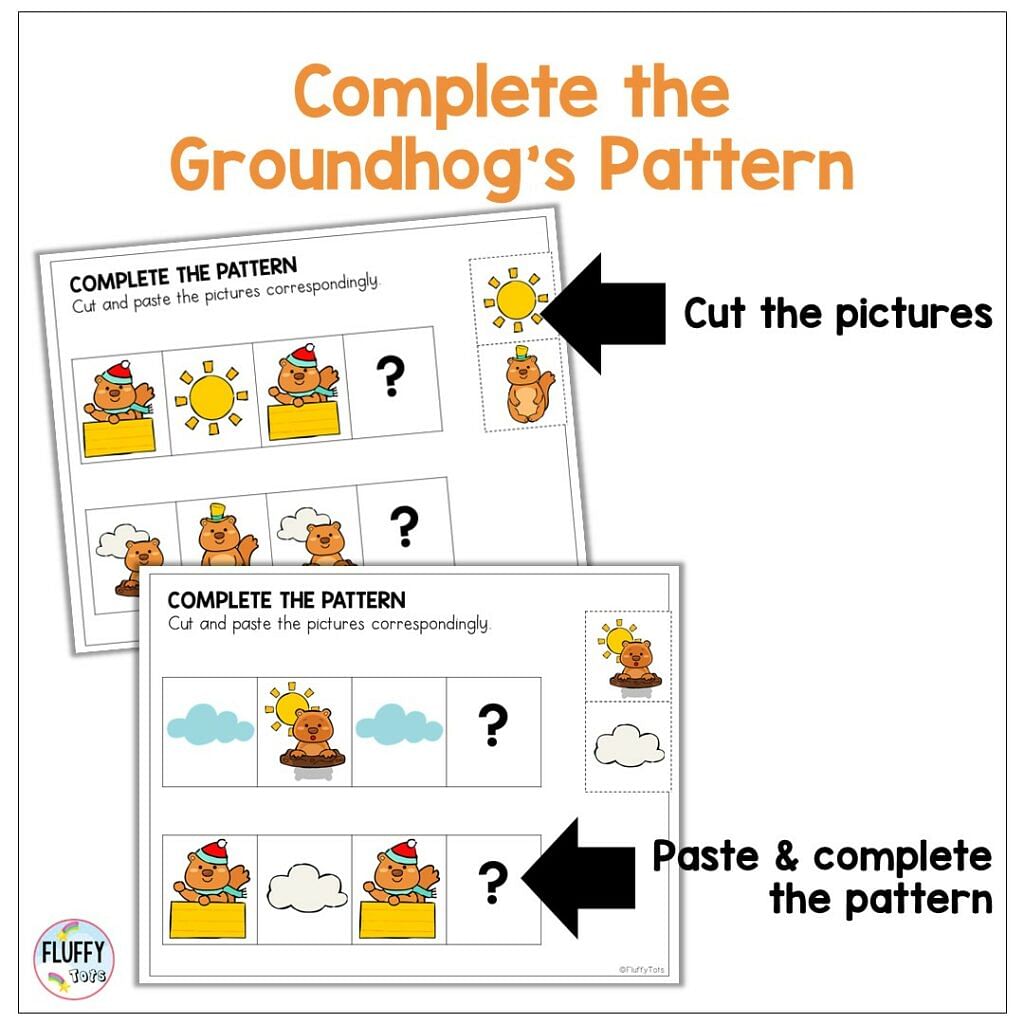 Tracing Lines with Cute Groundhogs
Pre-writing tracing practice can be daunting for little kids.
But with these adorable groundhogs, I'm sure your kids will be jumping up and down in excitement and can't wait to trace every single lines on the tracing pages.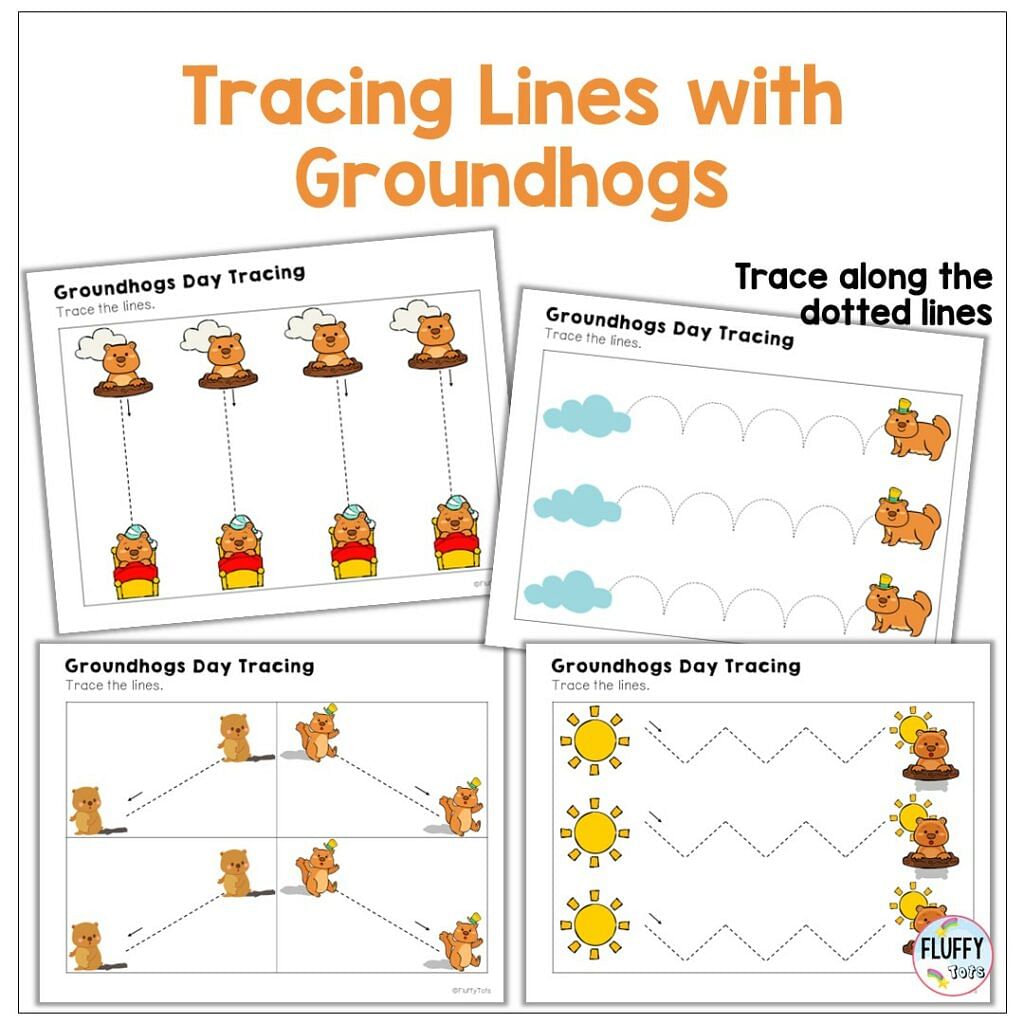 Tracing Shapes with Groundhogs
Next, we'll be practicing to trace the shapes, all with cute groundhogs.
Number Recognition
Oh this is fun.
Cut all the groundhogs (each has a number to it), then paste on the matching sun.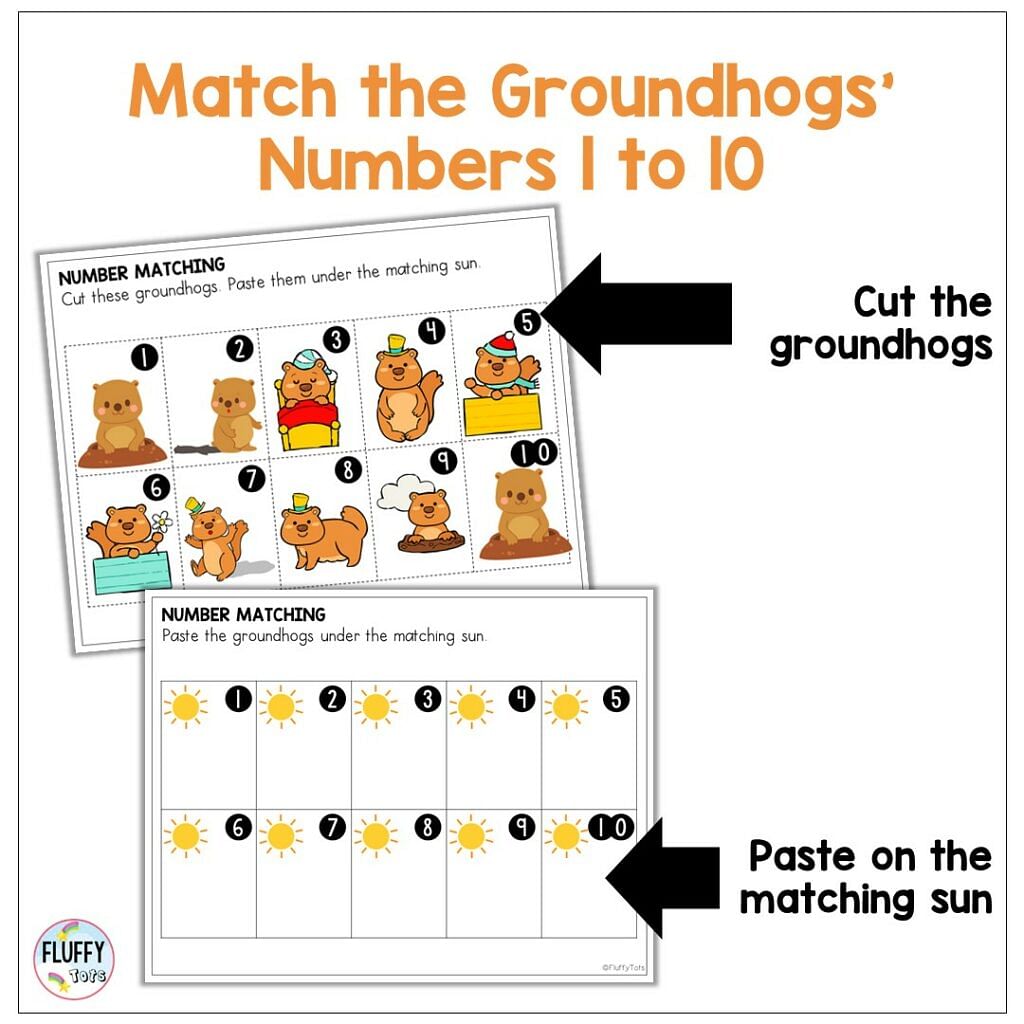 Greater than, Less than
In this activity, your kids are to determine which group has the most groundhogs.
This activity is also perfect for your kids who are yet to know their numbers or counting to 10.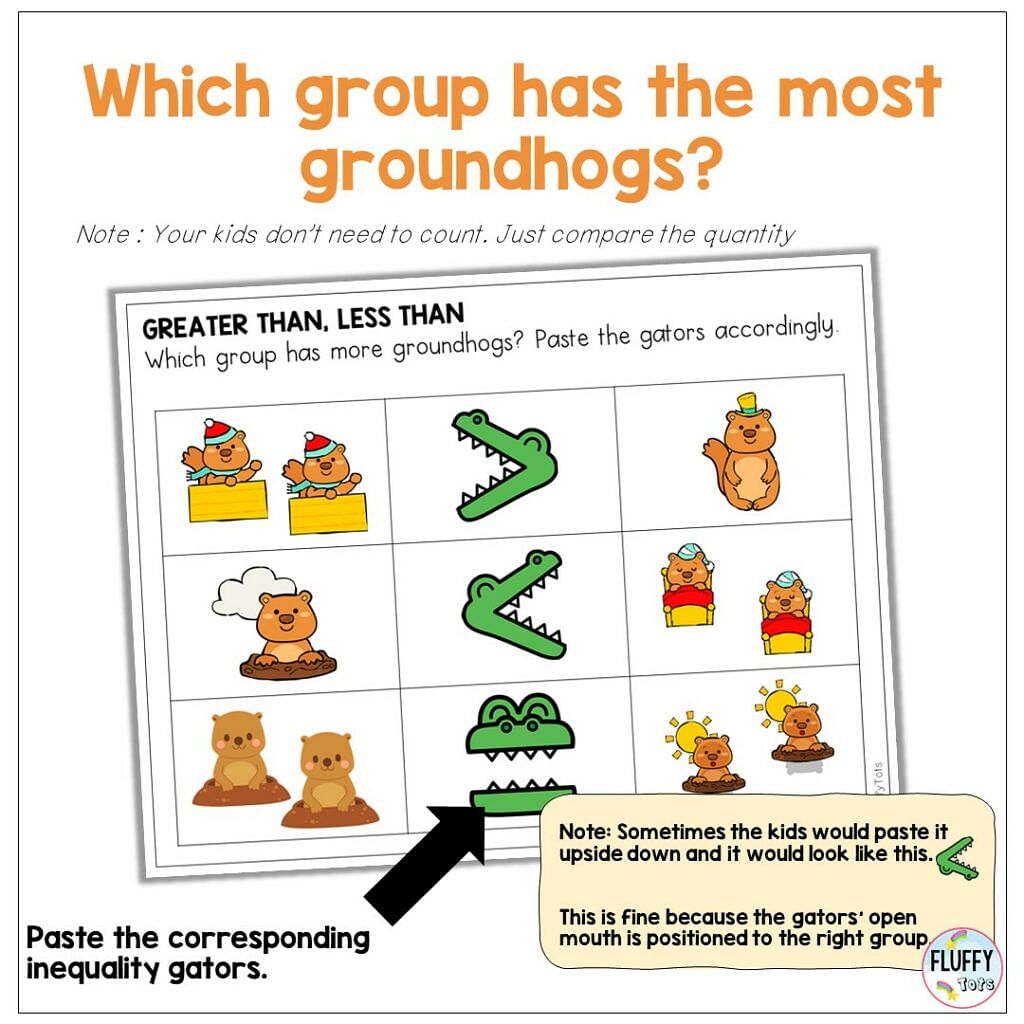 How to do this activity?
The trick is to take a look at which group has the most.
Then paste the gator accordingly.
The trick is: The gator's open mouth is to go to the group with most groundhogs.
More Counting to 10 with Groundhogs
There are more counting to 10 activities with groundhogs in this resource.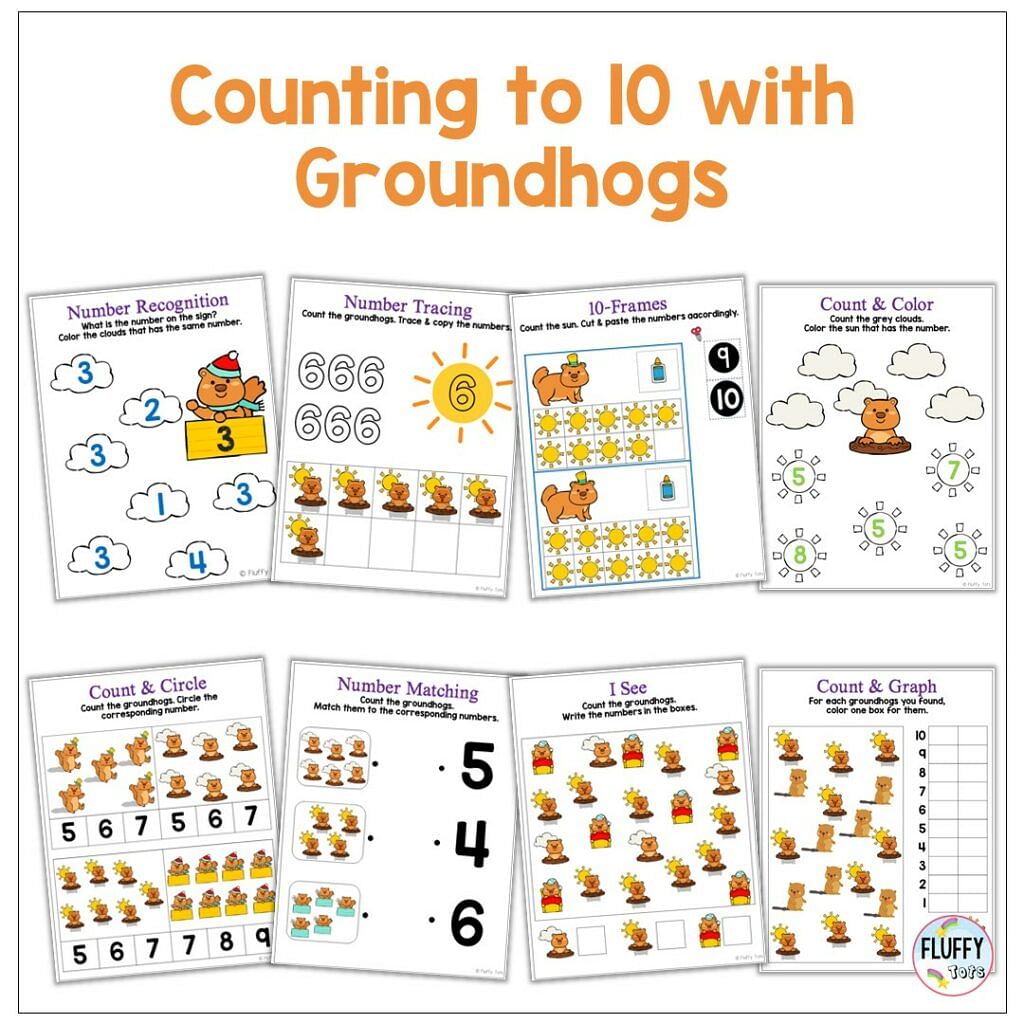 This includes:
Number recognition to 10
10-frames counting cut and paste
Count and trace the numbers
I Seek (similar to I Spy activity)
Count and Graph
and more.
Letter Matching
This activity is about letter recognition. We're focusing on lowercase letters for letters a to z.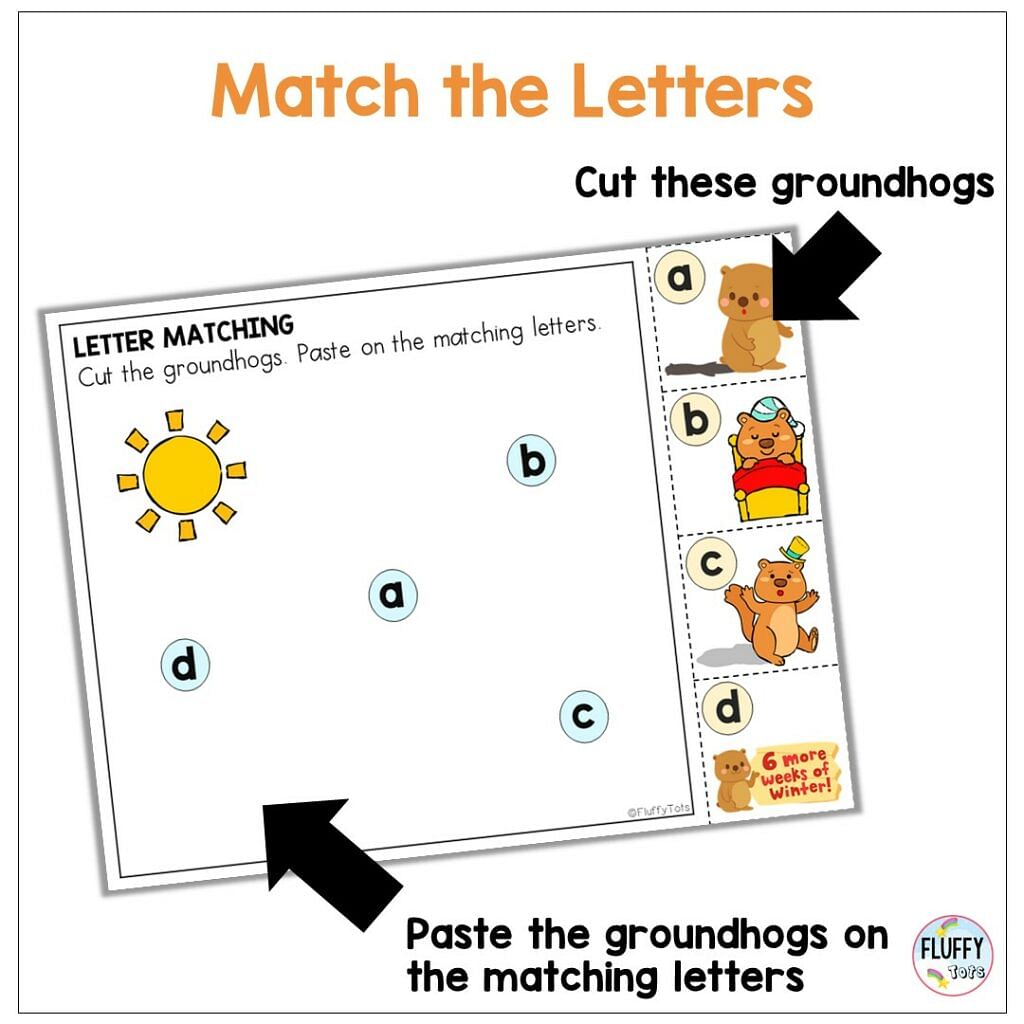 Let your kids cut all the groundhogs.
Then paste on the matching letters.
It's time for a fun Groundhog's Day week.
Shop Your Groundhog's Day Printable