How to Differentiate Your Teaching with 4 Bugs Counting Activities
Have you ever struggled to differentiate your teaching when it comes to teaching counting?
We know that every kid learns at their own pace.

Some might have already mastered counting to 10, but some might still struggle to count to 4.
With this in mind, I created a fun Bugs Counting packet aimed to help your kids practice counting to 5 and 10.
P.s : If you're looking for number orders activities, check out Bugs Number Puzzles here.
Let me share the activities that will help you.
Number 1-5 Bugs Counting Activities
For your kids who are still learning to count to 5, it'll be great for you to introduce these 5-frames activities.
Activity #1: Count the Bees, Color the Honey
Have them count the bees in the 5-frames and color the corresponding number of jars of honey.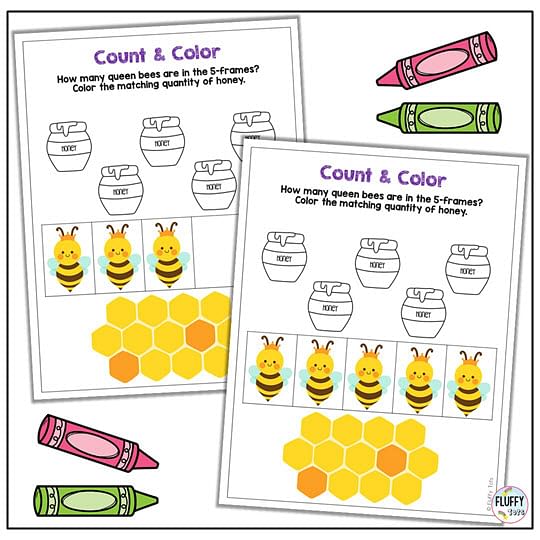 Or, to make it simpler, have them match the bee to their honey, and color the honey.
This activity helps your kids to see one-to-one relation.
While at it, count the bees and say the name of the numbers. For example, one bee, two bees, etc.
Activity #2: Say the Number, Paste the Bees
For your little learners who are just learning to count, it's best to start with counting numbers 1-3 and numbers 1-5.
Use the 5-frames to help them count and learn the quantities and their numbers.
For the below 5-frames activities, have your kids identify the number in the honey wax and paste the corresponding number of bees.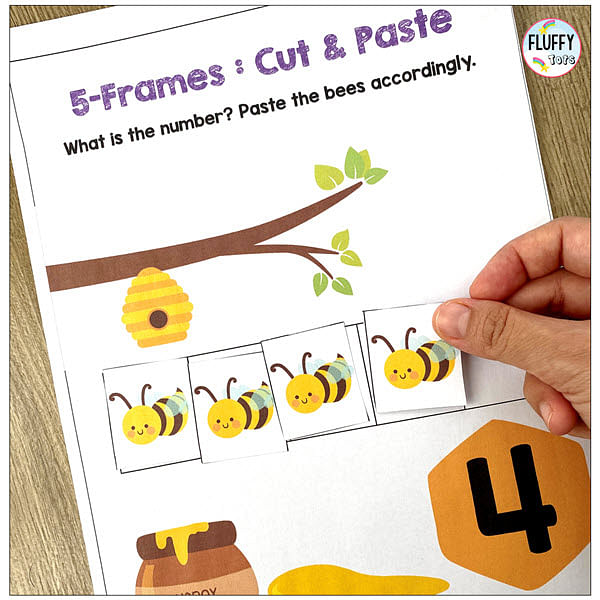 If they're unsure how many bees to paste, let them refer to the fireflies in the "Count & Trace 10-Frames" activity.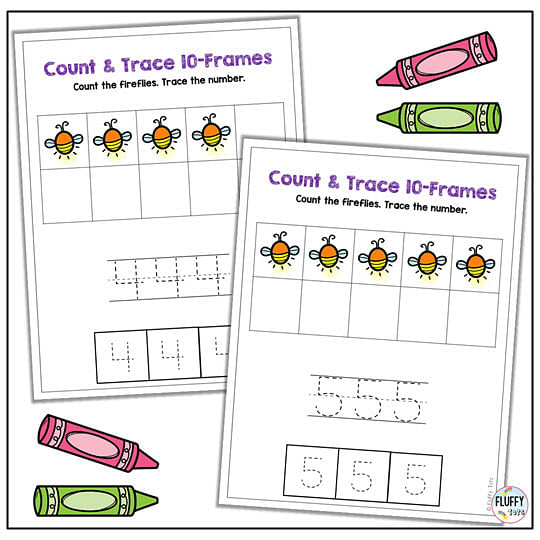 This "Fireflies Count & Trace" activity is included in the Bugs Counting Activities packet as well.
Number 1-10 Bugs Counting Activities
For your kids who are learning to count from numbers 5 to 10, these 10-Frames activities are perfect for them.
Activity #1: Fireflies 10-Frames
The below 10-frames have dots in them.
The dots are to give a hint to your kids about how many fireflies they are to paste in the 10-Frames.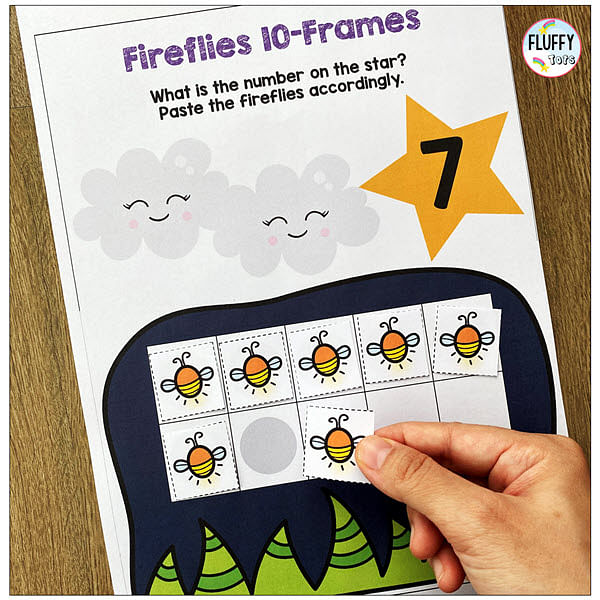 The dots are is perfect for beginning learners to gain their confidence with counting.
Have your kids identify the number in the star, and paste the corresponding number of fireflies in the 10-frames.
Activity #2: Butterfly 10-Frames
This activity is about identifying the number in the pots and pasting the corresponding number of butterflies.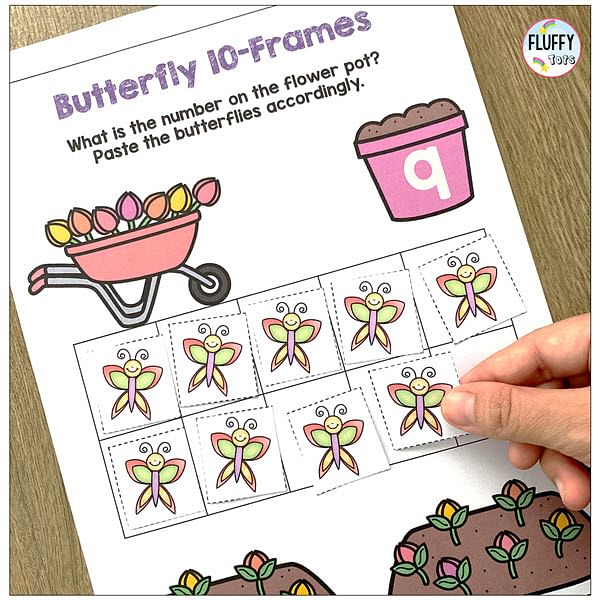 Because these 10-Frames don't give any hint, it's a perfect activity for your kids who have quite mastered their counting and are just in need of more practice.
Have your kids cut all the butterflies and paste them in the 10-frames according to the number on the flower pot.
Make it Fun with Toy Bugs!
To add more excitement, you can also use these printables with toy bugs.
P.S: This post includes affiliate links at no cost to you.
Let me share a few toy bugs that your kids will love to play with this Bugs counting printables
Pull out the bugs and have your little ones put the bugs in the 5-frames or 10-frames accordingly.
Time for fun Bugs Counting Activities!
Shop Bugs Counting Activities
Grab this Bugs Counting packet from our store here!