50+ Bugs Number Puzzles to Help You Teach Number Sequences to Kids
Do you find it challenging to teach number order sequences?
Perhaps you have tried using the number charts to show them the number order, but it won't stick.
Well, here's the thing.
Teaching counting is never easy. Have you taught your kids counting the quantity yet?
It's tricky right?
But don't worry friend, I've got you covered.
Let the Number Puzzles Come to the Rescue
Wait, what? Number Puzzles? How's it going to help?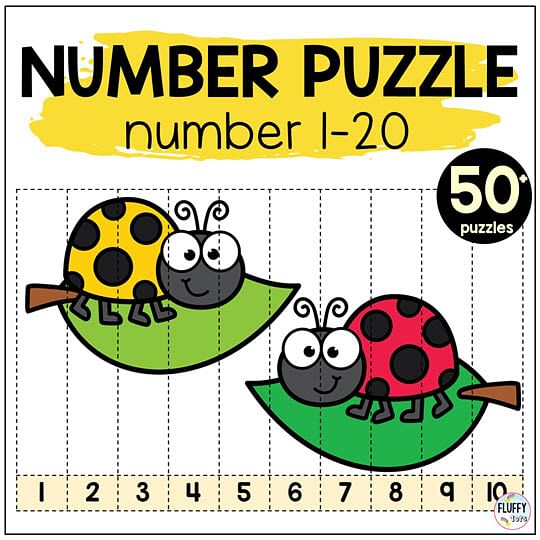 Have you heard of the saying 'practice makes perfect'?
That's how number puzzles are going to save you.
Picture this…
Picture this, your kids are solving the Number Puzzles, but they won't pay attention to the numbers.
They'd try to solve the puzzle so that it'll make a picture that makes sense to them.
Sound simple, right?
The thing is, when your preschool kids are doing tons of number puzzles. Eventually, they'll notice the numbers included.
And this will, in turn, help your young learners to remember the number orders.
Sounds wow, isn't it?
Just by having your kids solve a fun and adorable puzzle, they'll get to master their number sequence in no time!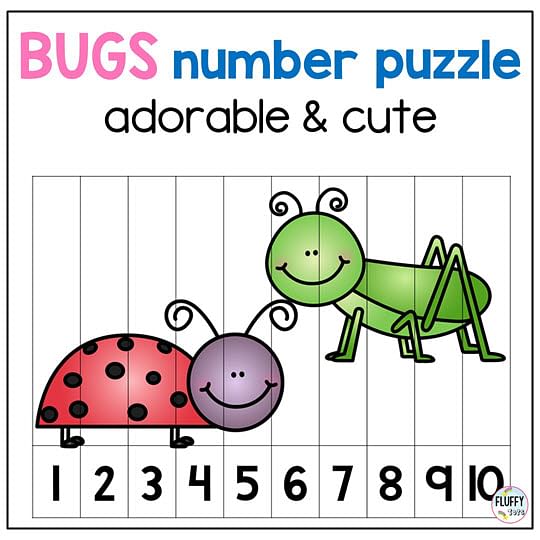 To help you finding tons of exciting number puzzles, I've created the Bugs Number Puzzles.
There are over 50 puzzles included, your kids will fall in love with the activity instantly!
But if you want to try a few puzzles, you can grab your mini–freebie here.
Shop the 50+ Bugs Number Puzzles for Your Kids
Else, just shop the 50+ puzzles for your kids to practice right away!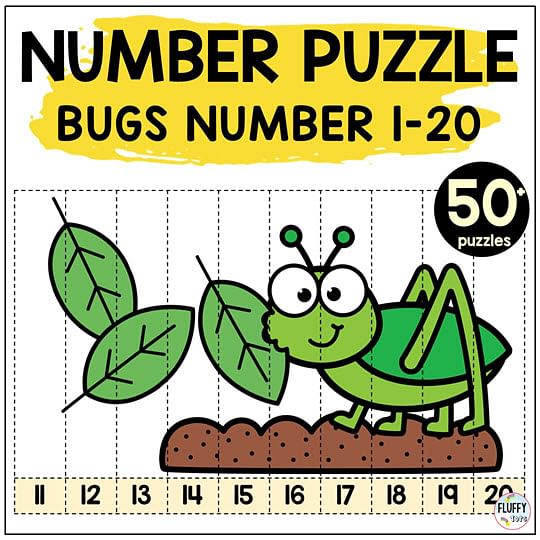 Have fun!