Ladybug Count and Clip Cards : FREE 20 Exciting Clip Cards
Tiny ladybugs are usually a bit tricky to be seen.
But for our latest printables, we enlarge those exciting ladybugs just for your kids to have some fun!
Today I would love to share with you our Ladybugs Count & Clip Cards, which will help your kids to practice counting from number 1 to number 10.
*Scroll to the bottom of this post to download your freebie!
P.S: If you're looking for Bugs Number Puzzles, be sure to check out here.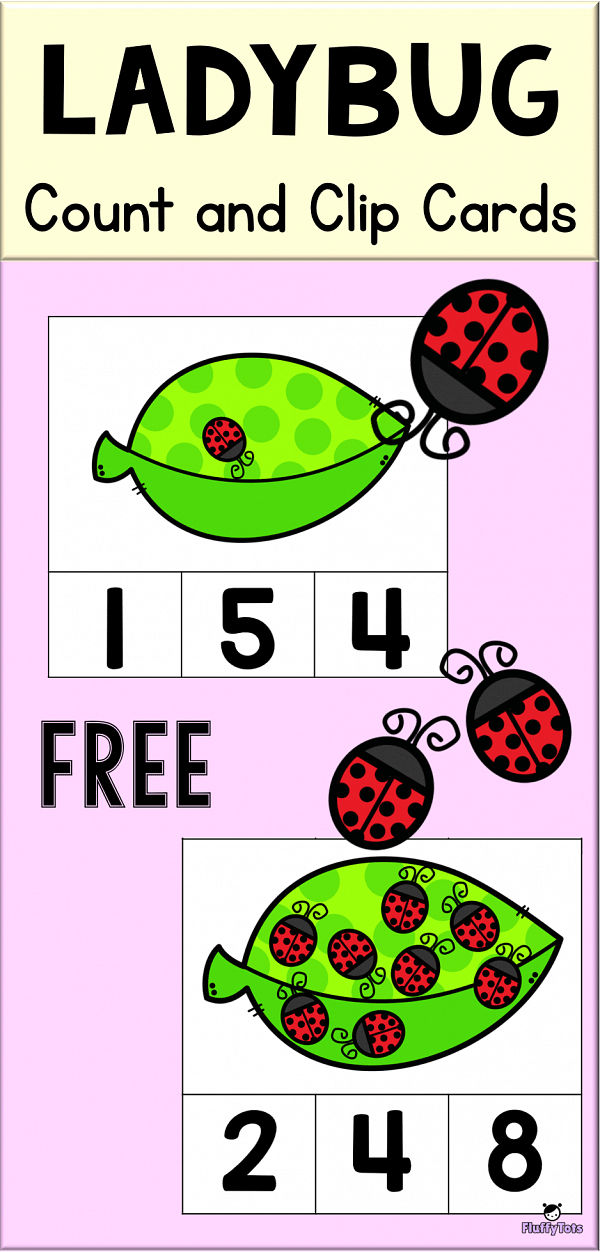 How to Prep these Ladybugs Count & Clip Cards?
This pack includes ladybugs on the leaf. Well, ladybugs love to eat leaves, right?
Each card has one leaf with a few ladybugs on it.
P.S: This post contains affiliate links for your convenience.
To turn the printable pages into count & clip cards, you can follow these steps :
Step 1, print the printable pages (you can use this printer if you wish)
Step 2, laminate the printables (this laminator will help you)
Step 3, cut the printables along the lines. Separate them into clip cards. (save your time cutting using this paper cutter)
Step 4, pull out your clothespin supply and let the fun begins!
Once you're all ready, it's time to let your kids count the ladybugs, and clip on the corresponding numbers using the cute clothespin.
Other Ways to Use
You can also substitute the clothespin with other things.
Fancy sticker – My kids love this. They'd count and peel and paste the stickers onto the corresponding numbers.
Color the numbers – The simplest way is to color or circle the corresponding numbers using washable markers.
It's time for Ladybugs counting fun!
Be sure to click here to download your FREE Ladybugs Count & Clip Cards.
Have fun!
Shop for More Bugs Counting Activities
Let's have fun teaching counting to 10 with this engaging Bugs Counting Bundle!