Easy Bugs Pattern Worksheets for Toddler and Preschool
One of the best ways to teach anything is to use the theme that our kids love.
If your kids are Bugs lovers and you wish to introduce the patterning skill, this free Bugs Pattern worksheets fit you the best!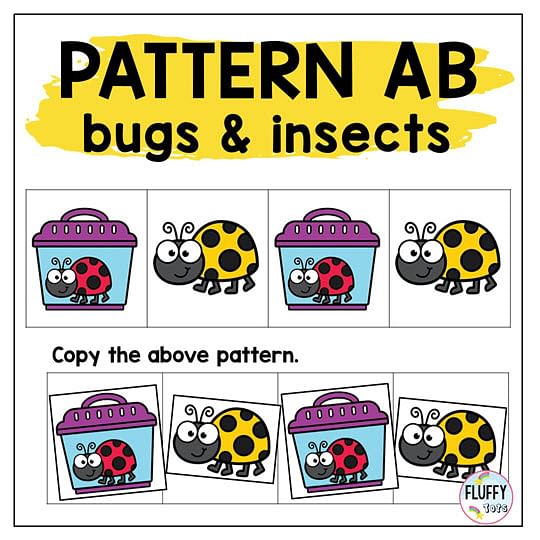 About the Bugs Pattern Worksheets Pack
The activities are simple and perfect for your toddler and preschool kids.
The first activity is about cutting, copying, and pasting the AB patterns.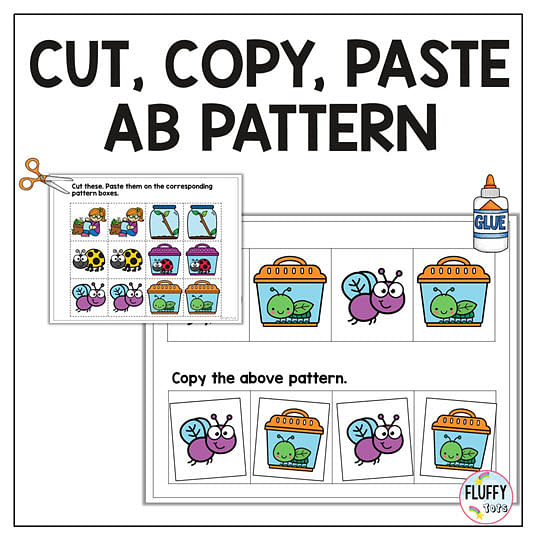 The other activity is about guessing which bug comes next in the AB patterns.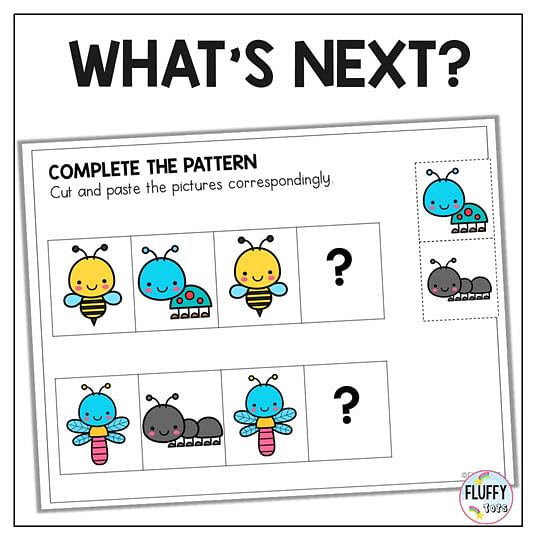 You can use this Bugs theme packet for your go-to last-minute activities or simply just for fun with your kids!
It's time for Bugs fun!
Have fun!
Shop More Bugs AB Patterns
Looking for more Bugs AB pattern activities?