Exciting 200+ Bugs Count and Clip Cards
Maryam loves to do count and clip cards. She finds it fun to do counting with some adorable smiling animals.
She would smile and look so happy while doing them.
Furthermore, doing several count and clip cards sets also help her to understand better regarding number concept.
Especially on how to count beyond number 5, and recognizing those numbers and what to call those number symbols.
But, she's a type of kids that easily gets bored.
She can play with watermelon count and clip cards, but for the next session, no more watermelon for her.
She loves to play with variety of things.
Hence, I made some kind of bundle of count and clip cards; which is the Bugs Count and Clip Cards packet!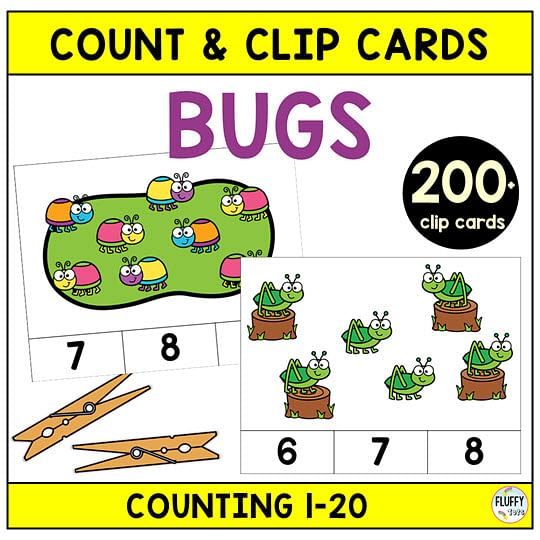 About the Bugs Count and Clip Cards Pack
200+ count and clip cards jam-packed with bright and adorable bugs, this resource will definitely going to last your kids for a week worth of math activity!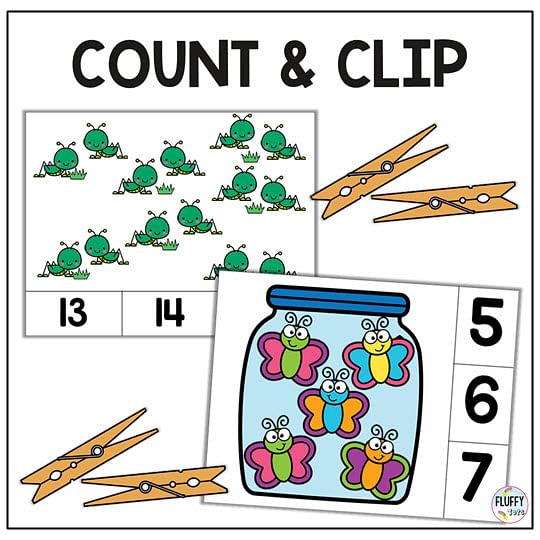 Just look at the friendly grasshopper and butterflies in the jar, your kids will surely have a blast practicing counting!
I have also includes 10-frames bugs in this pack.
This is to help your kids who are beginning to count from number 6, to understand how to count the number 6 to 10.
Other Ways to Use
If you're out of clothespin, you can always use this resource using other materials.
One of the most simple ways is to count and circle the corresponding number, or your kids can color on the numbers.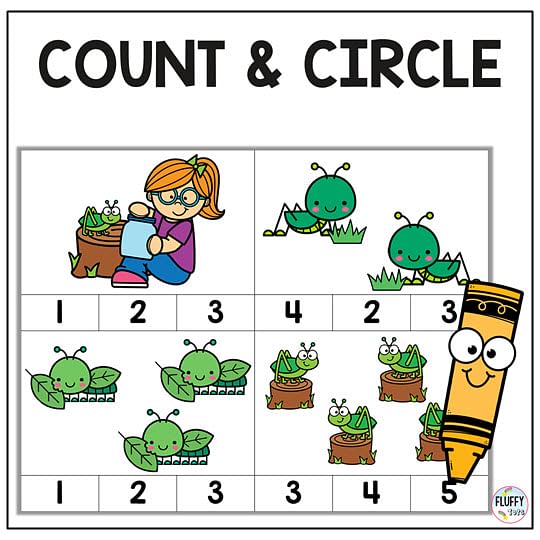 Or for more fun way, let them have the honor to use your highlighter and highlight on the corresponding numbers.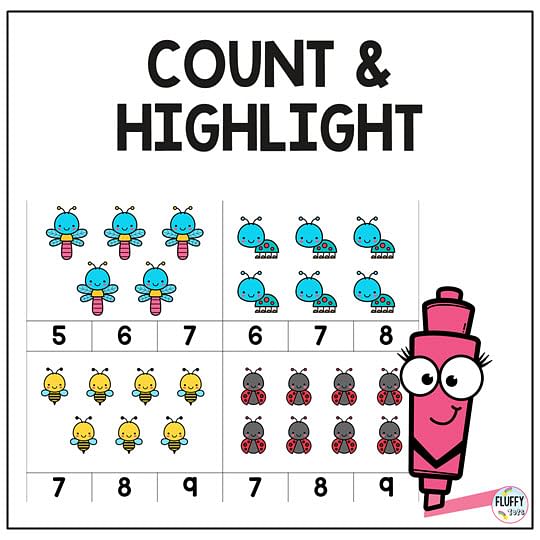 Ready for fun Bugs counting?
Shop 200+ Bugs Count and Clip Cards
It's time to pull out your clothespin, and have fun counting all the adorable bugs!