Fun Easter Egg Printable AB Pattern Worksheets
Are you looking for Easter Egg printable activities?
This Easter Eggs Pattern is perfect for your preschool and kindergarten kids, especially those who are just beginning to learn about patterns.
This resource has 6 strips of AB pattern activity.
Little kids usually take a bit more time to learn and grab about the new concept before they can master it, hence the repetition of the ABAB pattern in this activity.
How to Use the Easter Egg Patterns Printable
First, cut all the eggs.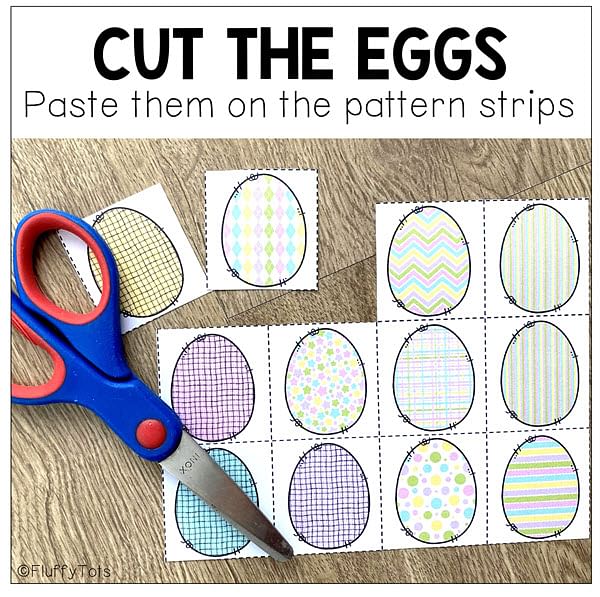 Next, line up the possible eggs for the pattern strips that your kids will work on.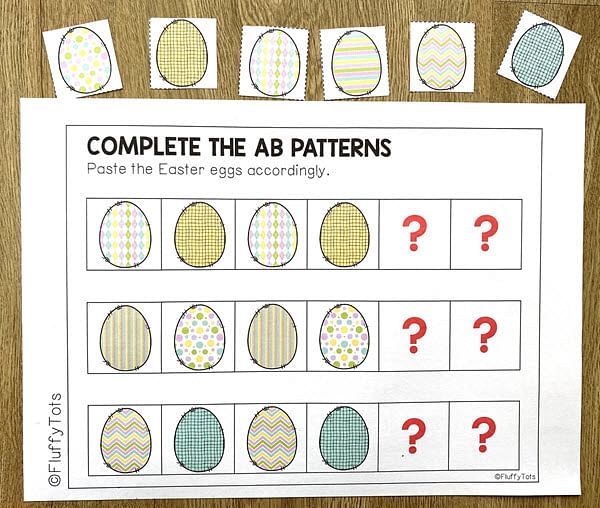 Then, demonstrate to your kids about what is pattern and how to solve them.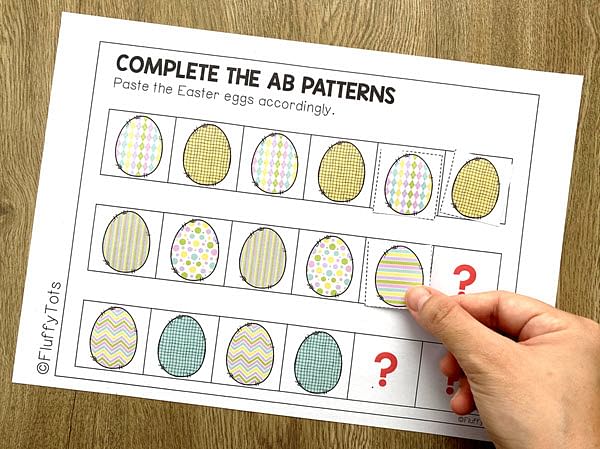 How I Introduce Patterns to My Preschoolers
The way I did it, I'd point out the egg pattern – for example, we start with this colorful egg, then the yellow egg comes. So next would be the colorful egg again.
Then brainstorm together what the following eggs would possibly be. Do their first pattern activity together.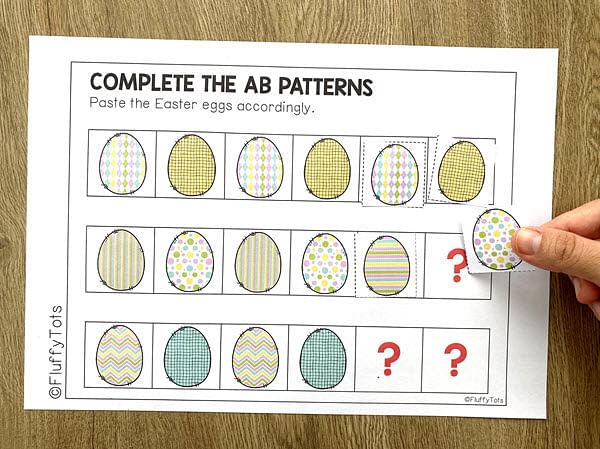 Allow your little kids to take their own time to learn this new concept.
If they are not ready or don't have a clue about what comes next to the pattern, invite them to help you paste the eggs into the corresponding pattern strips.
Eventually, they will get to understand how the pattern works.
Shop More Easter Pattern Worksheets Pack
Enjoy more pattern activities with friendly eggs, bunnies, and carrots using our Easter pattern activity pack here.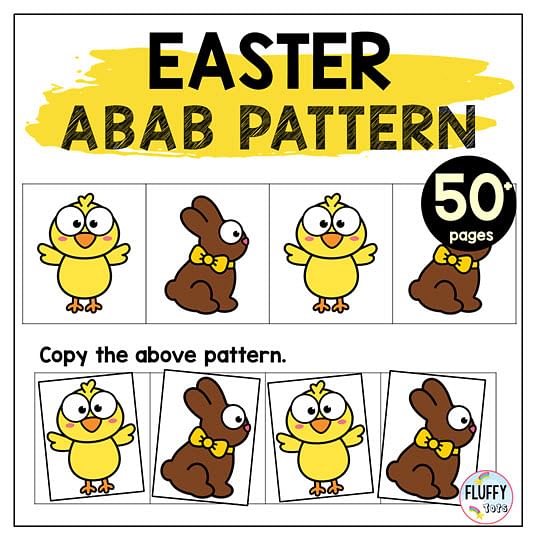 More Easter Egg Activities
For more Easter Egg printable activities, keep on reading the posts below: