6 FREE Dinosaur Puzzle Printable That Will Excite Your Preschool Kids
Dinosaurs are among the first thing that my kids love, even though they've never really met one real Dinosaur.
We used to go to a Dinosaur museum every year that has an interactive exhibition.
Our Dinosaur Puzzles Printables has easily become one of the favorite activities among my kids.
Let me share a bit about this free Dinosaur worksheet; you can download the freebie at the bottom of this post
PS: For more Dinosaur printables activities, check out this Dinosaur Lesson Plans
What's Included?
This free preschool Dinosaur printables include 4 Dinosaur puzzles, and 2 Dinosaurs' eggs puzzles.
Each of the Dinosaur puzzles is already pre-scrambled. This means you won't need to pre-cut anything, just hand the Dinosaur printable worksheets to your kids, and let them solve the puzzles.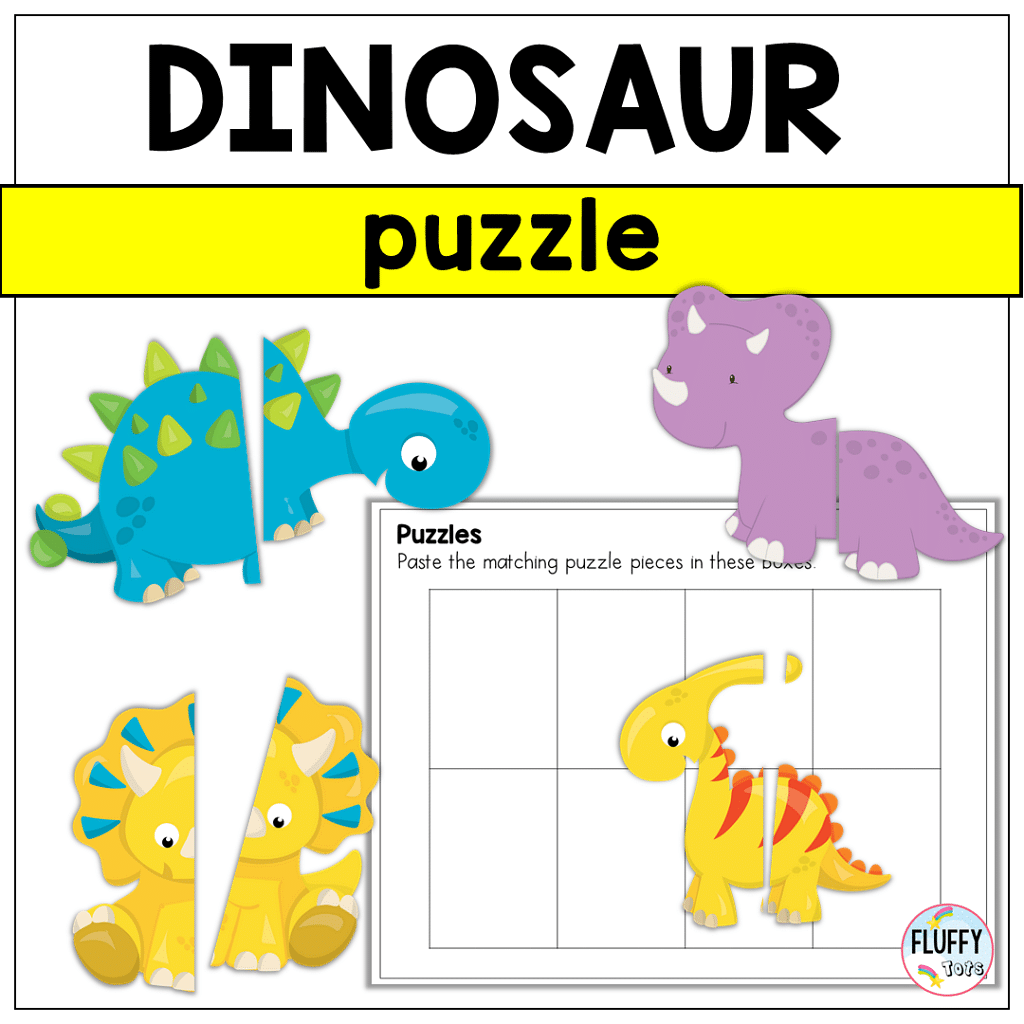 There are also empty boxes included; this is for your little ones to paste their completed Dinosaur puzzle on.
How to Do the Dinosaur Puzzle Activities?
These Dinosaur activities are super easy to set up; you can whip it at the last minute!
To do this activity:
First, pick an easy puzzle set to set the mood. I would suggest to go with the eggs puzzle first.
Then, have your little ones cut the pre-scrambled Dinosaur puzzles by themselves.
Once they are done with the cutting part, guide them to piece the puzzles correspondingly.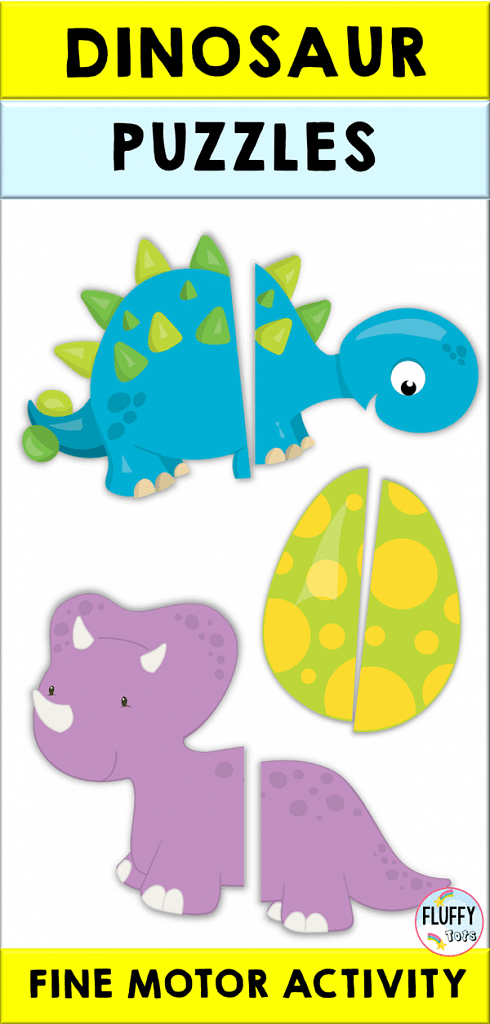 Simple tips to help your kids:
For your little toddlers who are just beginning to learn how the puzzle works, it's best for you to help them with their first puzzle activity.
First, have your little munchkins take half of the purple egg, then find its missing purple piece.
Then, have them paste the matching pieces together.
Repeat this activity until all the puzzles are completed.
Now, let's have some Dinosaur fun!
Be sure to click here to download your free preschool Dinosaur Puzzle printables.
Have fun!
Shop More Dinosaur Printables Activities
Let the fun continue, shop the Dinosaur Activity pack here for more fun Dinosaur printable activities!
Among activities include picture matching, scissors cutting, pattern, and more…