Fun 3 Pages Mother's Day Tracing Pages Worksheets
Are you looking for easy activities for this coming Mother's Day?
You're not looking for craft activities, but you wish for a fun and adorable printable activities?
This Mother's Day tracing pages packet will give you a big hand. (scroll down to the end of this post for download link)
P.S: You can find Father's Day tracing pages here.
Let me share with you a sneak peek of the tracing worksheets included.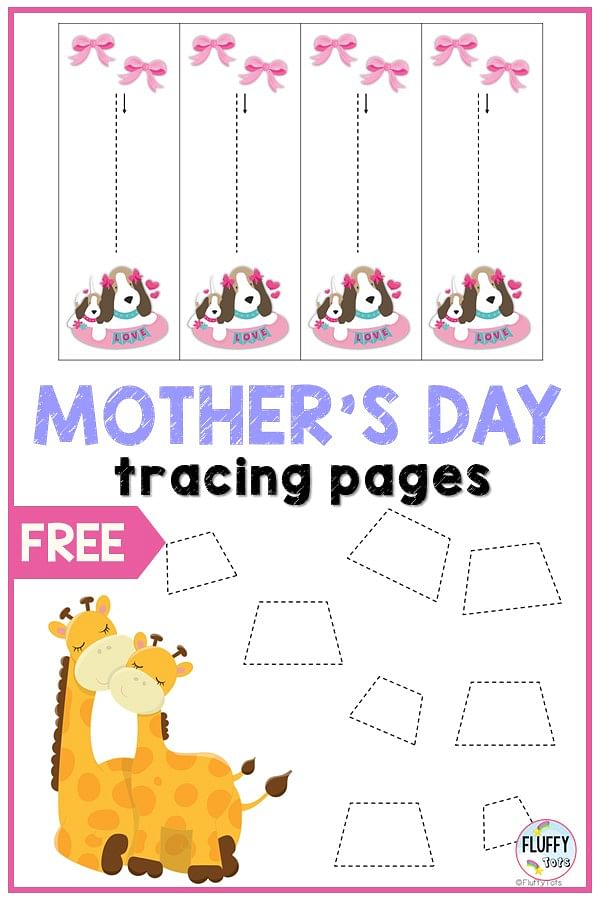 Tips to Reuse the Mother's Day Tracing Pages Pack
This tracing worksheets packet is about mother-and-baby animals.
Your little ones will get to trace lines, shapes, and mazes from the baby to its mothers and vice versa.
P.S: This post contains affiliate links at no cost to you
One tip for you if you wish to reuse the printed activities – Sheet protector :
Grab a sheet protector.
Slip the activity paper into the sheet protector. There you go!
Have your kids trace the pages using washable markers on the sheet protector.
Now, let me share with you the sneak peeks of this exciting Mother's Day Tracing.
Tracing Activities #1: Tracing Lines
Your toddler and preschool kids will get to trace horizontal lines, vertical lines, and more.
Each tracing page has arrows at the beginning of the line.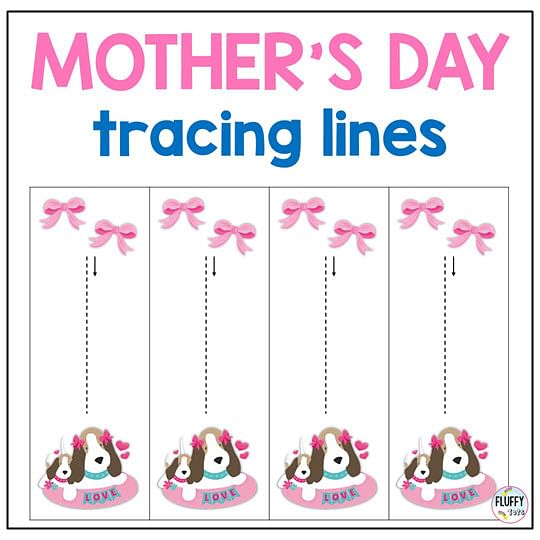 Tracing Activities #2: Tracing Shapes
There are also tracing shapes activities.
You'll get to trace circles, triangles, heart shapes, and more with cute mom-and-baby animals.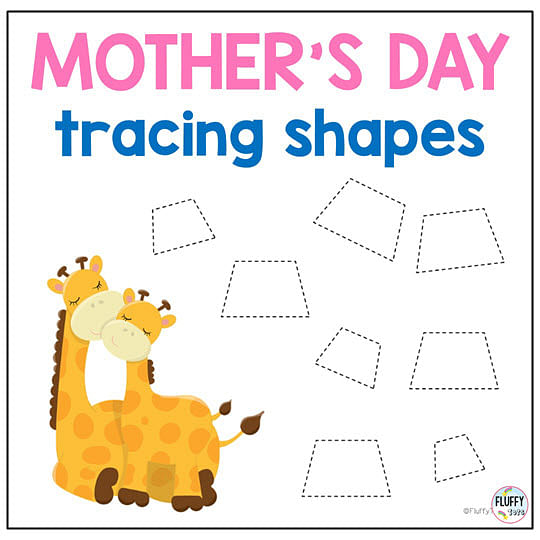 Tracing Activities #3: Tracing Mazes
Let's have fun tracing mazes.
Help the kitten finds its mommy.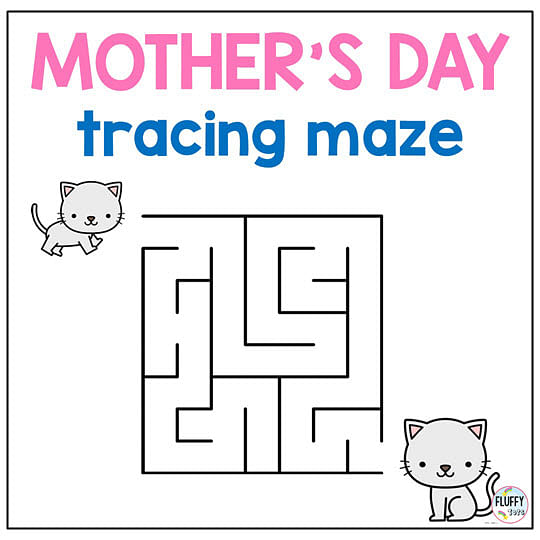 Turn The Mother's Day Tracing Pages to Playdough Mat
You can also turn this set of activities into Playdough Mat!
Pull out your playdough supply, and let's get it rolling.
Roll the playdough on each tracing line and shape. So much fun!
Ready for a fun Mother's Day tracing activity?
Click here to download your Mother's Day tracing mini-freebie.
Have fun!
Shop 50+ Pages Mother's Day Tracing Activities
For more Mother's Day-themed tracing activities, shop your 50+ pages of Mother's Day tracing worksheets packet here.