4 Fun Jellyfish Printable Puzzles for Kids and Toddlers
Toddlers love to put things together. At least that is what I noticed.
Hannah, our 3 years old love to do puzzle. She likes to piece things together and proud to see the end result however it may appear.
Thus I decided to create Jellyfish Printable Puzzles for Kids to add more variety to her play.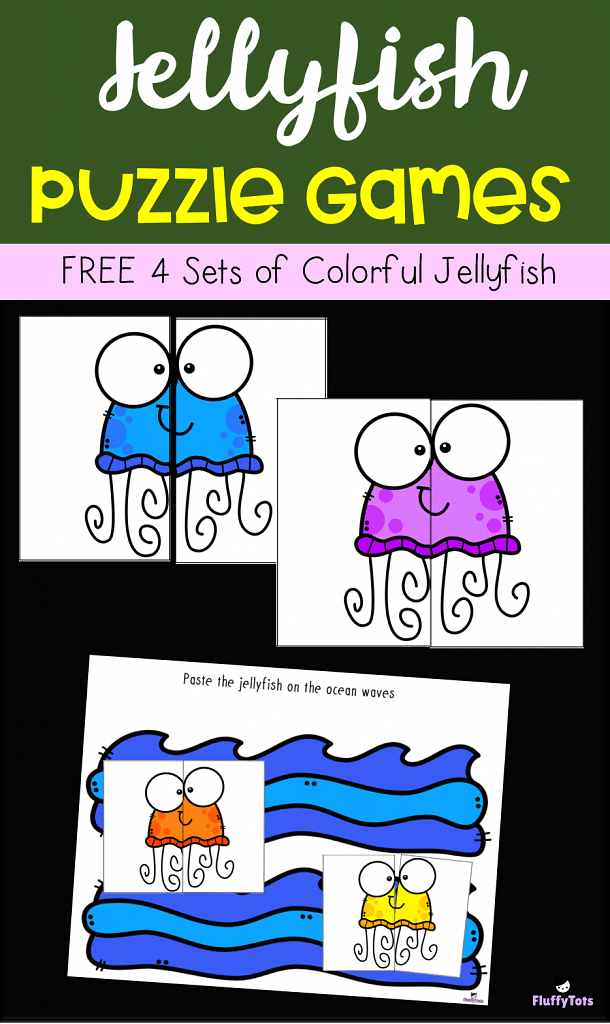 About the Jellyfish Printable Puzzles for Kids
This puzzle worksheets has 4 jellyfish of different colors. All jellyfish are smiling cheerfully.
Well, cheerful jellyfish makes happy kids, right?
There are purple jellyfish, blue jellyfish, orange jellyfish and yellow jellyfish.
Prepping Jellyfish Printable Puzzles
This post contains affiliate links for your convenience.
This is a low prep activity. You will love it instantly!
But first, you need to have these 3 things :
To prepare for this game, first, you need to print the free printables.
You can download it for free. Scroll to the bottom of this post to find the download button.
Then, cut all jellyfish into half.
Don't worry, you don't need to use any ruler or make any guess. I already put a cutting line on each jellyfish.
Just cut along the line.
And, you are set!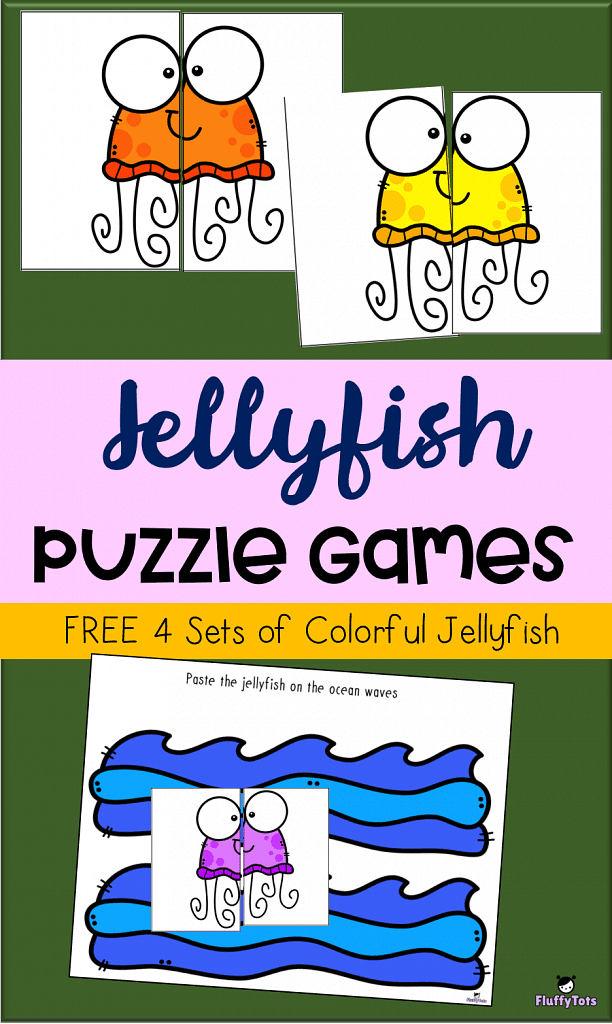 How to Use the Jellyfish Puzzle Worksheets
If your child or your class are toddlers, you might want to show them first.
Put the jellyfish pieces together. Show them how to do one set of jellyfish puzzle.
Once they have understand, they will want to do the other puzzles all by themselves.
Oh, don't forget to hand them some glue.
After they have done, let them paste the completed puzzle on the ocean waves background.
Oh, the jellyfish is swimming in the ocean!
Get the FREE Download
This puzzle printable is free. Grab it by clicking the download button below. Have fun!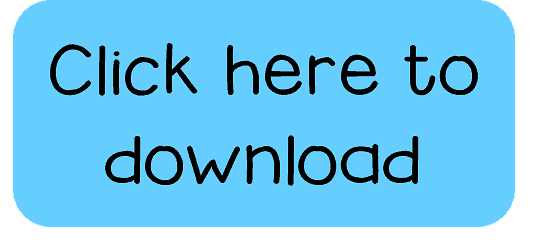 Shop More Ocean Animals Activities
Looking for non-screen and ready-to-use Ocean Animals activities?
Check out our Ocean Animals BUNDLE here!