6 Easy Activities for Dinosaur Lesson Plan
Do you know what the difference is between the dinosaurs Brachiosaurus and Stegosaurus?
I do.
One has a longer neck, and the other has more spikes. Haa.
My kids love to quiz me about the dinosaurs' names; I've become an unlicensed paleontologist at home.
There's also a distinct difference between T-rex and the other dinosaur that I can't remember, which looks very similar to T-rex.
Anyway, if you're looking for dinosaur lesson plans for your toddler and preschooler, I have some ready-to-use printables.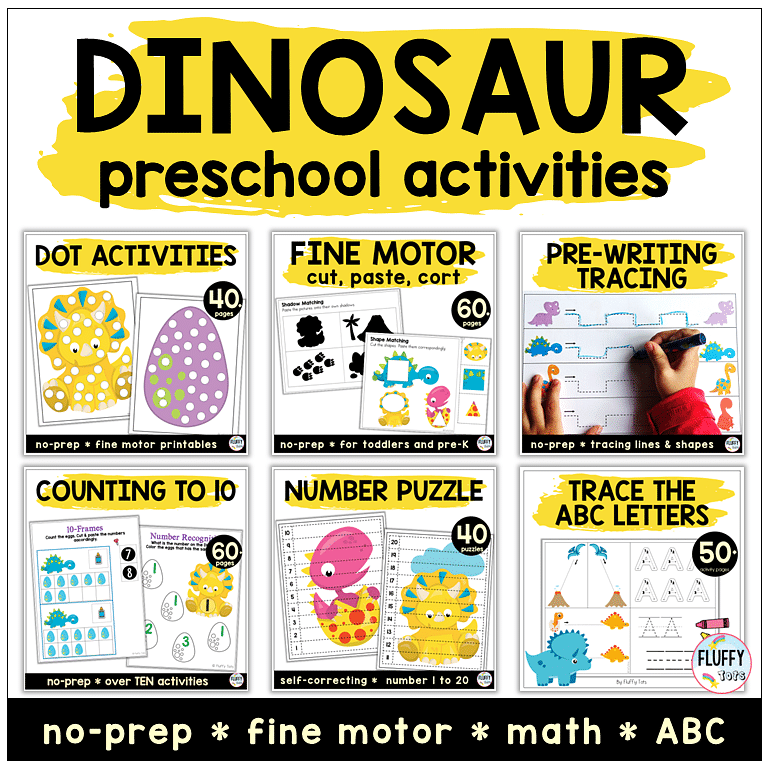 PS: For ideas to play with Dinosaur toys, check out this post.
Your kids don't have to know the dinosaur's name by heart; just having an obsession with the dinosaur would do.
#1: Dinosaur Fine Motor Printables
My little toddlers love to play with scissors.
They'd cut their hair, their shirts, their pants, and my indoor plants.
If you're having the same thing going on with your littles, you might want to give them something to work on with their scissors practice – and that is lots of cutting printable activities.
Let's take a peek at some of our dinosaur-cutting fun.
PS: Your toddlers and preschoolers would be jumping up and down with your permission to let them use the scissors and glue.
Get them to cut out all of the dinosaurs from these cutting pages.
Or cut the dinosaur scrambled puzzles and have them piece them together.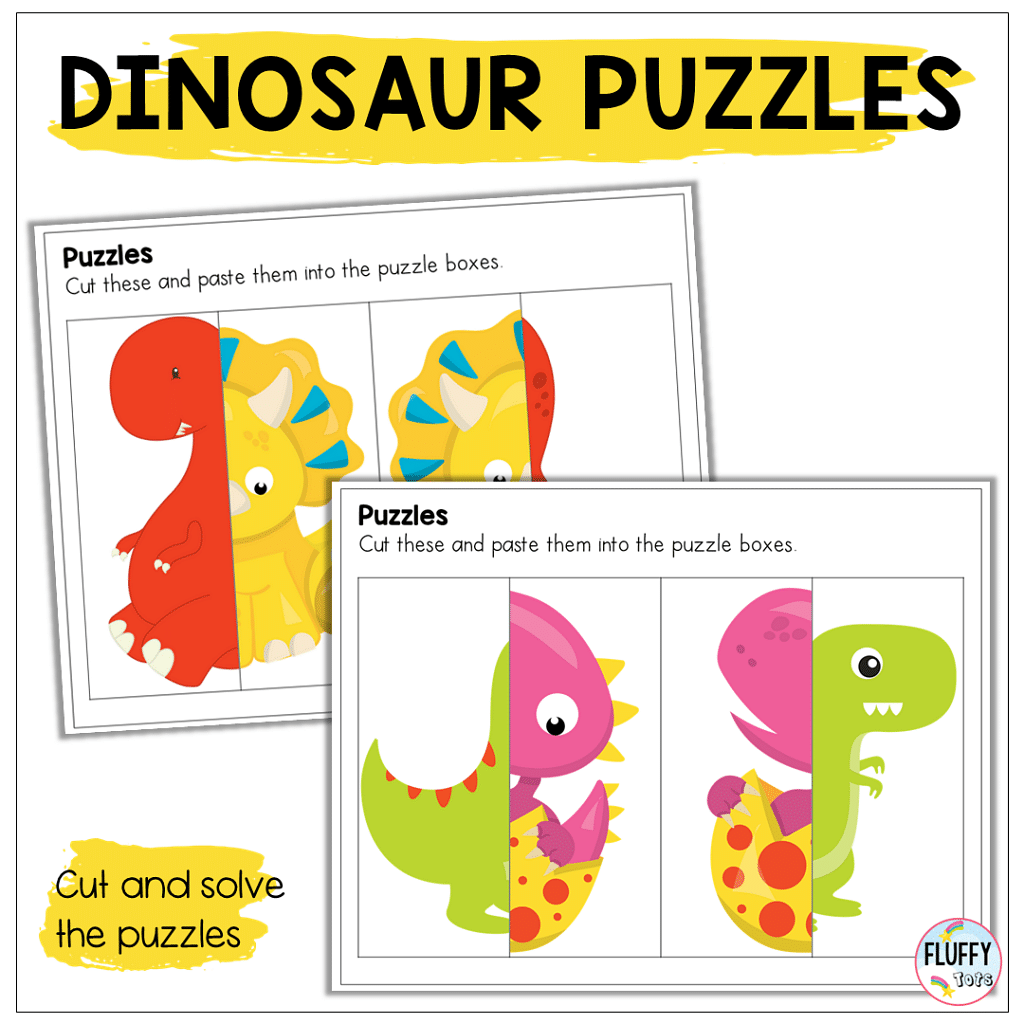 Or cut all the adorable dinosaurs and sort them according to their sizes and colors.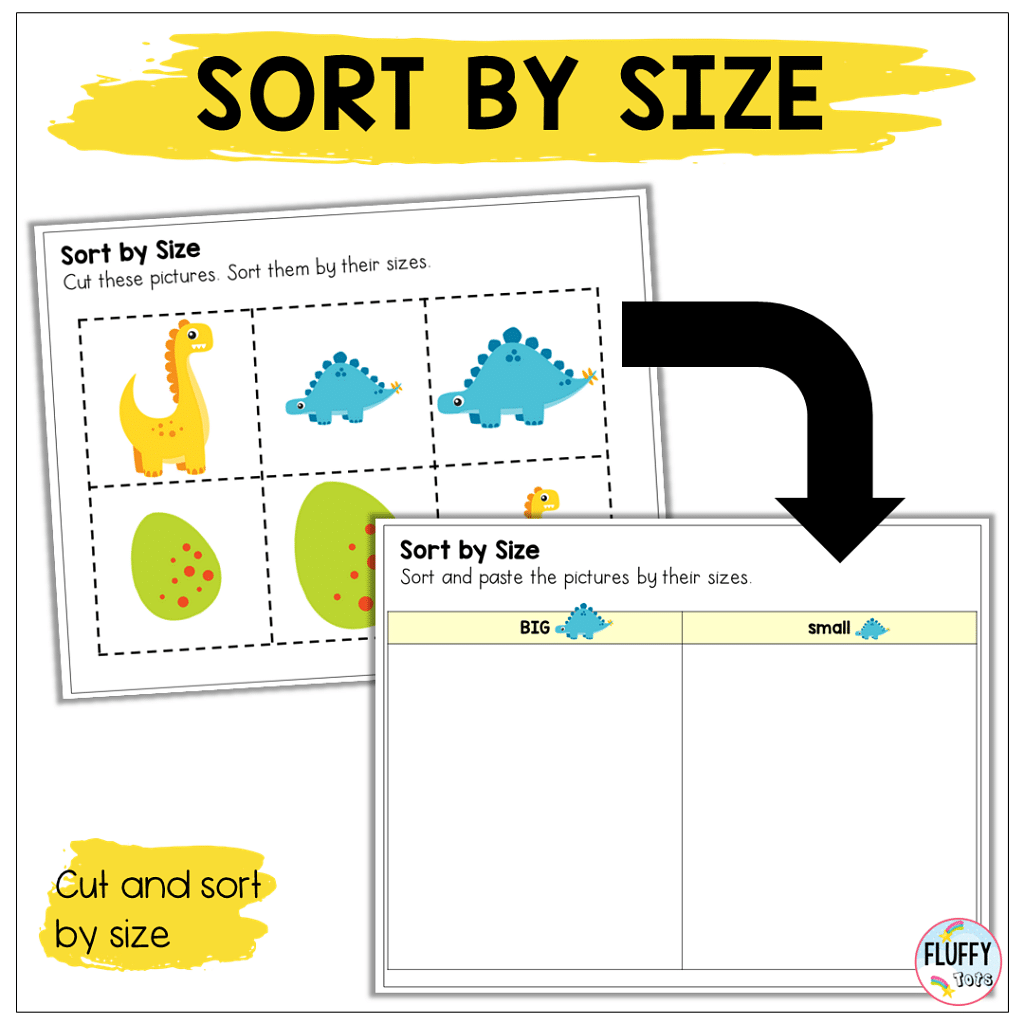 Or cut the dinosaurs and paste them onto the matching shadows.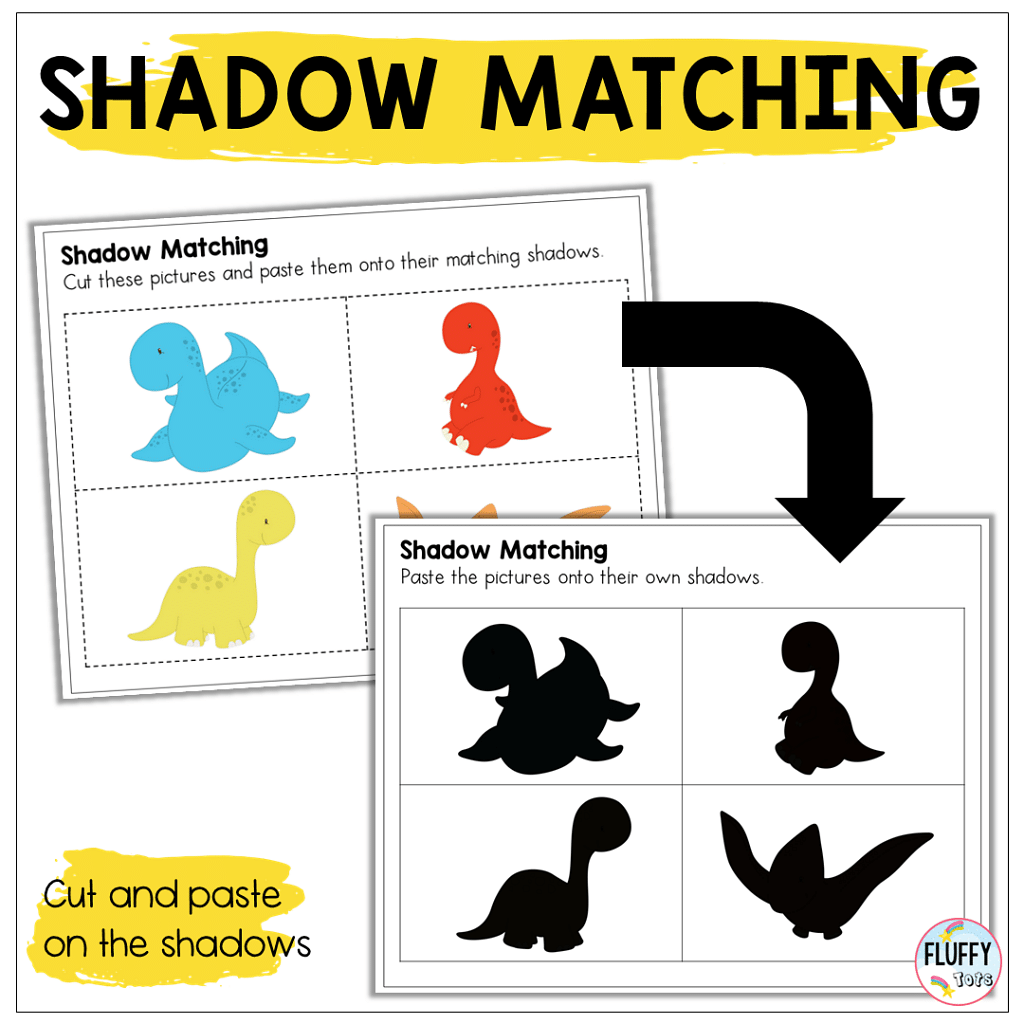 Oh, there are also some pattern activities for them. Cut and replicate the AB pattern, and there's also cut and complete the dinosaurs pattern.
Can you imagine the busyness your little ones will have in a week?
Plus, they will get to practice their scissors-cutting skills in a more fun way.
My kids loved these activities so much that they kept asking for more.
You can grab all of these dinosaur hands-on printables here.
#2: Dinosaur Dot Pages
The easiest printable activity that has proven to keep my kids occupied by themselves over and over again is the dot printable pages.
Just print the pages, and you're ready in no time. Oh, adorable pictures weigh a lot to entice your kids.
These Dinosaur Dot pages are jam-packed with cute dinosaurs; your kids will find them irresistible.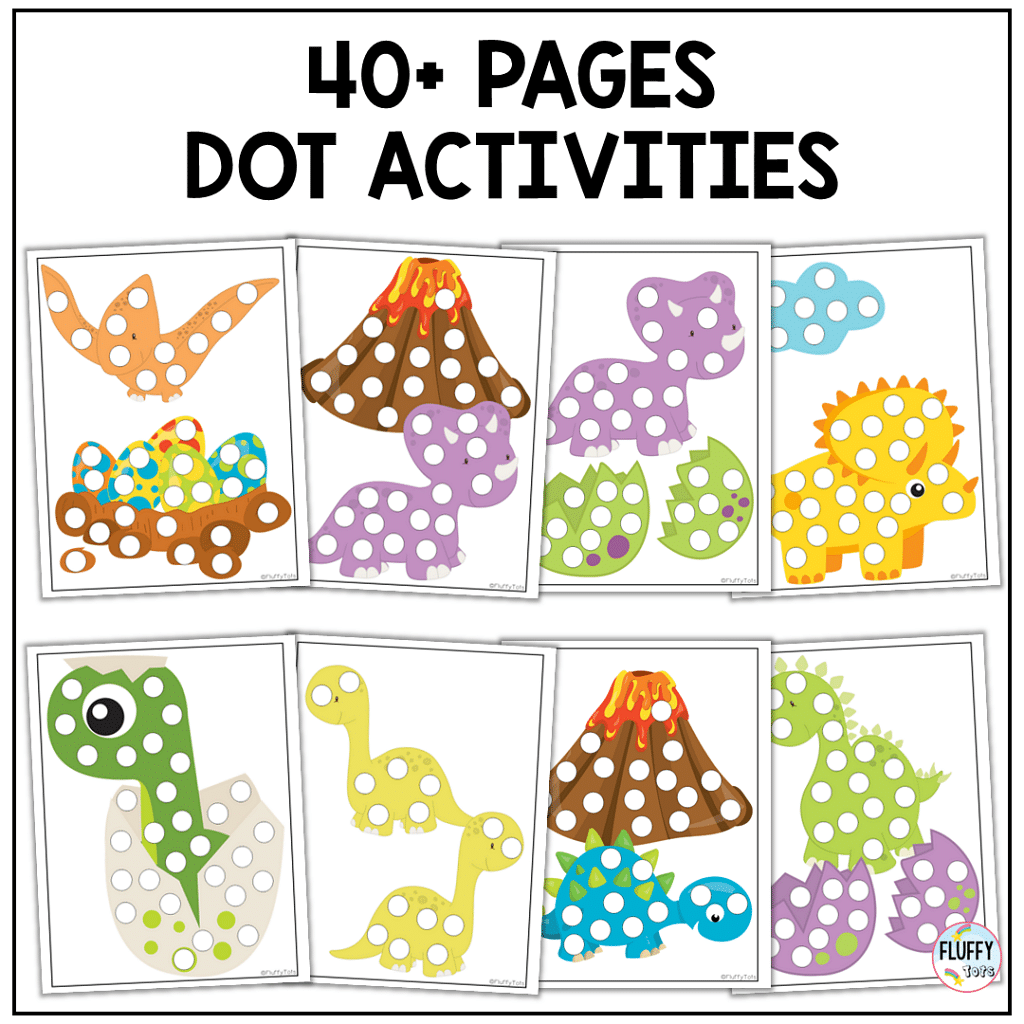 Plus, this kind of activity is perfect for your little ones who can't hold their scissors yet, and for your little learners who are learning colors.
You can use this activity with dot markers, or if you don't have any of those (like me), using dot stickers is perfect too.
My kids love to peel the stickers and put them into the dots. It's an easy way for your little munchkins to practice eye-hand-coordination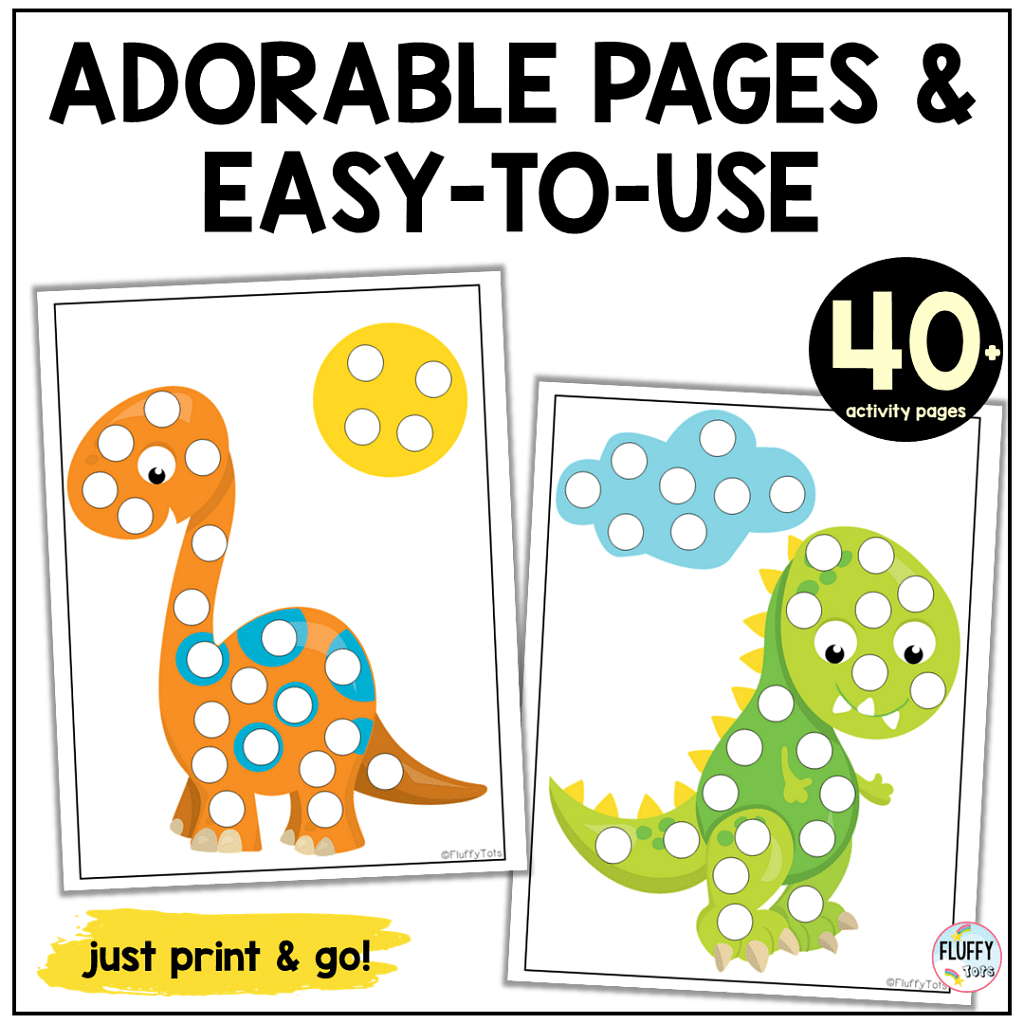 3 more ways you can use these dot pages are :
Pom poms – Have your kids pinch the pom poms using a thong, and put them into the dots. Oh, it will be more fun if you glue on the dots so the pom poms would look exciting
Q-tips dipped in watercolor – This is perfect for messy play
Color the dots – Just color in the dots using your crayons
#3: Dinosaur Pre-writing Tracing
Pre-writing tracing is one of the many essential skills for little kids before they dive into academic topics.
By practicing tracing lines and shapes, your little learners will find tracing the letters and numbers smoother.
Let's have fun tracing the lines with adorable baby dinosaurs and eggs.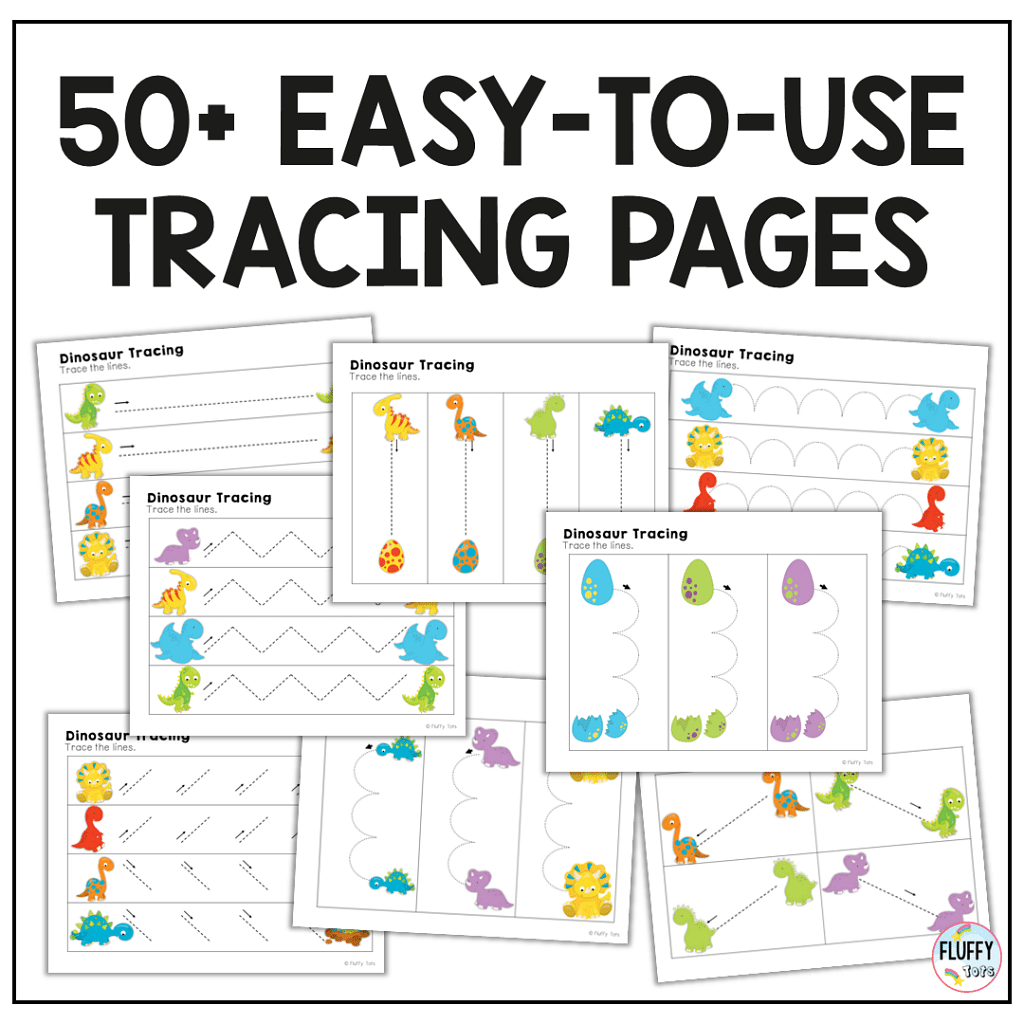 In this Dinosaur pre-writing tracing resource, your kids will get to trace basic lines such as
The horizontal lines
The vertical lines
The curved wave lines
and more
There are also tracing shapes with dinosaurs.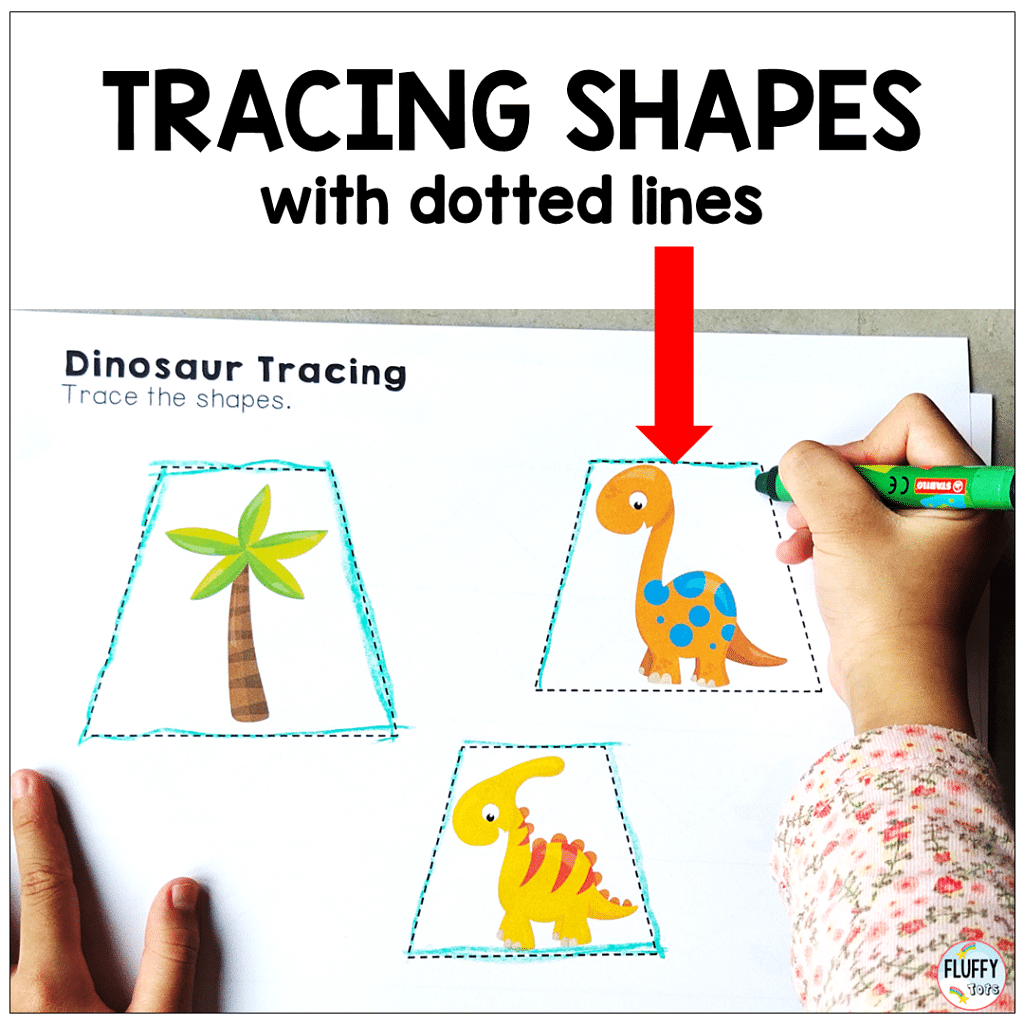 All of the shapes have dinosaurs with them, making it exciting for little ones to practice their tracing skills.
Not just crayons
There are many tracing tools that you can use with your kids.
#1: Tracing using fingers
The first and foremost is to let them trace using their bare fingers.
Yep, it looks like nothing, but this is among the crucial step for them to control their eye-hand coordination.
It's also great to help them with tracking skills.
#2: Sheet protector & erasable markers
If you're looking for ways to reuse the tracing pages over and over again without having to print or copy them, sheet protectors and erasable markers are the perfect solutions.
Slip the tracing pages into the sheet protector, and let your little ones trace using the erasable markers.
#4: Dinosaur Alphabet Tracing Book
Once your little ones are comfortable with tracing lines and shapes, you can help them to move to the next level, which is tracing the alphabet letters.
Don't worry; we will be practicing this activity in a bite-sized practice – that is to trace the alphabet letters in 4 fun simple steps.
First, trace the small and short dotted lines. These lines are the lines that make up the letter formation.
Next, your little learners will trace the letters with guided arrows. I'd suggest you show them how to do it: for example, to start tracing from top to bottom.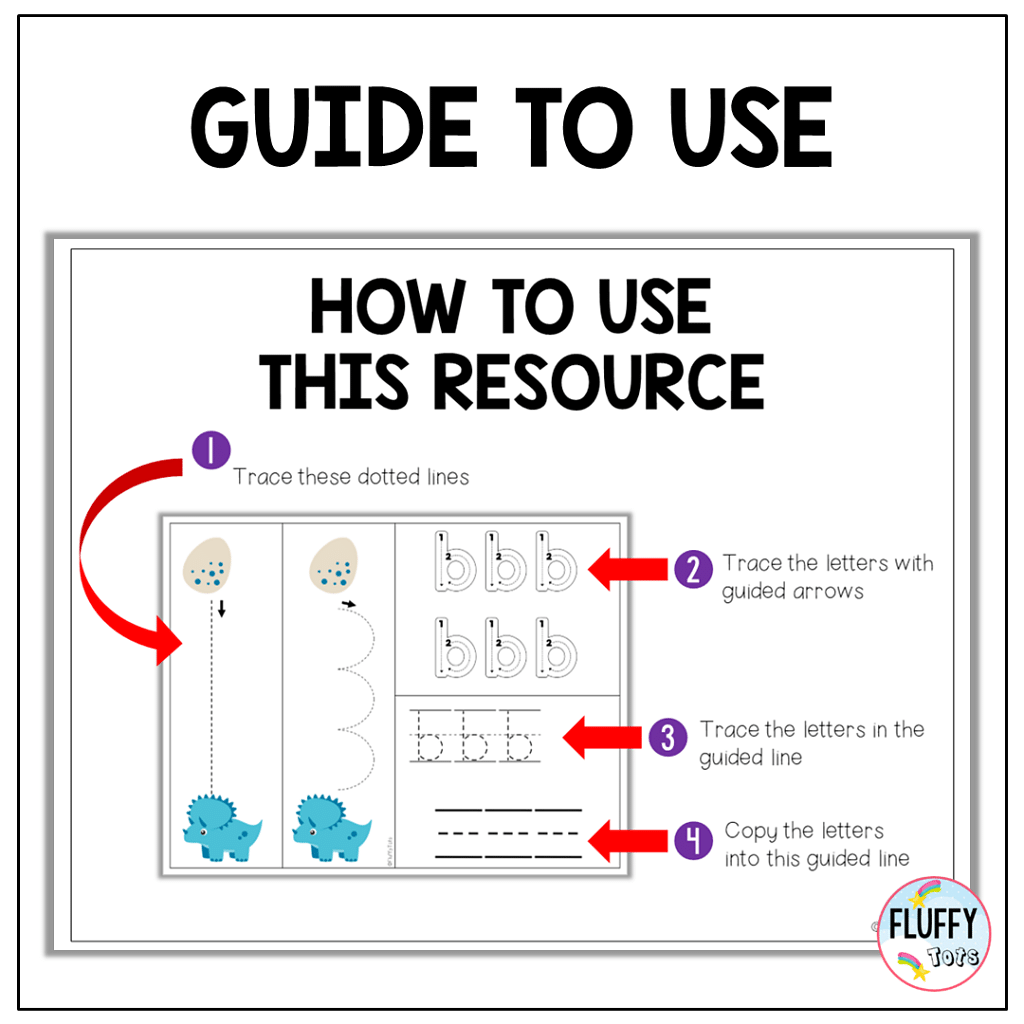 Third, your kids will get to trace the letters in the guided lines.
Finally, they'll copy and replicate the letters on the guided lines.
These tracing letter activities include tracing for both uppercase and lowercase letters for all letters Aa to Zz.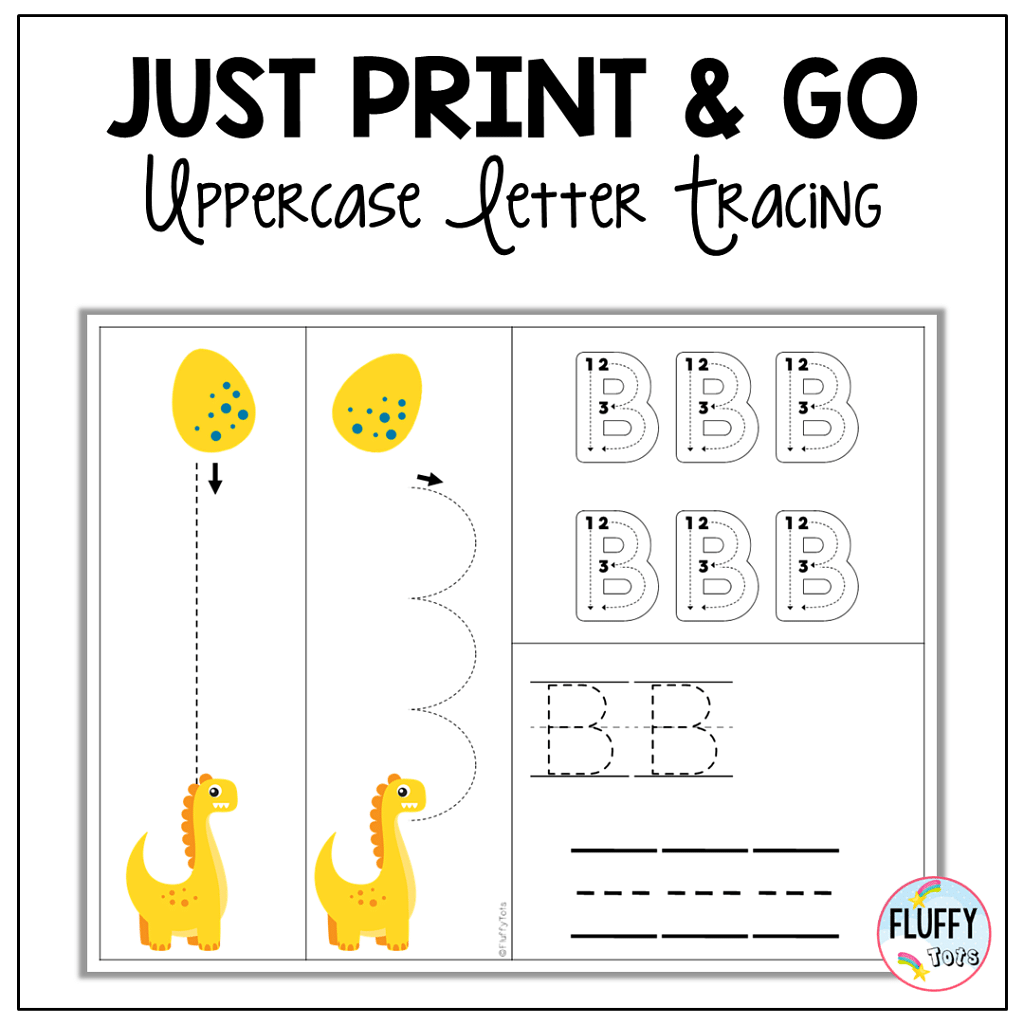 The fun part is that cute dinosaurs, and some eggs will accompany your kid's activity at every tracing practice.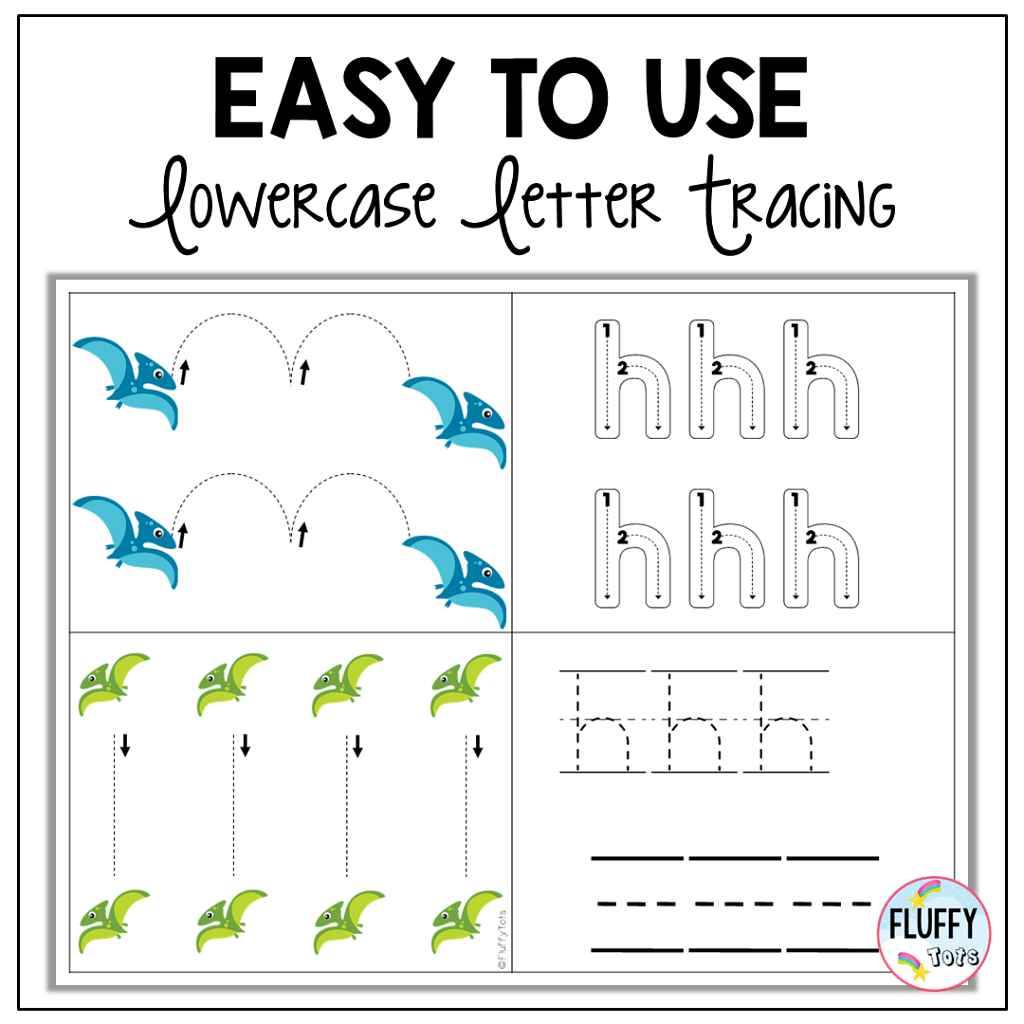 PS: Surprise your kids by compiling their completed letter-tracing worksheets into the Alphabet tracing book.
"I love how each letter's page has printing progression from tracing pre-writing lines to completing the letter independently. Students were successful and felt positively about their printing!"

– Courtney Z
You can grab your Dinosaur Letter Tracing here.
#5: Dinosaur Number Puzzle
Have you ever found it tricky to teach your kids the number order sequence? Like the sequence 1,2,3,4 until 10.
I found this challenging, too, because my little ones have to remember the number symbols.
And next, they have to remember who comes first and what comes next.
One of the easiest ways to help them is the number puzzles.
How do number puzzles help with teaching number sequence?
First, it is fun. When little learners are having fun, it'll be so much easier for their light bulbs to ignite.
It is fun because it's about puzzles and the pictures are of adorable dinosaurs.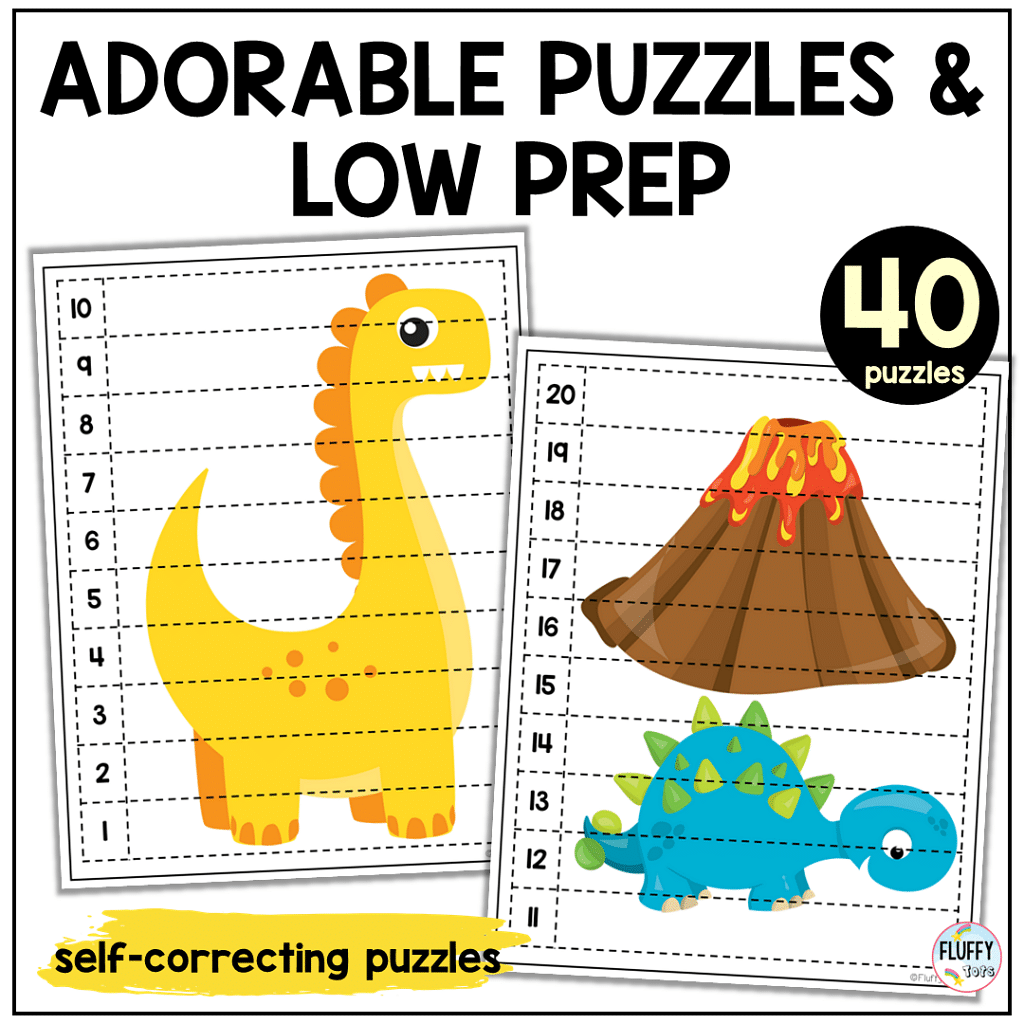 Second, it's self-correcting.
When you scramble the puzzles and ask your kids to solve the dinosaur number puzzles, don't worry if they don't pay attention to the numbers at the bottom of the pictures.
Just let them solve the puzzles independently.
Eventually, after they have solved 5-10 sets of number puzzles, they'll begin to notice the numbers in the number puzzles.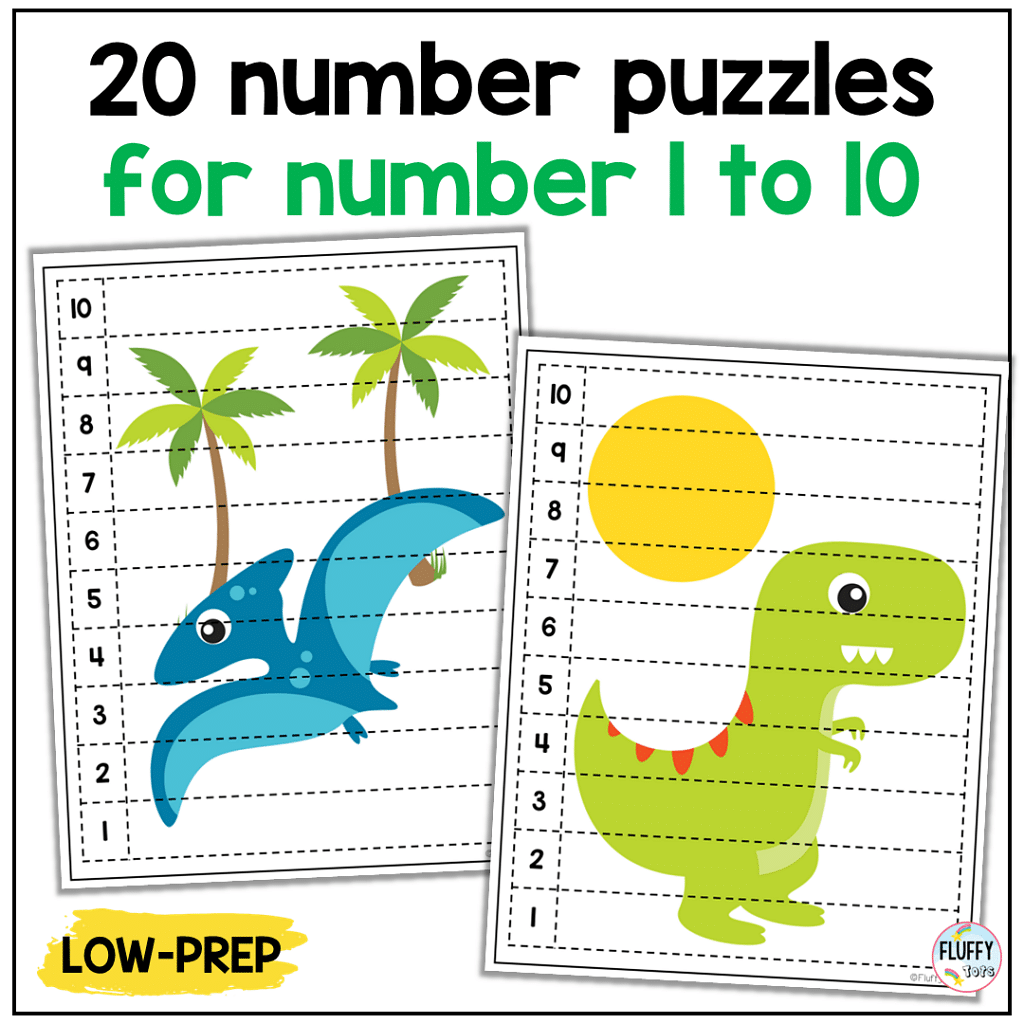 They'll begin to see the same number pattern, which will be etched into their memories.
Effortless and fun, that sounds perfect, right?
You can have the 40 Dinosaur number puzzles in this packet.
#6: Dinosaur counting to 10
Let's have fun teaching counting to 10 with this Dinosaur Math Activities pack.
For very beginning learners, this number recognition activity is a must.
Let your kids find and color the eggs with the same number as the dinosaurs.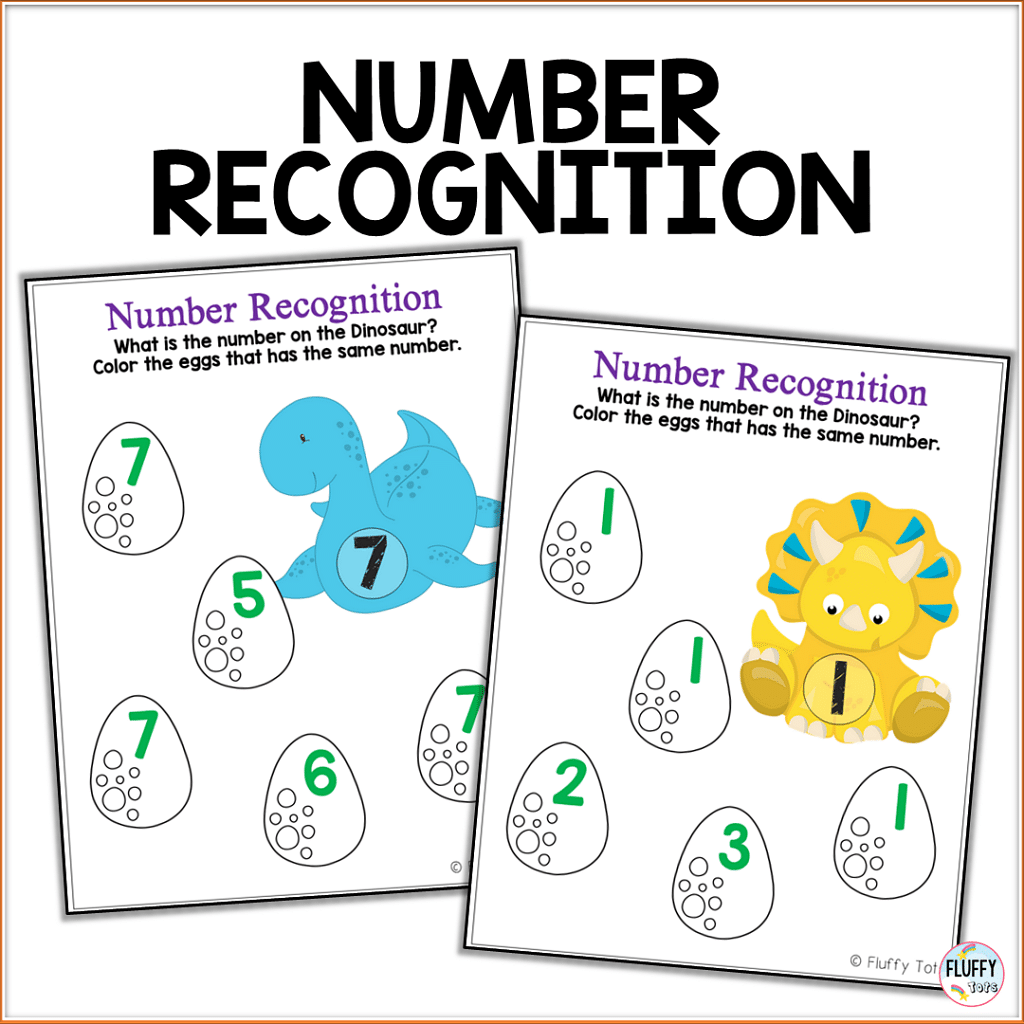 You'll get to practice counting using 10-frames in many ways.
There's counting the dinosaurs in 10-frames and tracing the numbers.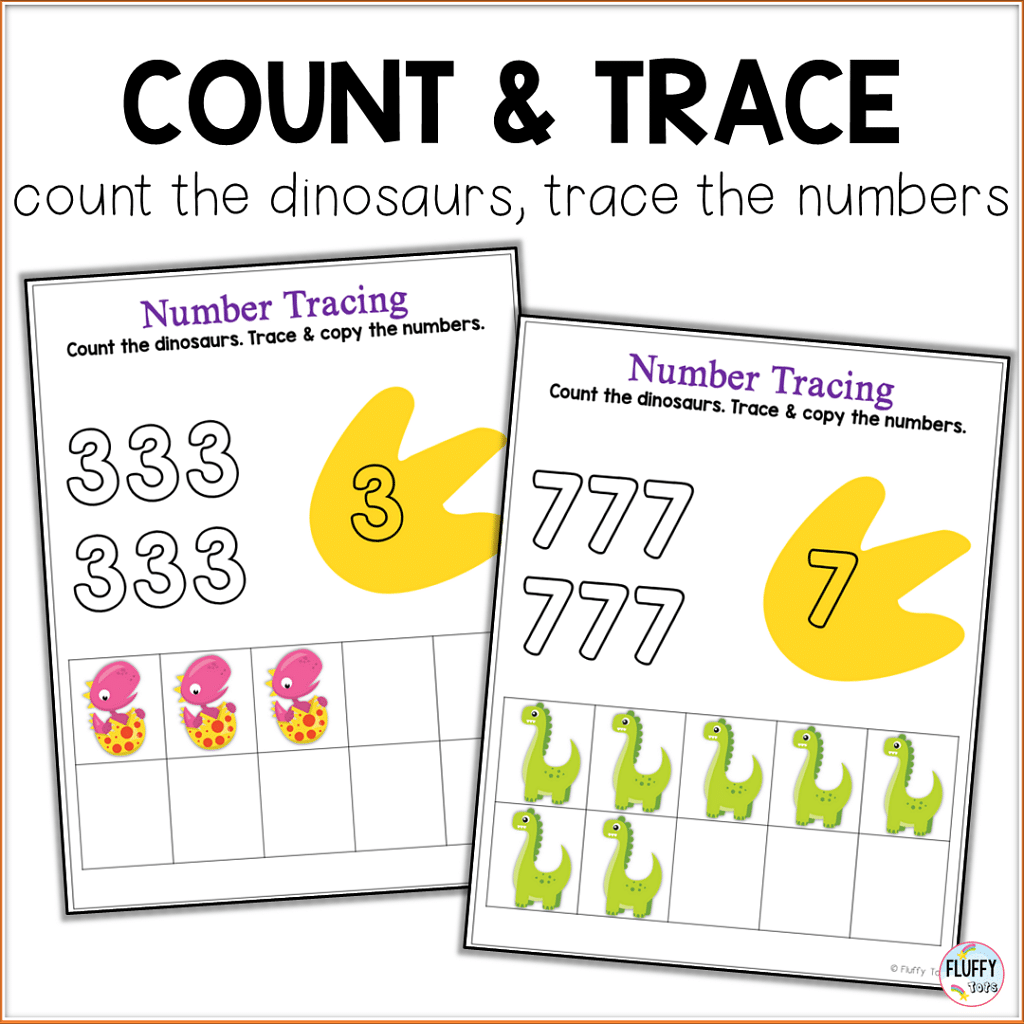 There's also count and paste the corresponding numbers.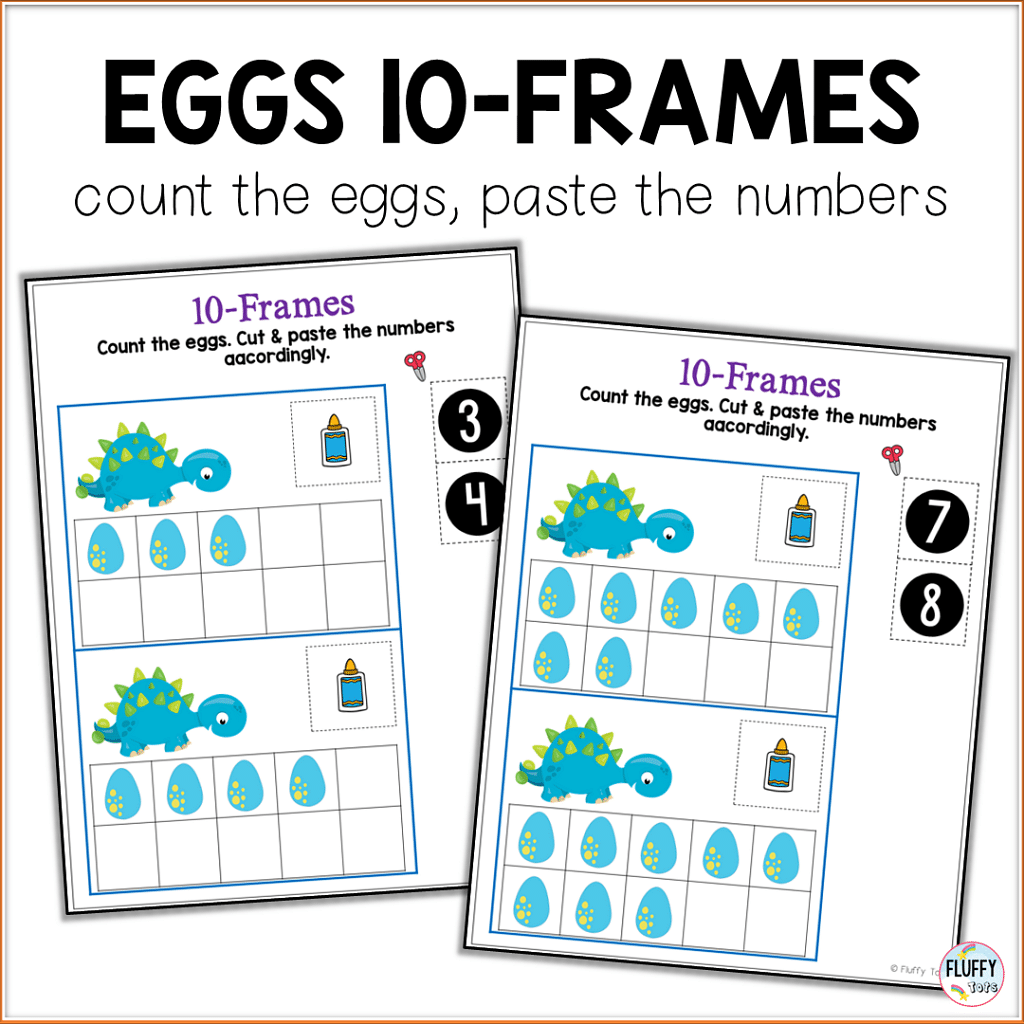 And there's also paste the number of eggs into the 10-frames.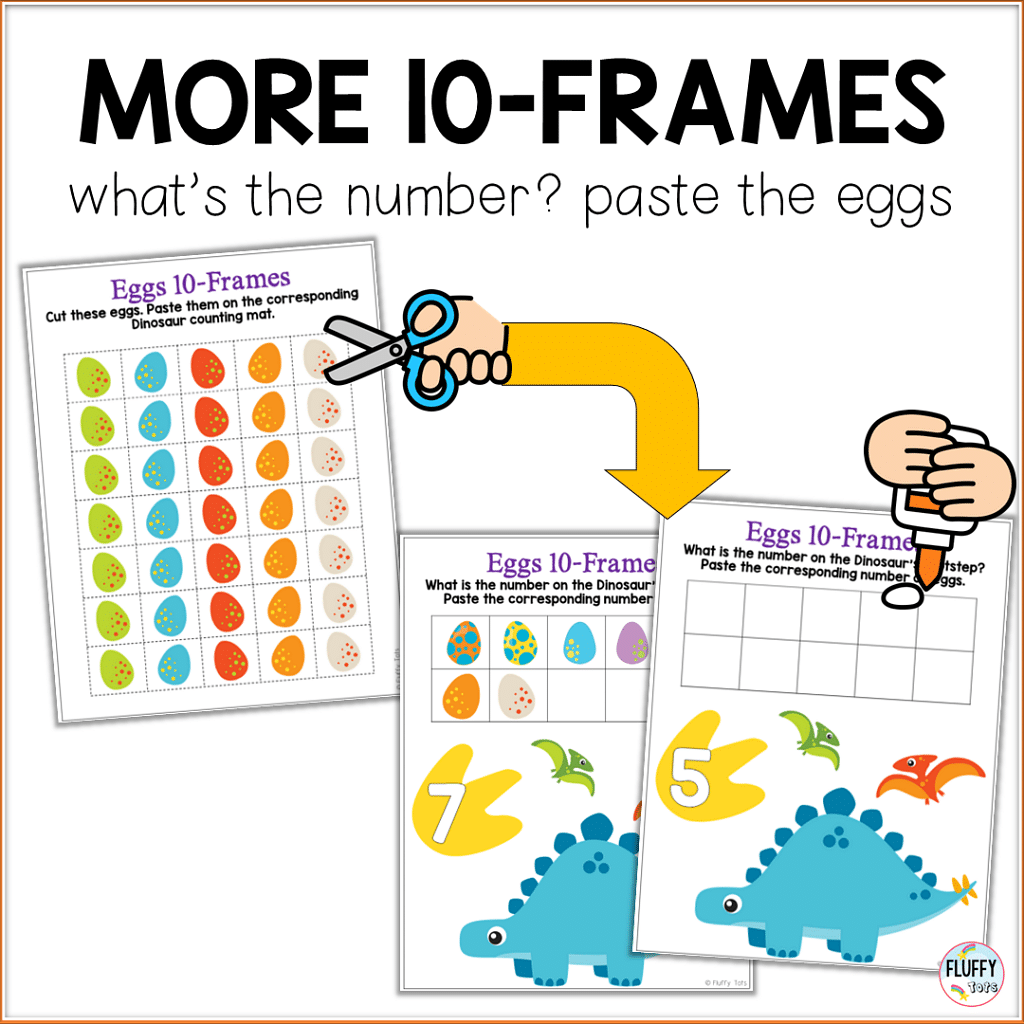 Fun counting to 10
You'll get to count the footprints and color the corresponding numbers. For example, if there are two footprints, color the egg with the number 2.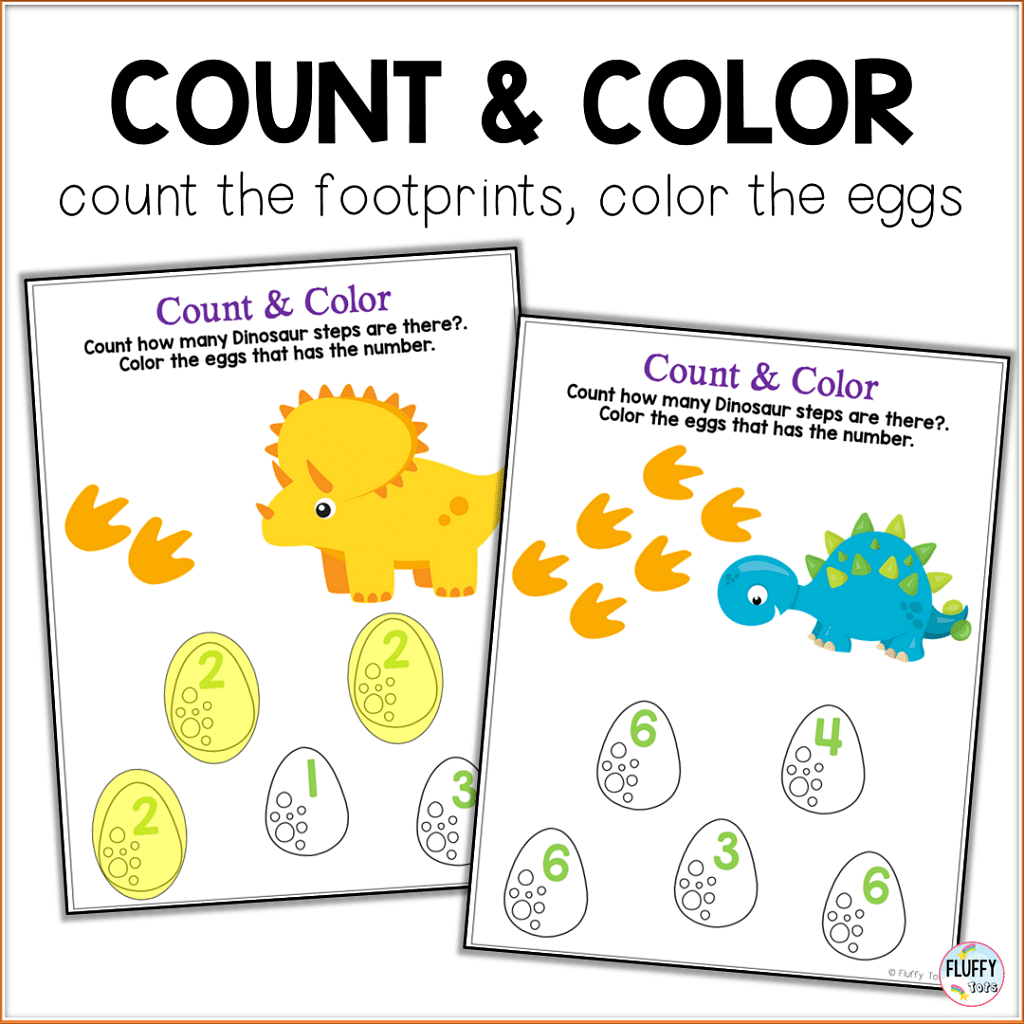 Your kids will also get to do some graphing with the count and graph activity.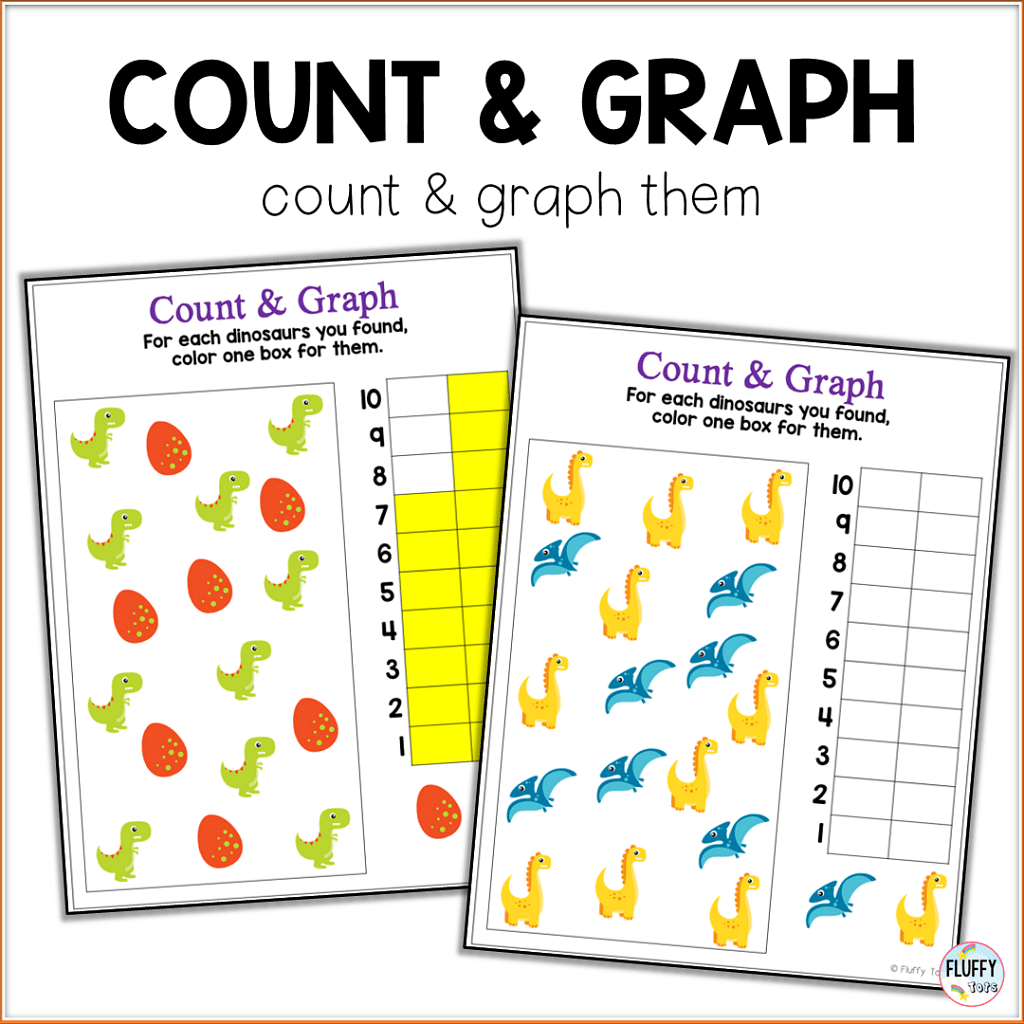 You can get all of these counting activities in this Dinosaur Math packet.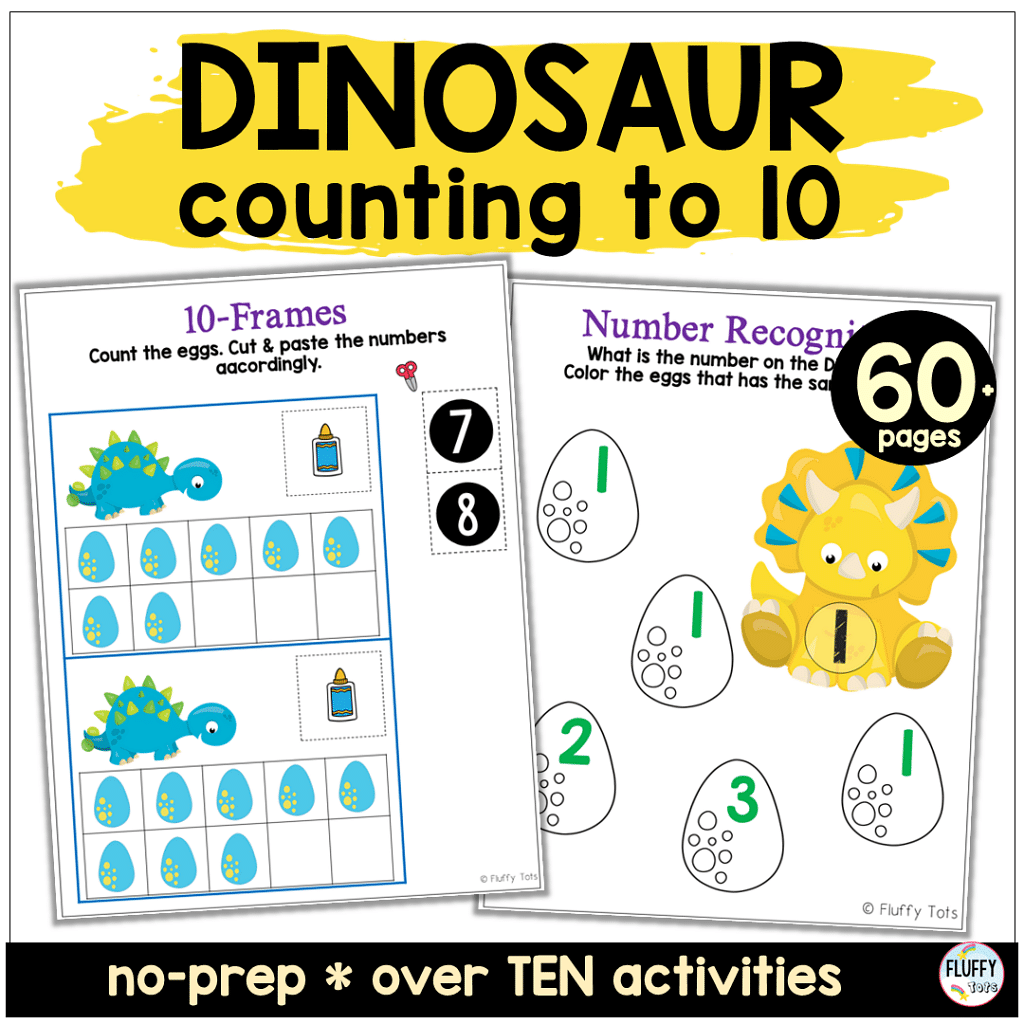 Save More with Dinosaur Activities Bundle
It's time for a fun dinosaur week.
You can have all of the activities above discounted by up to 20% in this Dinosaur Activity Bundle.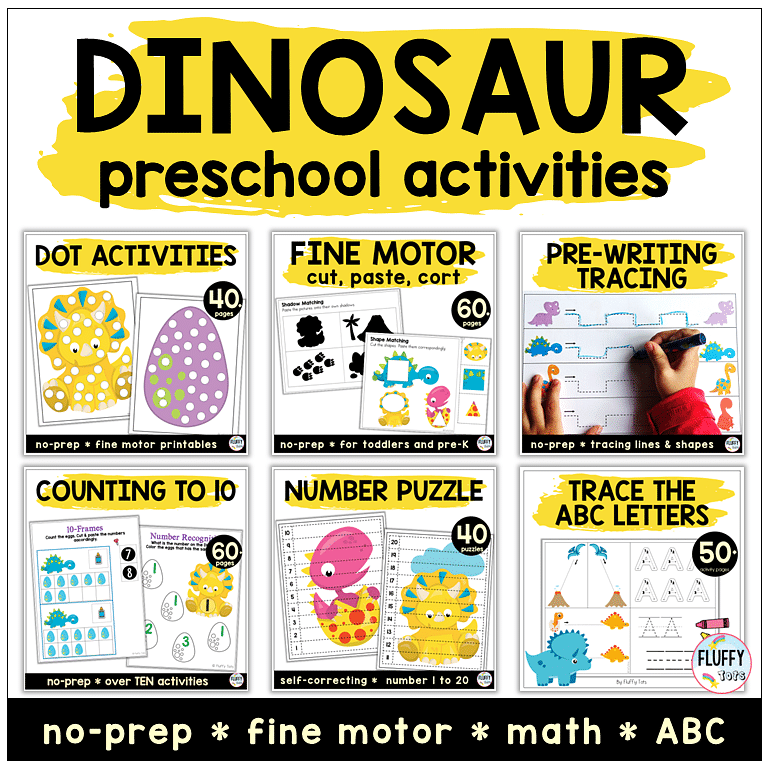 Dinosaur Activities Bundle