Earth Day Shape Matching Printables
My kids love to do bright simple shape printable activities that she kept asking for more.
Today I'm sharing with you our shape matching printables with Earth Day them- the Earth Day Shape Matching Puzzle Printables.
Earth Day Shape Matching Printables
This printable includes 6 Earth Day features; earth, newspaper, light bulb, compost bin, water drop and the recycle bin.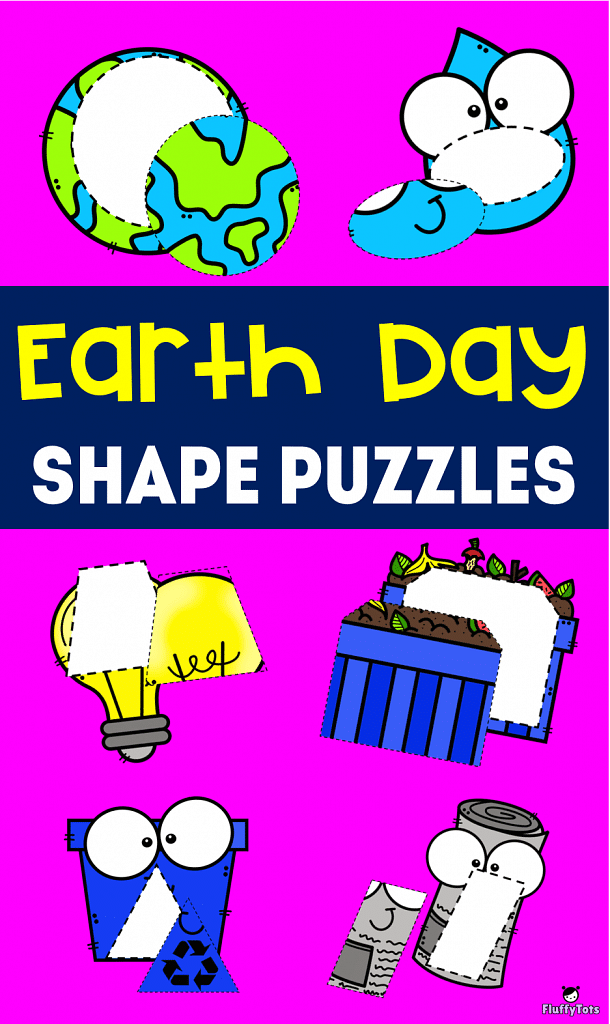 All of those are cute, cheerful and bright.
It made the kids excited just at the sight of it.
There are basic shapes such as circle, triangle and oval.
For more durability
But if you wish to reuse this Earth Day shape printables, you can always laminate them.
How to Use Earth Day Shape Printables
First, I show Miss H, currently 3.5 years old, which shape match to which picture.
I just wanted to give her a clue so that she will feel motivated to do it by herself.
Then, she asked to do it all by herself without my help.
She put the glue on the blank space on the picture. And then paste the respective puzzle piece.
I am so proud of her. Well, it is not easy to motivate Miss H nowadays.
You can do the same with your child or with your class.
First, they might need a little hint and guide.
Later, they can do everything by themselves.
Click here to download your FREE Earth Day Shape Sorting.
Happy Earth Week and Have Fun!
Shop Earth Day Sorting & Fine Motor Packet
Looking for Earth Day 3R fine motor activities?
Check out our Earth Day Fine Motor packet; your kids will get to learn about compost, recycling according to the recycle bins and more!