Fun Christmas Kids Activities Puzzle Printables
My 3-years old loves puzzles activities. And he also loves cutting and pasting things.
One of his favorite kind of printables is the puzzle printables.
I created our puzzle to be already scrambled or mixed up.
This way, all I need to do is to print and hand him the puzzles.
For example, for the Christmas theme, I've got you Christmas puzzle printables like the one below.
First, print the activity pages and hand them to your little ones.
Next, let them cut the scrambled images.
Later, let them solve the puzzles.
Observe the excitement on their faces as they solve the puzzles.
Download Your Christmas Puzzle Printables
Shop More Christmas Puzzle Printables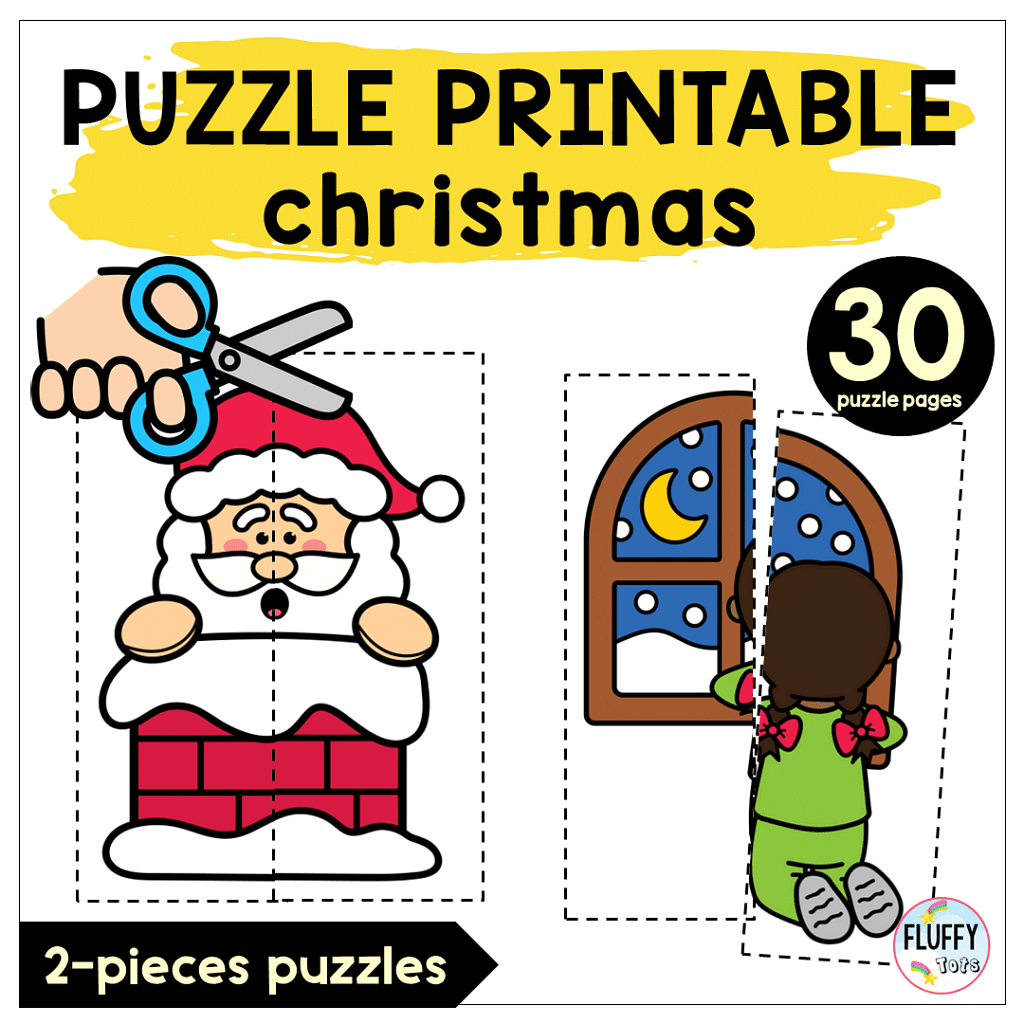 Christmas Puzzle Printables
Have fun practicing cutting, pasting, and solving skills with this adorable puzzle printable packet.
30 puzzles available in mixed-up and not-mixed-up.