Save your sanity during this Christmas school break by grabbing our engaging and exciting Christmas printables for your kids!
The list of Christmas printables below is perfect for toddlers, preschoolers, and kindergarten.
P.s: This is a growing collection of Christmas Printables for preschool and PreK. More will be added in the nearest time.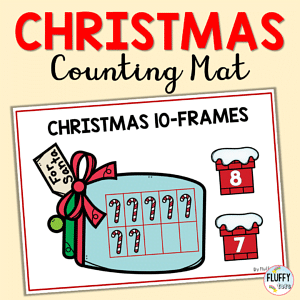 Click to buy Christmas Counting Mats
Christmas Pre Writing Tracing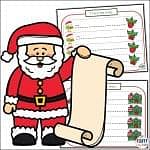 Christmas Horizontal Lines Tracing Printables – Grab your crayons supplies and have your kids trace these exciting Christmas horizontal lines!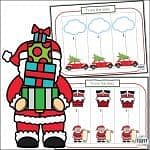 Christmas Vertical Lines Tracing Printables – Look! The Santa is coming down the chimney! Let's trace his way down!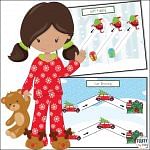 Christmas Diagonal & Zigzag Lines Tracing Pages – Have fun tracing the gifts that are falling and the Christmas cars that are driving to the house!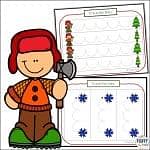 Christmas Curved Lines Tracing Printables – Curved lines are among the challenging lines to master. These lines formed the letter 'a', 'c', 'p' and more.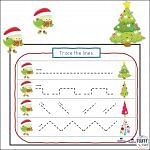 Christmas Pre Writing Tracing Printables – This packet is about tracing a few of different lines; including horizontal lines, castle lines, zigzag lines and diagonal lines.
Christmas Ornaments Tracing – Enjoy tracing exciting lines in the ornaments while sipping hot cocoa in the freezing Christmas weather.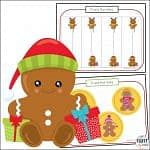 Gingerbread Man Tracing Pages – Let's have fun tracing lines with these adorable gingerbread men while your kids are having their cookies and milk!
Christmas Math Printables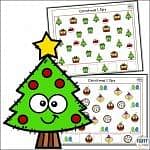 Christmas Math I Spy Printables – Have fun finding all the Christmas things and write down their numbers.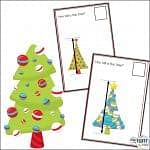 Christmas Math Measurement Cards – This activity is perfect for preschoolers who are just beginning to learn counting.
Christmas Literacy Activities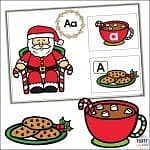 Christmas Letter Sorting Printables – Let's get the Santa his chocolate drink and cookies! This activity is about letter sorting for both uppercase and lowercase letters.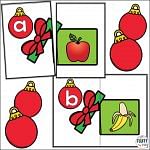 Christmas Beginning Sounds Puzzles – Have fun playing with this Beginning Sounds puzzle! Identify the picture, find its matching beginning sounds letter.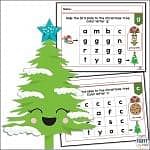 Christmas Letter Maze Printables – Enjoy this Christmas letter maze activity! It's about letter recognition.  Color the matching letters to help the bird slide to its Christmas tree.