40+ Fun Pages of Christmas Wave Curve Lines Tracing Pre-writing Worksheets
I remembered as a child doing wave lines pre-writing tracing for letter a and letter c.
It was the most challenging tracing of all, but I have to repeat it. Because it's so challenging, I vow to myself that I'd try to make it as fun as possible.
Let me share our Christmas Wave Curve Lines tracing, which will help your kids with wave curve line tracing practice.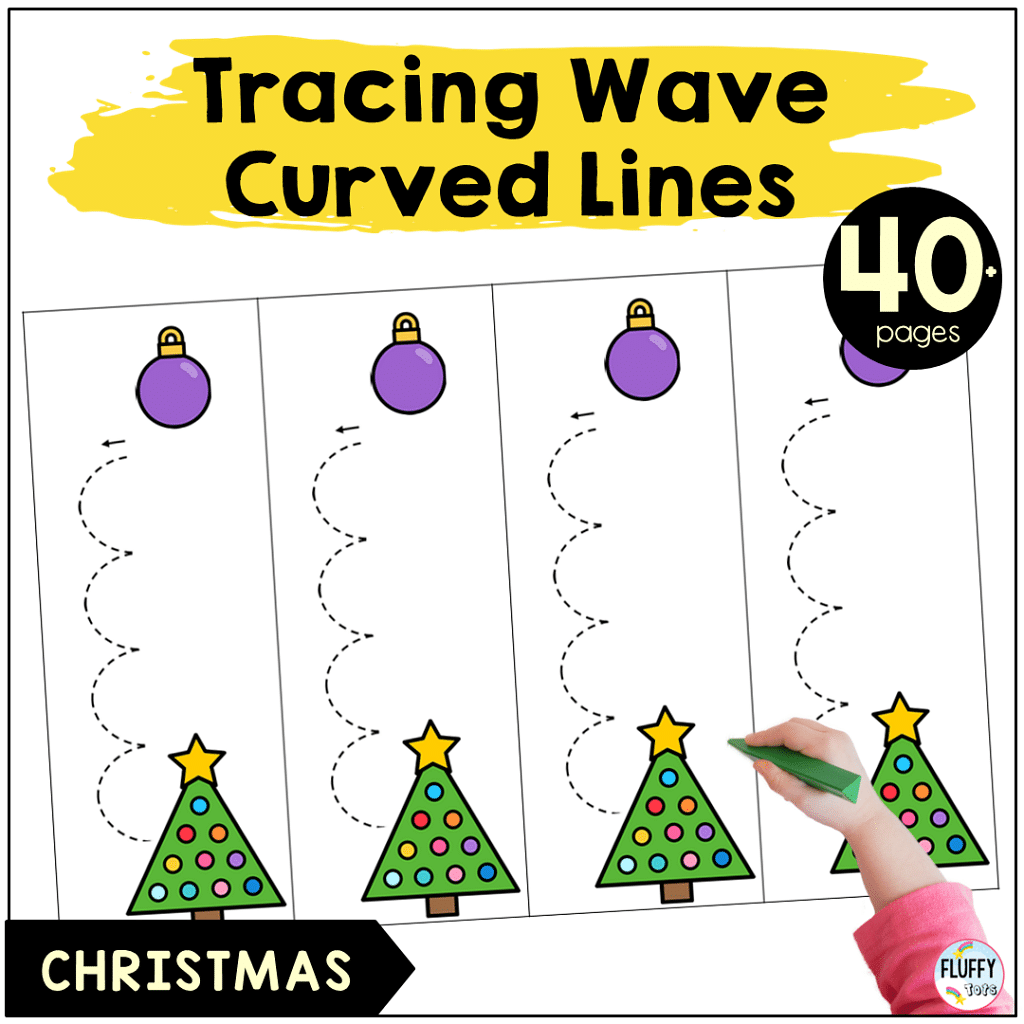 Why practice tracing wave curvy lines?
Tracing Wave Curve Lines helps your kids to form letters such as 'B', 'd', 's', and 'r'; and numbers such as numbers '2' & '3'.
By practicing tracing the lines, your little ones will get used to holding the pencils or crayons, moving the crayons, and developing their other fine motor skills.
This tracing packet includes:
Tracing Set #1: Curve Smiling Tracing Lines
Curve smiling lines are the lines that look like you're smiling, like below.
These lines look like the letter u or the formation of the letter j.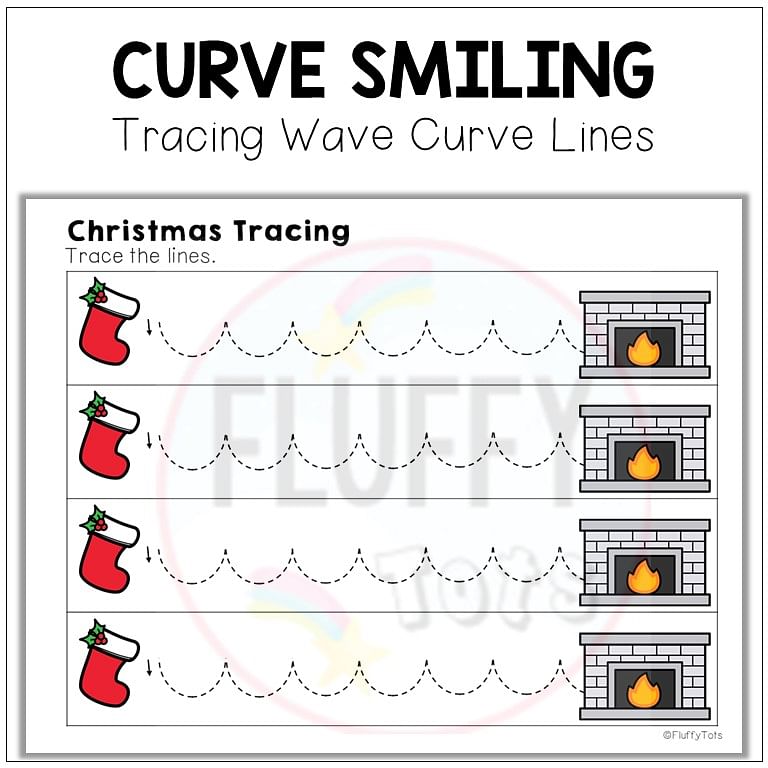 Tracing Set #2: Curve Hopping Tracing Lines
Imagine the Christmas goodies are hopping on these lines.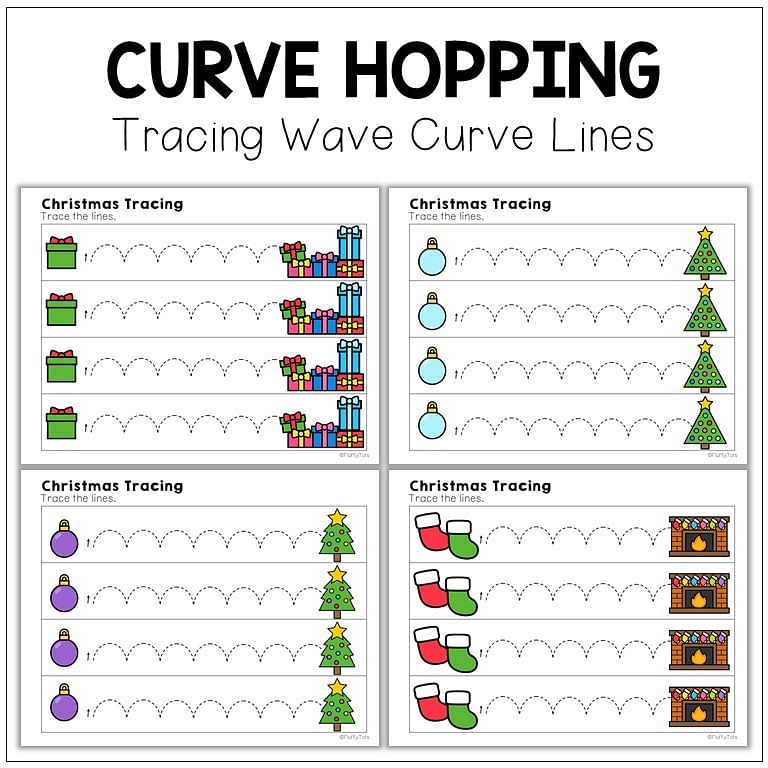 Tracing Set #3: Curve Horizontal Lines
These tracing practices are about tracing the mixture of horizontal curve wave lines.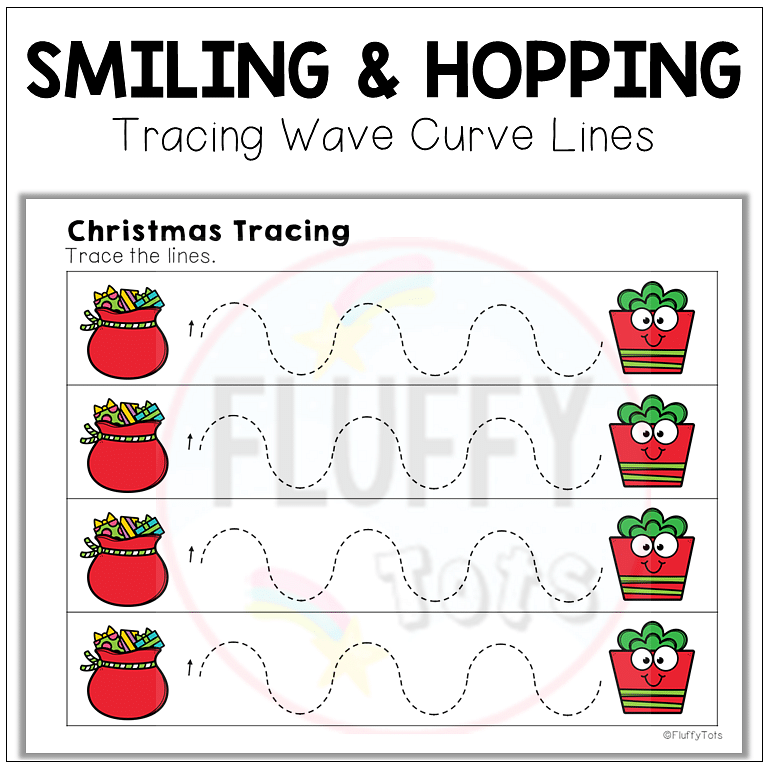 Tracing Set #4: Curve Vertical Right Tracing Lines
These tracing lines will be helpful for your kids to trace the letter 'R', 'b', and more.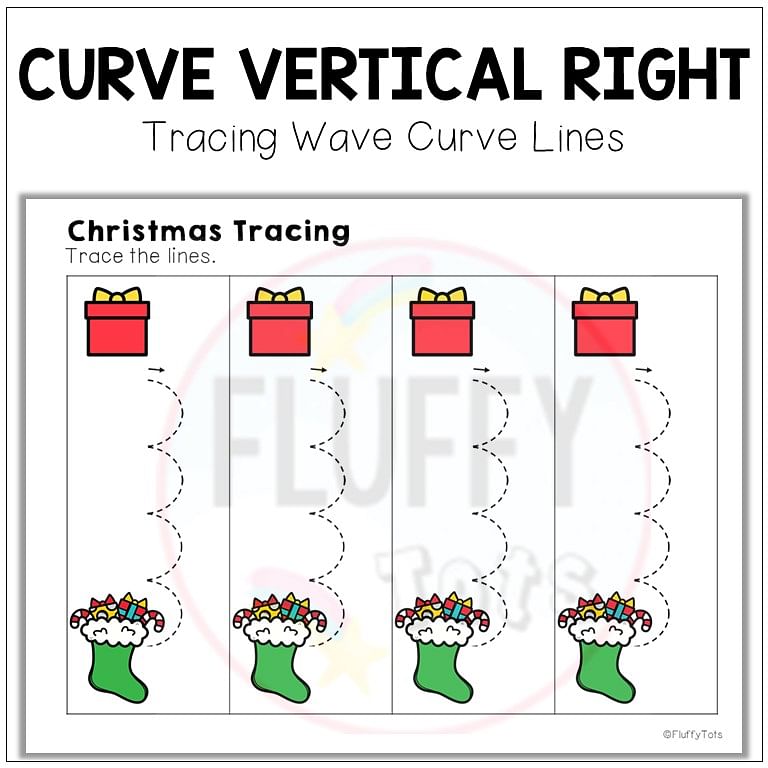 Tracing Set #5: Curve Vertical Left Tracing Lines
Let's have fun tracing the curve vertical left lines.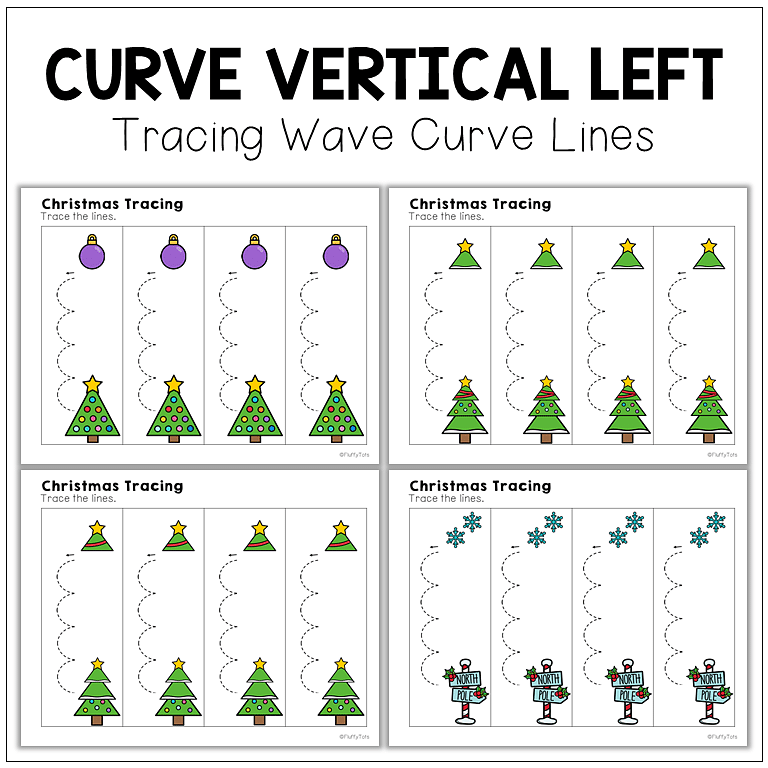 Tracing Set #6: Curve Vertical Mix Tracing Lines
This activity is about tracing vertical curve lines that mix the right and left curve lines…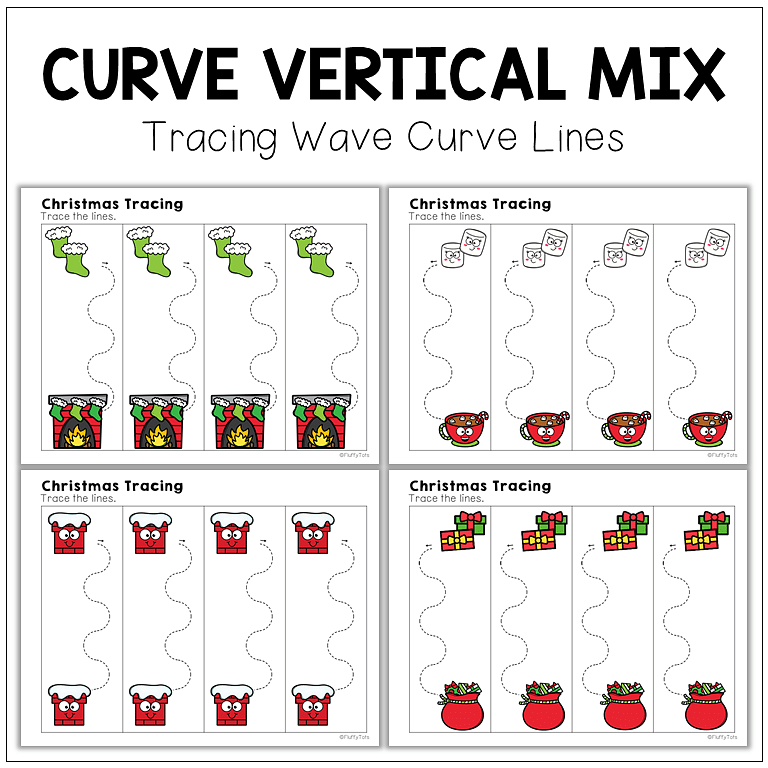 Ready for fun Christmas Curve Wave tracing activities?
Try a Mini-Freebie
⭐ Click here to try your mini-freebie
Have fun!
Shop 40+ Pages of Christmas Wave Lines Tracing Pack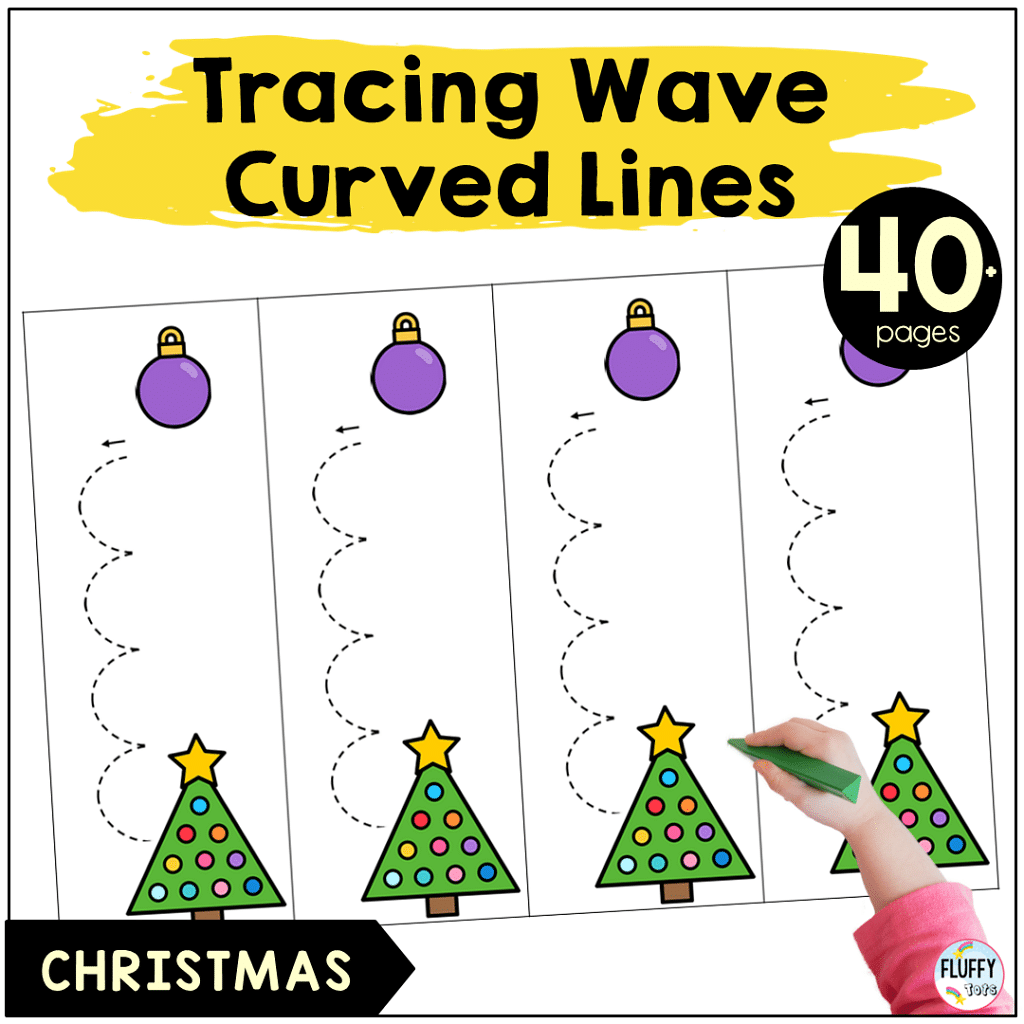 Christmas Wave Tracing
It's time to grab your crayons, and let the tracing fun begins!
Perfect for independent use.